We would like to extend a special welcome to Ruthie Turner from RuthiesRoutes who has graciously given her time to speak with us and help us learn a little more about her travel thoughts and website.
Please feel free to comment, ask questions and connect with Ruthie using her various social media fronts listed below.
We would like to give a special THANK YOU to Ruthie for taking time to interview with us!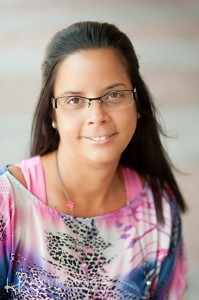 Name: Ruthie Turner
Hometown: Florida, United States
Website: RuthiesRoutes
Social Media: 
What is your favorite aspect of traveling and if you are a travel blogger, why did you decide to create your website? 

My favorite aspect of traveling is by car. I created my website to document my travels with my husband. We both love to travel.

How many continents have you visited? 

I've only been to one. Traveling to more than one is on my bucket list

How many countries have you visited? 

I am currently a beginning traveller so only one currently

What is your favorite destination in the world and why? 
Favorite destination so far is Maui. I love the island living. If I could live there I would.
If money/time was no object and you could visit anywhere in the world, where would you travel to and why? 
I would have to say Tuscany. I'm a romantic at heart and my favorite movie is Under The Tuscan Sun

Which of the following gadgets do you take on your travels? 
iPhone, Camera, Journal, iPad and Laptop
What is your preferred method of transport? 

I prefer a car, because you can take your time sightseeing. However, a plane gets me there quick.

Complete the following, "Everywhere I go, I visit…." 

A Museum. I love History so I am always intrigued by museums

Here is your chance to sell yourself and your website! Tell us some more information about yourself, what your travel philosophies & future plans are and anything else that people may find interesting to read about… 

Future Plans is to grow my blog into a full time job. I work 9-5 so i spend a lot of time reading other blogs. Travel Philosophies include being able to learn more about cultures and indulge myself in the experiences.
This interview was conducted Via Twitter #SundaySocial for more information about Ruthie reach out via her social media sites.