Welcome to Weekend Wanderlust!

Love to travel?
Looking to make the most of your weekends?
We have the perfect travel community for you. Welcome to Weekend Wanderlust!
We all know that it's difficult trying to juggle your work, family, and travel. In fact, many times we simply forget about travel and think that it is unrealistic to explore the world. Well…we want to inspire you to explore the world and make the most of your weekends.
Do you know how much you can see in 48 hours? Be a part of our amazing travel community and even if you can't travel every week, you can live vicariously through everyone else.
Whatever your travel style, you are welcome to become a member of Weekend Wanderlust. Be sure to join in our daily discussions, post a travel-related question if you have one, or ask your fellow group members for advice…that's why we're here!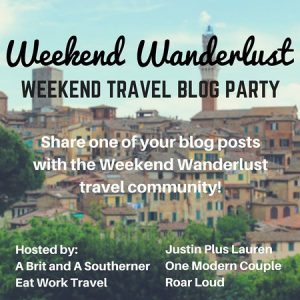 And best of all…it's all FREE! No strings attached, no hidden fees…all we ask is that you be an active member of our community and help grow Weekend Wanderlust.
Let's take a look at all the ways you can participate.