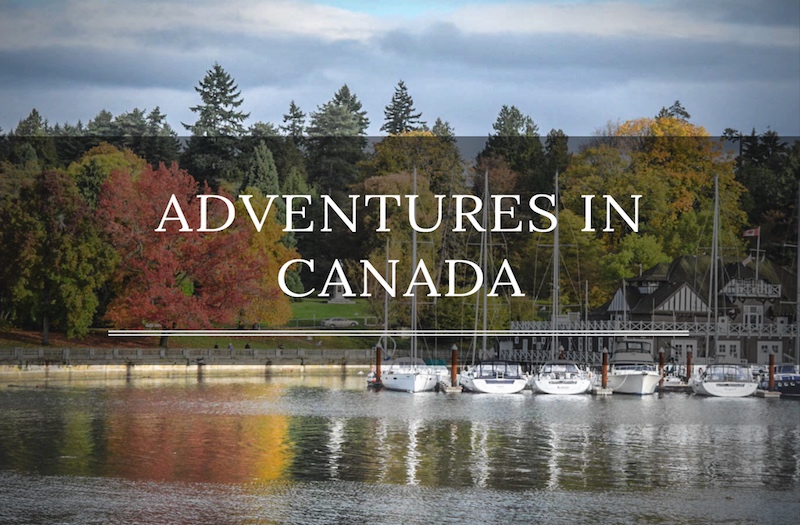 If you are looking for a destination that is filled with a plethora of spectacular natural landscapes combined with a number of urban environments, Canada is definitely a place that should be on your radar! We have been fortunate to visit Canada on several occasions and look forward to exploring many more times in the near future. We hope this guide to our adventures in Canada will give you some inspiration to book a trip to the Maple Leaf nation sooner rather than later.
As we return to Canada in the future, we will continue to update this page to provide further information about our experiences so that you can choose to either live vicariously through or us as we hope, plan a trip for yourselves to this beautiful country.
Adventures in Canada
Let's start out by taking a look at a map of Canada and where some of the iconic locations can be found. If you are unfamiliar with the geography and overall magnitude of Canada, well it's a pretty large nation…in fact, it's the world's second largest behind only Russia!
In a similar vein to Australia, much of Canada is uninhabitable but those areas that are populated are certainly some of the most spectacular we have visited.
[show-map id='7′]
We have been fortunate to visit the following Canadian provinces and here are some of the highlights you can experience in each of them!
British Columbia
Be sure to check out our top 10 reasons to visit Vancouver. Whether you are intrigued by the amazing FlyOver Canada experience, ready for a relaxing stroll around Stanley Park or considering a short drive outside of the urban landscape to check out the beautiful Capilano Suspension Bridge, you won't be short of things to do.
Quebec
Inspired and influenced by European heritage, it's no surprise to hear that wandering around the historic streets of Quebec City has a real European feel to it. If you love Europe but don't have the opportunity to cross the pond, don't worry, Quebec City will give you a real taste of what to expect!
Montmorency Falls may not have the reputation of Canada's infamous Niagara Falls but it's still a spectacular attraction worth experiencing.
Ontario
Toronto is the largest city in Canada and with iconic attractions like the CN Tower and the Hockey Hall of Fame, it's no surprise that this city attracts visitors from all corners of the globe.
If you are visiting Canada from the United States, consider taking a road trip from Buffalo to Toronto while exploring both sides of the spectacular natural attraction that is Niagara Falls. It's probably the most iconic waterfall around the world and for good reason!