2012 was probably our first year of serious traveling. We were fortunate to visit several different locations together and we certainly expanded our knowledge of different regions of the world. This was also our debut year for "Tourist Guide Central" which originated from our constant traveling that gave us the inspiration to begin sharing our experiences with the world. Hindsight is a wonderful thing and of course looking back there are always opportunities missed but rather than looking back on those, I would rather cherish the moments that we did experience and the wonderful cities/locations we visited throughout the world.
Unlike many "experienced" travel bloggers who are fortunate enough (yes, we are both very envious of you guys out there that can travel all year round) to constantly travel, we have to juggle between travel, full-time jobs and day to day living. We all have expenses so trying to budget short term travel plans and long term travels is something we are learning and 2012 was a great year for helping us with this.
Our home is currently Jonesboro, AR. Heather is from here and I moved to Jonesboro in 2008 and unfortunately this town (sorry Heather but I think she will agree!) encourages traveling given that there is very little to do here and the surrounding vicinity. We make frequent trips to Memphis, TN (at least twice a month, in the summer months we were visiting Memphis weekly) which I am not going to include in the month by month travels. Memphis offers plenty for travel gurus and there is still so much there that we are yet to experience….just more material for future blogs though right!
So, here are our main travels from 2012:
January 2012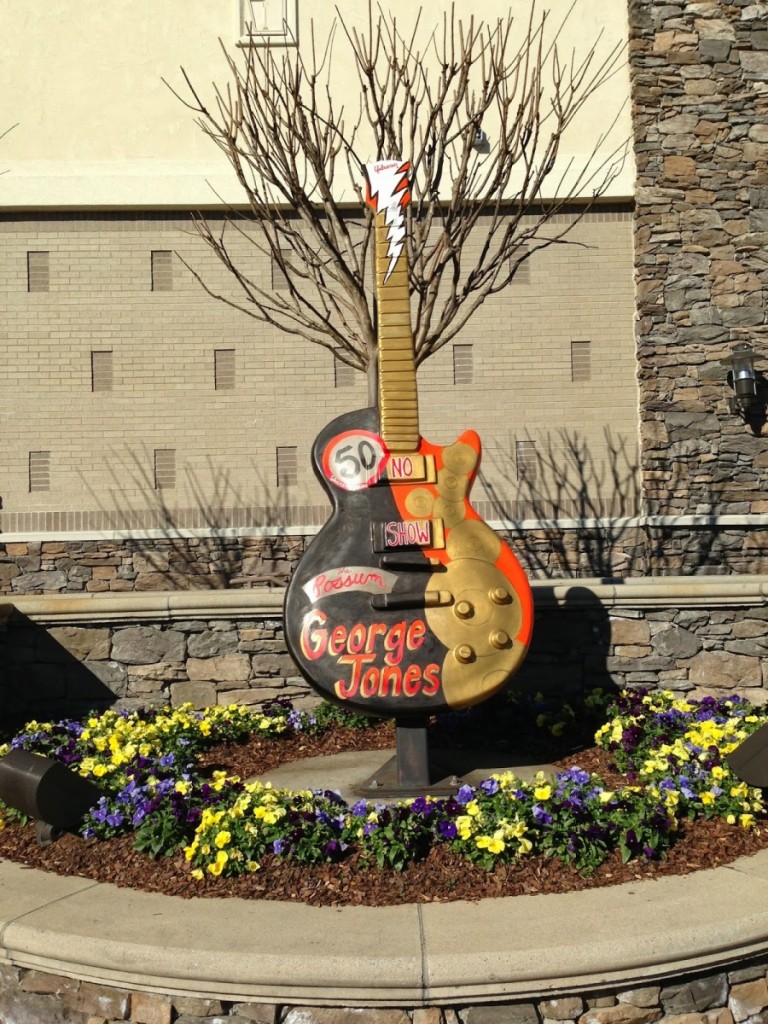 Nashville, Tennessee – We visited Nashville for a weekend in the middle part of January. It's about a 4 hour drive for us along I-40 so we would leave after work on Friday and come back Sunday evening. Nashville is increasingly becoming a popular weekend spot for us especially as are we becoming more and more familiar with the neighborhoods and what is on offer in this vibrant city. From a personal perspective, before I visited Nashville for the first time I was under the impression of the good old stereotype of "country and western" feeling and this is how I envisioned Nashville to look. You know when you watch those John Wayne movies, that's what I thought about…ok pardon my ignorance but coming from England, I really had no idea about the Mid-West or Nashville in particular. How wrong am I!! Trust me, I am delighted to be proved wrong and enjoy visiting Nashville.
February 2012
Destin, Florida – Our wedding anniversary on February 25 was celebrated with a long weekend trip to Destin, Florida. This takes about 10-12 hours by car from Jonesboro depending on which route you take. The quickest is to go directly through Mississippi to Mobile, Alabama and then across the Florida Panhandle peninsula to Destin. However, we opted for the more picturesque drive across to Birmingham, Alabama and then south via Montgomery and on to Destin. Although Destin is probably not one of the first tourist spots you think of when you consider a Florida vacation, for us it is a perfect getaway and really one of the nearest "beach" locations in proximity to Jonesboro. Destin has so many advantages over fellow Florida locations, primarily it is much cheaper yet still has plenty to offer in terms of golden, sandy beaches as well as great cuisine and entertainment options.
March 2012
Nashville, Tennessee – We were back to Nashville again for another weekend vacation. The early part of 2012 really saw us traveling around Tennessee a lot to Memphis, Nashville and Jackson.
Las Vegas, Nevada – At the end of February, I visited Las Vegas for 5 days with my job. Staying at Mandelay Bay for a conference, I really was able to experience both the "Strip" and also my favorite, Old Downtown Vegas. Fremont Street really is a cool experience and for anyone traveling to Vegas I would recommend heading down here whenever you can. Of course the highlights along the Strip including the Bellagio fountains and seeing the infamous Caesar's Palace and other leading casinos are impressive, but for the best deals and from my experience, best chance of taking away money, Old Vegas is the way to go! Plus we had out best meal there when staying for a buffet lunch which was only $12 for as much as you can eat!! I am always looking for a bargain but as travelers we have to right? I am really looking forward to going there again this time with Heather so that we can experience this city together!
April 2012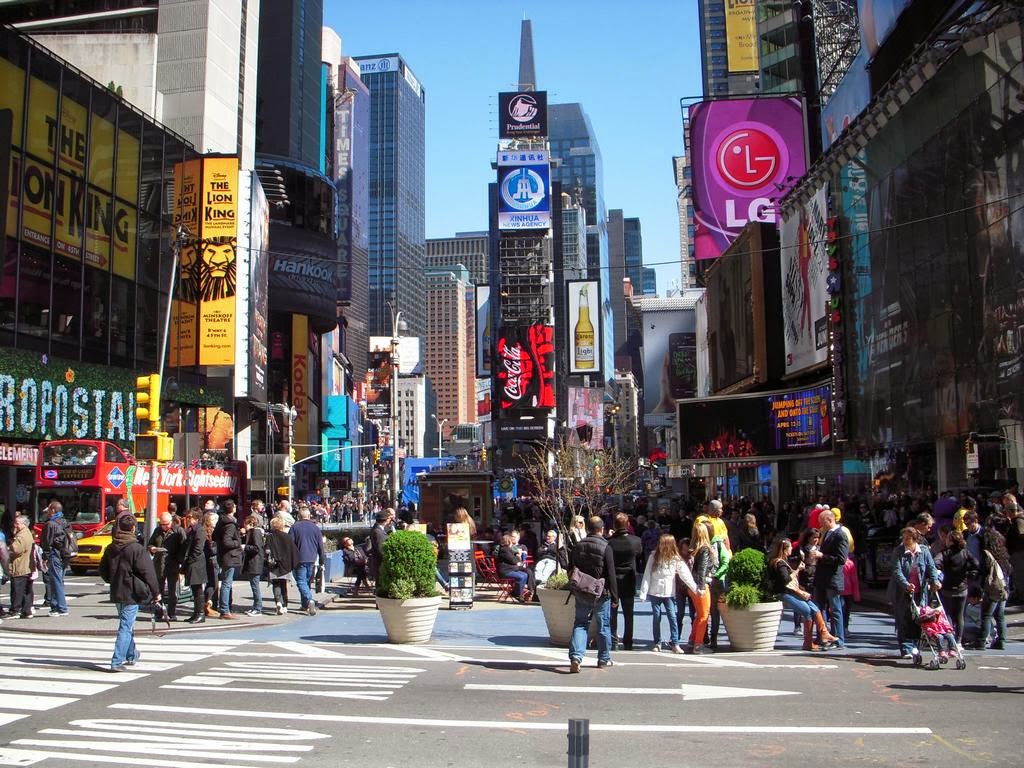 New York City, New York – The first week in March (the week after I returned from Las Vegas), we headed to the Big Apple. Flying from Memphis to Atlanta and then to Newark, we spent four days in NYC. I have been fortunate to visit New York City on several occasions and sampled the "big" tourist attractions, but this was Heather's first trip to NYC so of course the majority of our long weekend was spent visiting the Statue of Liberty, Empire State Building, Central Park etc. I love NYC – simple as that! Would I live there? Probably not, simply because it would probably take away the thrill of visiting a truly 24 hour global metropolis. It took Heather a little time to adjust there, I think coming from Jonesboro it was rather a culture shock with the bustling lifestyle adopted by everyone there. By the end of the trip, we were both enjoying the multi-cultural communities that are present throughout the city.
May 2012
Little Rock, Arkansas – May was a relatively quiet travel month for us. We were trying to recuperate funds and also plan vacations later in the year. Aside from a couple of trips to Memphis, our other notable trip was Little Rock in our home state of Arkansas. For many readers out there, Little Rock or Arkansas in general, is probably not at the top of your list but if you are interested in learning more about former President Bill Clinton's hometown, then LR is certainly worth a visit. The riverside market district is one of the key highlights of LR and worth a wander.
Nashville, Tennessee – Another trip to Nashville at the end of the month (you may wonder why we keep going back to Nashville). Well if you take a look on Google Maps at the location of Jonesboro, AR, there really is very little in terms of "places to go" within a 4 hour radius so when you have full time jobs and you want spur of the moment weekend trip, Nashville is one of the best options available to you.
June 2012
Birmingham, Alabama – Our trip to Destin earlier in the year saw us swing by Birmingham which gave us the incentive to visit here again. Another weekend trip (it's about 5 hours from Jonesboro) which unfortunately was the most disappointing of all our travels in 2012. I am usually not negative about places we travel to and we usually look to make the most of wherever we are but  there was just a dull sense or feeling about our trip here. Our highlight was probably on the final day when we were leaving we drove downtown along their original cobbled streets which provided some old-town feelings which were pretty cool. Disappointing overall but no regrets as you have to visit places to experience everything about them.
July and August 2012
Tunica, Mississippi – Both July and August saw us travel less as I was concentrating on playing as much golf as possible. Our trips  saw us head to Tunica frequently to play at River Bend Links Course (It has a really Scottish Links feel to it probably one of the reasons why I enjoy playing there!) and also Memphis but apart from that there was very little in terms of travel.
September 2012
Miami, Florida – Despite July and August being quiet, we definitely made up for this in September. Our first trip saw us fly to Miami from Memphis via Dallas, Texas. We didn't rent a car so used the Miami-Dade public transportation system which is a great way of getting around and seeing some of the lesser areas that are not renowned as tourist attractions. We enjoyed spending time at the Bayside Marketplace and even took a day trip to Fort Lauderdale using the direct train and bus service from Miami. There is a lot to do in Miami but if I had to give any drawbacks, I would suggest being careful about hotel location especially if you want beaches as they are not always the best!
Atlanta, Georgia – Our second trip of the month saw us head to Atlanta for the TOUR Championship, end of year PGA Tour golf tournament. This was a great experience at East Lake GC and I think both of us appreciated the quality of golf on offer. We both visited Atlanta for the first time in November 2011 flying from Memphis, but this time we opted for the 6-7 hour drive which actually turned out to be a nice drive! Driving back we opted for a different route via Nashville and visited Chattanooga, Tennessee along the way (read our post on Ruby Falls which was a great attraction).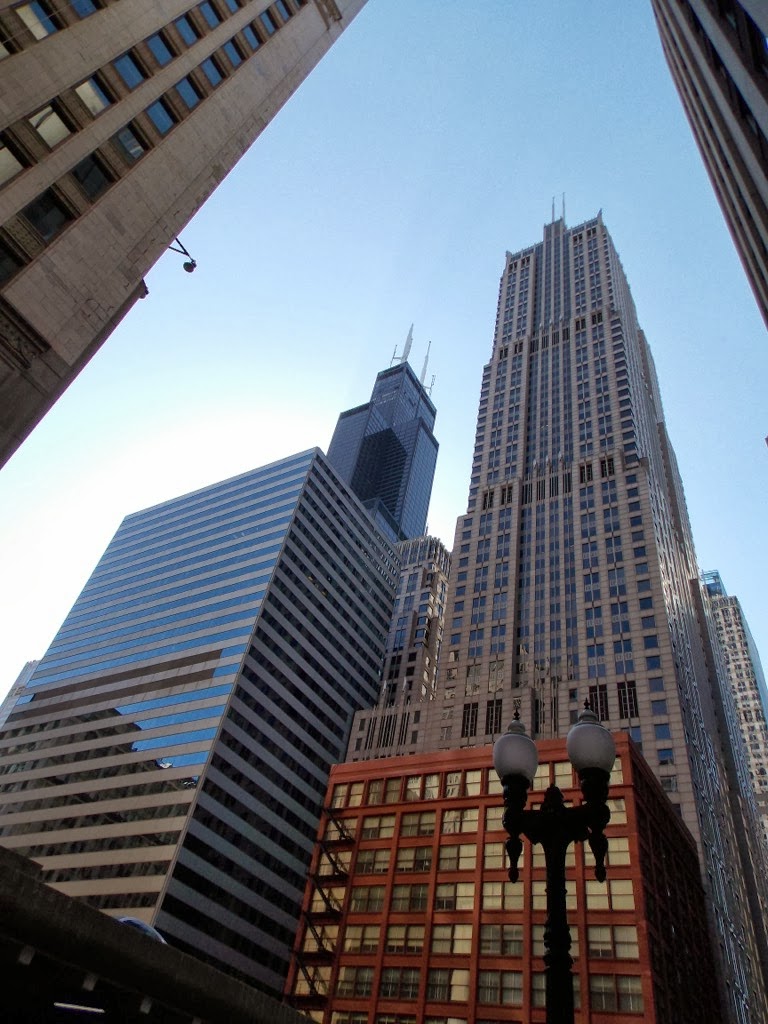 Chicago, Illinois – This was probably the most random trip of 2012 but for me the most enjoyable! Driving back from Atlanta the week before, I mentioned to Heather that I had been researching on Stubhub the price of Ryder Cup 2012 tickets. On average they were $200 per person per day which was well above face value but potentially a once in a lifetime opportunity. We made the plunge midweek to purchase the tickets (after a few issues with the seller not sending them and Stubhub's customer service being particularly helpful in locating alterates, we received them on Thursday).
We left after work on Friday afternoon and headed on the 9 hour drive north to Chicago. We had our route planned that we would drive to Springfield, IL and stay Friday night (that was about 6 hours) and then get up early on Saturday and head on to the Windy City. We arrived in Chicago around 9:30AM Saturday morning and spent the day downtown enjoying the sights and our particular highlight was ascending the Willis Tower Skydeck. Sunday was Ryder Cup day and what a day to remember!!!! I will let you read our post on Ryder Cup 2012 for all the details (I am probably biased being from UK but what an experience). We drove back that night after leaving Chicago at 8:00PM and arrived back in Jonesboro at 3:45AM before heading to work at 8:00AM! That's devotion to golf for you.
October 2012
Another quiet month for us after such a hectic travel schedule in September and with our big travel plans in the final two months, it was important for us to rest!
November 2012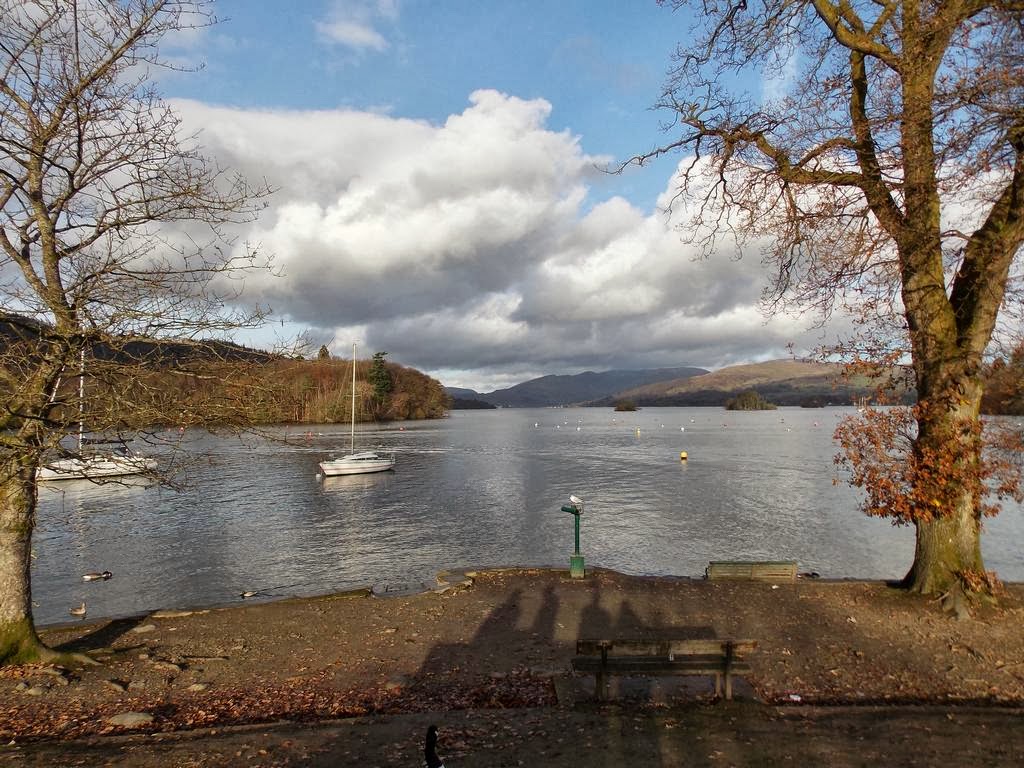 England – Our annual trip to England was the week of Thanksgiving. Every time I return to England, I appreciate something more about this wonderful country. Living there for the first 23 years of my life, you take things for granted but when I return now with Heather we experience so much more than what I ever did when I lived there. The beauty that is present throughout the English countryside is astonishing. Heather's favorite spot in the world is Haworth, Yorkshire so we always make a trip back there. It is so quaint and idyllic in the Yorkshire Dales, no wonder the Bronte sisters found this to be the perfect spot for their novel writing.
December 2012
Australia – We certainly saved the best until last! Our 'belated' honeymoon trip was to Australia. Earlier in the year I had planned to surprise Heather with our honeymoon trip but at the last minute we decided to work together on our destination. Both of us had a desire to head to Australia so this was our trip. The most difficult aspect of the trip was actually getting there. We left from Little Rock on Christmas Day and unfortunately the elements were against us as pretty much the first snow of the year arrived. Now the southern half of the States are not used to snow and ice so whenever it arrives, airports generally grind to a halt.
We arrived in Dallas after our first connection but were then unable to get out of there to get to Los Angeles. Fortunately there was a direct flight from DFW to Brisbane leaving that evening and that was one of the only flights that managed to depart. Our stay in Australia comprised of 5 days in Brisbane and 5 days on the Gold Coast (including a day trip to Sydney in between). It was a wonderful experience and great way to finish 2012 and begin the New Year.
Best trip of 2012 – Australia
Worst trip of 2012 – Birmingham, Alabama
So that brings an end to 2012 and a nice way to start 2013. Just writing this blog brought back many wonderful memories and gave me inspiration to begin thinking about possible trips in the coming 12 months. I will get my thinking cap on and will put together a blog on possible trips in 2013! What were your favorite trips of 2012 and why?
SaveSave