Jonesboro Arkansas is probably not one of the first places you would consider visiting while exploring the United States especially given that it is hidden away in the north-east corner of one of the lesser known US states. However, since 2008 this small town of just over 67,000 has been my home, so I felt it was time to share with you a few reasons that may entice you to visit the region!
Location and History
Jonesboro Arkansas is not and probably never will be a tourist attraction for folks touring the States, but one thing that it does offer for visitors is a friendly, welcoming atmosphere and enough attractions to keep you occupied for a couple of days before you decide on your next move. For anyone within the mid-south or for folks that love a good old stereotypical US road trip, Jonesboro may well be a perfect spot to explore before heading on to other more populous cities such as Memphis or Little Rock.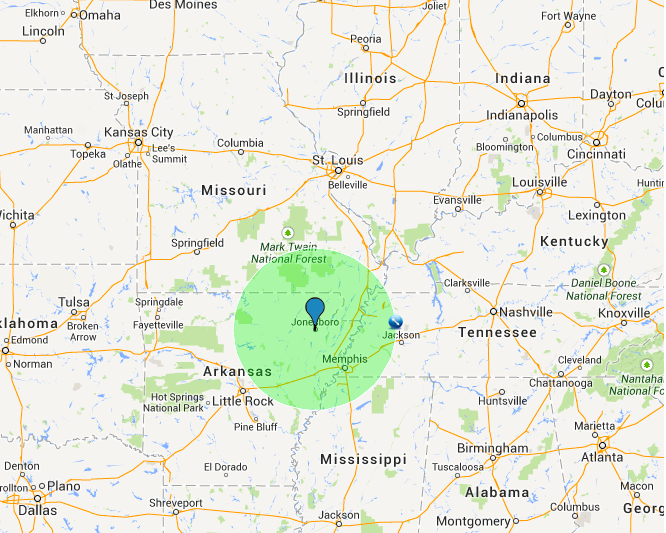 100 Mile Radius from Jonesboro, AR
Located about a hour north-west of Memphis across the Mississippi River, Jonesboro is not in the ideal location to travel to other spots though as you can see from the above map a 100 mile radius does put you within reach of Memphis and Little Rock.
Jonesboro can be proud to know that in 2011 according to Business Insider magazine it is one of the most lucrative areas for technology corporations:
Craighead County is atop a list of 20 "micropolitan" areas in the U.S. with potential to be the next Silicon Valley.
What does this mean? Well, given that this analysis was done based on broadband Internet access, access to a large workforce, vibrant local economy and a solid university/college presence it shows that Jonesboro clearly has the upper hand on all other up and coming "booming" towns/cities. This can only be beneficial to the region in general and will certainly attract key businesses in a myriad of sectors that will help take this town to the next level.
Ok, so there you have a little history about the location and potential future of Jonesboro but you are probably wondering what the key attractions are that will encourage you to explore this part of Arkansas! Hopefully after reading this post you will have at least a small inclination to check this out for yourselves!
5 Top Attractions
1. Craighead Forest Park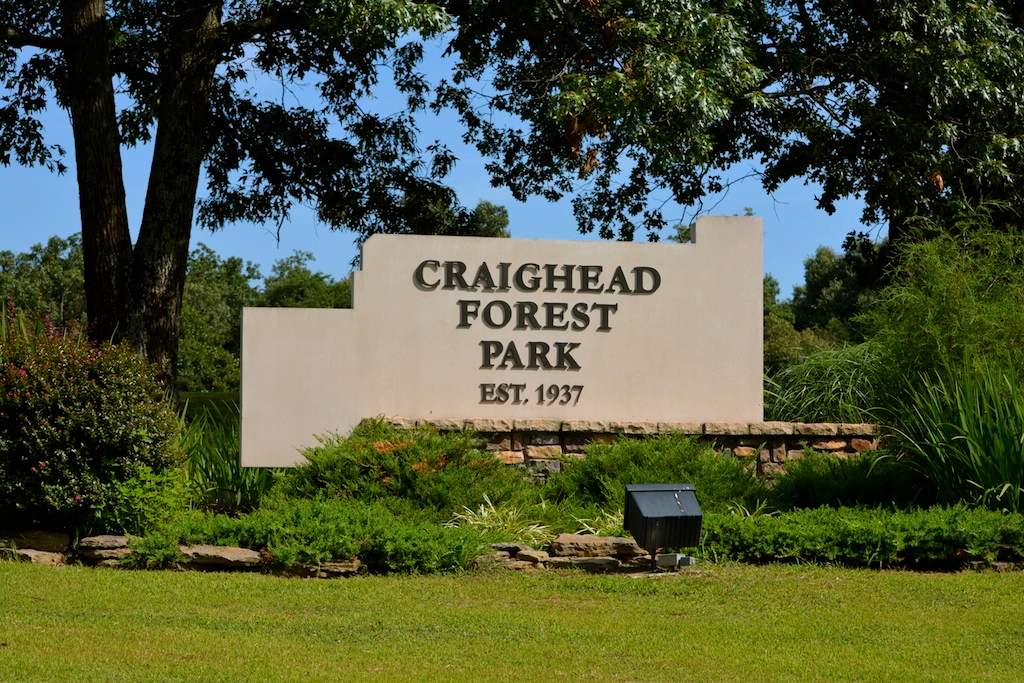 One of the best family attractions in Jonesboro is Craighead Forest Park which offers a beautiful lake and trails that wrap around the perimeter. It is a popular spot for fishing and there is even a disc golf course available that interwines the forest. It is a great spot for a picnic or if you are traveling around on a road trip there is a RV park available for overnight stays.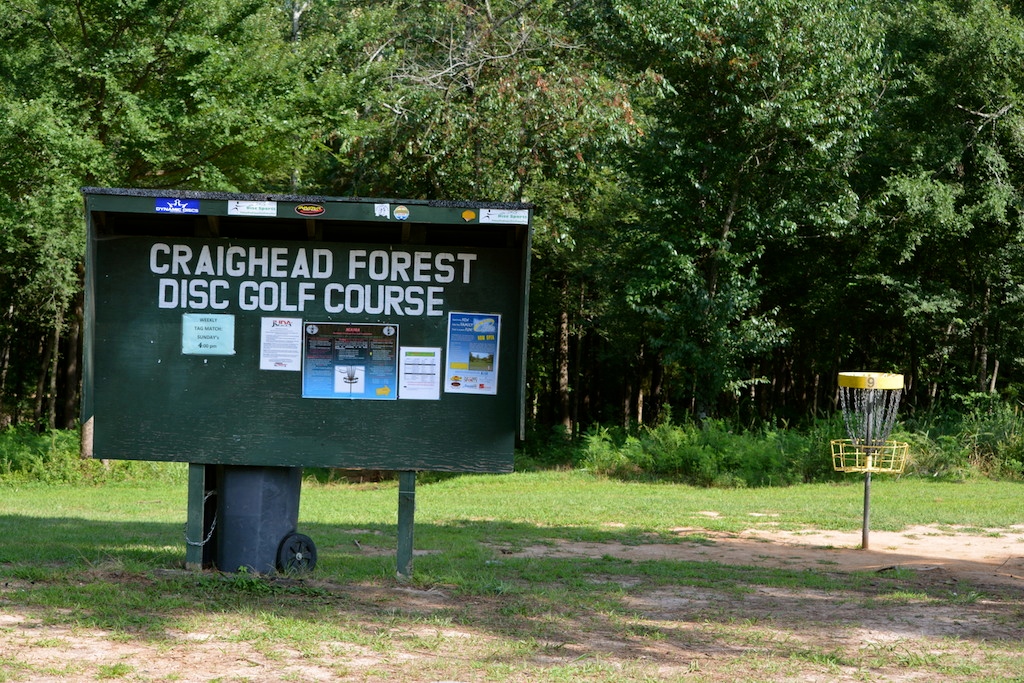 2. Crowley's Ridge Nature Center
Another great option for those with a family or just anyone that wishes to get some exercise is to visit Crowley's Ridge Nature Center. Within the internal confines complex is an exhibit center, observation tower, "Discovery Rooms" which are a great way for kids to learn about different wildlife species and of course full details on the unique topography and natural history of the surrounding delta region where the ridge lies.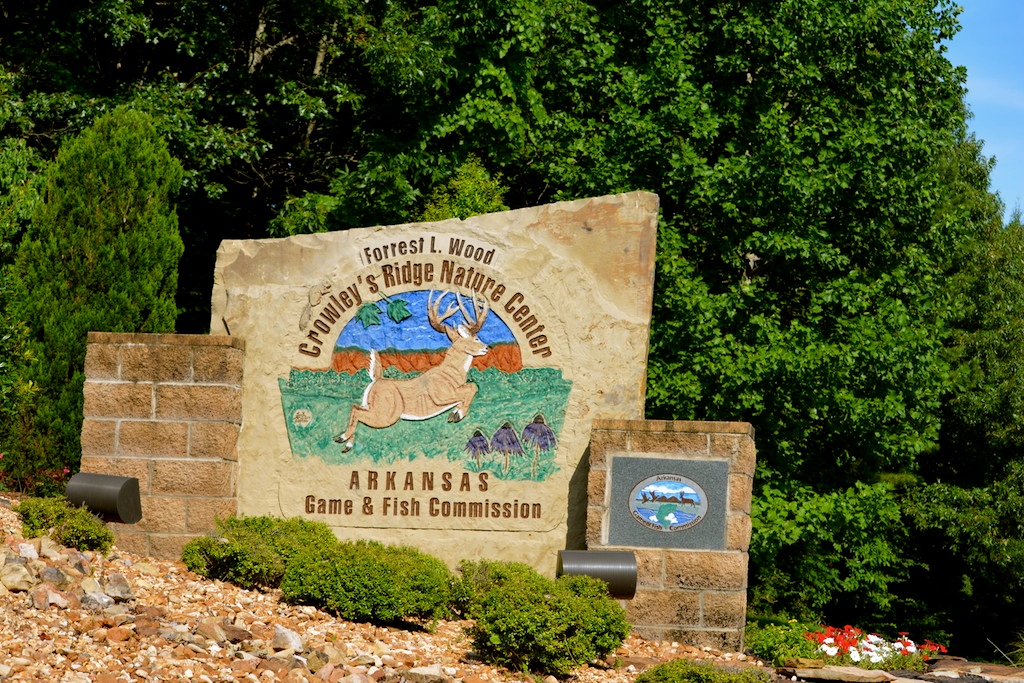 Outside is where you can really get adventurous and take advantage of the great trails that interconnect with Craighead Forest Park, so this is a great spot to spend the afternoon after lunch in the park!
3. Downtown Jonesboro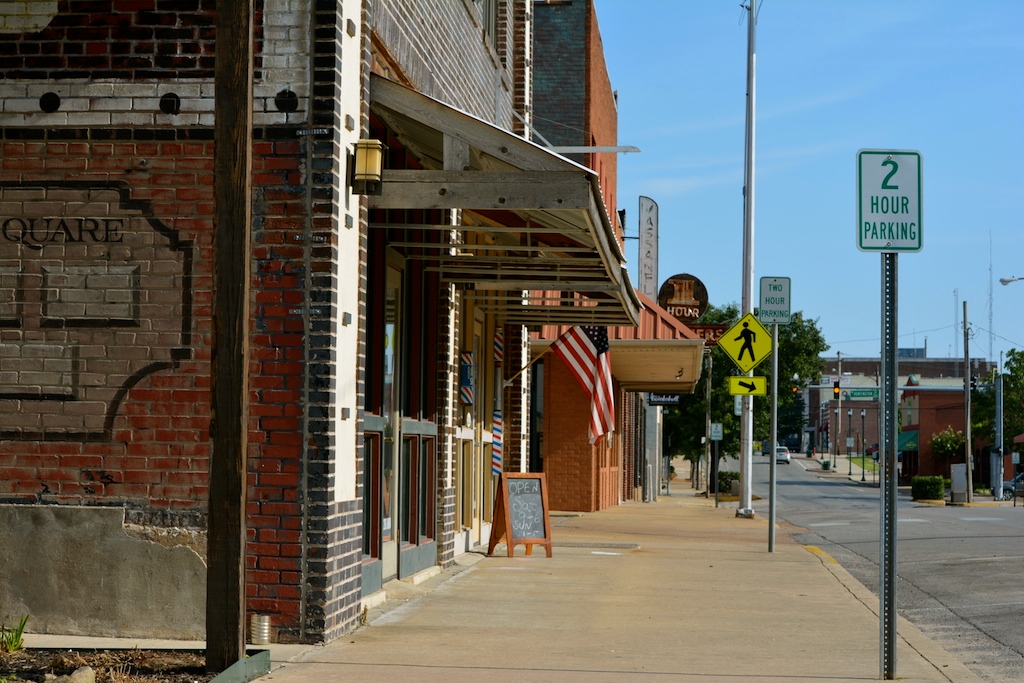 I have always found that smaller towns in USA tend to have very unique downtown areas and Jonesboro is no different. With a variety of restaurants and cuisine types available, this is definitely a picturesque part of Jonesboro worth wandering up and down, taking in some of the more unique architectural designs inside the city limits.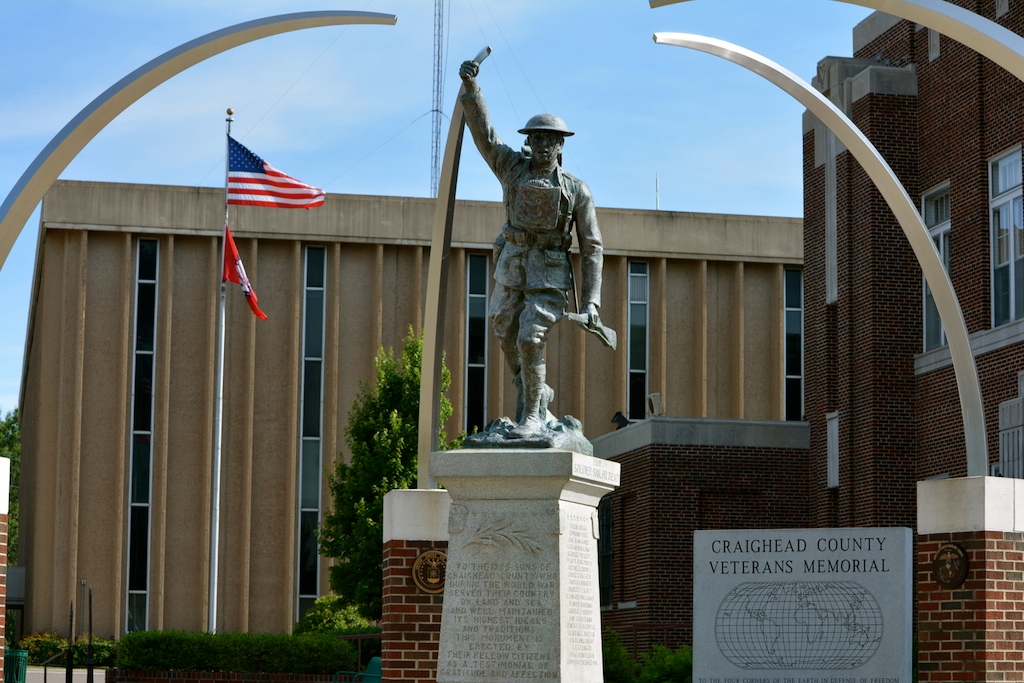 4. Arkansas State University
At the heart of Jonesboro's expanding economy is Arkansas State University which offers a variety of different options for visitors to the area. Experience the ASU Museum located inside the Dean B. Ellis Library or catch a football game at Centennial Bank Stadium to really become part of the Red Wolves atmosphere.
5. Turtle Creek Mall
After experiencing all of the adventure and history that Jonesboro has to offer, why not head over to Turtle Creek Mall for some retail therapy. Some of the nations leading brands are located in here including Target, Best Buy, Dillards and JC Penney's. It's in a great location along Red Wolf Boulevard and in close proximity to a variety of chain restaurants.
Local Restaurant Options
After a busy day exploring Jonesboro, you will probably be ready to sample some of Arkansas' finest cuisine. Whether your taste is BBQ, Mexican or Italian, I can guarantee there is something just for you in Jonesboro that will fill your appetite. Here are a couple of my favorite options that I would recommend experiencing:
1. Kandela Mexican Grill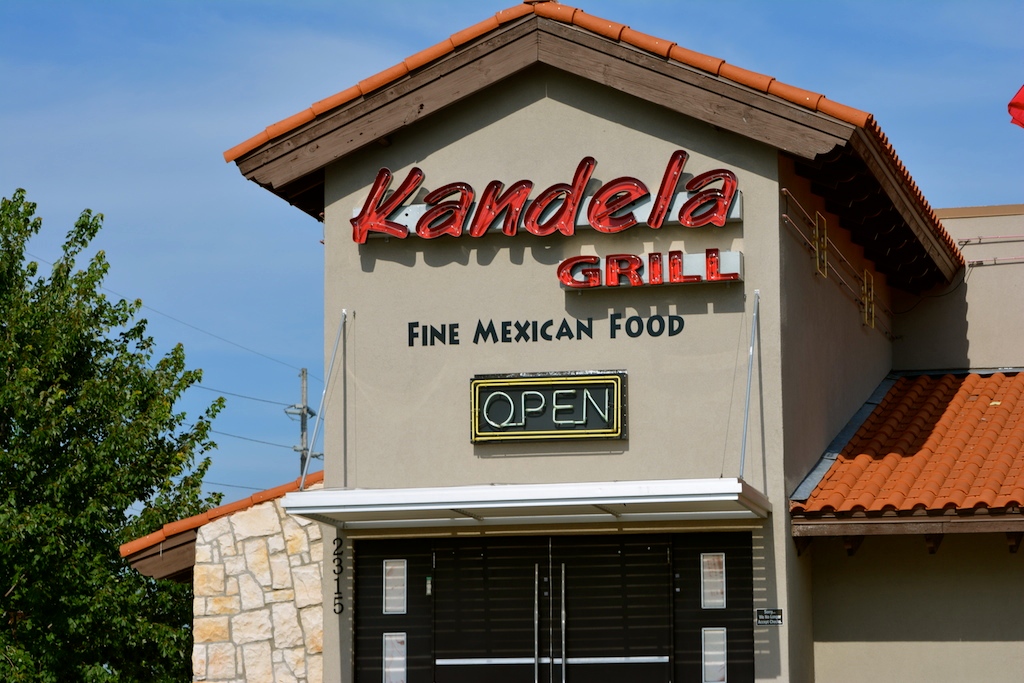 Undoubtedly my favorite restaurant in Jonesboro, Kandela Mexican Grill is a more 'up-scale' version of your stereotypical Americanized Mexican restaurant. The atmosphere and decor inside is great, the food is always freshly prepared and the service is one of the best I have experienced not only in Jonesboro but throughout my travels in USA!
I would recommend either the Yolandas or the Ranchero Mix as both are great options that will certainly leave you with a true experience of this restaurant.
2. Demo's Barbeque and Smokehouse
Barbeque is obviously a major attraction in this part of the country and Demo's Barbeque and Smokehouse offers some of the best around. I am not much of a ribs person but have heard that these are really good, but I can vouch for the pulled pork sandwich that is a great option if BBQ is your preference.
3. Slim Chickens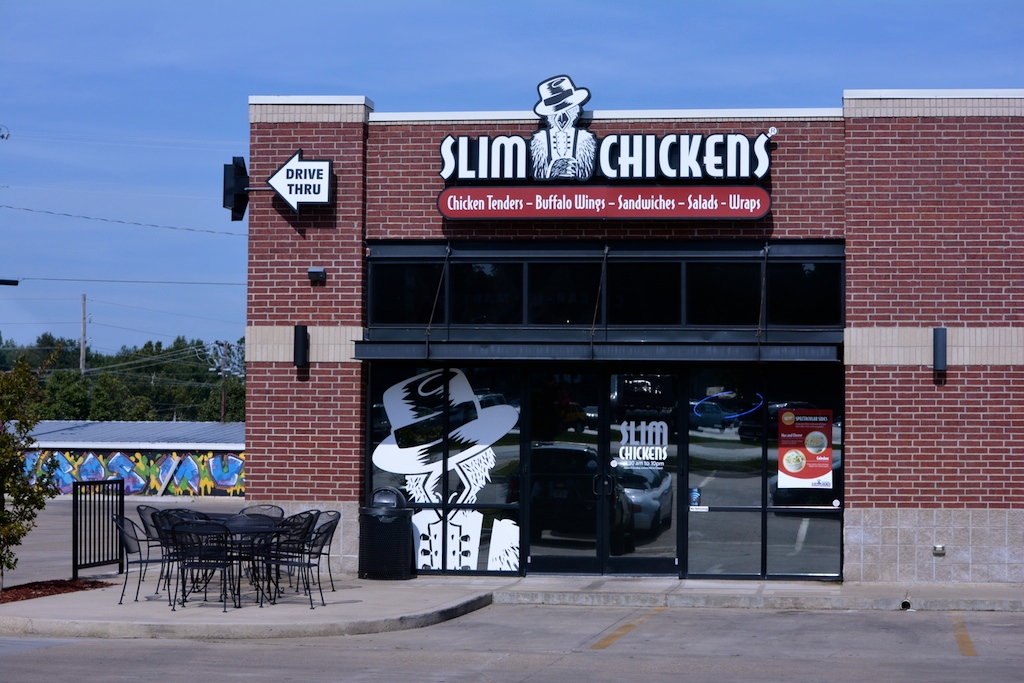 Although this isn't a completely local option as there are several locations around Arkansas and Oklahoma, Slim Chickens is the best choice for grilled or fried chicken tenders. The Chick's Plate, for just $6.99, comprises of three fresh tenders, fries, Texas Toast and a fountain drink! A great bargain that you won't regret.

Summary
So there you have my very first post on Jonesboro, Arkansas. Prior to writing this I was a little reluctant to do so given that my general perspective on Jonesboro is negative, especially if you ask Heather who was born and raised here. But I am proud to call this home for now because this town has given me a lot of opportunities and really helped my life move in the right direction. From meeting Heather here to my great job at Arkansas State University, Jonesboro will always have a place in my heart even if we decide to move on in the next few years.
I would definitely encourage you to give towns like Jonesboro a chance before dismissing them as not worth exploring. Going back to the original question posed by Business Insider in 2011 about whether Jonesboro could potentially be the next Silicon Valley? I am not very optimistic that you will ever see the likes of Apple or Google setting up base here but in 20-25 years you never know where Jonesboro, Arkansas may be on the global map!