If you are looking to really push the boat out and find a global location that has 'ultimate relaxation' written all over it, you won't find many better spots that Mauritius. You may first ask – where in the world is Mauritius located? Set in the heart of the Indian Ocean off the East coast of Africa, Mauritius is a remote island of pure beauty and tranquility. Unfortunately this beauty comes with a cost and flights to even get there will likely set you back several thousand dollars (e.g. from USA or UK) dependent upon where you are traveling from. On the flip side, we do only live once so if you are given the opportunity to embark on a trip of a lifetime here I would say go for it.
Where to stay in Mauritius?
If you are looking for a recommendation on where to stay, our research suggests that a relaxing vacation spent at the infamous 20 Degree Sud is a great option. The beautifully manicured gardens provide a relaxing ambiance in this boutique hotel and for anyone who loves to either stay up late or enjoy a long lie in, breakfast is served here until 7:00PM! After an enjoyable breakfast on the terraces just feet from the ocean, your might be ready for a snooze by the pool followed by a soothing massage, Turkish bath or a gentle swim in the ocean located by the confines of a private hotel beach.
If relaxing and lazing around is not the only thing you want to do whilst in Mauritius, why not hop on one of the hotel bicycles and wander around the lanes into the buzzing village of Grand Baie. Alternatively, you can always take a shuttle offered by the hotel if biking is not your thing – oh by the way, the shuttle is via canoe which is not your stereotypical method of transport but certainly a cool experience in itself! The hotel is home to 34 rooms and 2 suites which all have spectacular views over the ocean and either a terrace or balcony.
Horseback Riding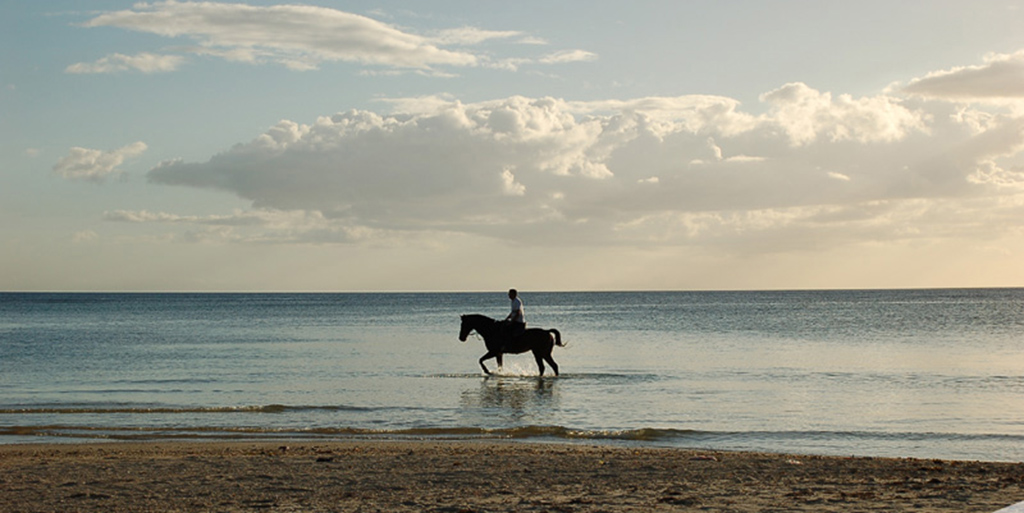 Centre Equestre De Riambel (CER) to embark on a lifelong memory of horseback riding along the golden sands of the beach. Riding along almost deserted stretches of beautiful beach, this is definitely a worthwhile experience. There are not many places in the world that offer such luxury and freedom so make the most of it if you can do this!
Visited CER on 10 Oct and went on the one hour beach ride which was excellent. I am an experienced horse women of 20 yrs + and thoroughly enjoyed having the opportunity to ride ex race horses. Arumina was a great host and the grooms and other customers made us feel very welcome. CER can accommodate different levels of rider – Linda, England
Read more testimonials here: CER Testimonials
Watch Dolphins on Tamarin Bay
The Bay of Tamarin is located on the southwest coast of Mauritius. It is also renowned as the surfing center of Mauritius. Beyond the palm trees are some lush green forests and mountains. There is also an old volcano located in the distance and this is an ideal location to take trekking trips down through these forests and experience the ecology of the surrounding areas.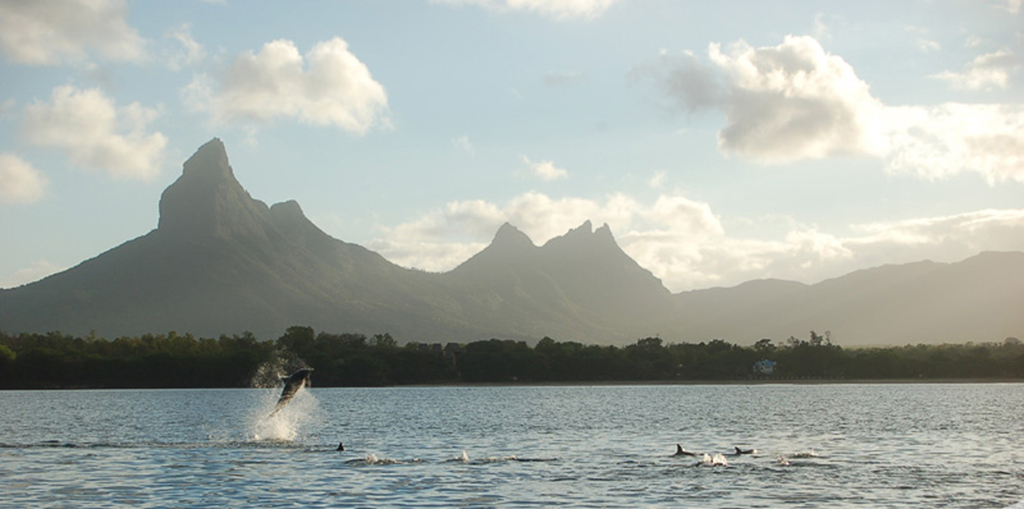 However, the main highlight of Tamarin Bay is the ability to see wild dolphins in the ocean and in particular a catamaran trip that you can take to see these beautiful creatures in their natural habitat. I am sure we have all seen these at a location like Sea World but to actually see them in their true habitat would be a breathtaking experience! They can often be seen in the morning and in the late afternoons.
Nature Trails in Mauritius
If you are looking for adventure and exploring the heart of Mauritius, off the beaten path so to speak, head off on one of the Nature Trails expeditions to see some hidden gems such as Tamarin Waterfalls.What about going off the beaten tracks to the tranquility of the island's natural beauty? Well, these tours offer this perfect opportunity and you will certainly not be left disappointed. Tours last around 7 to 8 hours which is ample time to explore a myriad of hidden locations around the island. Depending on where your hotel is located will determine the route your tour guide will take you on but wherever you go, you will be shown a variety of beautiful attractions. Taking photos while venturing around the countryside is a must and will provide memories on your return.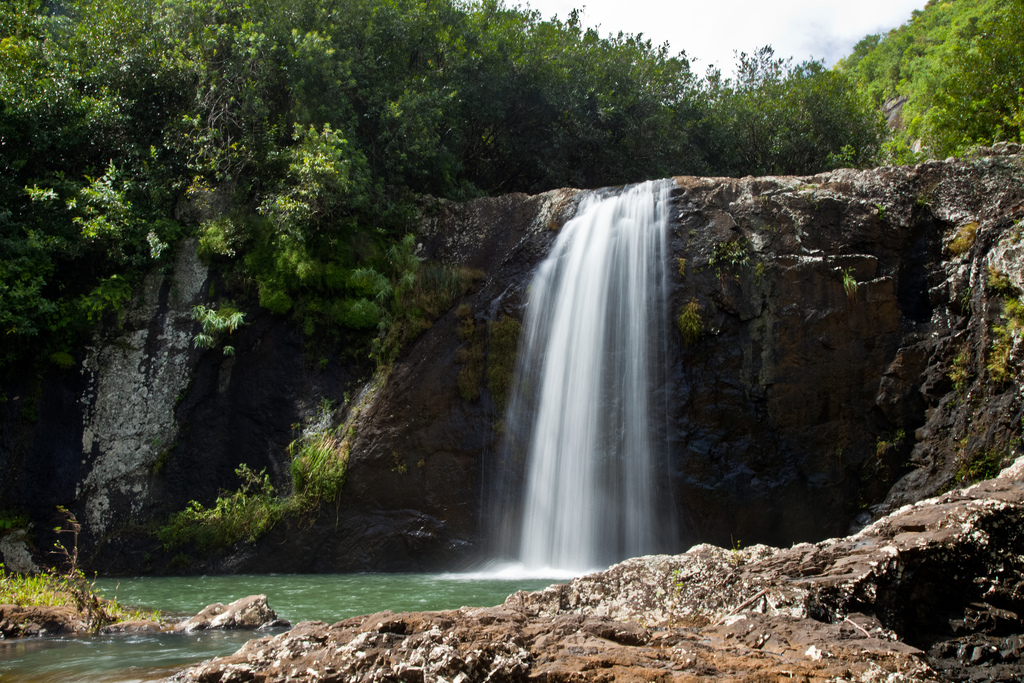 Mauritius is all about natural beauty and relaxation. There is so much more to do than I have covered including some quality golf courses if hitting the links is your thing (sorry, I had to get my golf pitch in there as I know I would want to take my clubs along for a round or two on the beautiful courses!). This location is probably not everyone's cup of tea especially given the price you have to pay but I think if anyone goes here they won't return home disappointed!