When we were traveling around England we were lucky in the regard that we were about 5 minutes from Rawtenstall where the last temperance bar is located or has it is commonly referred to and know as to the locals, "Fitzpatrick's'. Every time I have been to England I intended on going here but for some reason or another our plans didn't allow for it. I insisted that this year was going to be different and that we would make the effort to visit this bar.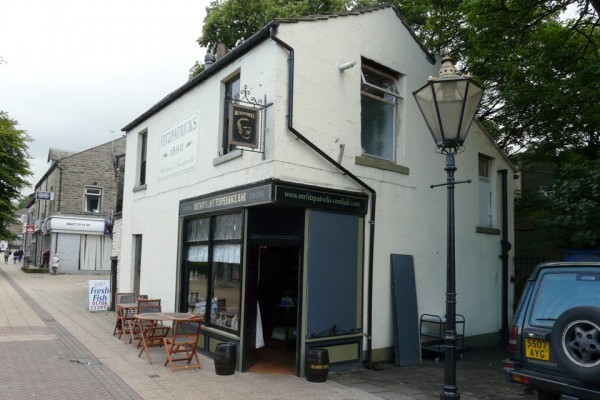 Parking can be very tricky so scout the area first, the bar also looks closed but it is indeed open so don't be deterred as you drive by and think it is closed. The bar is open from 10-4pm (Monday – Friday) and 9:30-4:30pm (Saturday). It is also the location of a small yet somewhat informative tourist information centre. When we walked in it was nothing like I envisioned! I thought it would be much bigger with lots of chairs and tables but I was pleasantly surprised to see that it is very small and quaint, with only 2 tables inside.
When we entered there were already 5 people, which made it a little crowded before they finished their drinks and continued on their travels. Most people visiting Fitzpatrick's are generally tourists but there are a few locals that stop by to taste their favourite beverage. As far as atmosphere, it was a quaint old drugstore with candy that had herbal names for them. Despite the small size, Fitzpatrick's enhances their reputation and image throughout the valley by the friendly atmosphere and welcoming appeal as you enter the store. There have been several different owners in recent years but fortunately for this bar, each one has maintained the unique look and feel of and old time drugstore.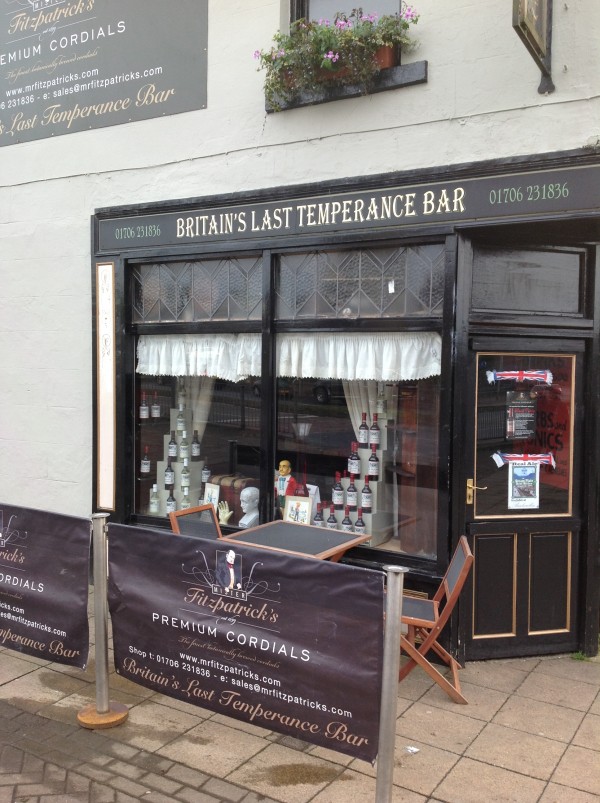 The primary drinks include:The process after you order was he filled our glass from behind the counter and it was really good, we had a sarsaparilla which is similar to a root beer in the states. They have a lot of selection and the experience is one to be admired because of the amount of history that has been carried throughout this store since 1899. There are predominantly six main products that you can both try and also purchase in bottles to take away with you. Drinking in the bar allows you to select from either a small glass or a larger size, both reasonably priced and worth the experience.
The selections are:
1. Cream soda cordial
2. Lemon and Ginger
3. Ginger cordial
4. Sarsaparilla cordial
5. Dandelion and Burdock
6. Blood Tonic Cordial
Each one of these has their own very unique taste and we are both certainly looking forward to returning next year to sample one of the other product lines. I would suggest that you could research each of these recipes prior to tasting them but that may spoil the actual thrill and pleasure of sampling them for the first time without even knowing what is in them.
What I can guarantee is that they will probably taste like nothing else you have ever sampled before but they are worth trying and you never know, you may just fall in love with one of these old time classics!
Have you ever sampled old-style British (or world) drinks from a temperance bar or similar establishment?