Cocoon Grid-It has several different product options that will meet your every need. I opted for the Medium (10.5 x  7.5) Grid-it Organizer but they offer a wide range of other sizes. As far as price goes I paid $17.99 but they have options starting as low as $9.99.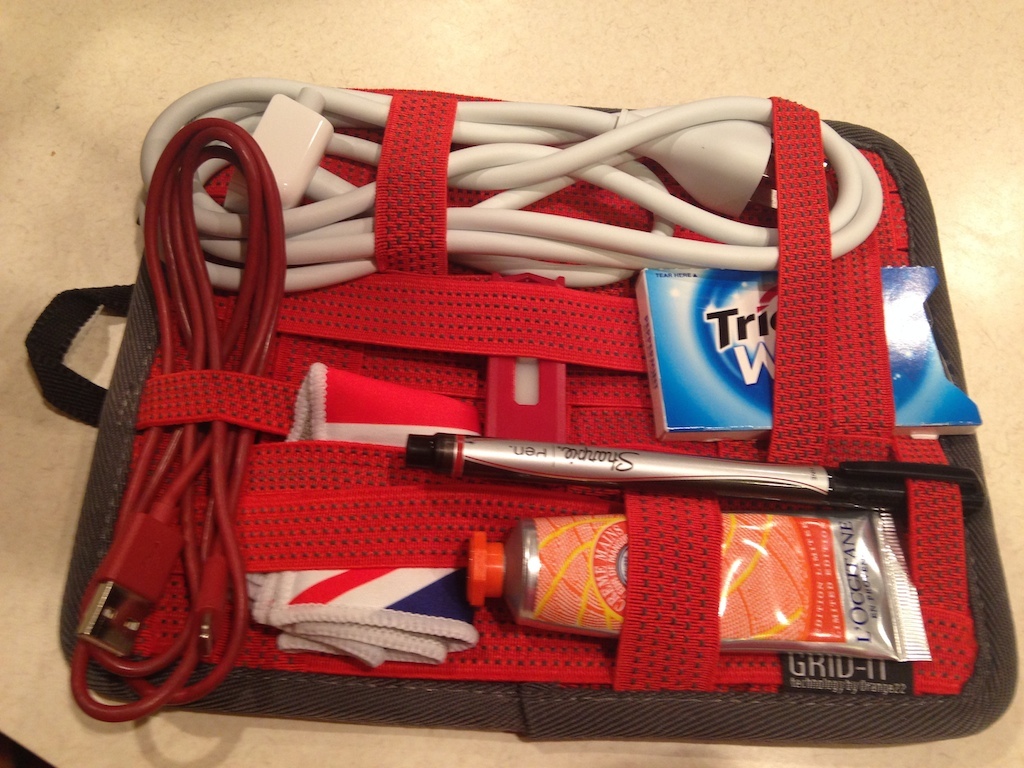 I have always brought my handbag with me on trips and everything I need (that is allowed on the plane) I packed. The problem I found with this process is when it came time for me to use something I wasted time searching in what seemed like the bottomless pit of my handbag, ladies you understand.  After purchasing this product it has helped me to be more organized both on our travels and in everyday life.
The Pros
It has a loop built in for hanging if needed
Sturdy and well made
Having go-to items easily accessible
Wide range of different product lines
Lightweight, easily fits in any bag

Unique design making this a top rated item
The Cons
Sometimes difficult to organize multiple items because of the grid design
Expensive for a cable holder
Conclusion
This is a clever way to organize all those cables that often get tangled. Many people may be put off by the price of this item, but I think its worth the expense to ensure I have everything I need in one convenient place. I would recommend this product to anyone who struggles with organization. Consider researching Cocoon Innovations for more information about this product because it is imperative you pick the correct size for your needs.
*In no way was I compensated for this review, this is solely my personal opinion/experience*