After sharing a series of our very own Dream Destinations from around the world, we decided to open this up to many of our travel blogging friends to share their opinions on the ultimate dream location. Even though we are all unique and have very different opinions on what we truly classify as a 'Dream Destination', its interesting to see such a widespread variety of locations.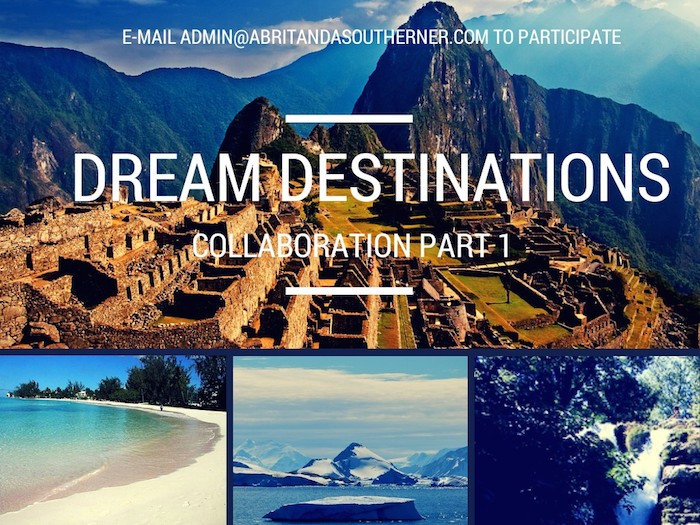 We would like to thank each and every traveler for sharing their thoughts with us.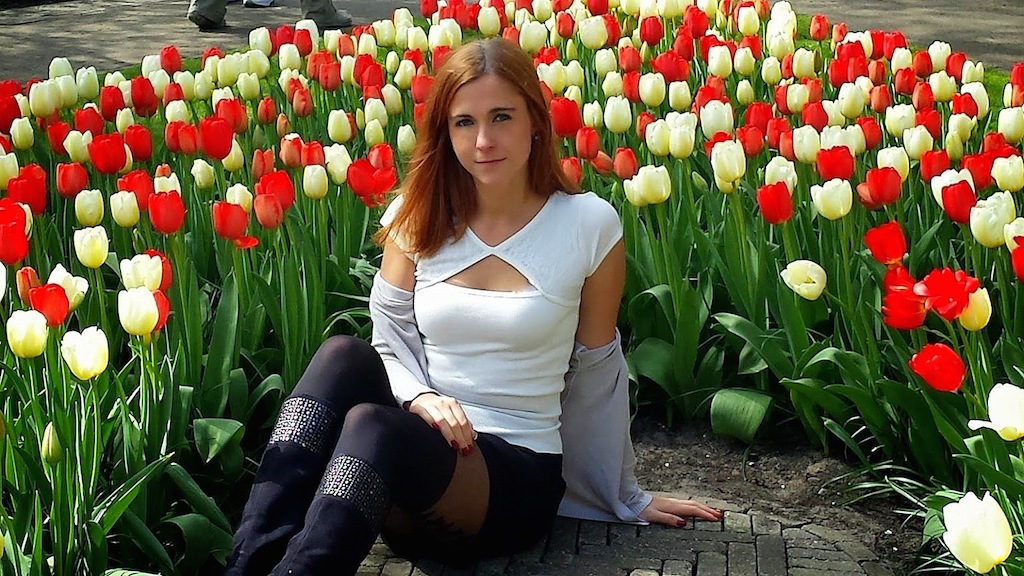 If someones asks me about my dream destination I don't need to hesitate for a second to answer: it's Antarctica! A lot of people wouldn't understand why I want to go there. Some would say that it's just a pile of ice with no attractions at all, others would claim I want to tick Antarctica on my travel list just to say that I've have been to all 7 continents.
Why do I want to go there then? My honest answer is because I'm in love with penguins. Ever since I saw those awesome creatures for the first time I knew I wanted to visit their natural environment and observe the behavior of all 17 types of penguins out there. Moreover, while researching Antarctica I came across plenty of gorgeous photos of different ice formations, such as frozen tsunami and ice 'bridge'.
I know I need to wait for at least few more years to finally get to see Antarctica, because the cruise costs are high, but I'm confident that one day my dream will come true.
Follow Anna on Facebook – Twitter – Google+
---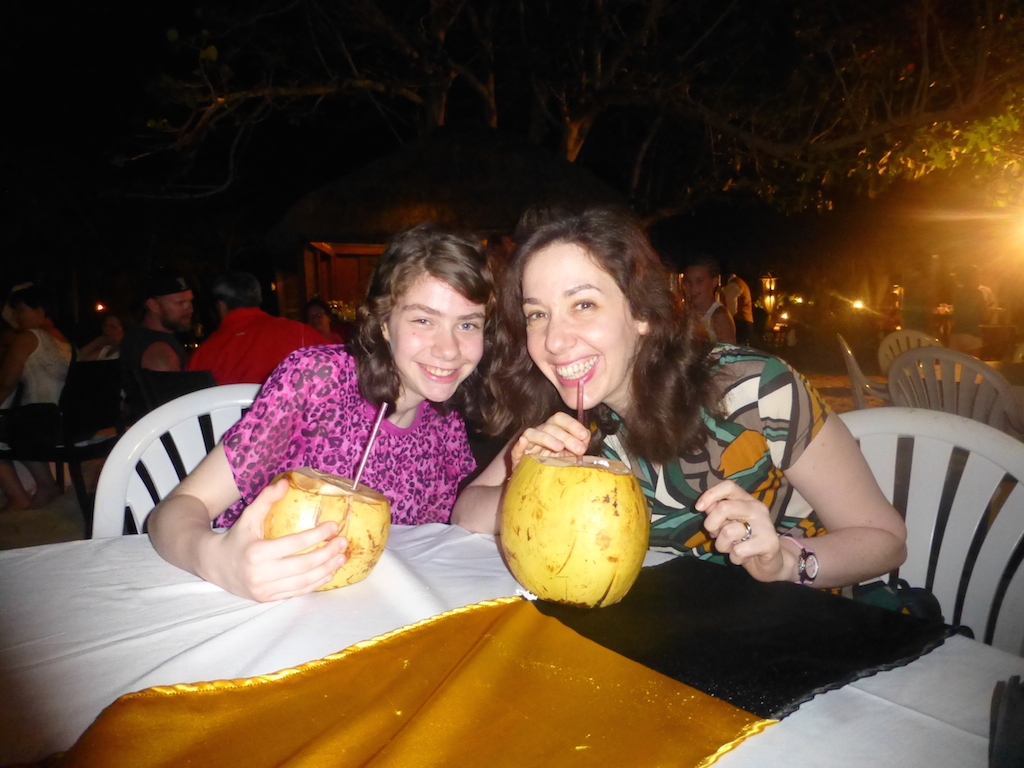 As we write our family blog together and are mother and daughter, we have more than one dream destination!
Mine (Sarah's) is the Canadian Rockies, which I have always wanted to travel to, particularly on a train through the mountains. I love mountains and spectacular views and don't think I would be disappointed. I am holding onto this as something to be done when the children leave home, which probably means another decade before we actually get to do it. However, I am sure it will still be absolutely beautiful.
Jessica's dream destination is to travel to Barbados, because the weather would be hot and, in her words (remember she's 12!) it would be "cool and exotic." Of course a nearly teenager needs to relax, and as she points out, as a family we never go to places like this….
Follow Sarah and Jess on Facebook – Twitter – Google+
---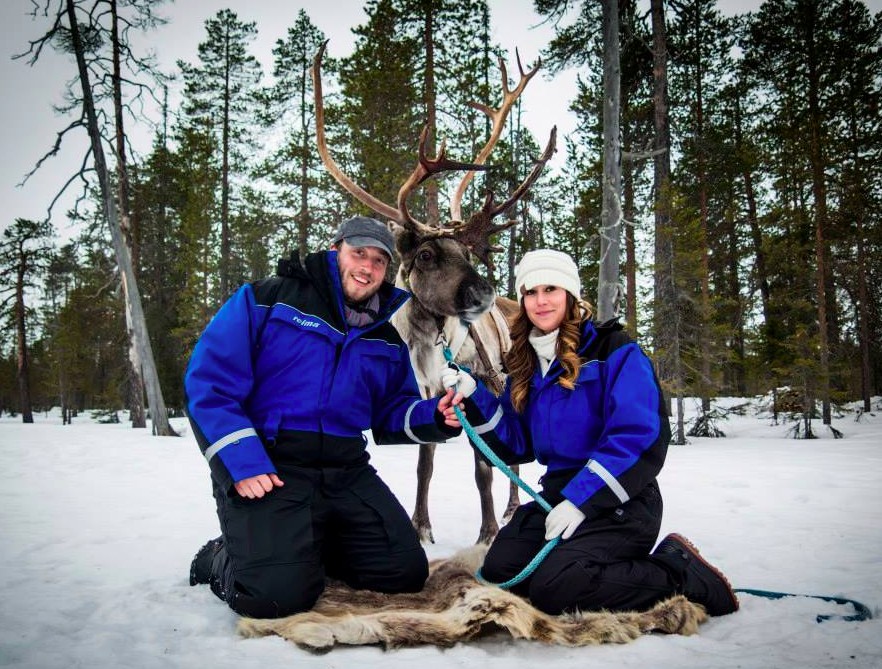 Scandinavia had always been a black hole for us on the map, an entire region we had yet to discover, but our luck changed when we planned the trip of a lifetime to Finland this last March. While most tourists head straight for Helsinki, we made our first stop the far northern Lapland region, above the Arctic Circle, to a small town called Salla. We have never been somewhere as magical as Finland in the winter months, it was truly stunning.
Of course seeing pictures of a dream destination is nothing compared to actually being there and we were constantly faced with more and more beautiful landscapes and terrains. We rode reindeer, hiked with snowshoes, camped in the deep, dark woods and even tried our hand at ice swimming.
We then took the overnight train almost 1,000km south to Helsinki and spent an amazing few days exploring one of the cleanest, unique and special cities in all of Europe.
Being able to see the world is gift enough, but being able to explore a country or region that has been a complete mystery to us for years is absolutely incredible. Finland was a true dream destination for us and will be for years to come. The cities, food, scenery and lifestyle were all amazing and not to mention the amazingly warm and kind Finnish people, among the most welcoming we have ever met. While we only left Finland a few weeks ago we are already eager to plan our next trip back.
Follow Jeff and Marina on Facebook – Twitter – Google+
---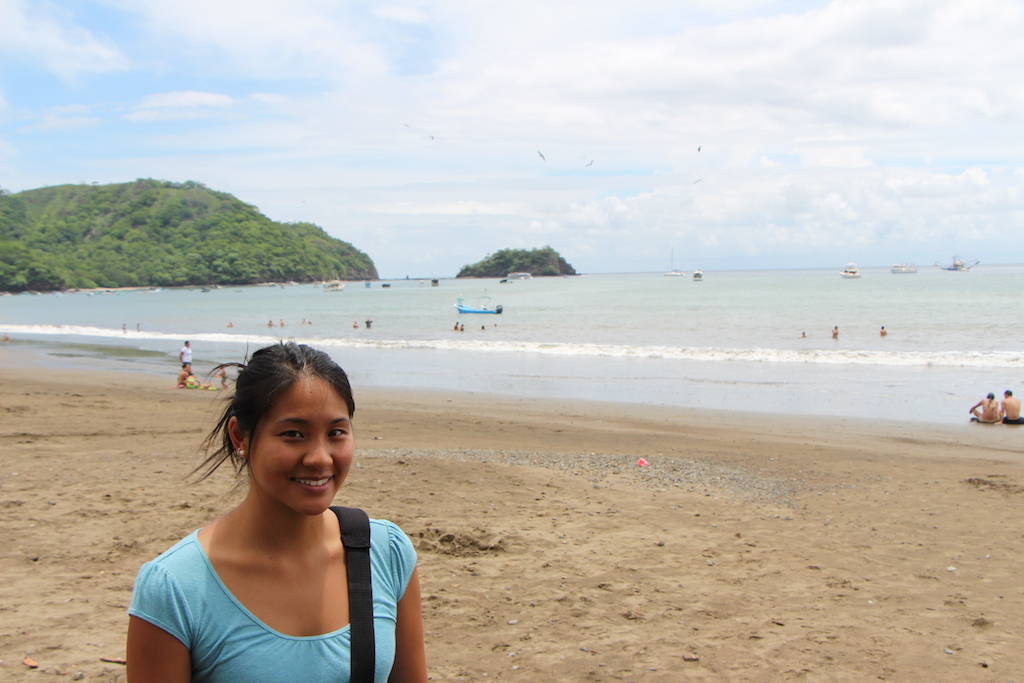 My dream destination is France. I'd love to visit as many places as possible in France like Paris and the Eiffel Tower but one city I definitely don't want to miss is Marseille. I've always been in love with the French language which I studied for four years and France was the country I had planned on going to when I studied abroad in college which unfortunately didn't happen. I've always been fascinated by their culture and history and it looks like such an amazing place to visit with something for everyone.
I want to go to Marseille especially because it is port so it's on the water which I love and they have the Opera of Marseille, an opera house that I'd love to visit and watch an opera there one day. They also have a huge music festival, the Fête de la Musique which I want to attend, it's also free! Another reason is I want to try the famous bouillabaisse (fish stew) being a huge seafood fan. France just seems like it has this magical aura about it and I can't wait to visit one day.
Follow Samantha on Facebook – Twitter – Google+
---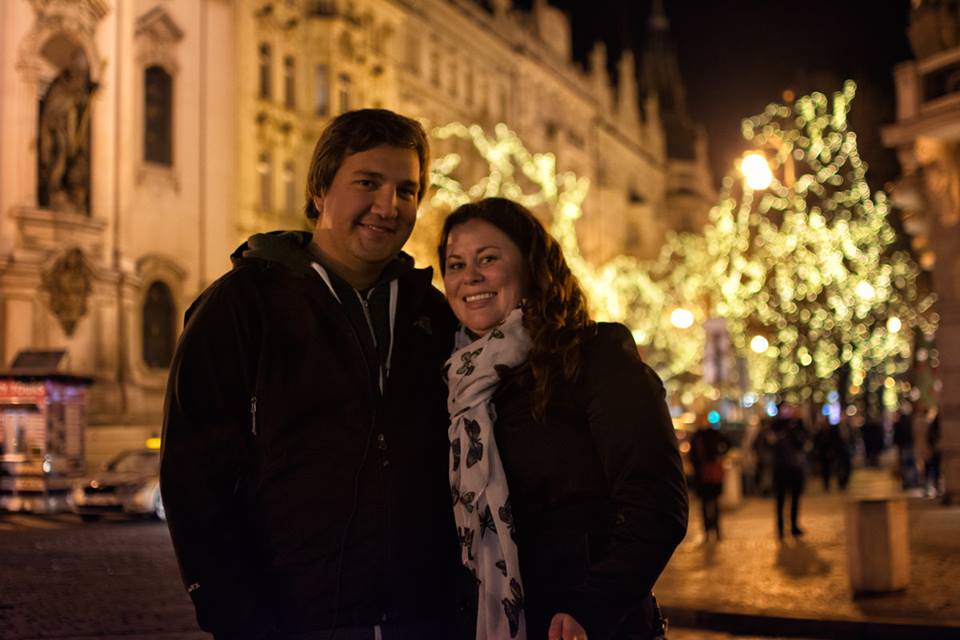 Most people's ideal travel destinations include white sand beaches and drinks with little paper umbrellas. However for us the term "dream destination" immediately conjures thoughts of dramatic landscapes, jagged terrain, and haunting bodies of waters – specifically those found in Greenland.
Kayaking among monstrous icebergs, Polar Bear watching, and snuggling under a blanket to take in the Northern Lights sound like the perfect travel experience, and a quick image search online has us ready to book a flight and charge the camera battery. Greenland's landscape looks stunning and we would love to explore the island, photographing as much of its natural beauty as our camera's memory card will allow. Even the sections of Greenland touched by man are beautiful – a colourful array of wooden buildings painted in bright primary hues.
This is our perfect dream destination.
Follow Calli on Facebook – Twitter – Pinterest
---
Machu Picchu, Peru – eTramping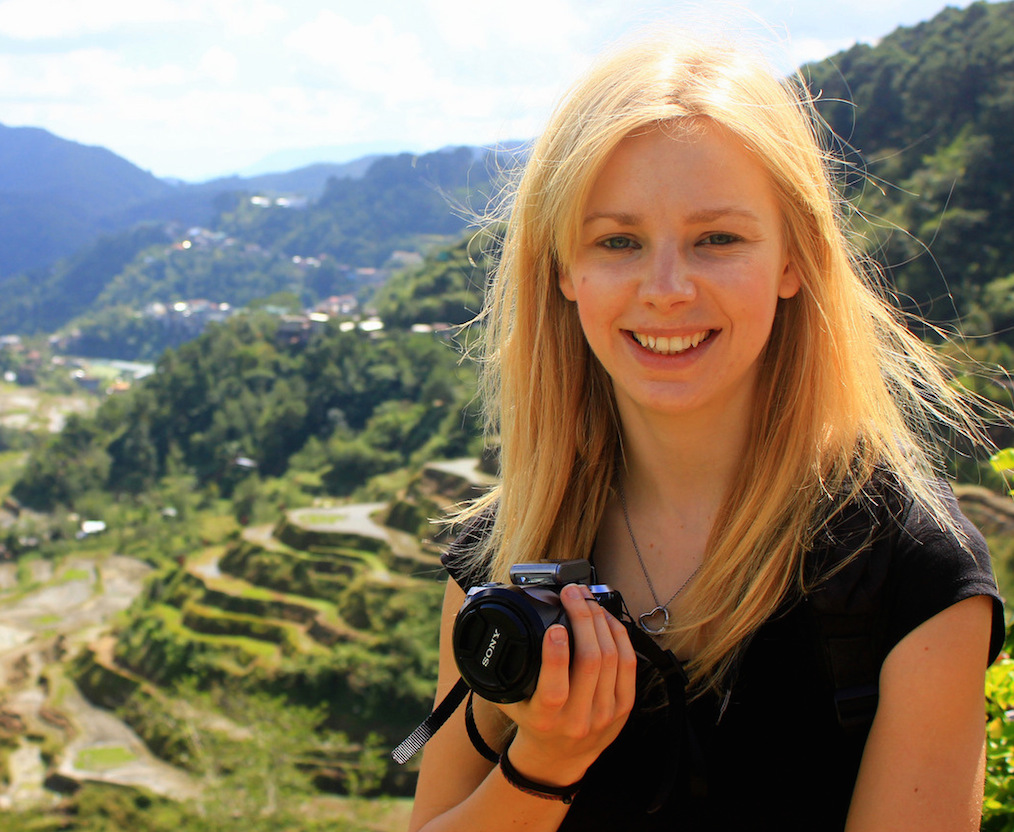 I have been travelling full-time for more than 3 years now, discovering places I have always wanted to explore and doing things I've always dreamed about. My travel bucket list is way too long already, but it does not stop me from adding new stuff to it.
What's my next bigger travel dream? Since I was a little girl, I have been dreaming of visiting Machu Picchu – the mysterious ruins in Peru. I was blown away to read that they are located 7,000 feet above sea level and nestled on a small hilltop which makes the panorama from above so breath-taking. I would love to hike the mountains with my best friends and take some snapshots of the stunning scenery. I've heard that being on top is a magical experience.
Let's hope I can make it to this seamless and elegant green paradise soon!
Follow Agness on Facebook – Twitter – Google+
---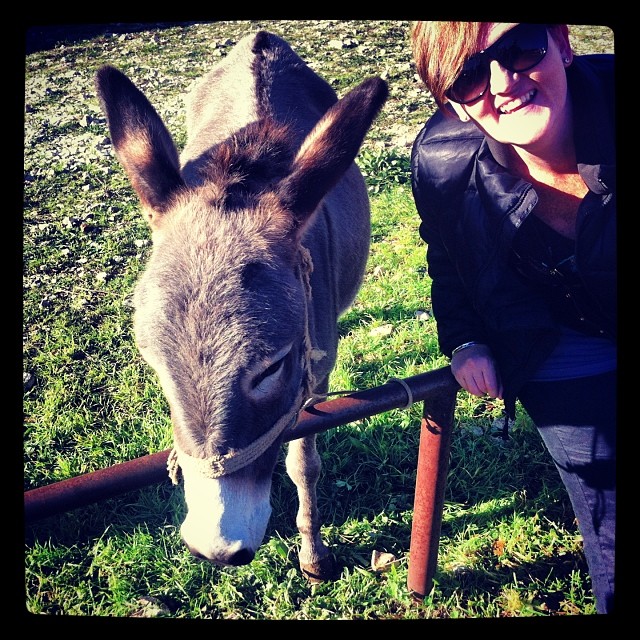 I am dreaming about Southeast Asia, and not one of the usual places that is typically at the top of peoples lists. I have the Republic of the Philippines in my sights.
Having friends who are from the Philippines, and with a husband who has been there many times for work, I need to see it for myself. Taste the food and experience the craziness of the streets of Manilla, which I am told is complete and utter chaos.
More than anything I want to see our friends fish farms, which are set in a crater lake, and see how they make their livelihoods.
Follow Sarah Jane on Facebook – Twitter – Google+
---
What an amazing collection of Dream Destinations from our travel blogging friends. And the fun doesn't stop here, as we have several more to bring you very soon!
Would you like to feature in a Dream Destinations post? If so, send us an e-mail to [email protected] and we would be delighted to feature you among a variety of other great travelers!