It's been a while since we released one of our Dream Destinations collaborations but after receiving a variety of amazing entries from folks around the world, we felt it was time to release our next edition.
From New Zealand to the Galapagos Islands, we have seen a plethora of stunning destinations around the world over our recent posts in this series.
Today's featured Dream Destinations are certainly no different and we are excited to see where this series heads to next as we continue to receive very diverse destinations that prove our opinions are so unique when it comes to traveling.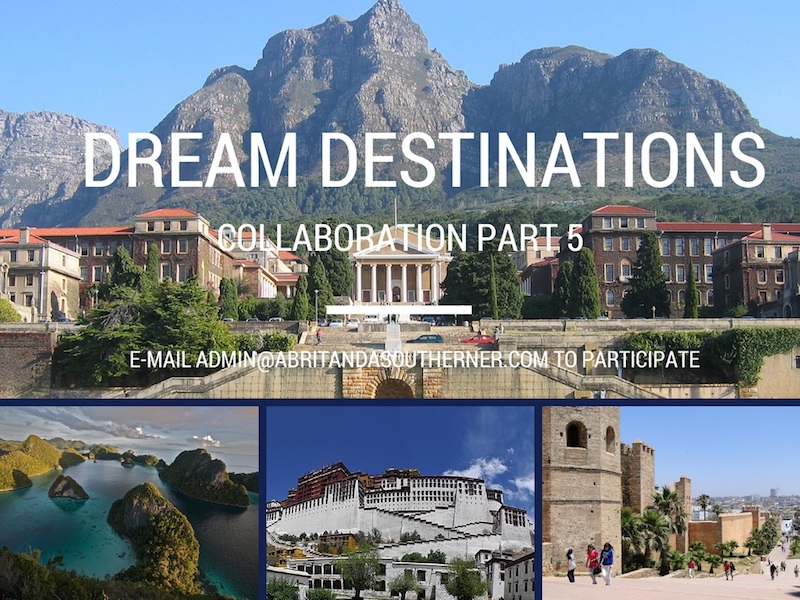 If you haven't been inspired by any of the previous destinations, maybe the following locations will wet your appetite to get out and travel the world. We would like to take this opportunity to thank all of the travelers that have shared their dreams with us!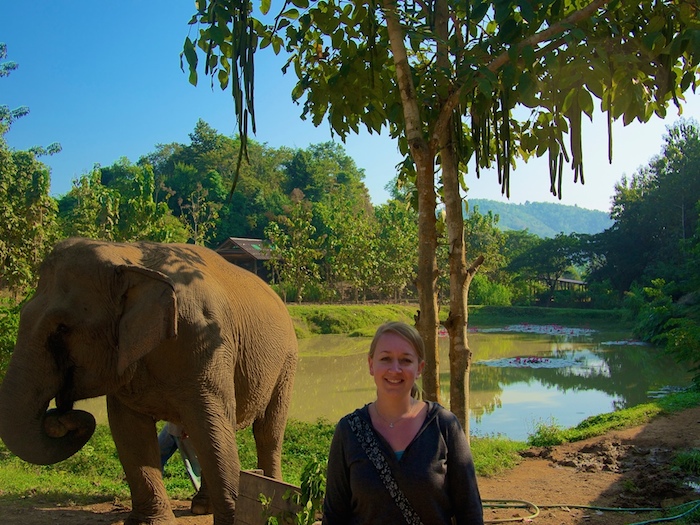 Raja Ampat is an archipelago of about 1500 small and nearly untouched islands off the northern coast of New Guinnea in Indonesia. I've recently learned to scuba dive, an addictive but incredible hobby, and this area is considered by some to be the best diving in the world, largely due to the incredible wealth of biodiversity.
Here's the kicker – even if you're not a diver, if you've ever envisioned yourself living a Robinson Crusoe type lifestyle for a bit, this place seems seriously perfect. Between nearly deserted beaches and great tropical weather, hiking and wildlife spotting, its a nature lover's dream.
Getting to Raja Ampat can be a bit of a pain, but on the plus side, it generally requires a stop through Jakarta, the capital of Indonesia. This is a perfect opportunity to get some smoggy city time, soak up the great Indonesian culture and get my street food fix.
Follow Katie on Facebook – Twitter – Instagram
---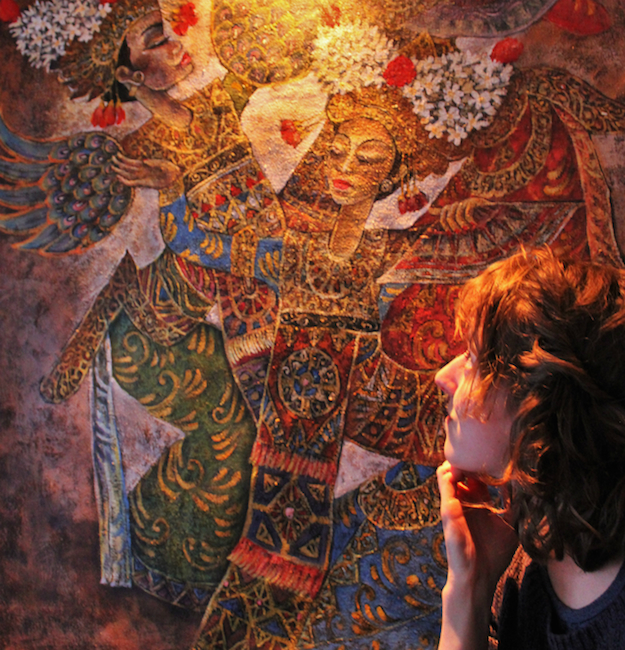 Souks with vibrant fabrics cascading down from the stalls, lanterns illuminating the walls with their ornate patterns, and rich, aromatic spices filling the air.
The idea of travelling to Morocco has completely captured my imagination. I always envisage myself exploring Marrakesh, affectionately known as the 'Red City' because of the sandstone city walls, in the north-west of Morocco. The former imperial city has two distinctive districts: the historical Medina and the modern, European Gueliz (or Ville Nouvelle).
By day, I would wile away my time ambling through a maze of marketplaces, and discover Jemaa el-Fnaa, a local square and a UNESCO World Heritage site, alive with a diversity. Everyone from snake charmers and mystics to herb sellers and story-tellers can be found there.
By night, I'll eat vegetarian tagine from a simmering clay pot and rice cooked with saffron, raisins, spices, and almonds. I'll soak in a hammam (steam bath) before slumbering in one of the riads quietly tucked away in the old city. I've read that I'll be sleeping like a sultan, slumped into plump, fresh bed sheets and lost in the charm of the place.
When the sun rises, a breakfast of fresh fruits and strong coffee is taken out on a garden terrace. One day…
Follow Charlie on Facebook – Twitter – Google+
---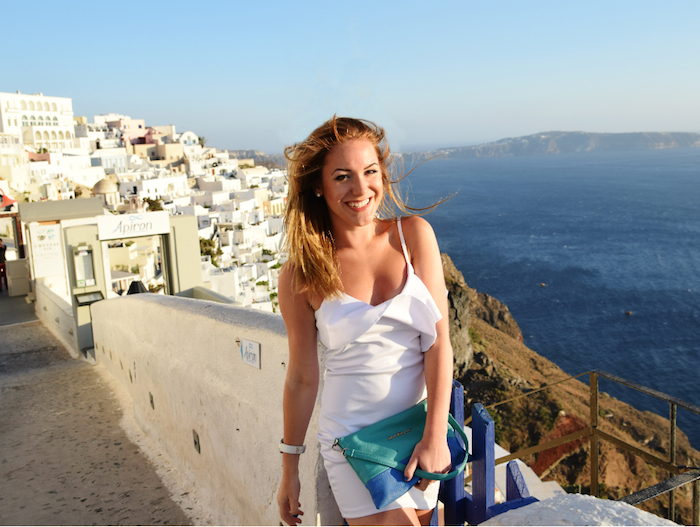 Confession time – I'm hopelessly in love with a place I've never been to. For years, I have been involved in a one-sided long-distance affair with Cape Town in South Africa and my crush seems to be here to stay!
This June, Cape Town was crowned the most beautiful city in the world by Buzzfeed to the surprise of… no one! Not me anyway. The city lies in the heart of the world's most bio-diverse area, is surrounded by towering mountains, is home to a multitude of diverse cultures… and is one of the few places where you can chill with penguins on the beach! What kind of monster wouldn't want to tan with baby penguins?
I study politics, so in my mind the shadow of the apartheid era and the issues surrounding Cape Town's neighbouring townships add a bitter drop of intrigue to this fascinating city. As if that wasn't enough, South Africa is the perfect place for a daredevil like me – it has all the shark diving cages and skydiving parachutes my heart needs to perpetually flutter with excitement.
Follow Sabina on Facebook – Twitter – Instagram
---
Tibet- Bunch of Backpackers
Yak butter tea and a dream destination… Weird combination one would say. So, why did I choose Tibet as my dream destination? The answer is simple. It started with the train ride from Chengdu to Lhasa. Even though I had just finished the epic Trans Mongolian Express, the 3-day train ride to Lhasa was the most beautiful (and the highest) of my life with stunning views from the train windows.
During the rest of my trip in Tibet I saw the Potala Palace, visited numerous other Tibetan monasteries, reached the Mt. Everest Base camp and walked a kora. I drank (and liked) yak butter tea, posted a letter at the highest mail office in the world and saw the gorgeous turquoise lakes. Lhasa probably left the biggest impression on me with its numerous pilgrims, monks and prayer wheels. From our Tibetan guide I learned much about the religion and the (sad) history.
Like almost every dream destination, Tibet has its dangers and annoyances. I won't go into details, but as you may know there is a strong presence of the Chinese military police throughout the country. Don't let this scare you away. For me, Tibet is still a dream destination with its unsurpassed views, the mighty Mt. Everest, gentle-hearted people and the fascinating culture and religion.
Follow Manouk on Facebook – Twitter – Instagram
---
There we have four more stunning destinations around the world. Do any of these motivate you to want to start exploring the expansive world we all live in? I know it certainly inspires us and we would like to reiterate our thanks to all the folks that contributed these great features on their Dream Destinations!
Would you like to feature in a future Dream Destinations post? If so, send us an e-mail to [email protected] and we would be delighted to feature you among a variety of other great travelers!