A vacation or trip to San Francisco would not be the same without visiting Fisherman's Wharf and in particular Pier 39. If you are staying in the downtown area as we were, such as on Union Square, you have two recommended options of accessing the Wharf area and I have to admit that both of these are viable choices which we encountered on our trip to San Fran.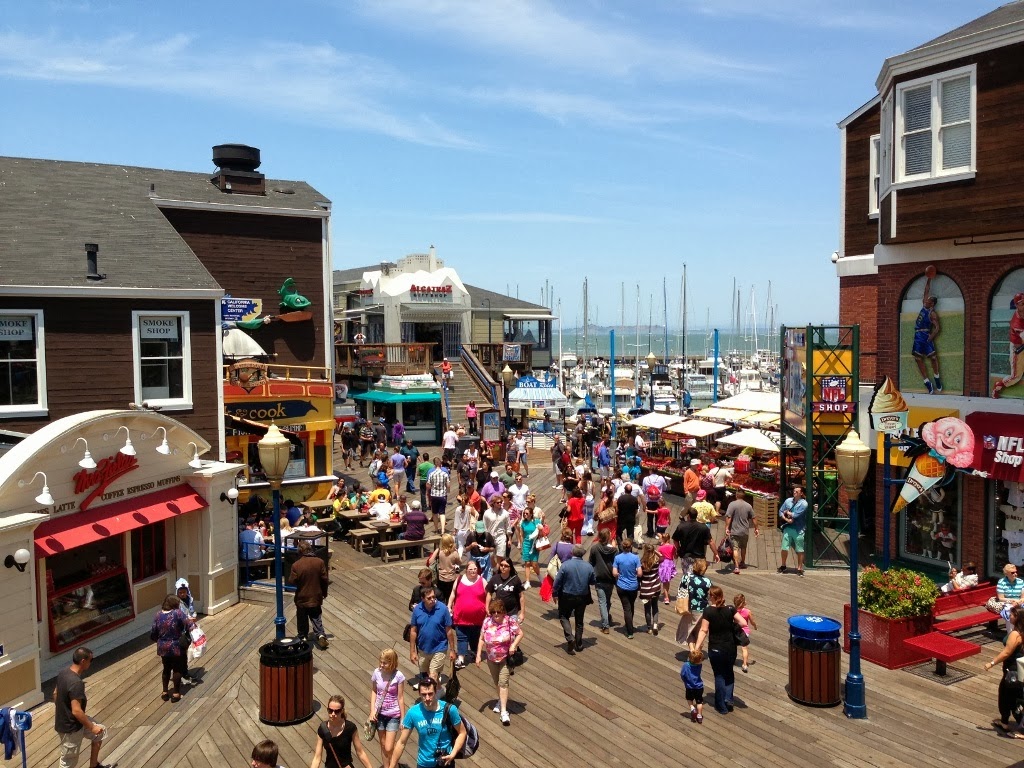 a. Take the local cable car – A short walk from Union Square to Market Street will allow you to pick up the F-Line MUNI cable car. This is not the 'stereotypical' old-school cable cars that all the souvenirs and movies recognize, but it is still a very convenient service that for $2 is a real bargain! You can hop on and hop off as many times as you want during a 90 minute period (or longer in some cases as the drivers rarely check your tickets). Later in our stay we realized that you could take the Hyde-Powell Cable Car which is the old-style cable cars where folks lean off the side and head to the Wharf but this is a little more expensive but probably worth it just for the experience!
b. Get some exercise and start walking – After riding the MUNI cable car, you probably think that the walk is out of the question given the route the cable car takes and length of time it takes to reach Pier 39. However, a direct walk from the Hilton Union Square hotel (where we stayed!) is about 1.8 miles to Pier 39. The walk is not all flat and encounters some pretty steep gradients but it is worth the trek, especially as you can swing by the cable car museum along the way which unless you walk this way you will probably never know exists there.
So….after you have decided your method of transport to get to the Wharf, what is there to do there? Well, pretty much everything but here are our top 5 attractions in the Wharf/Pier 39 area:
Eat at one of the Pier 39 restaurants or cafes
There are plenty of options available in the area to wine and dine but we recommend sampling on the local places rather than opting for a chain location. We Players Sports Grill and Arcade which is similar to a Dave & Busters location. The food is pretty expensive there and not all that brilliant but the atmosphere is cool inside and it's a nice place to relax for lunch or early evening dinner. If you are more interested in sitting down with gorgeous views over the Bay towards the Golden Gate Bridge and Alcatraz Island, why not sample either  Neptune's Waterfront Grill and Bar or the Pier Market Seafood Restaurant.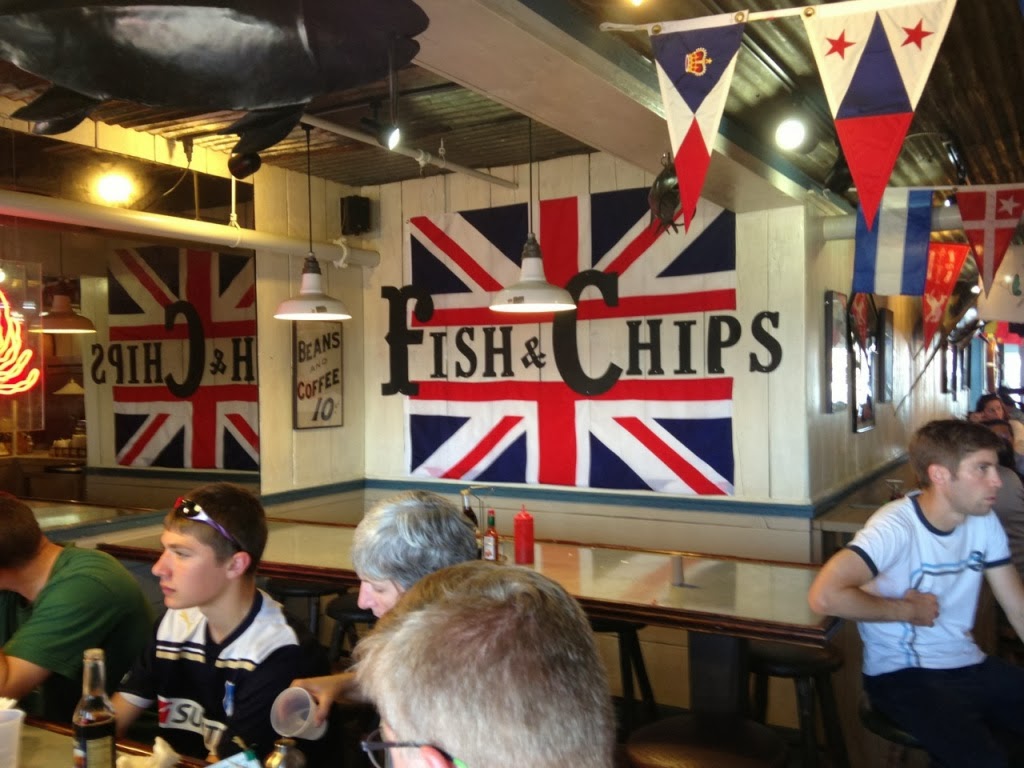 Our favorite location though on Pier 39 has to be 'T's Fish & Chips' which offered a great British style chippy experience! As you walk inside you are greeted with the Union Jack flag with FISH AND CHIPS across the middle of it! After setting the mood, order yourself some grub from a wide range of options and then enjoy the great value food.
Gift Shops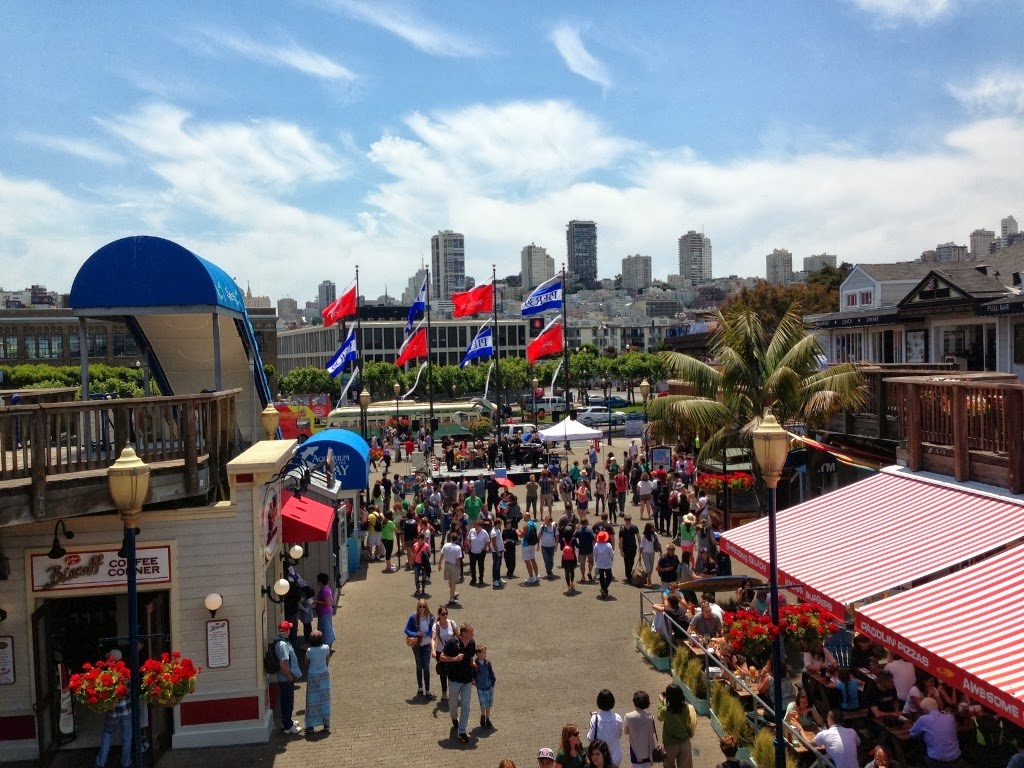 Every other store around the Wharf and on Pier 39 is a gift shop so that you can purchase a cherished memory to take back with you! Whether it is a magnet of Alcatraz or the Golden Gate Bridge or even a penny machine (Heather's favorite!!), there will be something for everyone. I know we certainly enhanced the economy of the gift stores whilst in the area. One of the cool stores is Lefty's San Francisco – The Left Hand Store, where everything inside is designed for left handed people. If you are right-handed, you have probably never thought about what it is like for lefty's using everything that is designed for right handed people.
Sit and relax while gazing over San Francisco Bay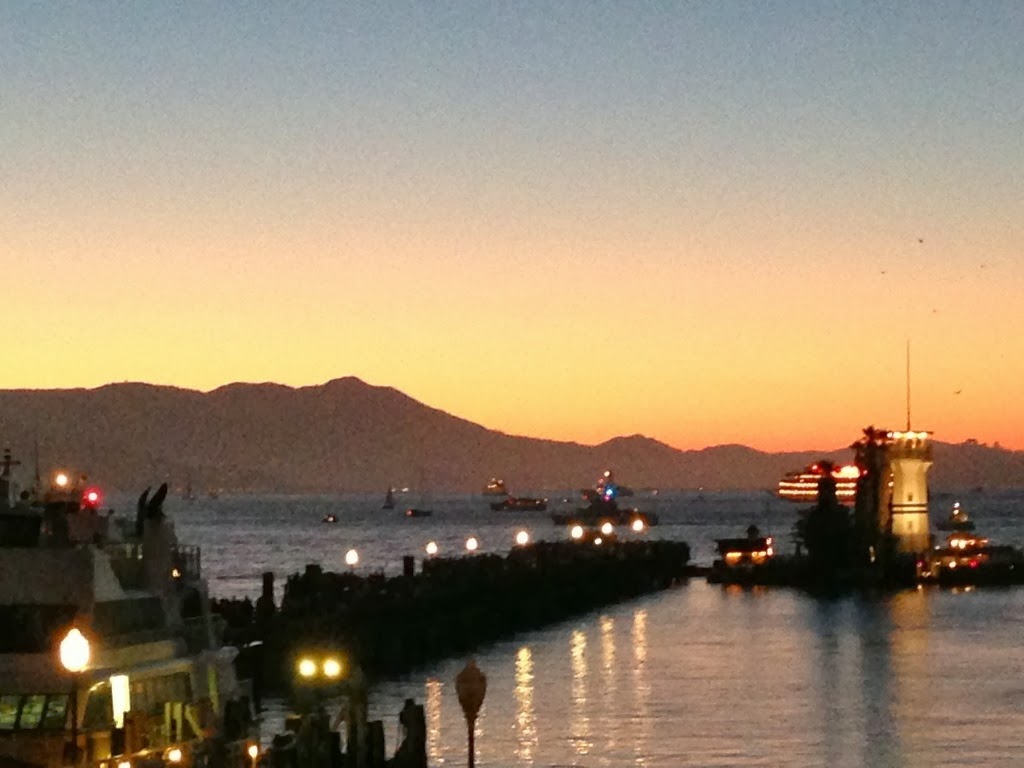 After walking around Pier 39 and reaching the end, you can sit for hours taking in the beautiful scenery of the Bay with Alcatraz Island, the Golden Gate Bridge and mountain range in the backdrop. All of this, along with a cool ocean breeze provides the perfect setting for relaxation.
Ghirardelli Square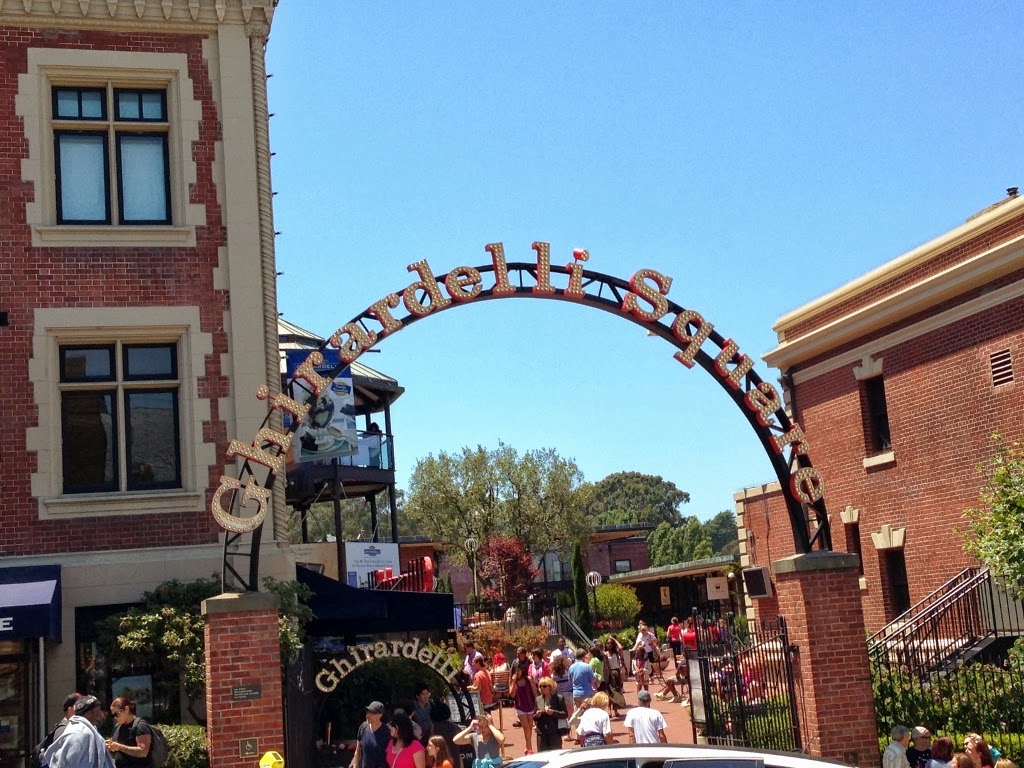 Situated just off Fisherman's Wharf, the home of Ghirardelli is a perfect spot to go and enjoy something to meet your sweet tooth! There are various options available and of course its personal preference but I would recommend the Ghirardelli Caramel Sundae (check out one of your flyers that you are bound to pick up along the way because there will likely be a $1 off coupon to save some cash!) which was delicious. Our justification for sampling the caramel sundae was the amount of walking up and down those San Fran hills would certainly help burn off the calories.
Pier 39 Street Performers and July 4th Fireworks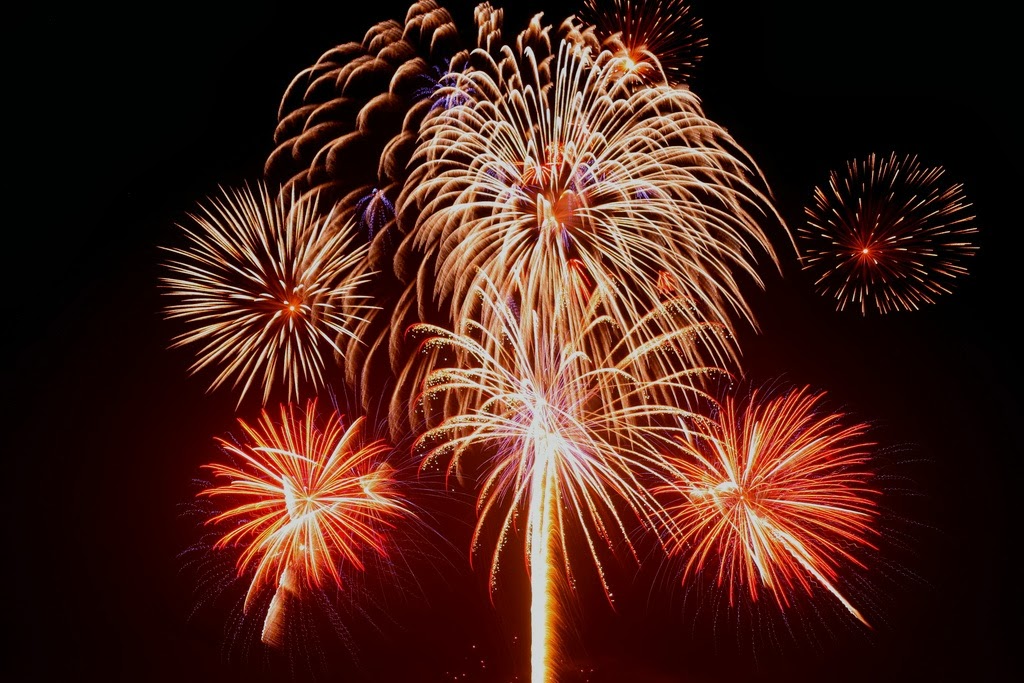 Every day there are performances on Pier 39 to keep tourists and locals entertained. Whether it is a local band playing some classic hits, or a magician keeping everyone on their toes, there is someone available to keep you interested.
Our trip was over the July 4th weekend so of course on the evening of July 4th, we were treated to a spectacular firework display over the San Francisco Bay. We stood on top of the bridge by the Wharf and watched among thousands of other onlookers as the impressive display continued for around 30-45 minutes.
We spent almost two full days experiencing the Wharf and Pier 39 and we could easily have spent much longer in this area! You will notice that this is the hub of San Francisco and where all the locals and tourists hang out. There is a lot of hustle and bustle going on in this part of the Bay, but at the same time it can be very relaxing!
What are your experiences of Fisherman's Wharf and Pier 39?
What is your favorite restaurant on Pier 39 or nearby?