During our recent weekend trip to Minneapolis, we opted to stay at the Hyatt Place Minneapolis/Eden Prairie hotel. We have stayed at several Hyatt Place's previously, so had a good idea of what to expect from this hotel chain.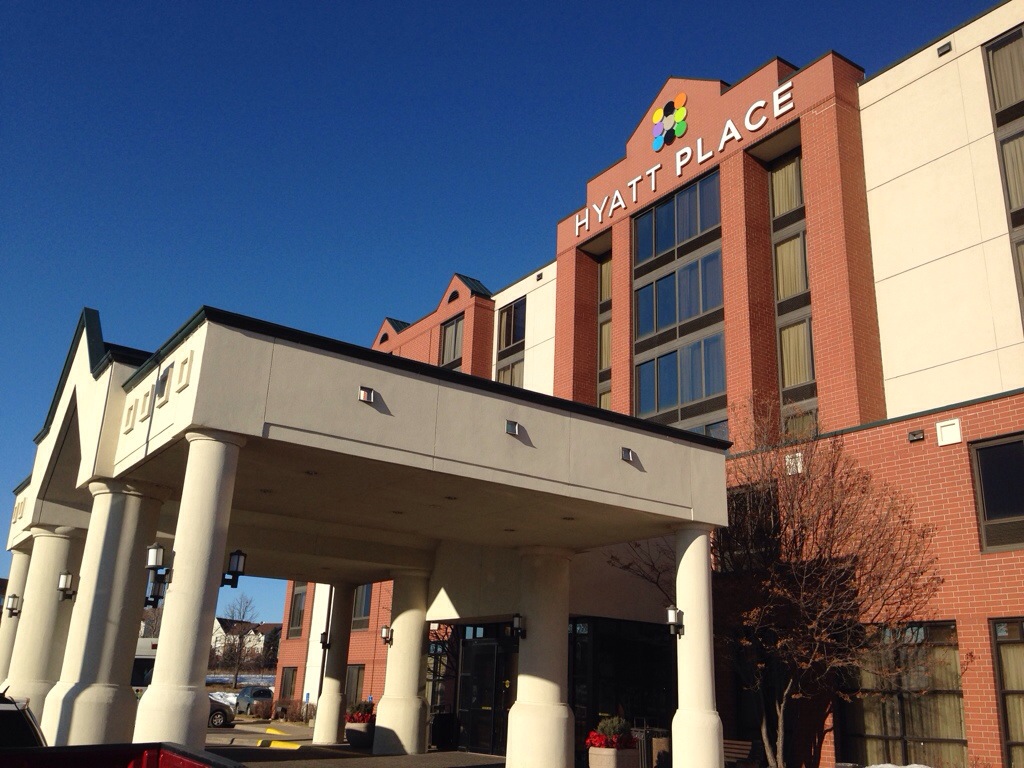 Location
Located in close proximity to the interstate, this hotel is perfect if you rent a vehicle and want to explore the Minneapolis and St. Paul region. However, given it's apparent distance from downtown Minneapolis and also the Minneapolis/St. Paul International Airport, you would be well advised to consider if this Hyatt Place will meet your needs or not.
Room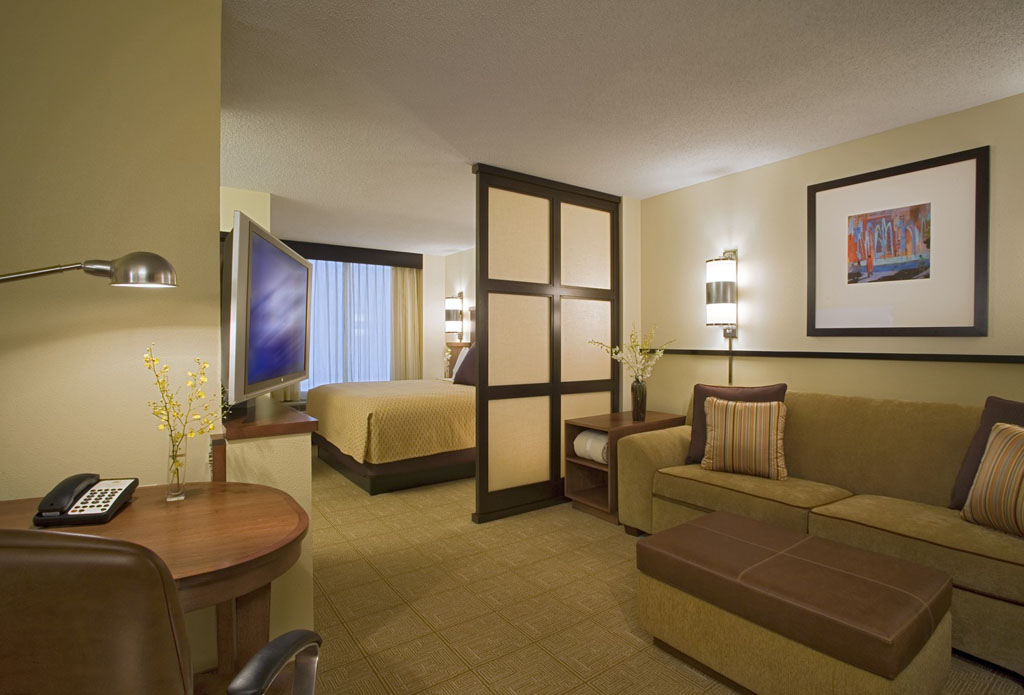 One of the primary benefits of staying at a Hyatt Place is that all of the rooms are suites, so you are presented with a good sized accommodation with living quarters separated from the sleeping arrangements. Our room offered a good size living room with a small kitchenette and small study area whilst past the partitioned wall was a king sized bed, vanity and bathroom containing a walk-in shower. We had no complaints at all with the room quality and everything was very well manicured and clearly well maintained.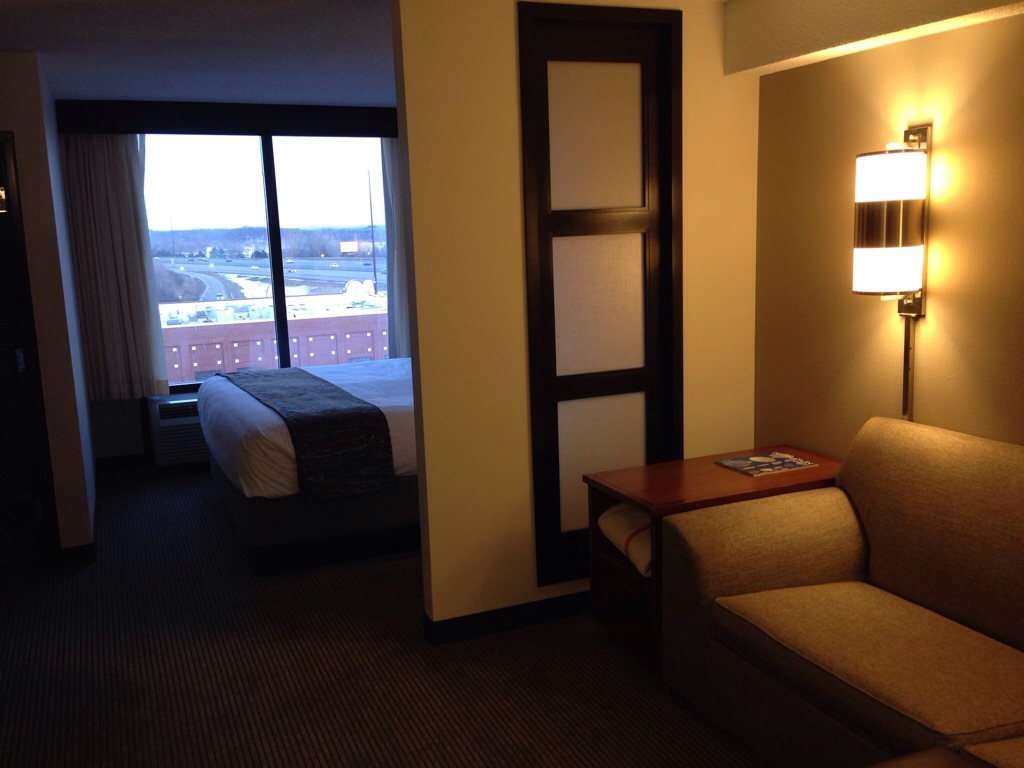 Amenities
In-Room
Free Wi-Fi – Obviously a key aspect of any in-room service at a hotel. Although we didn't use the internet very much, the connection was smooth and provided good speed which is honestly all you can ask for.
42″ TV – A good sized TV along with a variety of cable channels available. I know that a TV is not necessarily a primary amenity within a hotel room, but it's always nice to have one available especially with such a vast range of channels at your disposal.
Hotel
Free Parking – Excellent parking facilities outside the hotel. We were fortunate to find a spot directly in front of the hotel lobby area but even without this there are plenty of excellent parking options available within short walking distance of the hotel entrance.
Swimming Pool
Fitness Center – 24 hour access available
Dining
The Hyatt Place offers an excellent, complimentary breakfast with a wide range of cuisine options available. If you would like a hot breakfast, eggs, sausage and toast and readily available whilst if you prefer a lighter option, fruit, bagels and cereal are on offer.
In addition to the complimentary options, there is a selection of specialty Starbucks options available from the bar which also offers late night beverages and a 24/7 dining menu.
Summary and Details
Our experience at the Hyatt Place Minneapolis/Eden Prairie hotel was nothing but positive! I know we are doing hotel reviews in the hope of providing constructive criticism but we honestly found nothing to report with a negative connotation. Everything from the moment we checked in to us leaving the hotel Sunday morning was smooth, efficient and a pleasurable experience. I can only hope that every other hotel that we stay at in the future follows suit. I think the best aspect of this hotel is the price. For $75 you would generally expect a mid-range hotel chain, but the reality is the Hyatt Place have a really competitive price point which gives them an advantage over their rivals because the look and feel of the hotel has a more 'luxury' appeal to it!
Dates: Saturday, March 15, 2014 – Sunday, March 16, 2014 (1 Night)
Price: $75 per night