When we started traveling I carried my luggage and my handbag, but I quickly figured out that it was hard for me to fit my Macbook, Camera and other personal items all in one bag. I discovered the Kelty (Women's Lorraine) Backpack and immediately knew I had found something that would fit my needs!
At first I was a little apprehensive but I grew fond of the idea of toting my backpack everywhere rather than struggling with either my handbag or camera bag. With just enough compartments and the fact that this easily stows under the seat on the plane, this backpack is a great fit for me. The vendor carries a variety of different styles, both in terms of size and color schemes to meet any of your needs. I am confident that any of the Kelty backpacks will suit you and would strongly urge you to consider this brand when searching for a new travel companion.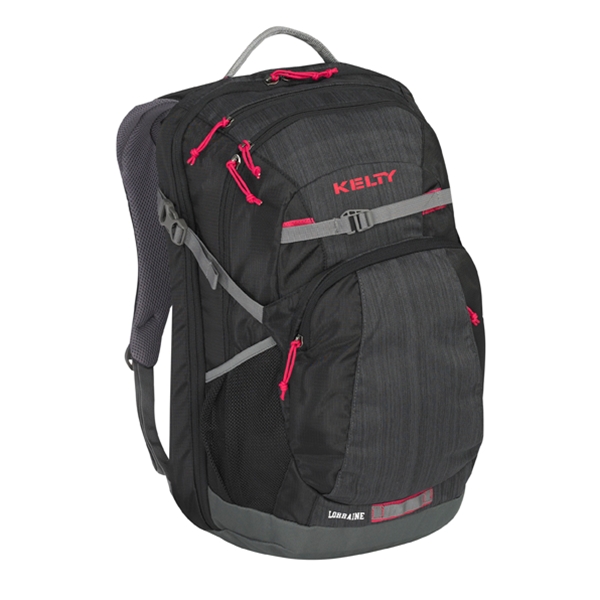 This backpack provides sufficient interior space for a weekend getaway or even longer trip. It allows travelers to stylishly blend into any environment and I am adamant that this backpack will soon become your favorite travel companion.
Complete with a TSA-ready laptop/tablet sleeve helps you quickly pass through airport security, there is also a handy exterior pocket that allows you to store an extra jacket or bike helmet that are readily available rather than having to dig through all those deep backpack pockets that you normally associate with them! It is made from a very durable polyester blend that makes this backpack the ultimate travel accessory for anyone planning on purchasing one in the near future .
The Pros
TSA-approved laptop sleeve
Fleece-lined media pocket
Organizer panel
Side Compression Straps
Dual water bottle pockets
Helmet carry
Extremely lightweight
The Cons
There is nothing wrong with this product
Conclusion
Whenever you are looking for a backpack of any sort several things come to mind: Price, Durability, and Functionality. This company is dedicated to travel needs and stands by the product. At first glance the bag may not be fashionable for some however the purpose that it serves is to create a lightweight bag that travelers can carry all of the essentials plus more easily and this backpack meets all of my needs and I hope you will give them a try. For the full range of Kelty products, check out their website here.
*In no way was I compensated for this review, this is solely my personal opinion/experience*