We would like to give a special welcome today to our friends FW North and Elle from the wonderfully named Lunaguava who have kindly given their time to speak with us and help us learn a little more about their travel thoughts and website.
Please feel free to comment, ask questions and connect with FW and Elle using their various social media fronts listed below.
We would like to give a special THANK YOU to FW and Elle for taking time to interview with us!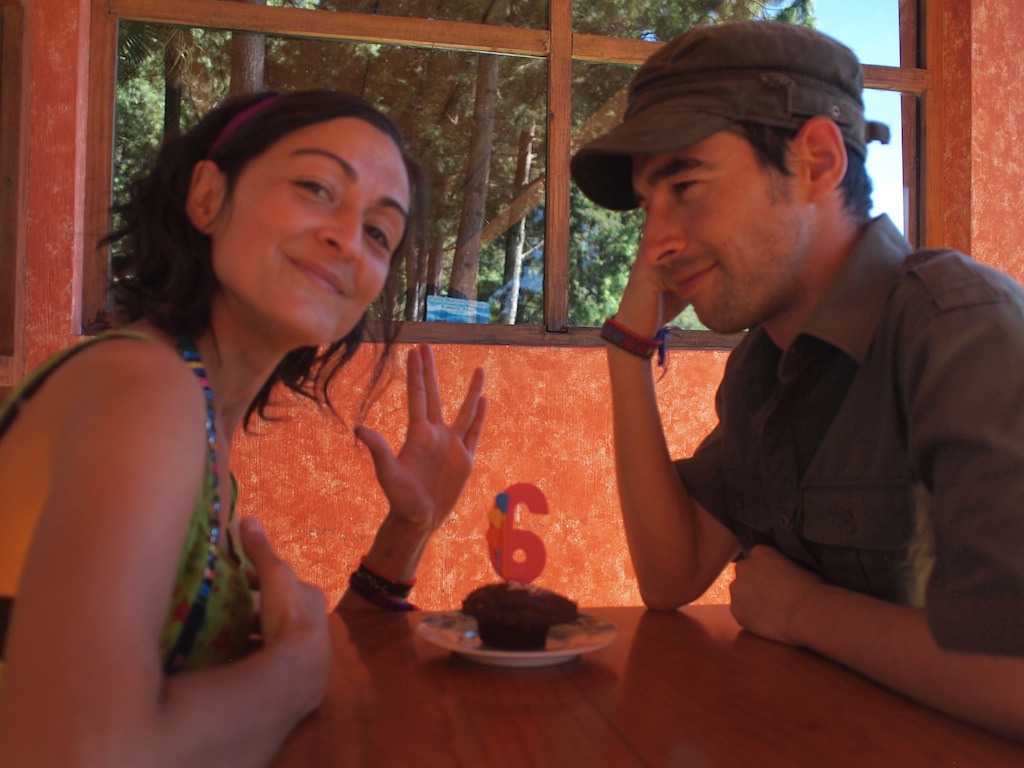 Name: FW North and Elle
Website: Lunaguava
Social Media: 
What is your favorite aspect of traveling and if you are a travel blogger, why did you decide to create your website? 
We travel to unravel stories, our own and the ones we encounter along the way, and therefore it made sense to create a travel website. We started working on Lunaguava shortly before we left Amsterdam, our home of many years. It began as a repository of previous holiday trips, so we could share some of our adventures throughout our extraordinary world, and has now developed into a somewhat deranged concoction detailing our lives on the road and every other random thing crossing our minds.
How many continents have you visited? 
Four
How many countries have you visited? 
30+
What is your favorite destination in the world and why? 
We've been asked this question a lot, mainly by friends who never knew in which country we were in at any given moment. After many vague and meandering answers, where Cambodia, Sri Lanka, Iceland and Tanzania kept popping up, we've finally agreed on Japan. We visited the sunrise island in January 2009, and its lingering mystery and charm has never left our minds. As the years go by, the more our love for it grows. We're not even sure why it had such a profound impact on us (although it could have been the amazing food, the beautiful landscape, the fascinating culture, the ease we felt when meandering anywhere), but it has stuck like a nail to the head. We can't wait to go back, but are also a bit scared of it – could it have all been a wonderful dream? One day we hope to find out.
If money/time was no object and you could visit anywhere in the world, where would you travel to and why? 
Antarctica is now becoming less of an unfathomable destination, but it's still top of our list. To us, growing up in southern European small towns, the frozen continent has always had a particular allure – a primordial land, indomitable to humans and yet somehow inviting, like a glacial siren calling us home.
Which of the following gadgets do you take on your travels? 
Laptop, Tablet(iPad,Kindle etc.) and Camera
What is your preferred method of transport? 
Bicycle
Complete the following, "Everywhere I go, I visit…." 
Local markets, small museums and every other place we feel could give us an insight into a specific culture.
Here is your chance to sell yourself and your website! Tell us some more information about yourself, what your travel philosophies & future plans are and anything else that people may find interesting to read about… 
We were both born in southern Europe but have been traveling through our extraordinary world together since 2009, and have finally embraced long-term travel in May 2013. We started Lunaguava in order to share our encounters across the continents and hopefully provide useful information to anyone interested in seeing foreign lands and knowing more about the diverse cultures populating our common cradle. We've also appropriated Caye Caulker's motto of "Go Slow", and are finding it suitable to our ceaseless curiosity about the places we visit and the people calling it home. Our search for what lies beneath the tourist surface has led us to the Americas, where we are currently making our way to Tierra del Fuego and whatever lies beyond the end of the world.