We have received such wonderful feedback to our new feature on interviews and we are delighted today to provide another great interviewee, Nita Gulati from Spilling The Beans
Please feel free to comment, ask questions and connect with Nita using her various social media fronts listed below.
We would like to give a special THANK YOU to Nita for taking time to interview with us!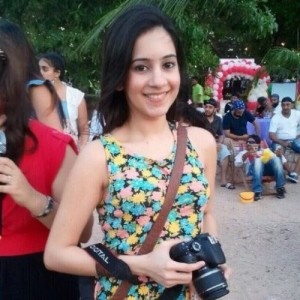 Name: Nita Gulati
Hometown: Pattaya, Thailand
Website: Spilling The Beans

Social Media: 
What is your favorite aspect of traveling and if you are a travel blogger, why did you decide to create your website? 
What I love about travel is the way it changes you – makes you happier, kinder, more alert, inspired, grateful and also respectful and tolerant of differences in cultures or lifestyles.
I've always been fascinated with travel and discovering new places, plus I have a passion for writing so I decided to create a blog where I can share my stories, photos and experiences, and I try to add a little humor to everything too!
How many continents have you visited?
Four
How many countries have you visited?
21-30
What is your favorite destination in the world and why? 
Wow, tough one but I'm going with Cappadocia, Turkey. I was there last December and it was a winter wonderland; snow everywhere and just breathtaking. Plus the hot air balloon ride during sunrise was incredible and unforgettable.
Apart from that, gotta say my home country, Thailand is pretty awesome too! Good weather, great people and gorgeous beaches.
If money/time was no object and you could visit anywhere in the world, where would you travel to and why? 
I think I can handle an overwater bungalow in Bora Bora. Because.. C'mon, Bora Bora!! That is the destination and the reason.
Which of the following gadgets do you take on your travels? 
iPhone – camera, phone and everything in one!
What is your preferred method of transport? 
Walk
Complete the following, "Everywhere I go, I visit…." 
Everywhere I go, I visit their scenic spots. Always love a good view!
Here is your chance to sell yourself and your website! Tell us some more information about yourself, what your travel philosophies & future plans are and anything else that people may find interesting to read about… 
I blog about food and travel. I believe the journey is important but even more is who you're sharing it with. And you can love any destination if you have the right attitude and an open mind. I always want to visit more places so I can learn more, see more and eat more.