Our interview feature is proving to be a great way to meet new travelers and today we are delighted to introduce Susie and Jan from the wonderfully named site, Dabble in Travel.
Please feel free to comment, ask questions and connect with Susie and Jan using their various social media fronts listed below.
We would like to give a special THANK YOU to the folks from Dabble in Travel for taking time to interview with us!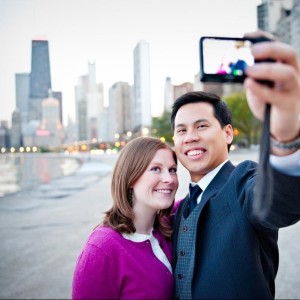 Name: Susie and Jan
Hometown: Cleveland, OH (Susie) & New Jersey (Jan), currently living in Chicago, IL, but leaving on our Round the World trip at the end of August!
Website: Dabble in Travel
Social Media: 
What is your favorite aspect of traveling and if you are a travel blogger, why did you decide to create your website? 
Our favorite aspect of traveling is learning about other cultures, their traditions, and way of life. We decided to start our website to keep in touch with friends and families while on the road. We want to share our experiences, good and bad, along with tips and tricks we discover. We hope to entertain, inform, and most importantly inspire readers to travel – whether that's to the next town over, a Round the World trip, or somewhere in the vast spectrum in between.
How many continents have you visited?
Six
How many countries have you visited?
30+
What is your favorite destination in the world and why? 
Tough to pick an overall winner, but here are a few favorites by category:
Nature – South Island of New Zealand…you go from rolling green hills, to fjords and glaciers, to beaches and sprawling vineyards all in one island!
Food & History – Italy…no need to explain this one. Susie worked in Rome for 5 months so it will always have a special place in her heart!
Wine – South Africa…we absolutely loved the wine tasting experience there. Everything was sit-down, full service with lots of attention and the wine was SUCH a steal to boot! Plus, our day of wine tasting ended in a proposal, so you can't beat that!
If money/time was no object and you could visit anywhere in the world, where would you travel to and why? 
Antarctica is at the top of our list, but it's very expensive to travel to. We seriously debated going there on our honeymoon to somehow justify the cost, but the timing was no good and we opted for using our well-earned points and miles to fund our honeymoon to Thailand and Tokyo instead. It was the smarter financial decision, but Jan really wanted bragging rights of going to Antarctica on our honeymoon!
Which of the following gadgets do you take on your travels? 
Camera, Phone, Tablet(iPad,Kindle etc.) and Laptop
What is your preferred method of transport? 
Walk
Complete the following, "Everywhere I go, I visit…." 
The local market or grocery store. We could spend hours looking at and trying all the food!
Here is your chance to sell yourself and your website! Tell us some more information about yourself, what your travel philosophies & future plans are and anything else that people may find interesting to read about… 
Dabbleintravel.com will follow us along our Round the World trip we're embarking on at the end of August. We're heading to Asia for about 4 months, coming home to the States for the holidays, then making our way through Central and South America. If we have money left over after that, we'll continue our journey in Europe! We enjoy learning about new cultures and languages, trying new foods, taking photos, and sharing what we pick up along the way!