Keyboard Covers are quickly making an impact on the computing world. With many different designs and customization options out there it allows for everyone to have that unique personalization on your Macbook. For me the Keyboard Cover is more about protection, making sure the keyboard is free from dirt and grime. I do have a Union Jack design which allows me to look stylish and have peace of mind.
The variety of designs range from the stylish aforementioned to the more user-friendly keyboard shortcuts which can prove to be very useful, especially if you are a newbie to the Mac world. Switching over from an avid Windows user to a Mac user can be a tricky transition, so having a handy keyboard cover that highlights those all important 'Copy and Paste' functions is very beneficial.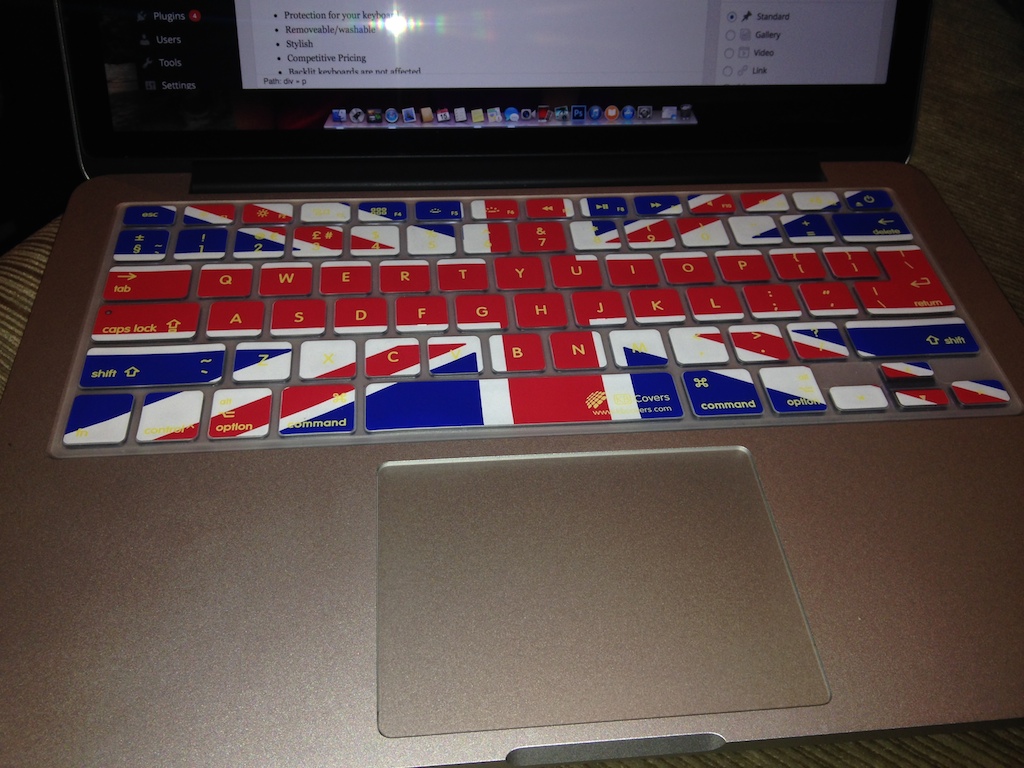 There are several companies that makes different types of keyboard covers which allows them to range in pricing. I saw one on Amazon for $2.00. I paid $9.99 for my keyboard cover, which I still didn't consider to be too bad, I personally just preferred this design better.
The Pros
Protection for your keyboard
Removeable/washable
Stylish
Competitive Pricing
Backlit keyboards are not affected
One size fits most Macbook keyboard
The Cons
Sometimes difficult to see some of the keys depending on design
Can feel different (depending on the person)
Conclusion
This is a great way to show off personal style and to also be protecting your computer at the same time. With many different companies making this product it doesn't matter which one you buy from because you can shop around to find great deals that won't break the bank! If you have been considering this product visit Keyboard Covers for more information about this product.
*In no way was I compensated for this review, this is solely my personal opinion/experience*