During my recent visit to the Los Angeles, CA area for a work conference, I was fortunate enough to get tickets to the LA Lakers vs Houston Rockets game at Staples Center in Downtown LA.
This was my first time to LA, apart from going through LAX on a connecting flight once before, so I was excited to head to see the Lakers play despite them probably having one of their worst seasons in their history. Going to the game with a colleague who is an avid Rockets fan was of course going to be a challenge but that's part of all the banter right!
Getting to the Staples Center
The conference was in Anaheim which is about 35 miles from the arena so the first thing worth noting is that trying to get to an evening game with tip-off at 7:30PM (Pacific Time) is a little tricky trying to deal with LA traffic. Public transportation in the LA metropolis for the most part is NOT a strong point so we made the decision early in the week to rent a car. Kudos to Budget Rental Cars because we picked up a car for 3 days for $62.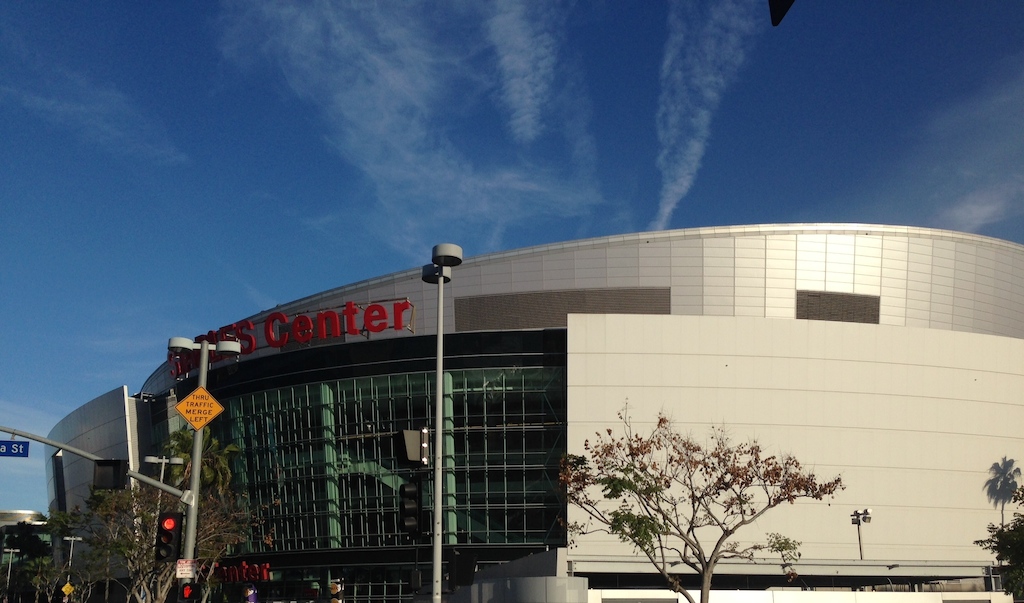 The drive from Anaheim to Downtown LA took just over a hour which was pretty reasonable given that traffic was frequently just crawling along across the 5 lanes of freeway. Once we arrived in the vicinity of the arena, the next challenge was finding a parking spot but I will say that this is one of the positives of the downtown area because there are plenty of options available. Please be aware that you will likely spend in the region of $15-25 but we found a secure parking garage on LA Live Way just a few minutes walk from the arena.
Pre-Game Experience
We walked around the arena to get a feel of our surroundings and given that we hadn't eaten we decided to find a place to eat. There are various options available in the nearby Nokia Plaza and it really does depend on your preference. We opted for the Yard House which is a relatively upscale restaurant but predominantly is famous for having well over 120 draft beers and ales. The wait was relatively short and the atmosphere was great with a host of Lakers and Rockets fans mingling here having a beer and food prior to tip-off.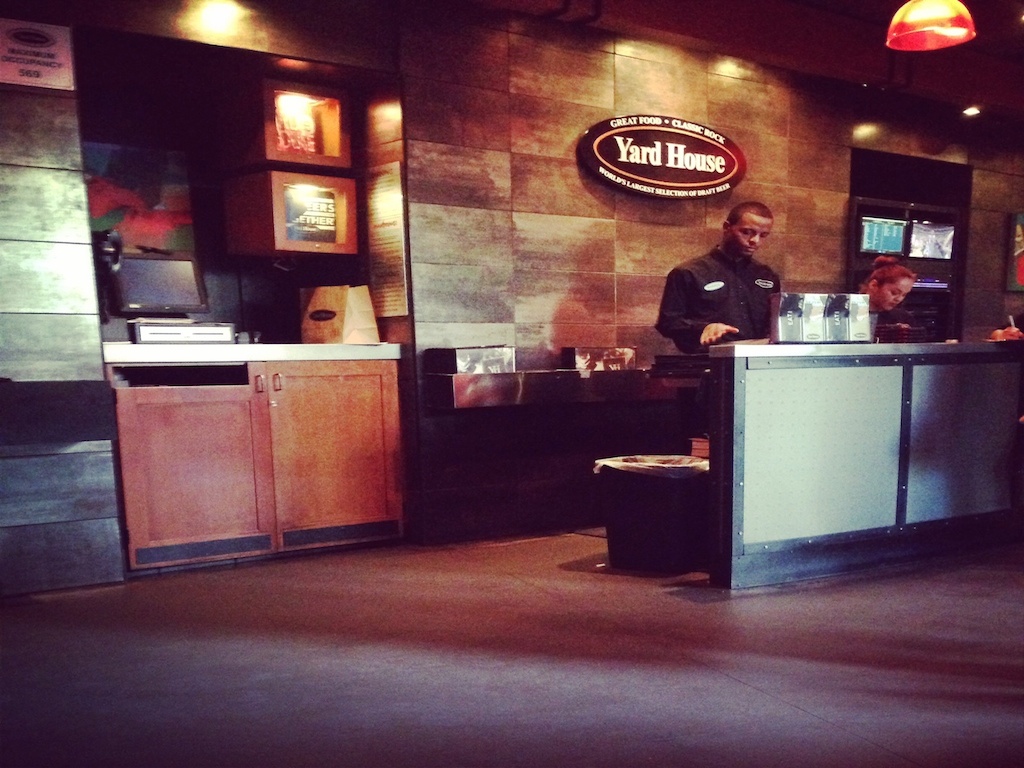 If you don't mind spending $20-30 for dinner, then I would highly recommend the Yard House. The Pepper Crusted Filet was amazing just in case you need a recommendation here.
Lakers vs Rockets Game
Our seats inside the Staples Center were really good, especially given that we only paid $50 dollars each for them. We were seated in Section PR1 which is the 'Premium Seating' section. The view was good if not spectacular but for that price you can't complain! The game for the most part was entertaining and despite the Rockets pulling out to an early lead, the Lakers managed to keep in touch by half time and only trailed by 5.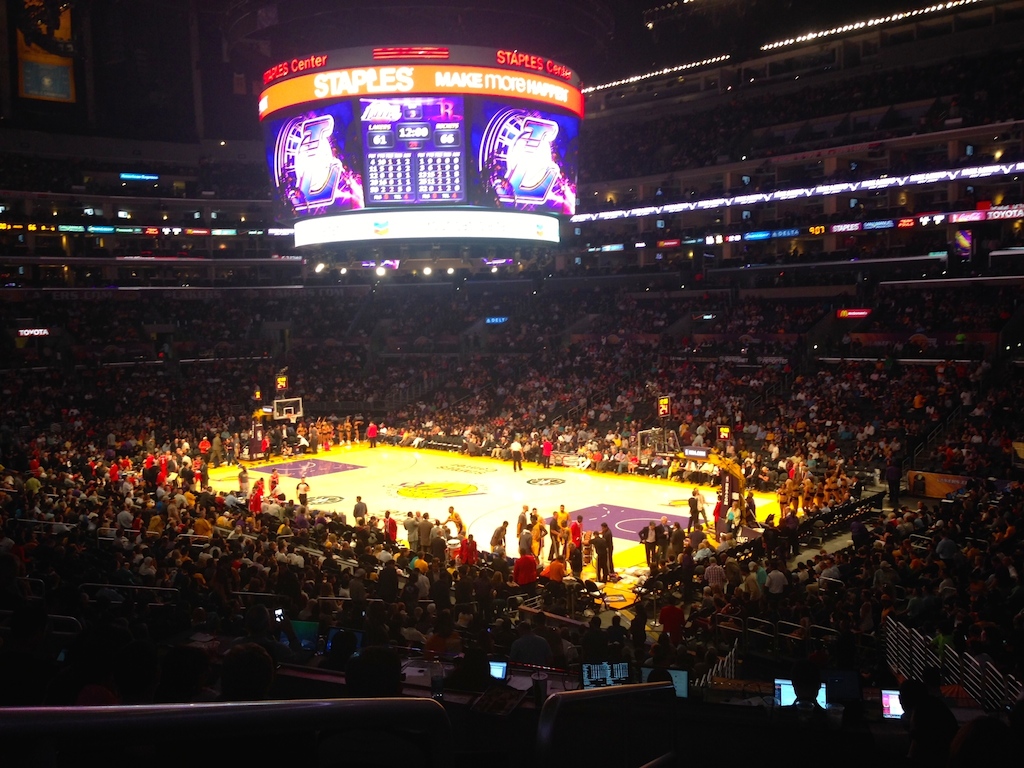 However, the second half was much more disappointing if you are a Lakers fan because the Rockets led by James Harden and an inspired display from Terrence Jones ran away to a 145-130 victory which in reality could have been a much wider margin had it not been for the Rockets pulling their starters in the final quarter.
One memorable moment for the avid Lakers fans was seeing Steve Nash move into 3rd spot in the all-time career assists list with 10,335 to his name. It really was a honor to be in the Staples Center to see the rapturous and much-deserved applause given to Nash by everyone present.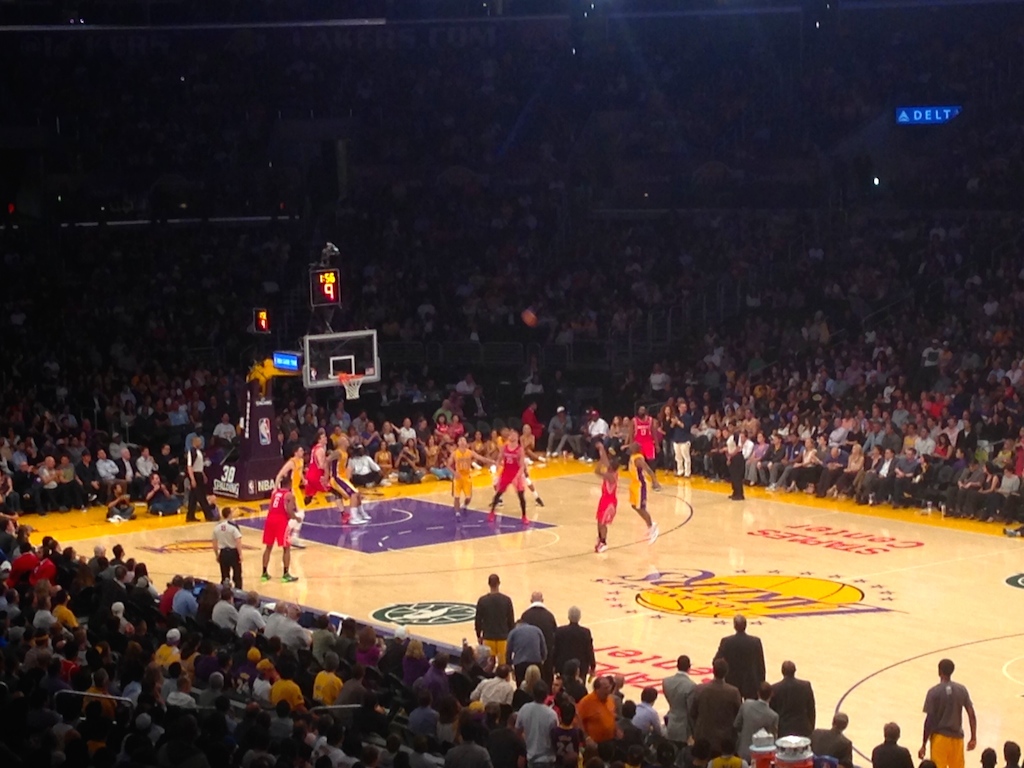 Summary
If you are ever going to visit a NBA game, there are probably not many other teams you would choose first ahead of the Los Angeles Lakers. Added to this the opportunity to see the Lakers at their home arena, the Staples Center, it was a no brainer for me and I really enjoyed my experience there. Sure, the final score wasn't the desired outcome but it was a memorable game for many reasons, none more so that seeing the legend Steve Nash make history in moving into third spot on the all-time assists list.
Ticket Cost – $53
Parking Cost – $15
Dinner Cost – $30
Total Cost – $98 (of course, you can do this much cheaper without dinner or cheaper tickets)