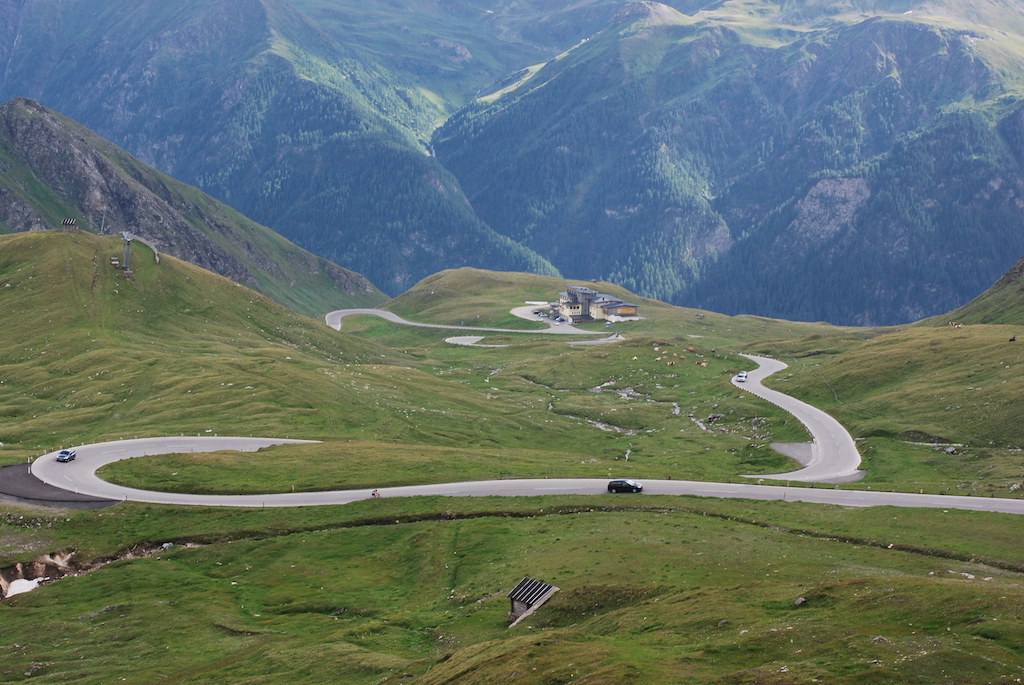 Location: Grossglockner Alpine Road, Austria
Author: Samiya Selim @ The Selim Family RAASTA
Description: We did the Grossglockner Alpine Road drive during our 3 week road trip through 6 countries in Europe this summer.
The drive includes 48 kilometres of high alpine road with 36 (crazy) bends, and an altitude ascent to 2,504 metres!
The road takes you to the heart of the Hohe Tauern National Park, which has some amazing hiking trails.
From the top to the bottom, you cross all zones of vegetation, ranging from corn fields to perpetual ice! A paradise for fast car lovers and motorcyclists, the drive is aptly named "The Grossglockner – Bikers Heaven"
At its highest point is Glockner, standing at 3,798m -the highest mountain in Austria and among the highest peaks in the Alps.
Although we didn't get to do even a third of the activities possible there, the drive itself along with the stunning panaromic views, seeing the waterfalls and glaciers, and playing in the snow was more than enjoyable enough for us passing through to get to our destination!
For more of our travel pictures and stories do visit The Selim Family RAASTA at their following social media networks!
Website: The Selim Family RAASTA
Facebook: https://www.facebook.com/selimsraasta
Twitter: https://twitter.com/raasta2014
Instagram: http://instagram.com/raasta2014
Pinterest: http://www.pinterest.com/samiyaselim/