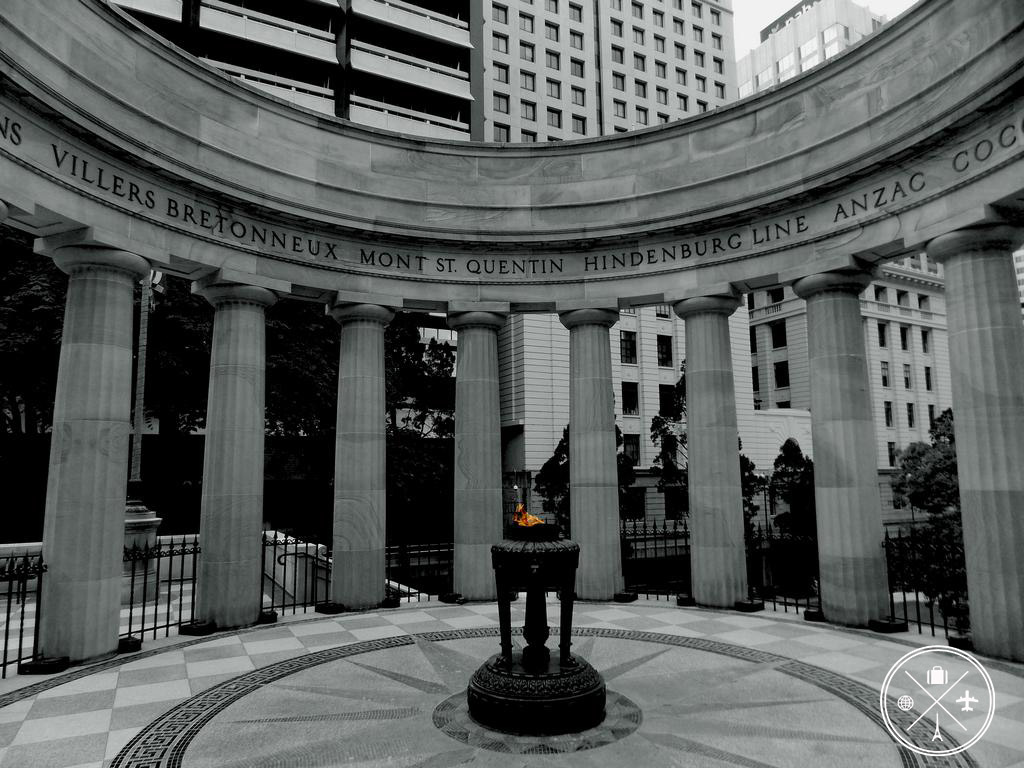 Location:  The Shrine of Remembrance is located in the heart of Anzac Square, Brisbane Australia! 
Author: Chris & Heather Boothman (A Brit & A Southerner)
In December 2012, we headed on a 'late' honeymoon to Australia and after a 16 hour flight from Dallas we landed in Brisbane. Taking the train from Brisbane International Airport to the downtown area, our accommodation was the Sofitel Brisbane Central located directly in front of where this image was taken.
The Shrine of Remembrance Brisbane is the focal point of Anzac Square which is a small park that locals and tourists frequently head to as a spot for relaxation. It was unveiled in November, 1930 and is a war memorial dedicated to the Australian and New Zealand army corps.
Depicting the 'Eternal Flame' as the only color in this image really emphasizes the remembrance that takes place every year on April 25th in Australia and New Zealand (commonly known as Anzac Day!)