Despite the advance in modern technology, I still find it amazing how historic lighthouses are still used to this day to assist in maritime navigation. Of course technology has developed these iconic structures but one thing that has remained consistent is the preservation of their notorious architectural design. I am sure whenever you see a lighthouse, you pretty much know what it is!
On our recent trip to the New England states, I knew that this would be the best chance to see some of USA's most famous lighthouses. One in particular, the Portland Head Light, given it's legendary status among America's finest was the one that I most looked forward to exploring. I am sure that Portland, Maine has a lot more to offer than just the lighthouse, but given that our time there was limited this was the only attraction we were able to experience.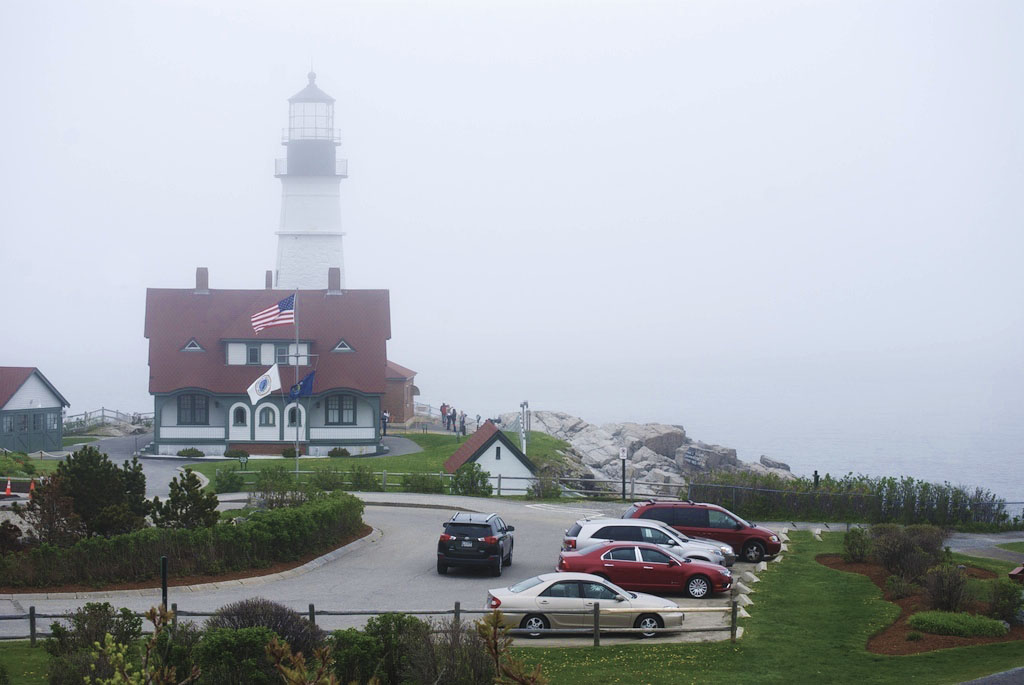 Located in Cape Elizabeth, just outside the main center of Portland, the Portland Head Light sits proudly on a head of land overlooking the Gulf of Maine and beyond into the Atlantic Ocean. Approaching the Fort Williams State Park where the lighthouse is situated, we immediately noticed the overcast conditions as the fog swept across the ocean.
The eerie yet beautiful appearance of the lighthouse was certainly an impressive sight among the rugged landscape of the surrounding cliffs. We had not been there for very long whenever the fog began to lift and the sun started to break through.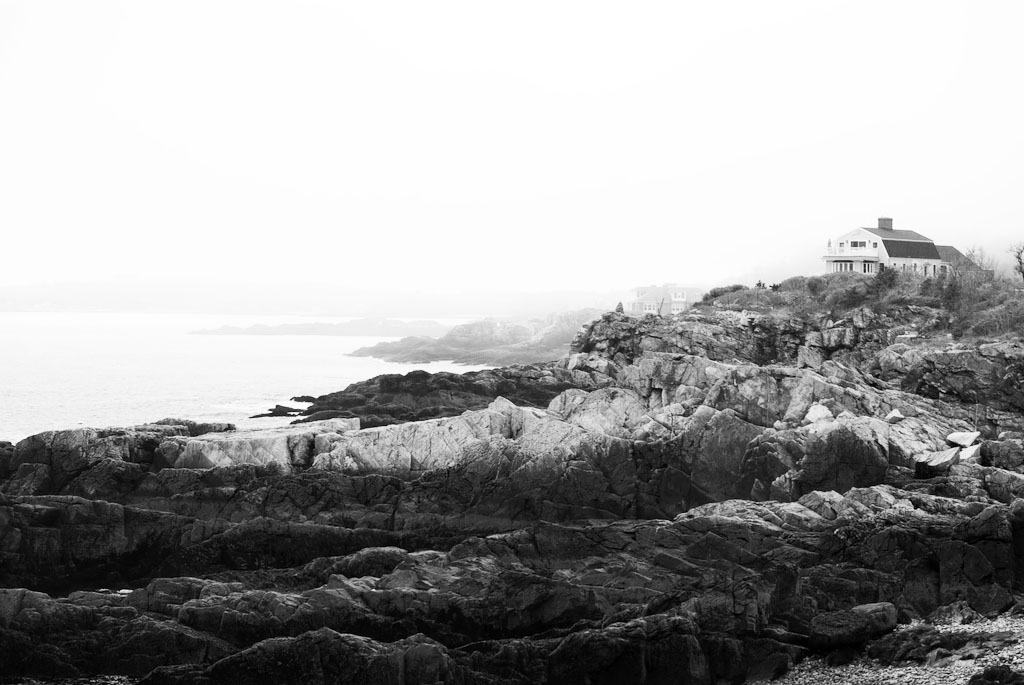 It was really cool to peer over the ocean and notice other islands appear in the distance as the fog disappeared. You can just imagine those sea fairers fighting through the fog-swept seas with their only assistance being the Portland Head Light. We were fortunate enough to hear the foghorn several times, helping those vessels navigate their way along the New England coastline.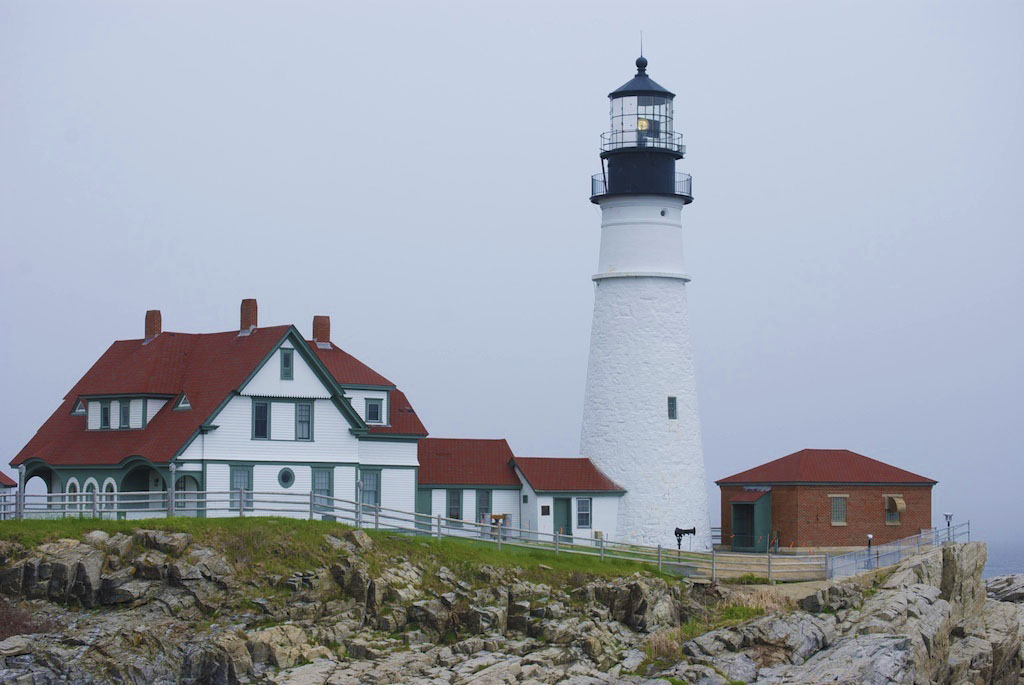 The original fog bell is located outside the lighthouse and although it is no longer in use, it still stands proudly as an iconic resemblance of the historic signals that took place over the years.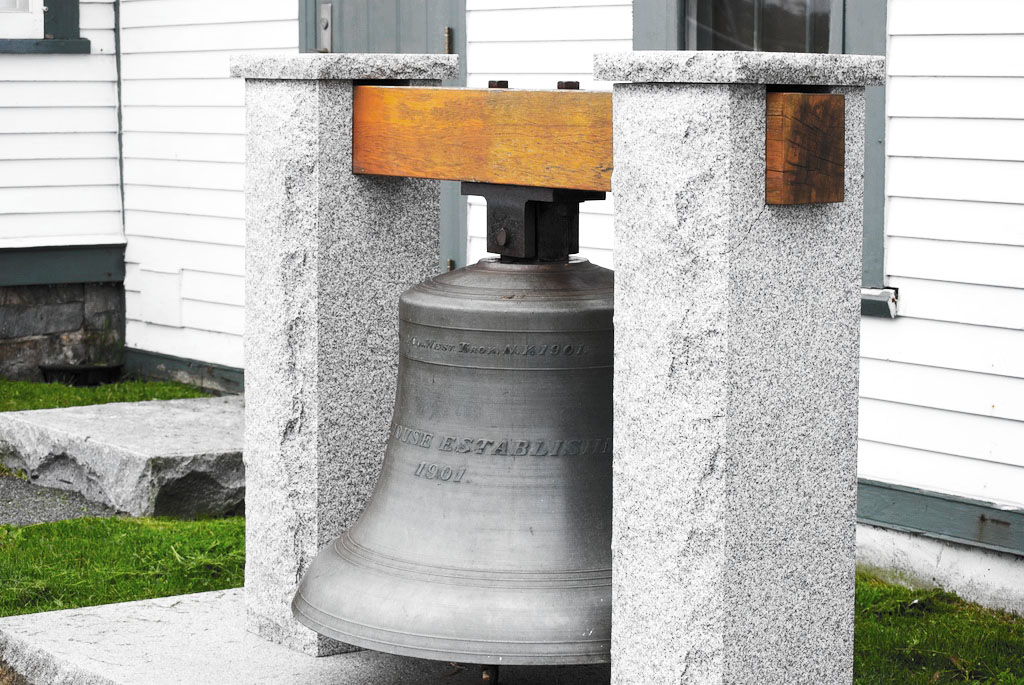 We really enjoyed our time at the Portland Head Light and would highly recommend anyone visiting this if you are in the region. The history of this lighthouse makes it one of the best to visit and definitely worth exploring on a weekend getaway to Portland!
Lighthouses are such mysterious and interesting pieces of architecture. Of course they are still a necessity in maritime navigation but even without that, their unique appearance makes them a worthwhile place to visit.
Do you enjoy visiting lighthouses or other maritime locations? Where have you experienced something similar?