If you have watched Tom Hanks performing in the JFK based "The Terminal", you will certainly understand the importance of using your imagination to pass time! We have all been in the situation of having to wait at the airport terminal either having to hang around for a connecting flight or due to weather delays etc.
So what can we do to pass what sometimes could be several hours before we can head on to our next destination? The following gives a brief insight into the top 5 pastimes that travelers tend to do whilst waiting (please comment if you have any other suggestions):
Shopping
Most airports have a variety of shops available for avid travelers to visit. Many of these stores are sometimes local to the airport in terms of the merchandise available. i.e. If you are at O'Hare airport in Chicago, you are likely to find Bears, Blackhawks and Cubs memorabilia though there are generally many other options available. Some of the larger global airports have so many shops across their various terminals that they are more like a shopping mall.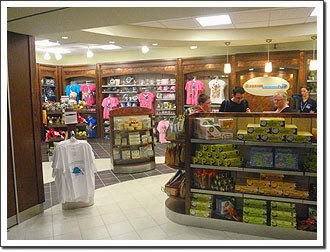 The airport terminal is the perfect location for leading designers to showcase their products especially given the thousands of tourists and business travelers that pass through 365 days of the year.
Wine and Dine
All airports have various dining options, ranging from basic deli options to more lavish three course meal dining locations. Use your time wisely to eat at the airport terminal rather than relying on the plane food which although in many cases is edible, generally leaves a lot to be desired given there are few options available (even if you travel in business class).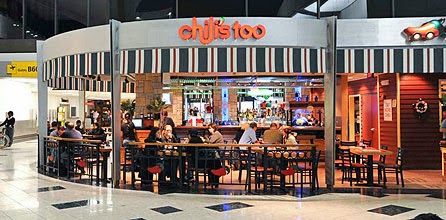 Visiting a Chilis or sports bar can be relaxing as you can pick away at an appetizer and sip on a beer whilst watching the latest sports action. Airports are more expensive and you certainly shouldn't compare prices to what you would regularly pay. Merchants know they can increase the price ceiling because travelers will pay the prices to satisfy their needs.
Research your Destination
Unless you are the perfect planner and well organized individual, you are likely to be in the same position as most travelers lacking sufficient knowledge to know exactly what you are going to do at your final destination. Use the time at the airport to research things to do, places to eat and probably most importantly, how to get around in your destination. Will you be renting a car, using public transportation or simply staying at the all-inclusive resort? All these are questions that need to be answered and preparing before you get there can certainly save you hassle when you should be relaxing and focusing on enjoying your vacation.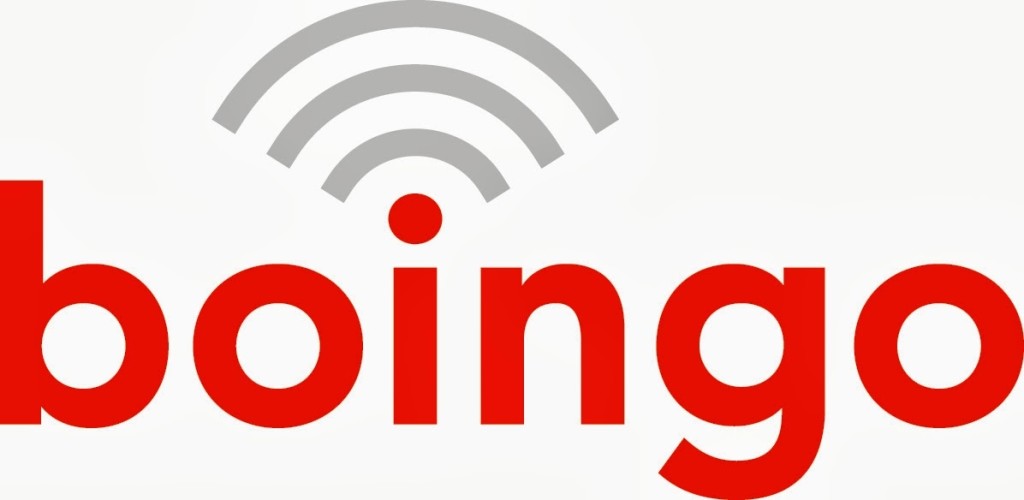 Airports are fitted with wi-fi, some you are fortunate to receive free wireless access which is just a great way to perform research while others you have to pay to use the internet service (Boingo is a good example of a wi-fi provider in the airport). One suggestion that may be useful is researching the airport before you travel and see what internet connections are available and some offer the opportunity to pre-purchase wi-fi time for cheaper than at the airport. Tracking travel blogs, researching websites and checking out the latest weather or all good ways to spend your time.
If the Internet is not your preferred medium, visit one of the airport news vendors and look at purchasing either a travel book of your destination or maybe a magazine advertising an array of locations is a better read. Whichever works best for you, use this time to plan your schedules!!
Exercise
Airports really can prove to be great places for getting some exercise before a potentially long haul flight. Not only are you gaining exercise, you can also see some interesting artifacts in airports. Sculptures, wall art and modern architecture are generally prevalent throughout leading global airports and many offer the opportunity to learn the history and heritage within the city/country you are currently based.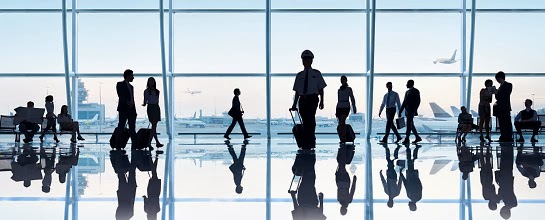 Atlanta's Hartsfield-Jackson airport is a great airport to walk several miles as there are numerous terminals connected by the underground train, at the same time offering pedestrians the option to walk parallel to the tracks. Combining shopping, exercise and expanding your knowledge of a region, walking is certainly a great way of passing some time.
Take a Nap
Some people are fortunate to be able to sleep when flying. Unfortunately I am not one of these folks and I am sure there are plenty out there who have the same feelings towards flying on a plane. I am not sure if it due to comfort or whether I am always wanting to know what is going on, where we are etc. I don't know but waiting around in the terminal is a great opportunity to take a quick cat nap!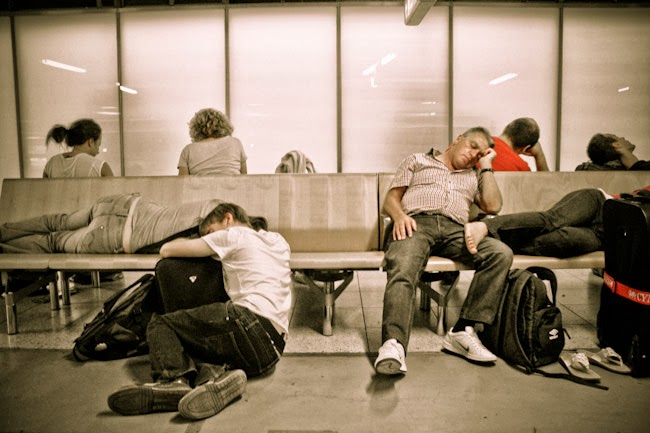 I am not suggesting you take the Hanks approach of setting up your bed in the terminal by moving chairs around, but there are generally locations in a terminal that are quieter than you can either curl up in a corner against a wall or lounge in a comfortable chair. Many airports have sleep areas where travelers can take a quick nap, so please take advantage of this if you are like me and struggle to doze off when flying at 30000 feet.