One of the great aspects of traveling is sampling different dining experiences and trying a range of cuisines that may be very diverse from what your diet generally entails. We certainly fall into this category and enjoy tasting new foods along with re-visiting some of those old, favorite restaurants that you found on previous trips.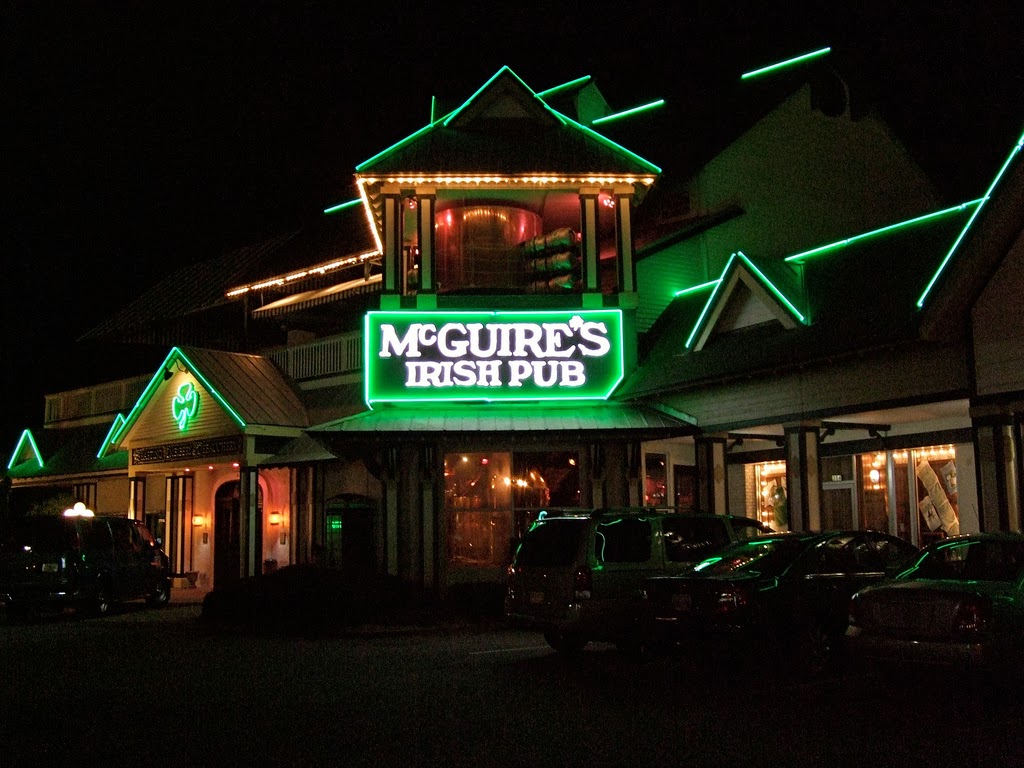 Our trip to Destin, Florida last week saw us try several different restaurants, some we had previously been acquainted with, while others were new. The first night we stayed in Destin, we decided to return to one of our favorite spots in Destin – McGuire's Irish Pub. I have to admit that both Heather and myself have a fond love of Irish cuisine so anytime we travel, one of our main tendencies is to locate somewhere that is stereotypically Irish.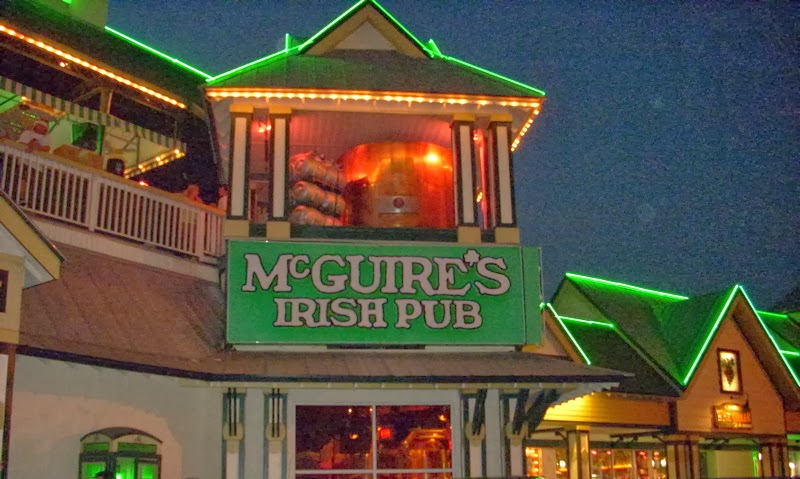 This is our third trip to Florida together and each time we have sampled the great food on offer at McGuire's Irish Pub. Is the food really stereotypical of Ireland? Well, it's pretty close and the menu certainly favors Irish cuisine though if you are a die-hard American eater you can still find something to satisfy your tastebuds.
Our top recommendation from the menu is actually a starter and is the cheapest item on the whole menu! The infamous Senate Bean Soup sets you back a mere 18 cents each (as long as you purchase an entree) but I can honestly say that this is one of the best soups I have tasted. Throw in a loaf of bread topped with delectable honey butter and this is a real treat to start your experience at McGuire's. The problem is that by the time you have finished your soup and bread, you are pretty well stuffed and probably need a break before trying one of the main dishes.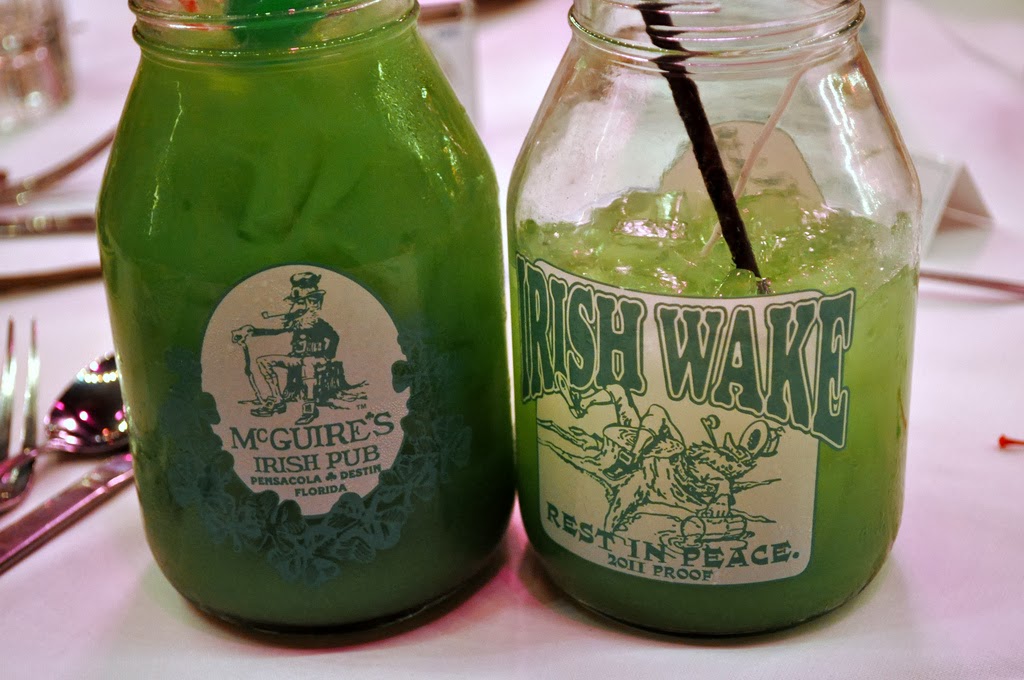 If you opt for the Irish Wake drink, you will be happy to know that you can take away a souvenir mug  which will provide great memories of your experience here.
We have tried different options each time we have visited McGuire's but this time we decided to opt for the Fish and Chips and Steak and Mushroom pie. Heather admittedly was a little disappointed by the Fish and Chips, it certainly wasn't what she anticipated but I think that's a combination of high expectations and the fact she was pretty full after our starter. The Steak and Mushroom pie was very good despite being a little over-facing with the amount of puff-pastry used for the crust. Either way, both of these are good choices along with a variety of other options.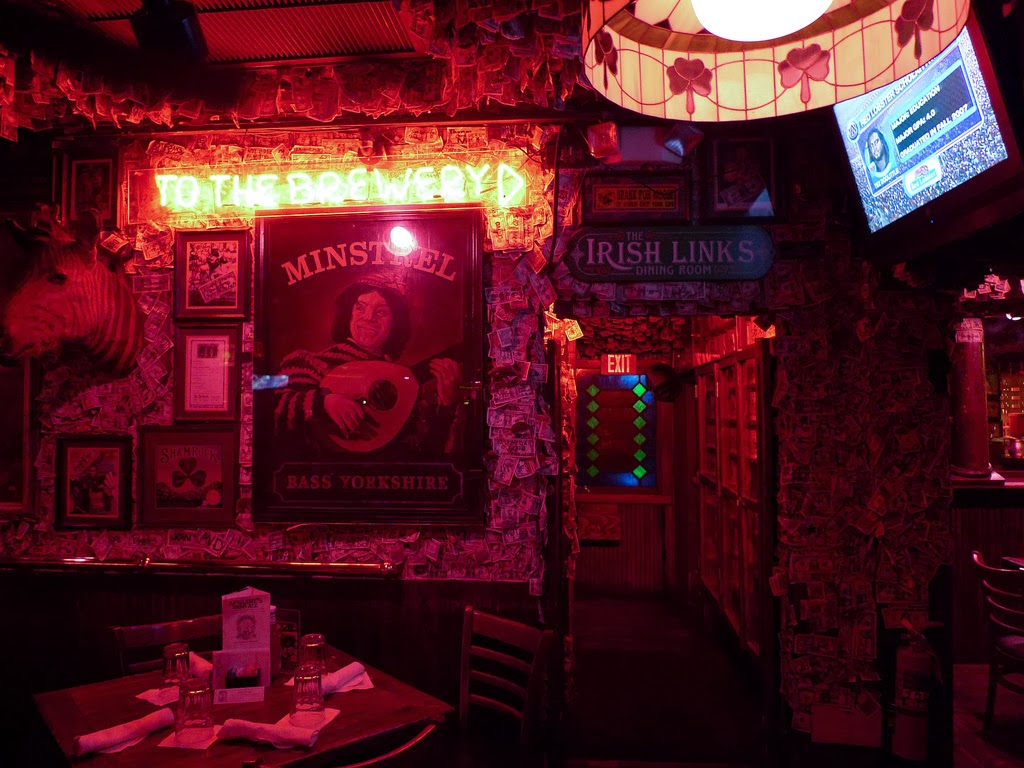 Aside from the food in McGuire's the atmosphere is really cool. The pub style setting is of course appealing to myself but I like how they have allowed everyone to be a part of the infrastructure by pinning dollar bills signed by guests around every part of the inside. There literally has to be millions of dollars scattered around the interior but it makes for a cool looking pub. We were also treated to a local bagpipe performance which earned a well-deserved rapturous applause from guests.
Leaving McGuire's you have to visit the souvenir shop that has a range of products available from T-Shirts to local wines and other liquor.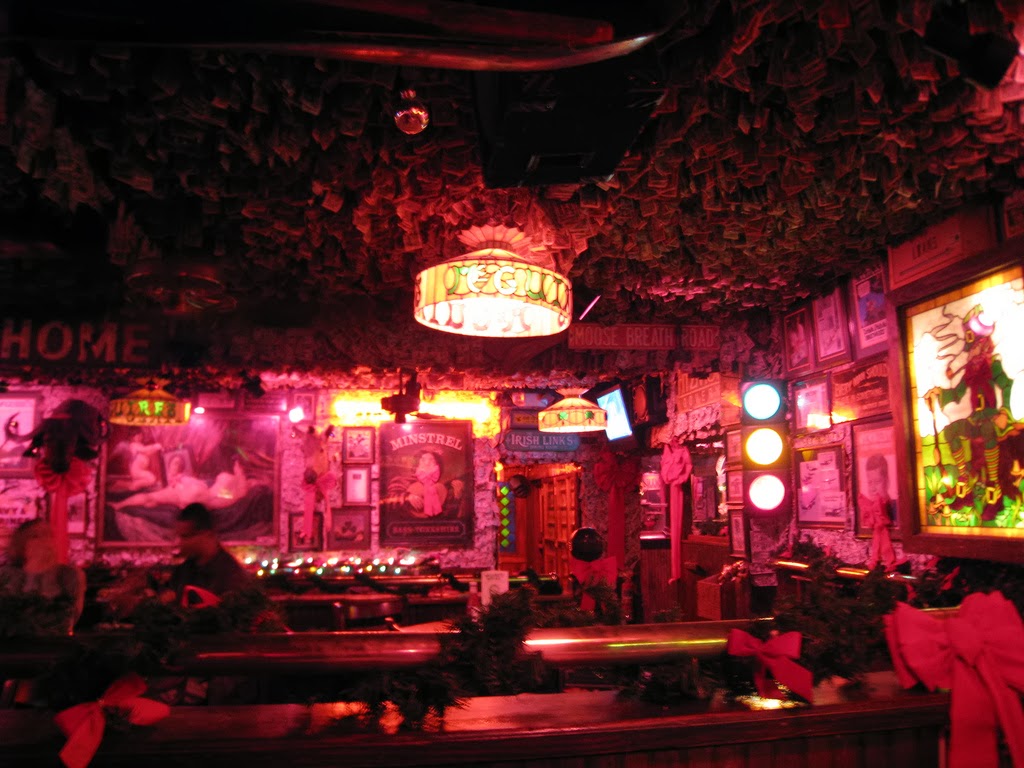 If you have never sampled Irish food, you don't know what you are missing! Traveling to Destin, Florida may not be at the top of your 'must-see' places but if you are ever in this part of Florida you would be well advised to pay McGuire's a visit and sample their excellent food and dining experience.
What are your favorite Irish restaurants in USA?