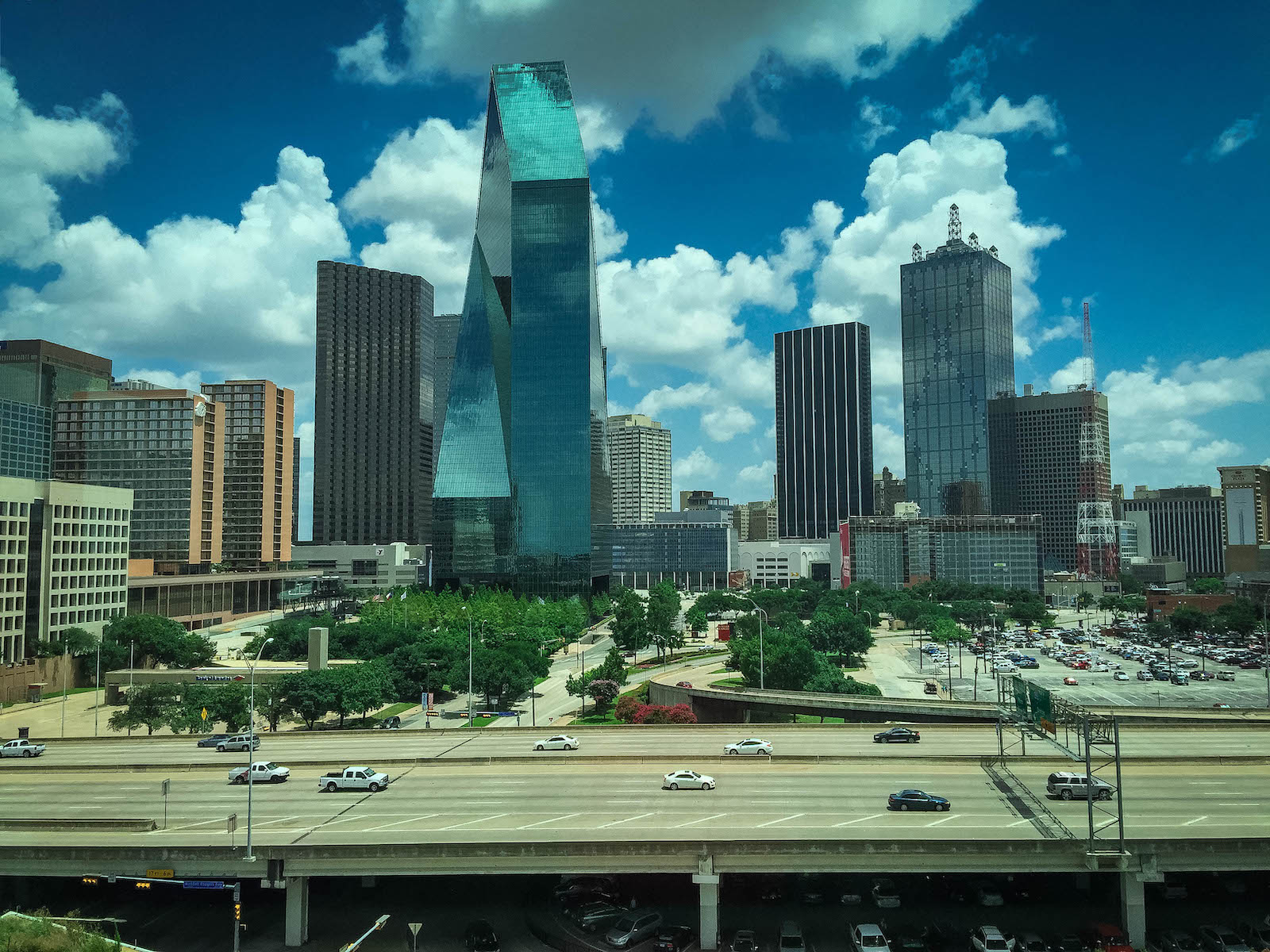 If you are looking to experience an epic weekend getaway somewhere in the United States, we would argue that the Lone Star state of Texas offers some of the best opportunities to enjoy an action-packed 48 hours. If you are ready to experience the best weekend getaways in Texas, you have to come to the right place, as we have been fortunate to explore many of the iconic locations throughout the second largest US state.
Whether you are intrigued by the thought of learning more about President John F. Kennedy's assassination in Dallas, or perhaps you want to learn more about the Alamo in San Antonio, the state of Texas offers an eclectic blend of destinations that are perfect for 48 hour breaks. With major airports in San Antonio, Austin, Dallas, Houston and many others, Texas is a state perfectly located to attract visitors from all corners of the US to enjoy an epic weekend getaway.
Let's take a look at some of these iconic Texas destinations and as always, we encourage you to share your favorite spots that are perfect for a weekend trip in the comments below.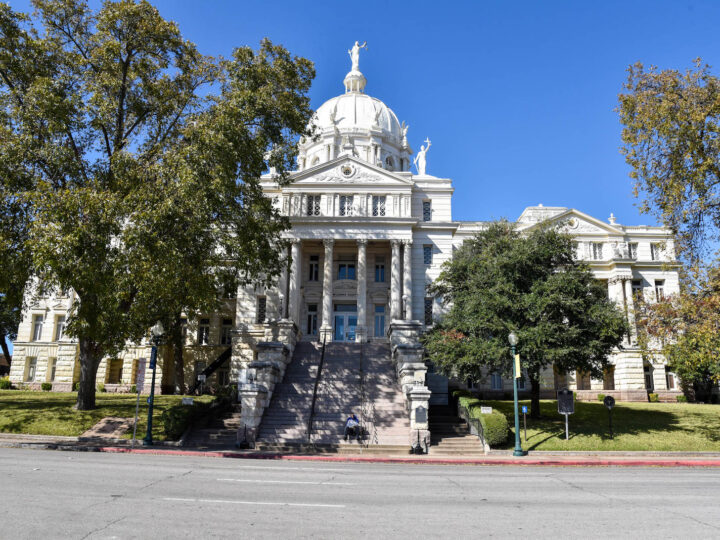 Best Weekend Getaways in Texas
Texas may be renowned for scorching hot temperatures year round, BBQ, and of course, stereotypical Longhorn cattle, but it's also home to a plethora of destinations that are the ideal spot for a weekend getaway. We have been fortunate to explore all of the following spots, and while we know this is not an exhaustive list of all the best spots worth visiting, we would argue that collectively these provide a good overview of all the best things that Texas has to offer.
Austin
Dallas
Fort Worth
Houston
San Antonio
Waco
Of course, we are always wanting to hear about other destinations in Texas and as we continue to explore the Lone Star State further, we will add more locations to this post.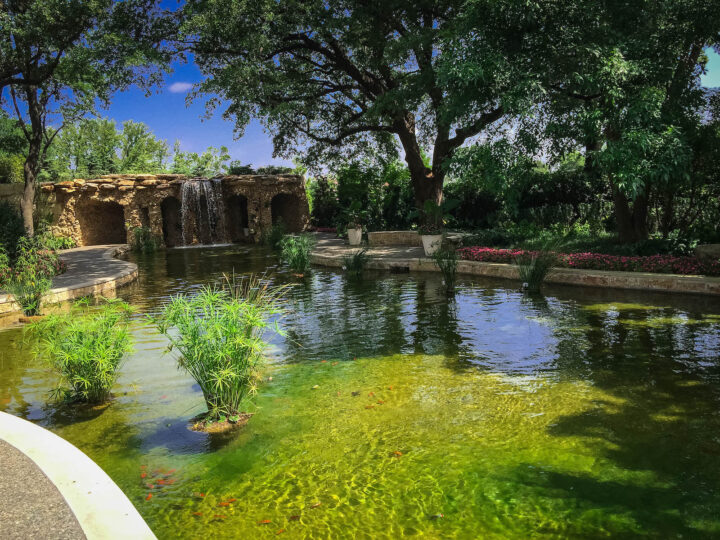 Austin
Frequently recognized as the "live music capital of the world", Austin offers an abundance of attractions and reasons to justify a weekend getaway in this part of Texas. Whether you are planning a trip to Austin to watch a live concert, or perhaps you are just wanting to explore this beautiful, trendy city, there are ample things to do once you arrive.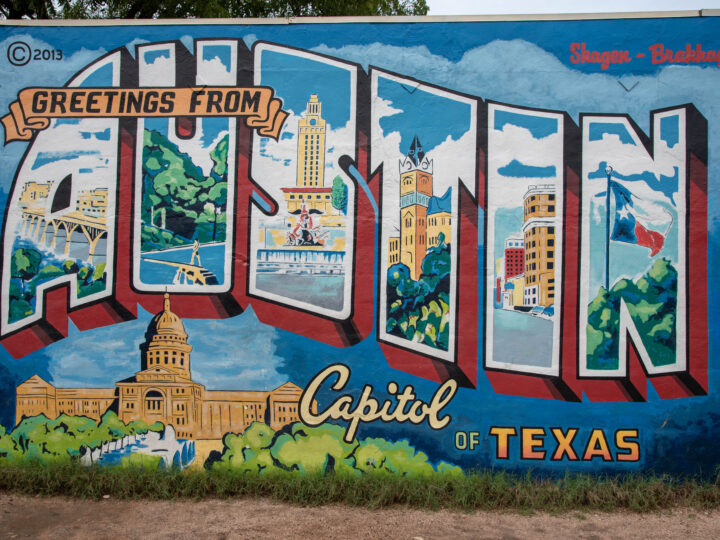 The street art scene in Austin is one of the coolest we have experienced anywhere in the world, and definitely helps showcase not only the rich culture around the city but also how local artists are able to express themselves freely and embrace the creative skills of this form of art.
For those of you that already reside in or close to Texas, you may find that Austin is the perfect road trip destination from a nearby Texas city. For example, we thoroughly enjoy the trip from Dallas to Austin, not only being able to spend 48 hours in each destination but also visiting Waco en route and of course, the iconic Buc-ee's gas stations that are synonymous with Texas.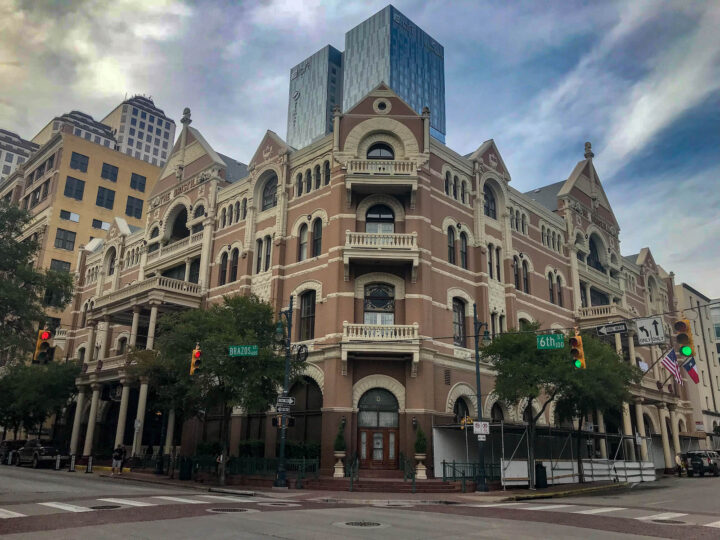 Head to the Texas Capitol to explore the gorgeous architecture before heading outside of the downtown area to experience the natural attractions of the city, McKinney Falls State Park, Barton Springs Municipal Pool, and Zilker Park (if you don't want to head outside of the city).
While the association of "Keep Austin Weird" may not give the most positive impression, it's one that is rather appropriate given that Austin embraces the collection of funky shops, colorful street art murals, secret speakeasies and unique neighborhoods. Of course, a trip to Austin wouldn't be the same without visiting the Museum of the Weird!
Dallas
Ready to enjoy the perfect weekend getaway in Dallas? With a plethora of history, culture, and attractions, Dallas is a global metropolis that attracts visitors from all corners of the globe to experience everything this city has to offer.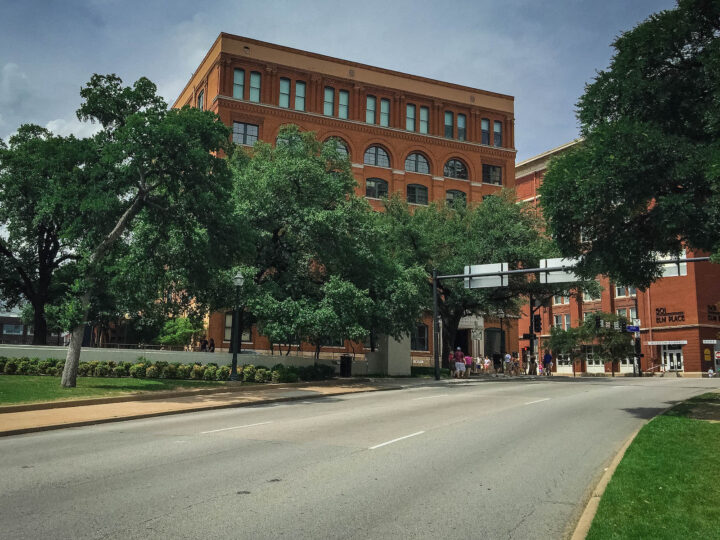 Let's start with the historic attractions in downtown Dallas. Head to the Sixth Floor Museum at Dealey Plaza to learn all about President JFK's assassination here in 1963. While Dallas is frequently associated with being the location of this tragic event, this symbolic location is one that is well worth exploring to learn more about what happened there.
Dallas is home to one of the most iconic sporting stadiums in the world – AT&T Stadium! Home of the Dallas Cowboys and frequently hosting other sporting events, this is well worth visiting if you have the opportunity to catch a Cowboys game during your visit to the city. For a more tranquil experience, why not consider heading to the Dallas Arboretum which is undoubtedly one of the most spectacular botanical gardens.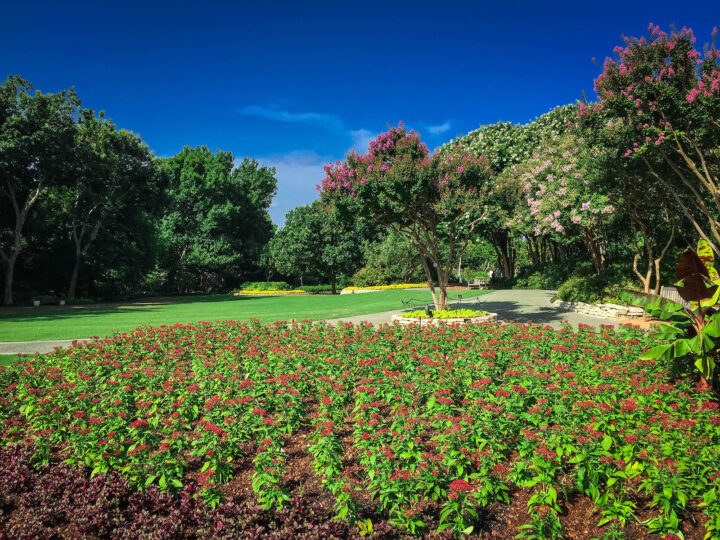 One of the best ways to explore Dallas in a weekend is to utilize the Dallas CityPASS – a great way to experience a variety of the best attractions in and around the city, while also enjoying huge discounts on the bundle ticket price.
Fort Worth
We would like to thank Rob and Ann from TravelLatte who are locals of Fort Worth and the perfect folks to share their insight on what this destination is the perfect Texas weekend getaway!
If your idea of a North Texas getaway is The Big D in D-FW, you should know that the other side of the Metroplex is very Fort Worth-while! Call us biased, but let us give you a taste of what we locals call Funky Town.
Notorious Wild West outlaws like the Sundance Kid helped the young city earn a very different nickname, Hell's Half Acre. Today it's the genteel Sundance Square (named for the infamous outlaw), and it's a great place to stay and explore. Check into the stately art deco Sinclair, a beautiful hotel in among the Square's shops and restaurants, right on Main Street.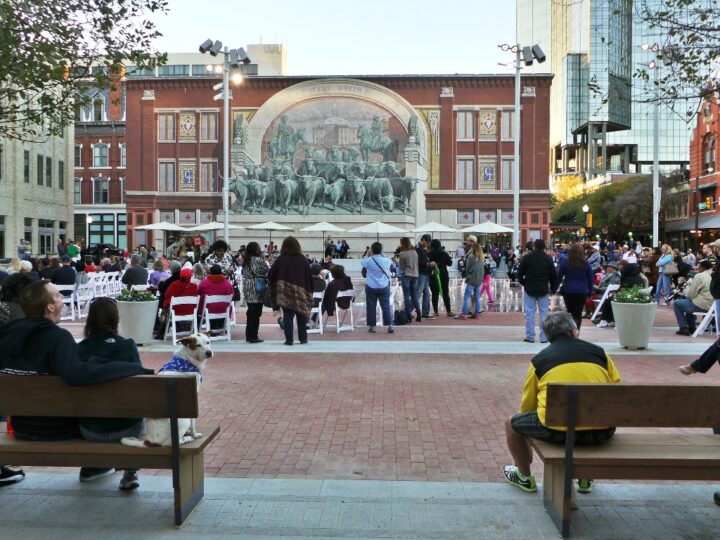 Across Sundance Square is the incomparable Sid Richardson Museum of Western Art. Fort Worth's world class galleries also include the Kimball Museum of Modern Art, and the Amon Carter Museum of American Art, in the Cultural District.
Nearby, witness the world's only daily Longhorn cattle drive at Stockyards Station, and you'll understand why this is called Cowtown. Spend a couple of family-friendly fun hours exploring the Stockyards before having dinner with a true local legend, Joe T. Garcia. You have not been to Fort Worth until you've eaten at this iconic Tex-Mex restaurant.
Start Day Two at Funky Town Donuts, near the hotel. Grab a Pecan Pie Bullseye to go (you can thank us later), because you're going to hang out with another herd of animals at the Fort Worth Zoo! USA Today calls it the best in the country, but brace yourself, it's 64 acres of family fun.
Then it's over to the Foundry District for a much-deserved coffee break at local fave, Trinity Coffee House. Do yourself a favor and order the Blueberry Pancake Steamer (again, you can thank us later), then wander across the street to Inspiration Alley, one of the city's two world class Street Art installations. For the other, drive over to the Design District, the state's only shipping container office park / street art district. Yes, that sounds strange. Still wonder why we call it Funky Town?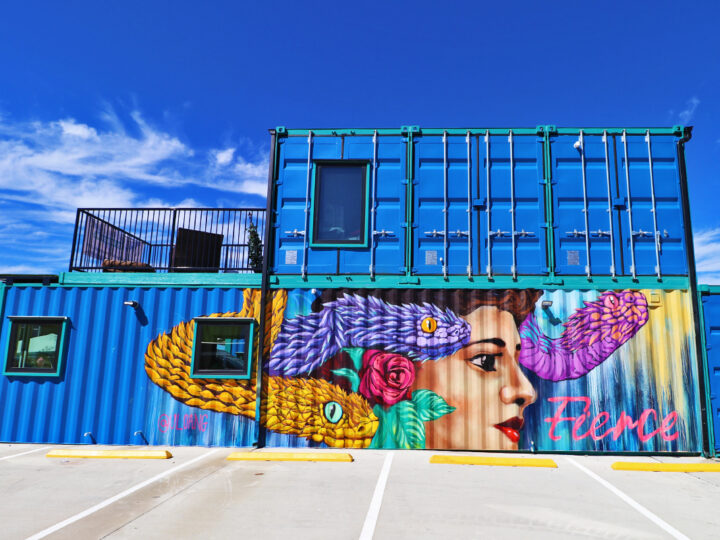 That's a pretty full weekend getaway, but we've only scratched this town's surface! Something for everyone may seem like a worn-out claim, but Fort Worth lives up it.
Houston
Houston is another perfect Texas city worth visiting if you are looking for the ultimate weekend getaway destination. Commonly known for being home to NASA's Johnson Space Center and the city's contributions to space exploration, Houston offers much more for visitors regardless of their interest in NASA. The eclectic neighborhoods across the city offer a diverse and unique perspective on the local cultures that thrive here, and from the vibrant Theater District to the historic Museum District, there are ample opportunities for everyone to explore.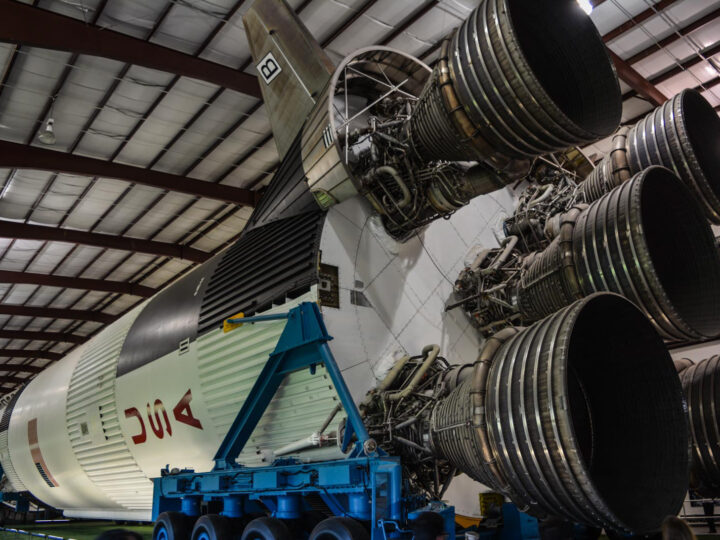 Did you know that Houston was home to North America's largest underground tunnel system? That's right, Houston's corporate buildings are connected via 7.5 miles of tunnels. If you prefer to stay above ground, why not head on a tour of the local food scene to experience an eclectic collection of authentic Tex-Mex, BBQ, Asian cuisine and much more.
For those of you that prefer to explore urban parks when visiting cities, head to the gorgeous Hermann Park, home to 445 acres of downtown green space. The dancing Mecom Fountain is a spectacular sight at night, while visitors can head to the Houston Zoo or perhaps the Butterfly House at the Houston Museum of Natural Science during the day for a fun-filled family experience.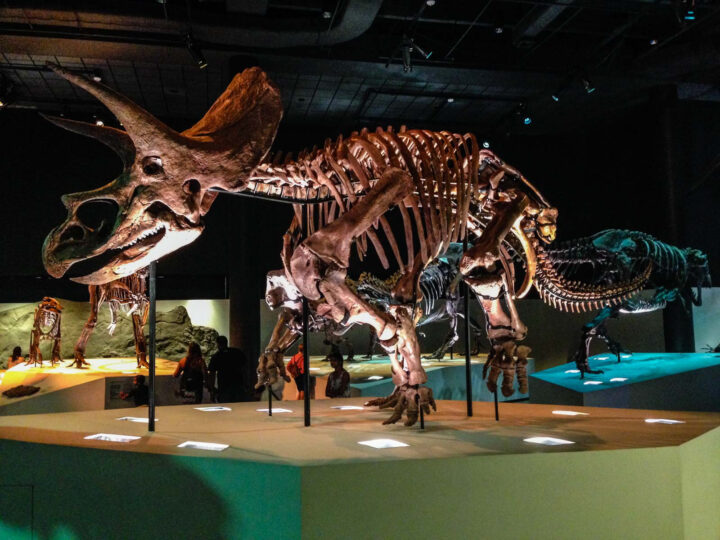 Houston CityPASS is another great way to explore the best things to do during a short weekend getaway, with the city's iconic attractions all included and this all-inclusive pass making it easy to build an action-packed itinerary around the city.
San Antonio
When it comes to Texas destinations that offer a diverse array of attractions, there are not many spots more iconic than the city of San Antonio. Whether you are intrigued by the prospect of visiting the historic Alamo, before venturing out into the surrounding neighborhoods to experience the San Antonio Mission Trail, or perhaps you want to relax with a little retail therapy and indulge in decadent local cuisine at the San Antonio Riverwalk, there is something for everyone.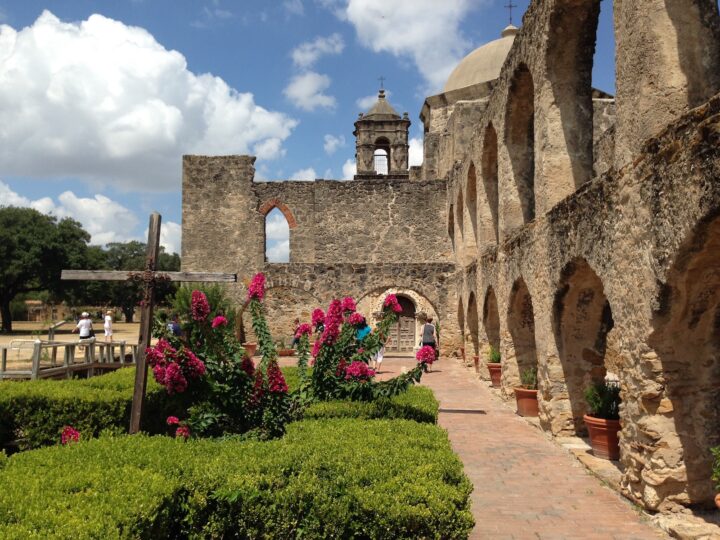 Experience the city's historical significance through a trip to the 18th century Alamo attraction before heading over to 750-ft. Tower of the Americas to capture breathtaking panoramic views across the city. The Japanese Tea Gardens are another iconic attraction that enhances San Antonio's reputation of being a global metropolis, and this area is definitely one of the best spots to visit if you want to relax and get away from the hustle and bustle of city life.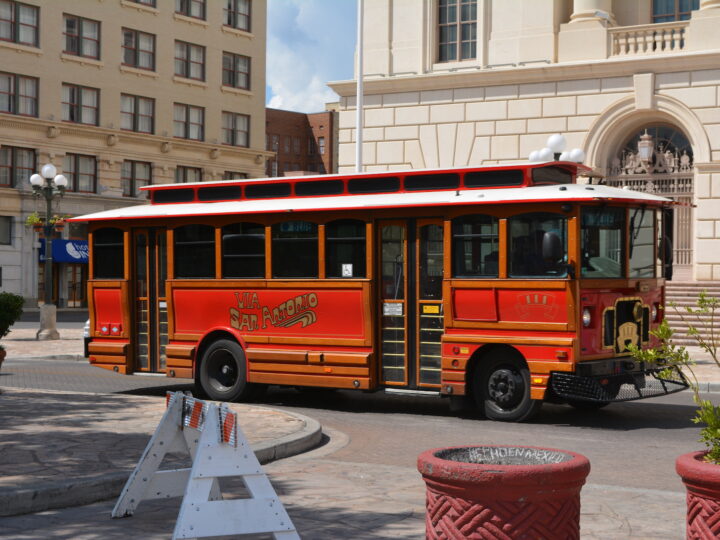 San Fernando Cathedral is considered the historic geographic center of the city and along with being an obvious tourist attraction, the primary purpose is to serve as a community gathering place and a symbol of the role of the Archdiocese of San Antonio.
The Central Library is another spot worth exploring, and whether you are intrigued by the thought of exploring the interior, it's the "enchilada red" exterior color that makes this an eye-catching architectural masterpiece that you cannot avoid if you are in the area. If you are ready to enjoy an epic weekend in San Antonio, you can be sure that you will be rewarded with an awesome experience.
Waco
For those of you that are avid watchers of the popular TV show, Fixer Upper, you will know that the city of Waco is famous for this along with the Magnolia brand that the Gaines family have become synonymous for developing. Visitors to Waco can explore all of the iconic Magnolia locations such as the Market, the grain bins also known as the Magnolia Silos, the Silos Bakery, Coffee shop among many other attractions.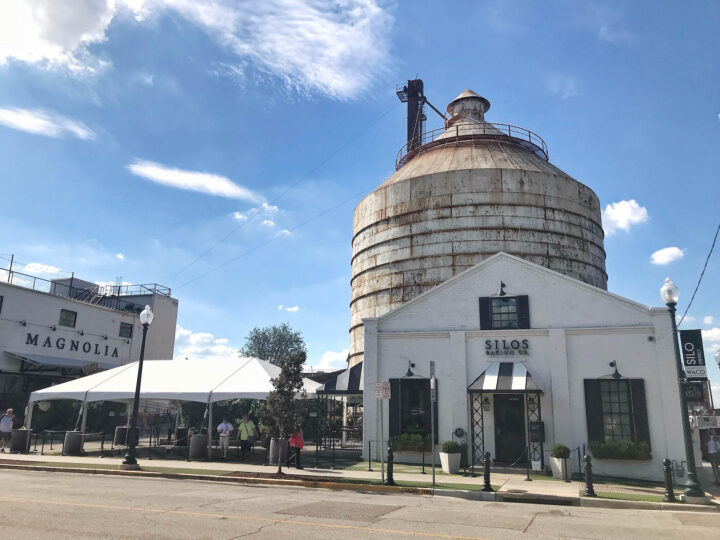 A trip to Waco is so much more than just Magnolia…check out the Dr. Pepper Museum, a collection of the best coffee shops in Waco, the Texas Ranger Hall of Fame and Museum and other attractions that make Waco the perfect destination to visit on a weekend getaway.
Visitors can also enjoy one of the city tours which is a great way to explore some of the historic attractions around the city. The Classic Tour, River Cruise or a Private tour are all options to consider if you are intrigued by the prospect of exploring those iconic Fixer Upper homes.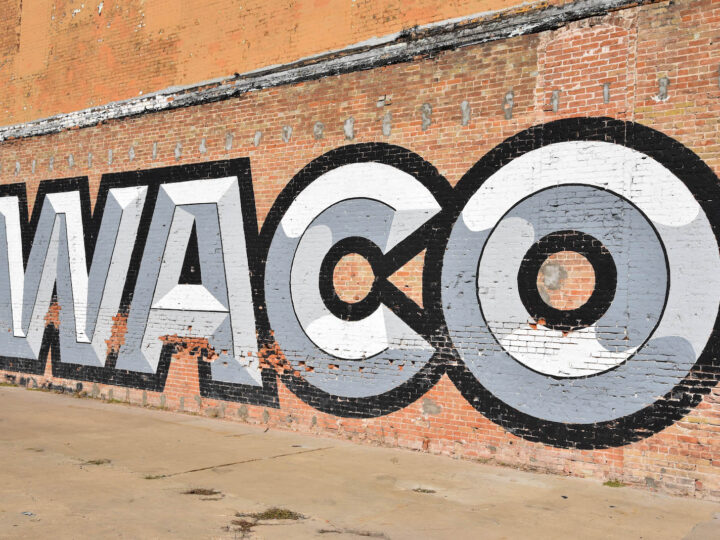 If you are ready to get away for a hour or two from the hustle and bustle of city life in Waco, head over to Cameron Park to enjoy a 416-acre municipal park near the downtown area. This is the perfect spot for locals and visitors alike to relax and enjoy Texas life while indulging in a favorite espresso from those awesome coffee shops.
Summary
Texas offers a variety of amazing destinations that showcase why the "Lone Star State" is such a perfect spot for a weekend getaway. Whether you are inspired to visit one of the iconic cities covered in this post, or perhaps you prefer to visit one of the lesser known locations, you can be sure that there will be plenty to experience and much more that will likely encourage you to want to make a return trip.
We would like to reiterate our appreciation to Rob and Ann from TravelLatte for sharing their local insight into the best things to do in Fort Worth. While it is true that it frequently lies in the shadow of Dallas, this is definitely a location that deserves much more recognition and we are excited to visit in the near future to experience some of those amazing local spots!