Even though Asia is not at the top of our priority list in terms of Dream Destinations, there are still various spots around the Asian continent that are particularly intriguing and Thailand is certainly one of them. Through my own personal ignorance and inability to enjoy Asian cuisine, I have never had any interest in visiting Asia until recently when I have learned much more about some of the amazing experiences that folks have in this part of the world.
Here are some of our key reasons for wanting to visit the country of Thailand.
Wat Arun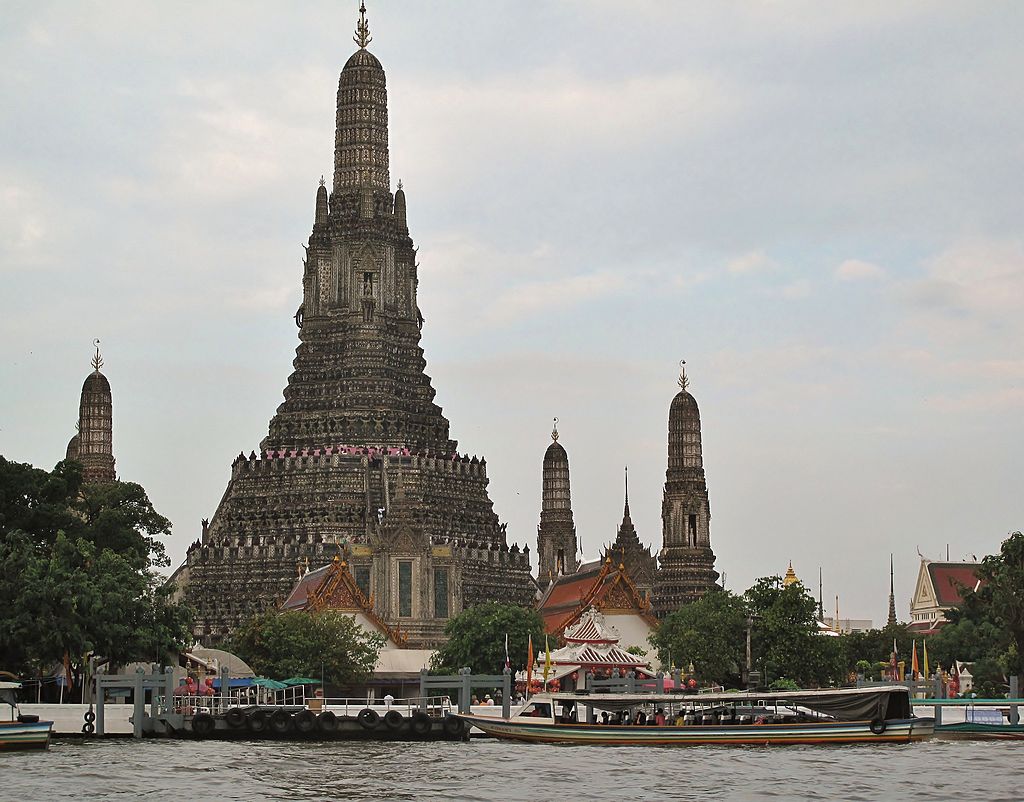 Whenever you visit Thailand you are in for a real treat in terms of exploring a variety of amazing Buddhist temples as there are over 32000 to choose from. One of the most iconic of all these temples is Wat Arun also known as the Temple of Dawn. The beautiful architecture used to design this temple derives from a central iconic representation of Mount Meru which is at the heart of the Buddhist religion.
Wat Arun is attractive to visitors not only because of this gorgeous design but also because of its location on the bank of the Chao Phraya River. The beautifully decorated spirals towering from the temple stand majestically over the water and proudly play a key focal point in Bangkok's skyline.
Grand Palace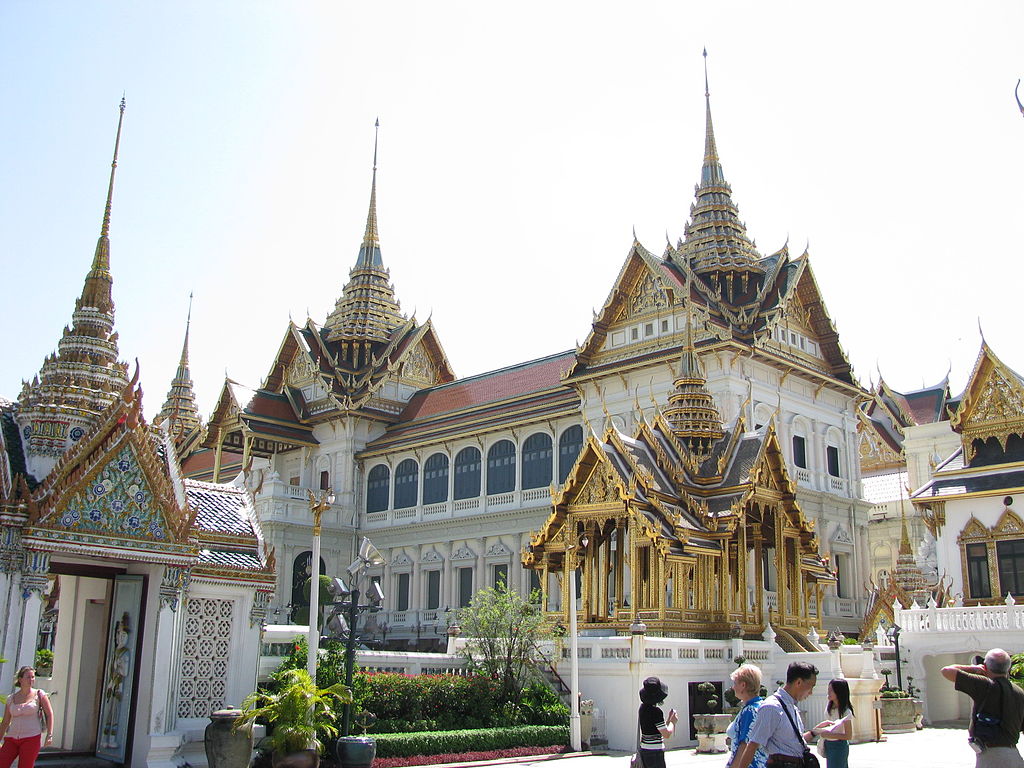 The Grand Palace is a complex of buildings located in the heart of Bangkok. This has been a royal residence in Thailand since the late 18th Century. Despite no longer being used as the official Thai royal residence, it is still frequently used for official events as it plays such a key role in Thailand's royal regime.
It is currently partially open to the public as a museum and provides a great opportunity to see the grandeur among Thailand's finest buildings.
Golden Buddha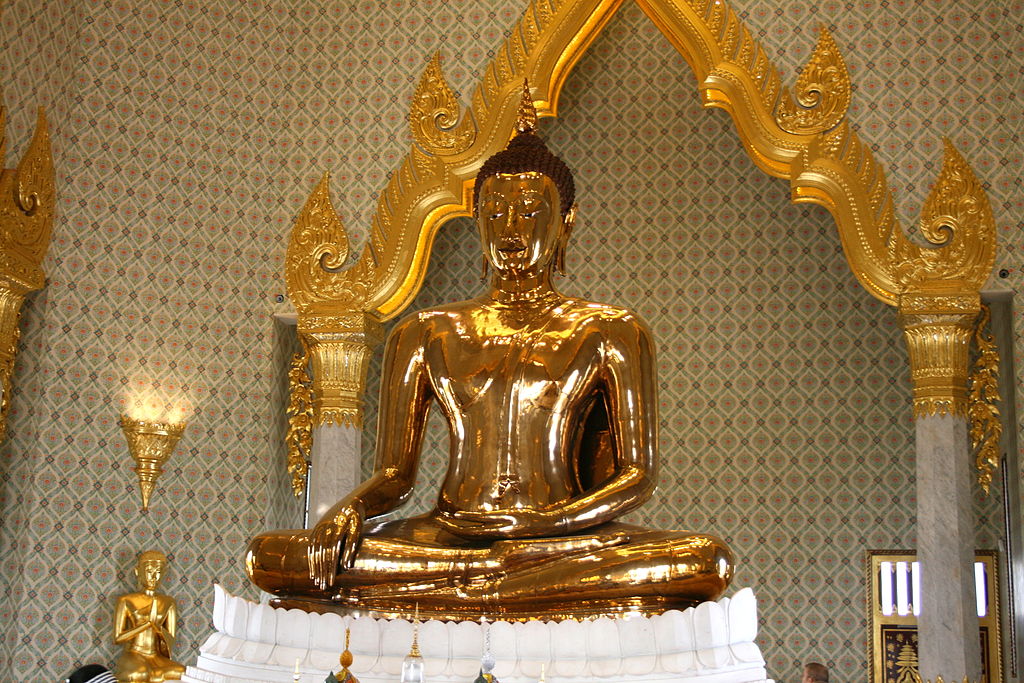 If you are interested in seeing the world's largest solid gold statue, head over to the Wat Traimit temple to see the Golden Buddha. It's crazy to think that this statue was lost to the world for many years as it was hidden under a plaster cast and only when the plaster started crumbling off did people realize exactly what beauty was hidden underneath.
Standing at just under 10 feet tall and weighing in excess of 5 tonnes,  the Golden Buddha is estimated to be worth in the region of $250 million so is clearly a prize possession for Thailand. I am not sure that they have much to fear about in terms of this being stolen given it's weight and size!!
Ko Phi Phi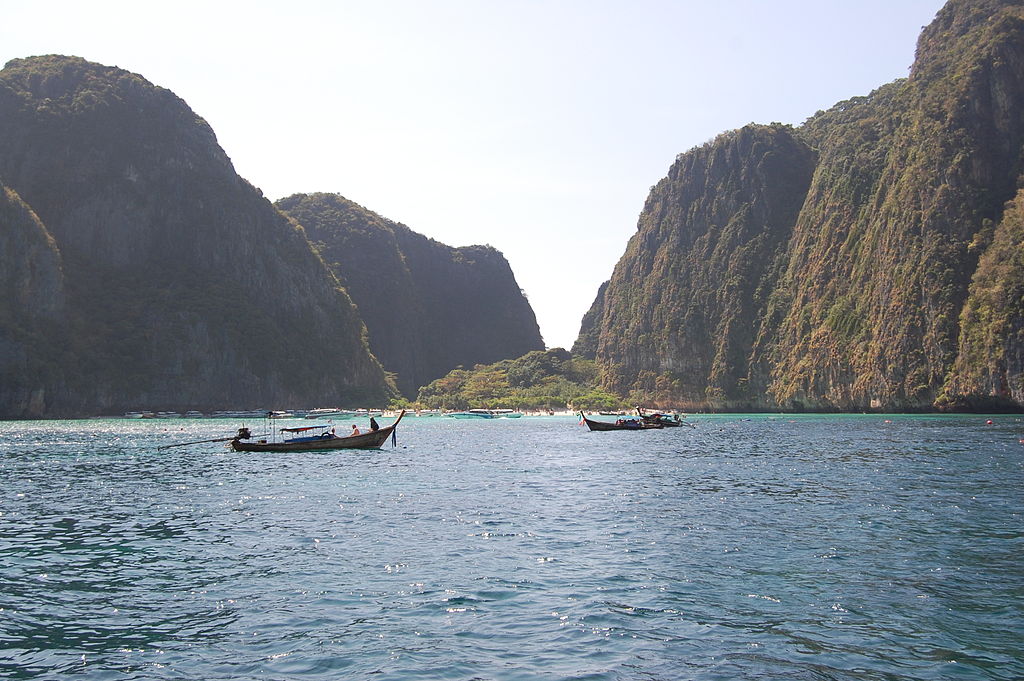 Ko Phi Phi is a small archipelago of islands in Southern Thailand and offers visitors a gorgeous, relaxing setting away from the Bangkok city lifestyle. Ko Phi Phi Don is the largest island of the group and is particularly popular among tourists along with other smaller islands for the beautiful golden beaches and snorkeling opportunities.
Chiang Mai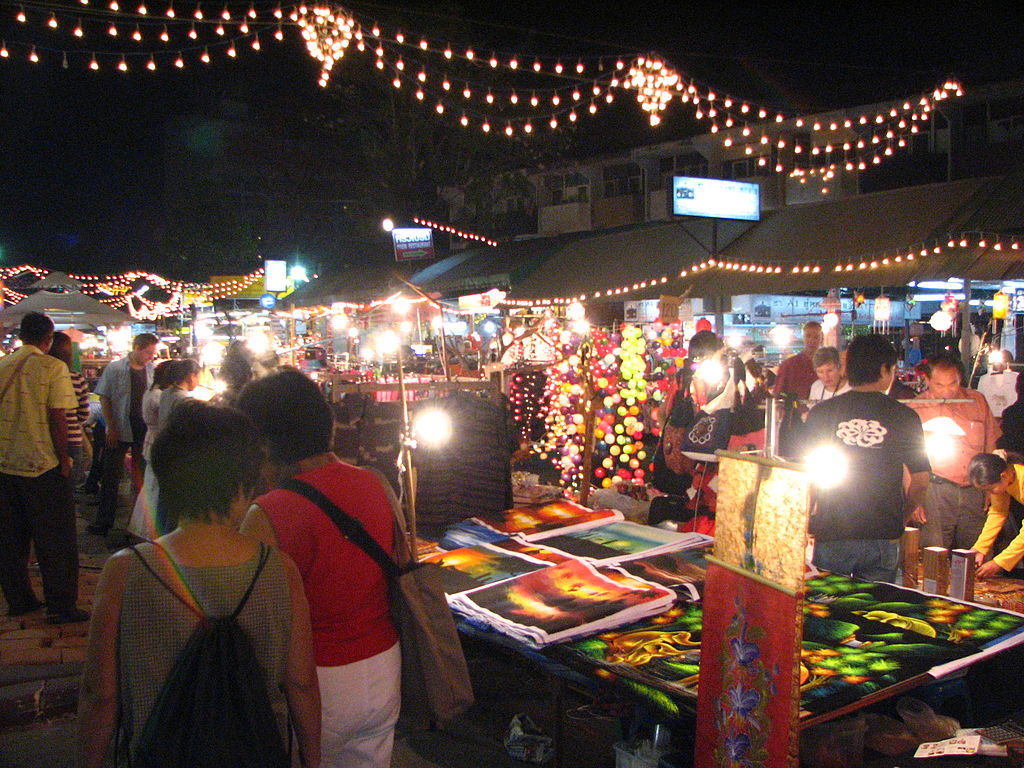 After taking a few days relaxing on the beautiful beaches of Ko Phi Phi, head north to the culturally diverse city of Chiang Mai. Located in Northern Thailnd, Chiang Mai is a cultural paradise for many reasons, none more so than the amazing shopping opportunities that are available to visitors.
Tourists could spend the majority of their time searching for great bargains at the Chiang Mai Night Bazaar. Remember that it is expected that you will barter and bargain for great deals here so be prepared with your game face on to haggle to pick up bargains.
***This post is part of the 2014 A to Z Blogging Challenge (#DreamDestinations #AtoZChallenge)***