Winter in England usually consists of wet, murky days with very little daylight hours. In other words, not conducive to visitors wanting to wander around the English countryside especially if they are not prepared with appropriate clothing and hiking gear. However, I have a little something just for you that will hopefully reinvigorate your desires to head to the northern part of England if you venture here during those dreary Winter months.
First thing that you will need is a rental car. Ok, don't be scared, driving in England really isn't all that bad! So, you think you have that down well head on over to the Yorkshire Dales for your very own roller coaster ride but without the theme park. You may have read some of our other Yorkshire based posts including the market town of Skipton and idyllic village of Haworth. Well, this scenic drive in the Yorkshire Dales starts out at Skipton and can take anywhere from 3 hours to a full day, dependent on what you want to see and do in between, and ends at the same place you started!
The Route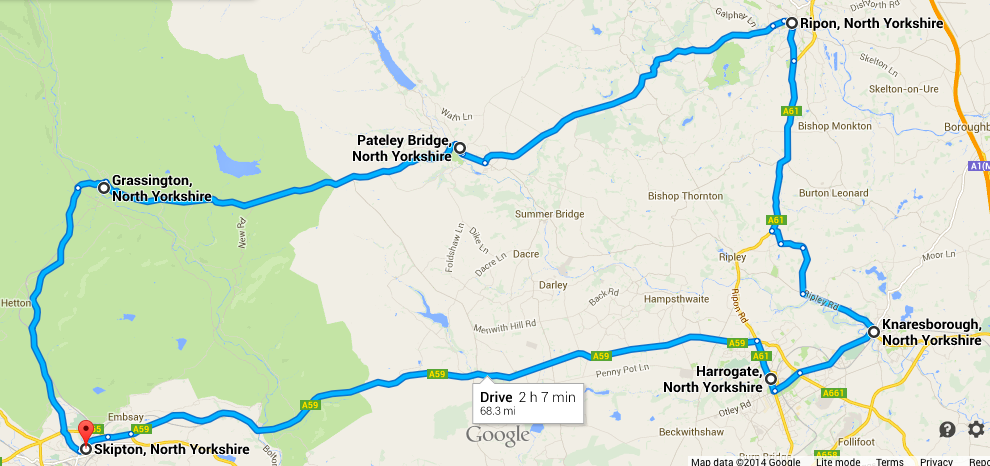 Start: Skipton, North Yorkshire
What better way to start this drive around the Yorkshire Dales than a quick visit to the local daily market in Skipton.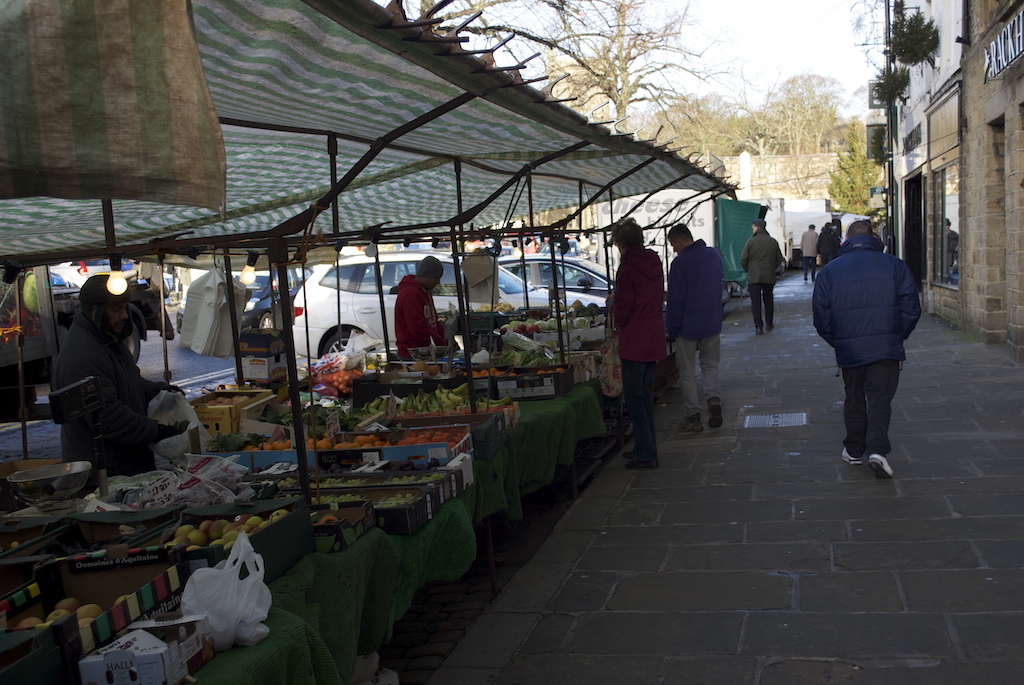 Skipton to Grassington
Distance: 10 miles (20 minutes)
Venturing north from Skipton, you will immediately head into beautiful countryside, surrounded by miles and miles of farmland. Be prepared to slow down as you drive around these country roads as sharp bends are always round the corner!
Grassington is only about 20 minutes from Skipton though despite being a similar civil market town, it lacks the attractions on offer to realistically make this a hot tourist location in Yorkshire. However, it does provide a great hub for hikers to park up and then head out into the Yorkshire Moors exploring the miles and miles of wilderness out there.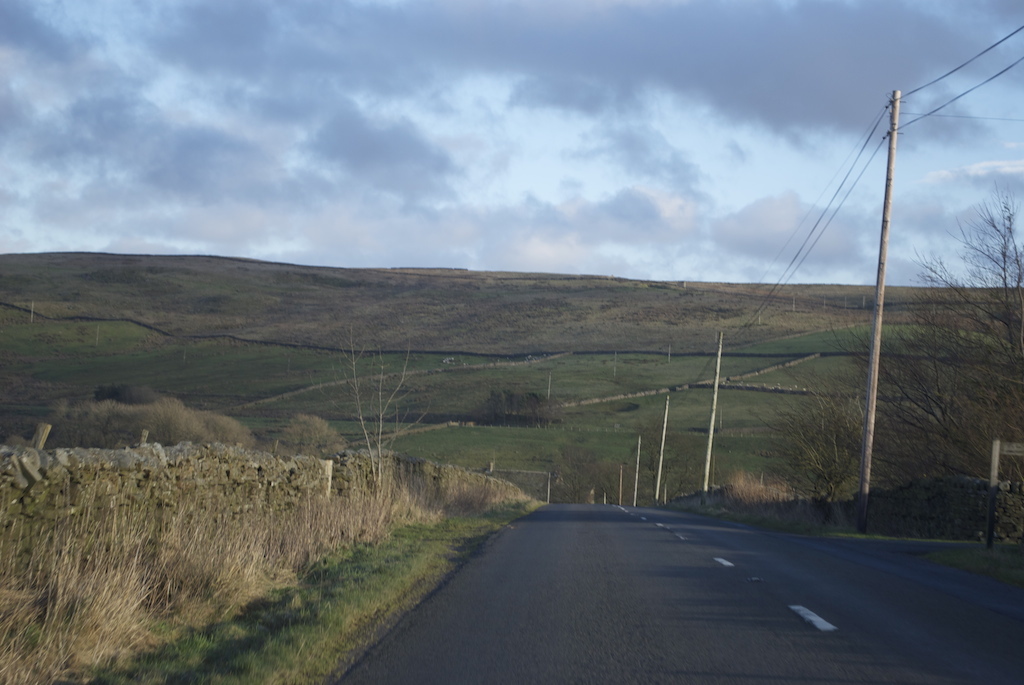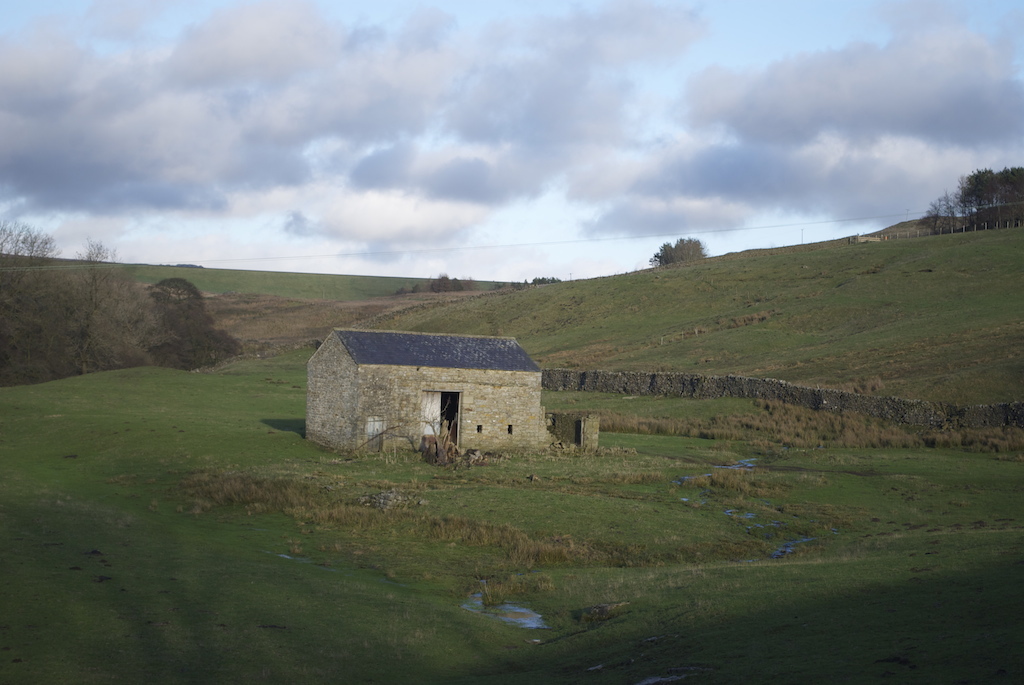 Grassington to Pateley Bridge
Distance: 11 miles (22 minutes) 
After a quick pit stop in Grassington, head East on the B6265 towards Pateley Bridge. Here is where you will really begin to see some changes in elevation as you climb through the Nidderdale Valley. This part of Yorkshire is gorgeous and on a nice day you can see the Yorkshire Dales for miles around.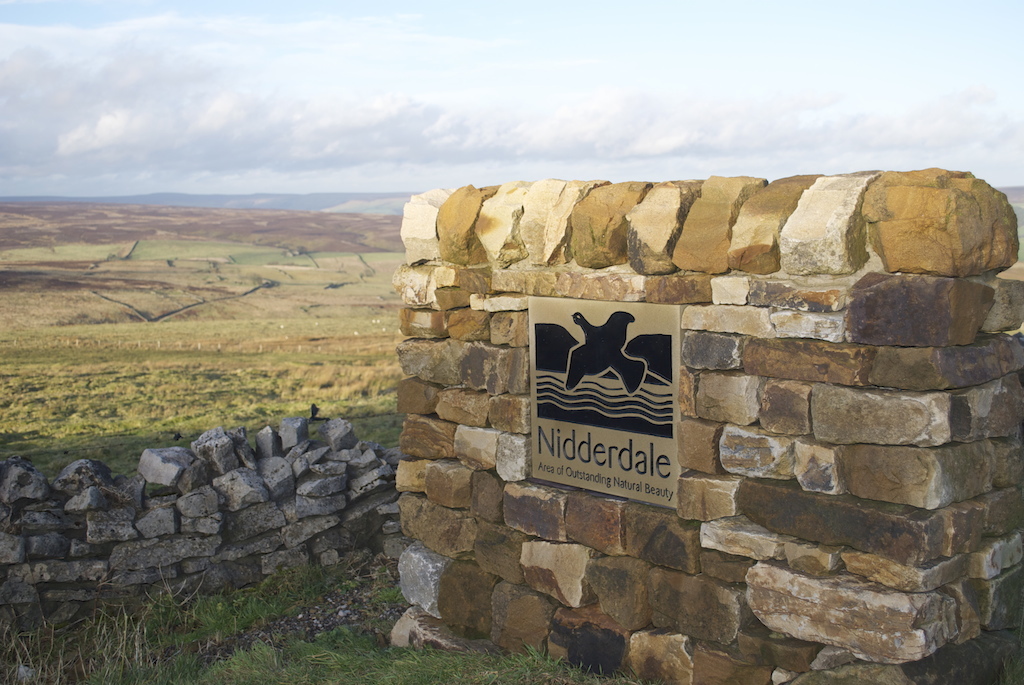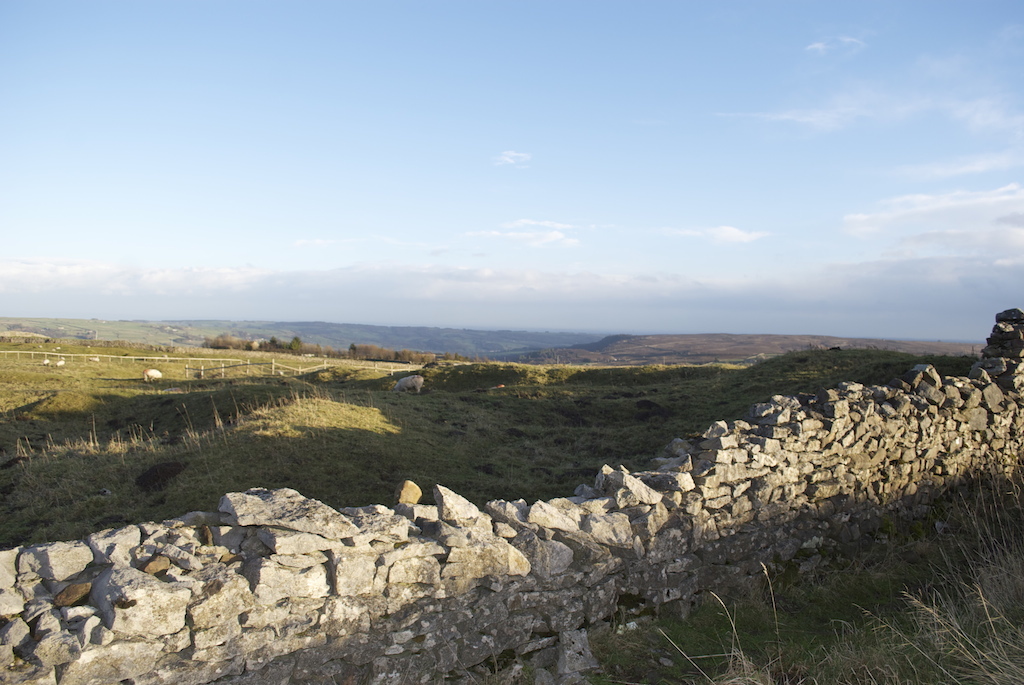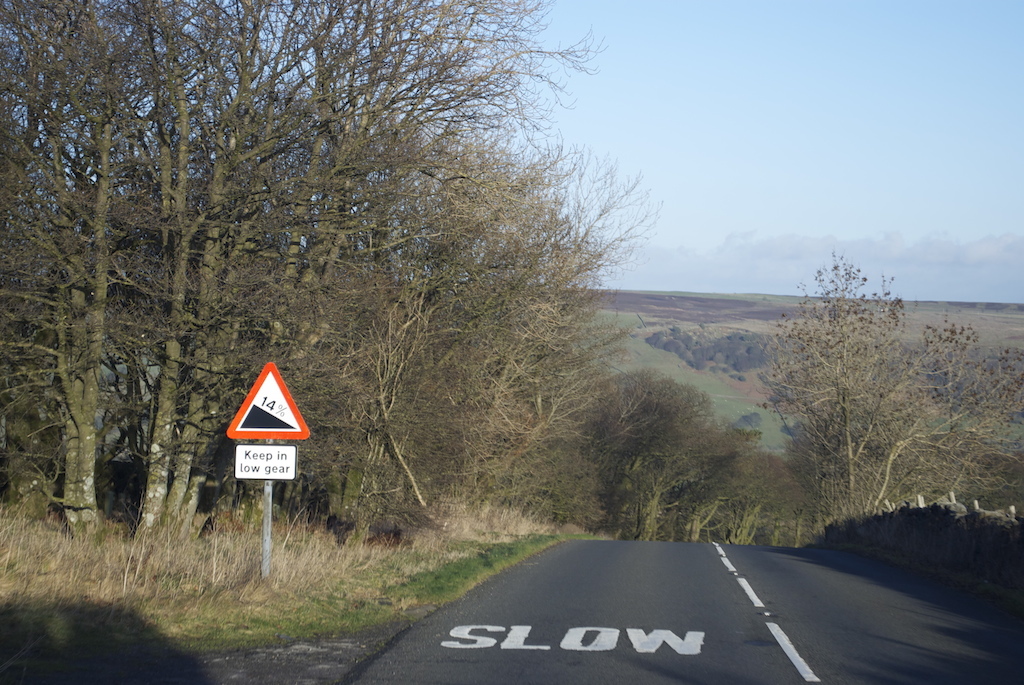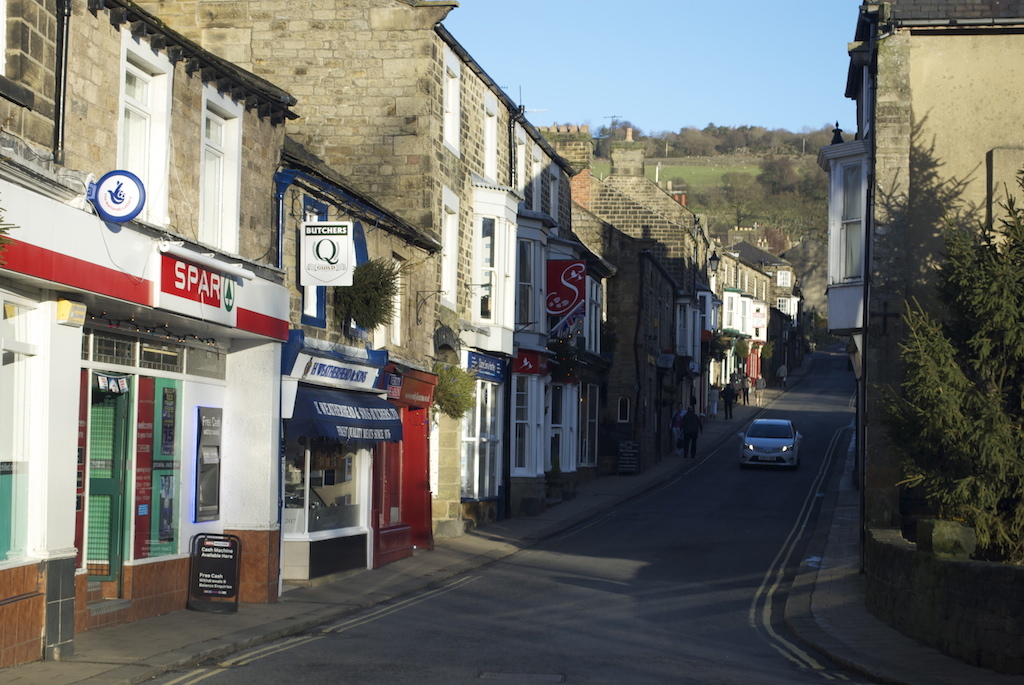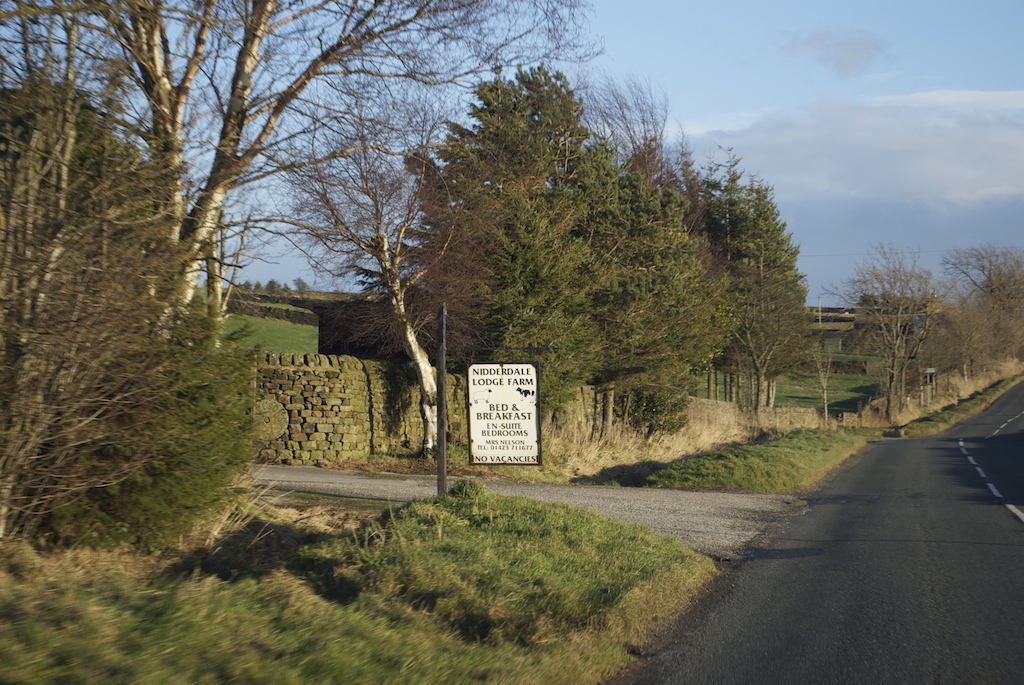 Pateley Bridge to Ripon
Distance: 11 miles (20 minutes)
Driving from Pateley Bridge to Ripon, you can take in the beautiful Brimham Rocks which is an amazing collection of weird and wonderful natural rock formations in North Yorkshire, managed by the National Trust. The main attraction in Ripon has to be the historic Cathedral that has been around for many centuries. An architectural masterpiece, Ripon Cathedral offers North Yorkshire a vibrant hub for the local community and surrounding region to explore their Christian faith.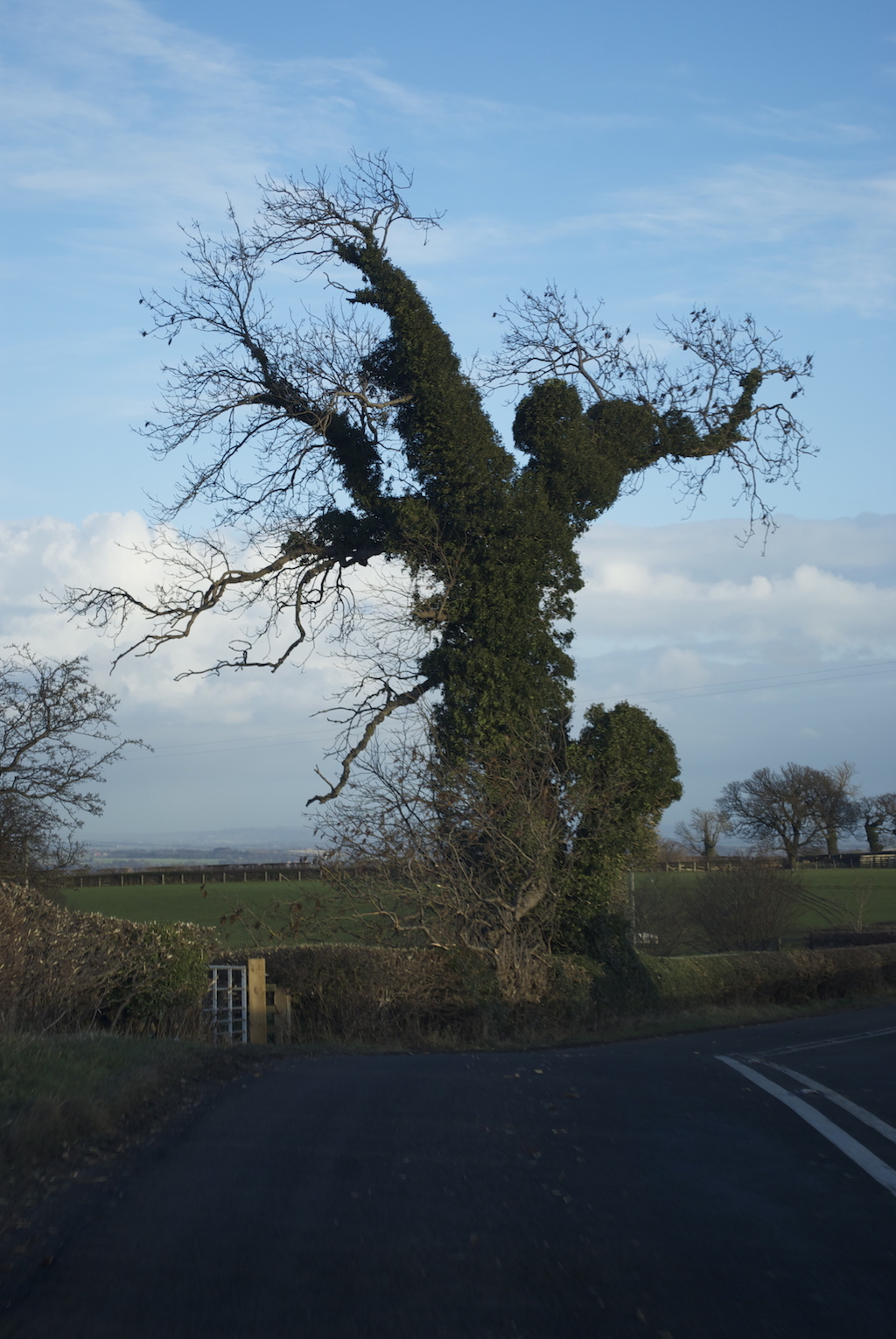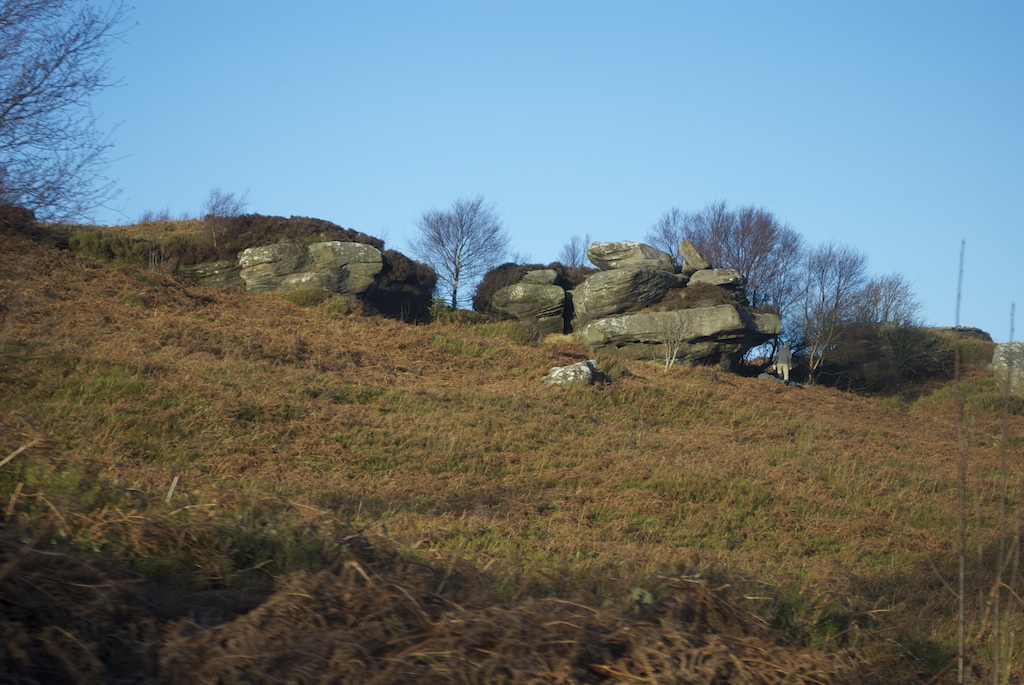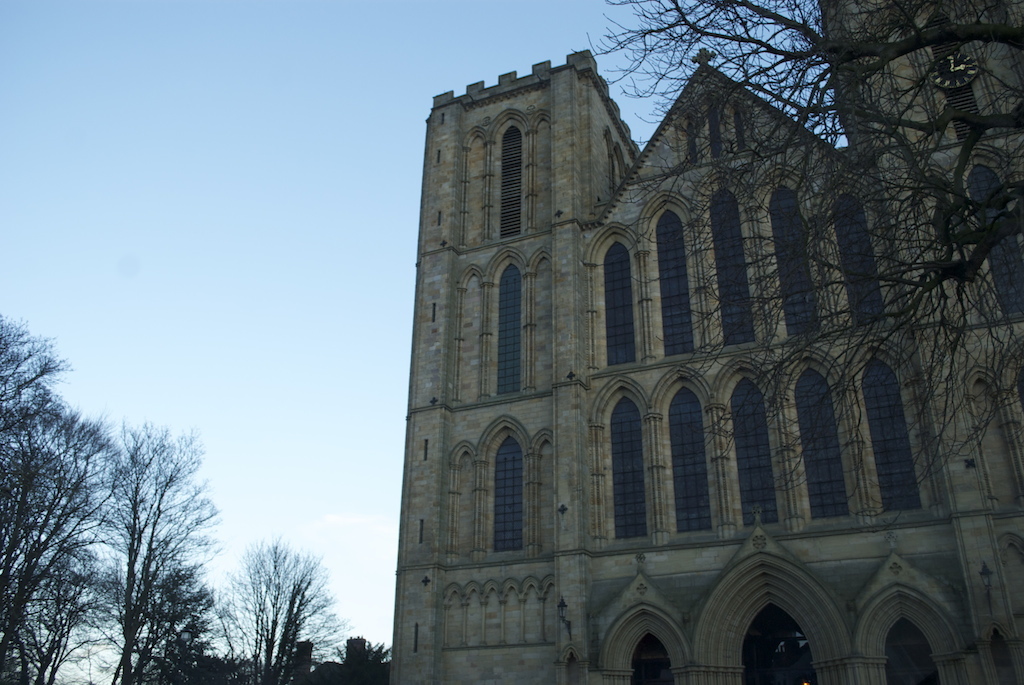 Ripon to Knaresborough
Distance: 11 miles (22 minutes)
As you move away from the rural communities of the North Yorkshire Moors, you head south to the town of Knaresborough which is infamously known in the area as being home of Mother Shipton's Cave. What is this famous for? Well, legend has it that the prophetess 'Mother Shipton' was actually born in this cave, how much truth there is to this I don't really know but the overall experience is really cool. Added to this is a petrifying well which has been host to tourists for many centuries given its relationship with Shipton.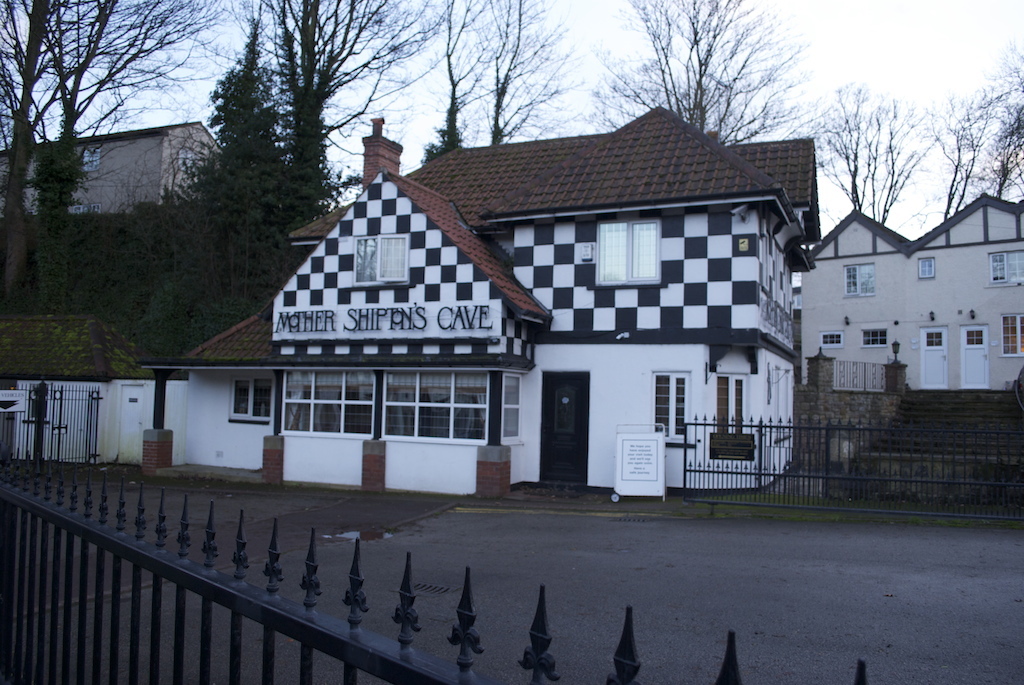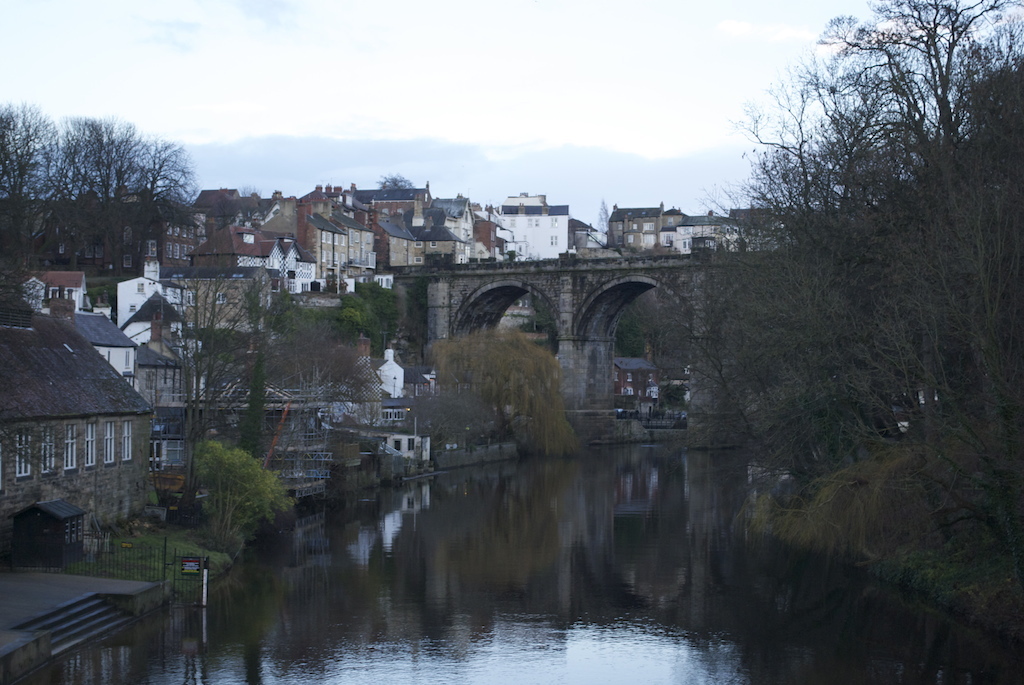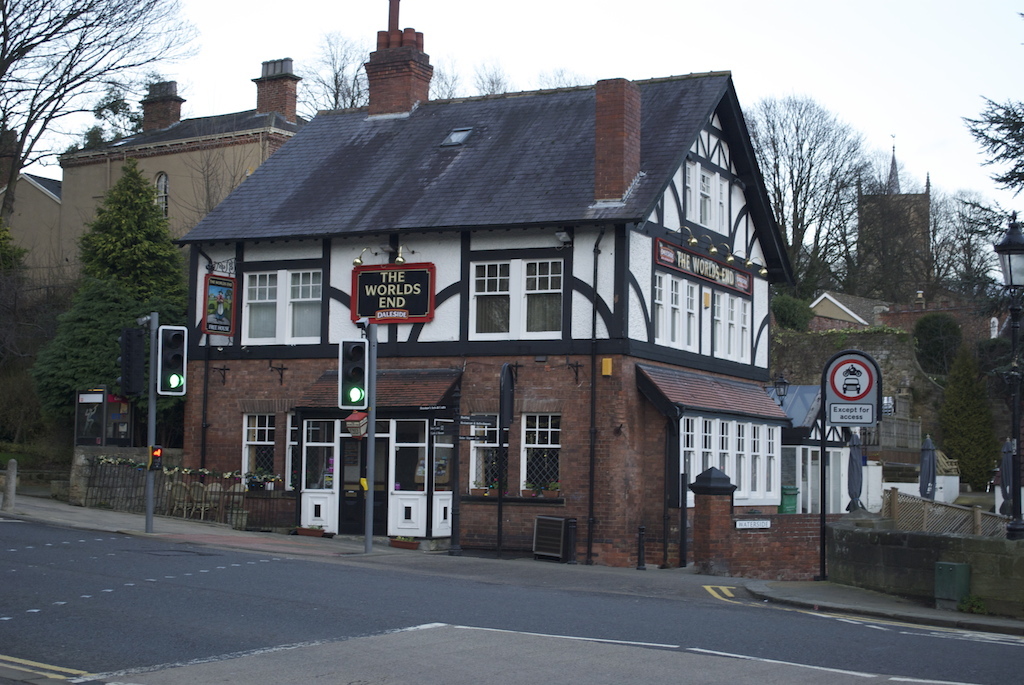 Knaresborough to Harrogate
Distance: 4 miles (10 minutes)
The drive over to Harrogate is short and sweet and you will immediately realize you are back in a more urban setting. However, Harrogate is still a high profile Yorkshire tourist destination as it is home to beautiful botanical gardens and historical buildings that attract tourists on a regular basis.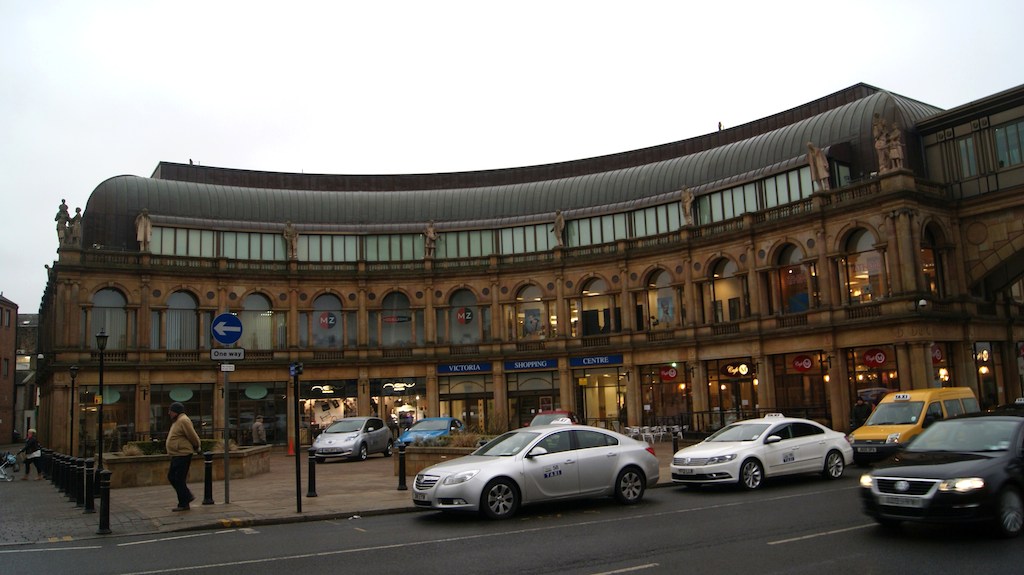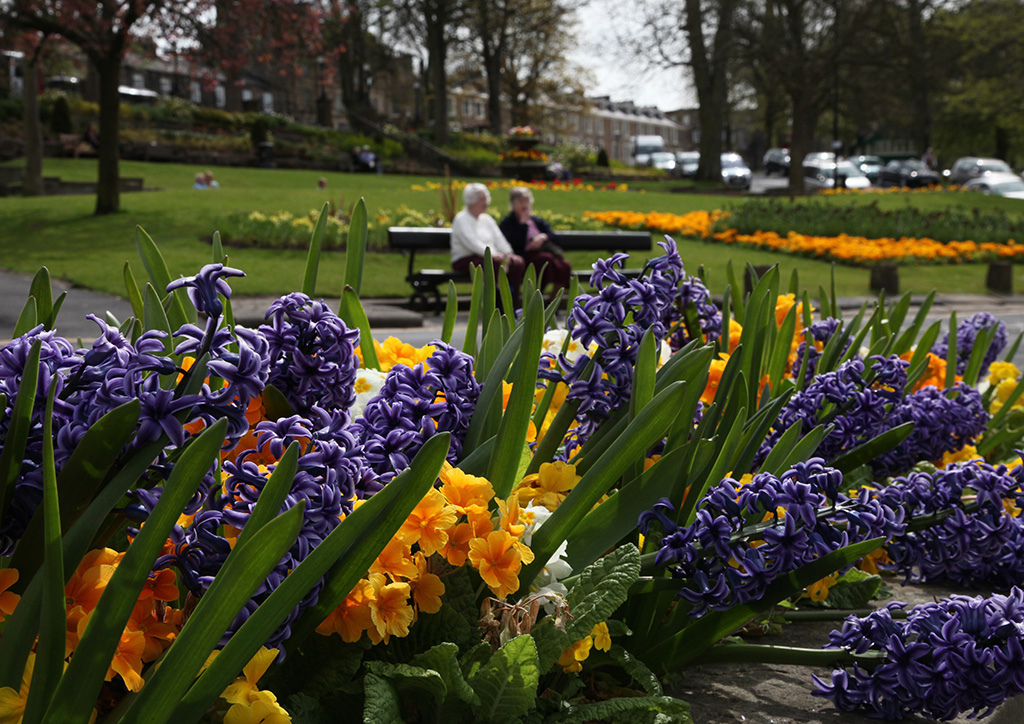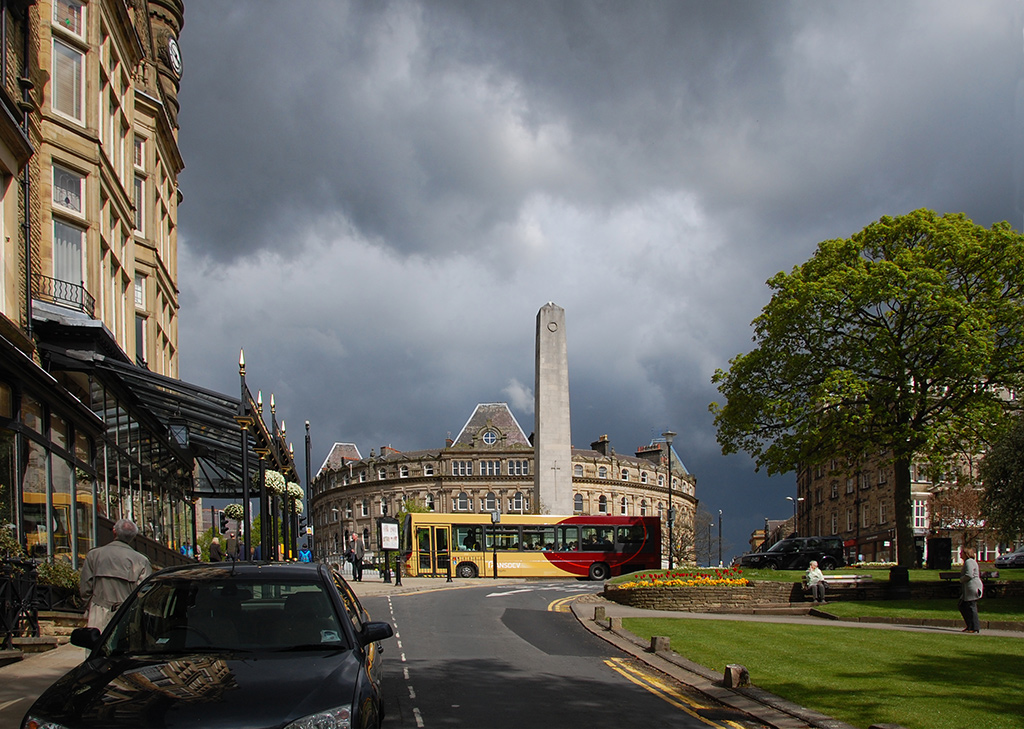 Harrogate to Skipon
Distance: 21 miles (33 minutes)
The drive back from Harrogate to Skipton was unfortunately in the dark but it primarily consists of heading back across the Yorkshire Moors with potentially beautiful scenery if you are there during the daytime.
Overall Summary
This is a really interesting drive and certainly a great way to spend an afternoon especially in Winter if the weather is not good enough to be walking around. Dependent on your interests, you could spend more time at each of the locations but it is all down to personal preference. Driving around the Yorkshire Dales is gorgeous, the sense of relaxation is there immediately as you enter into the rural countryside. The archaic stone walls that line the farmland is just a stereotypical British design that sets the scene perfectly.
What better way to spend an afternoon that by meandering around the British countryside in the heart of Yorkshire?