Apparently being located in the Mid-South of the United States is not all that bad after all! At least we get to see the legend Sir Elton John LIVE in concert at the FedEx Forum in Memphis, TN at least once in a blue moon. I have to admit that I am not a big concert frequenter but when I heard earlier this year that Elton was performing live in our neck of the woods, I told Heather that we had to get tickets and see this legendary star in action. We certainly did not regret this decision!
On Friday night we heard the news that Elton had cancelled his performance in Birmingham, AL citing medical reasons for this. We started to fear the worst given that performers who cancel one night generally will not perform the next. Fortunately for us, Elton recovered and was ready to 'rock n roll' in Memphis on Saturday evening.
We arrived around 7:15PM with the concert beginning at 8:00PM. The first thing we noticed when we walked into the venue was the merchandise available and the extortionate costs. $40 for a Hanes brand t-shirt!! I'm sorry but even though we love to buy memorabilia from events and places we visit, there was no way that I was justifying spending this amount to buy a t-shirt that was probably worth $2-$3. I told Heather we could buy an Elton John CD after and use this as our 'memories' from the event.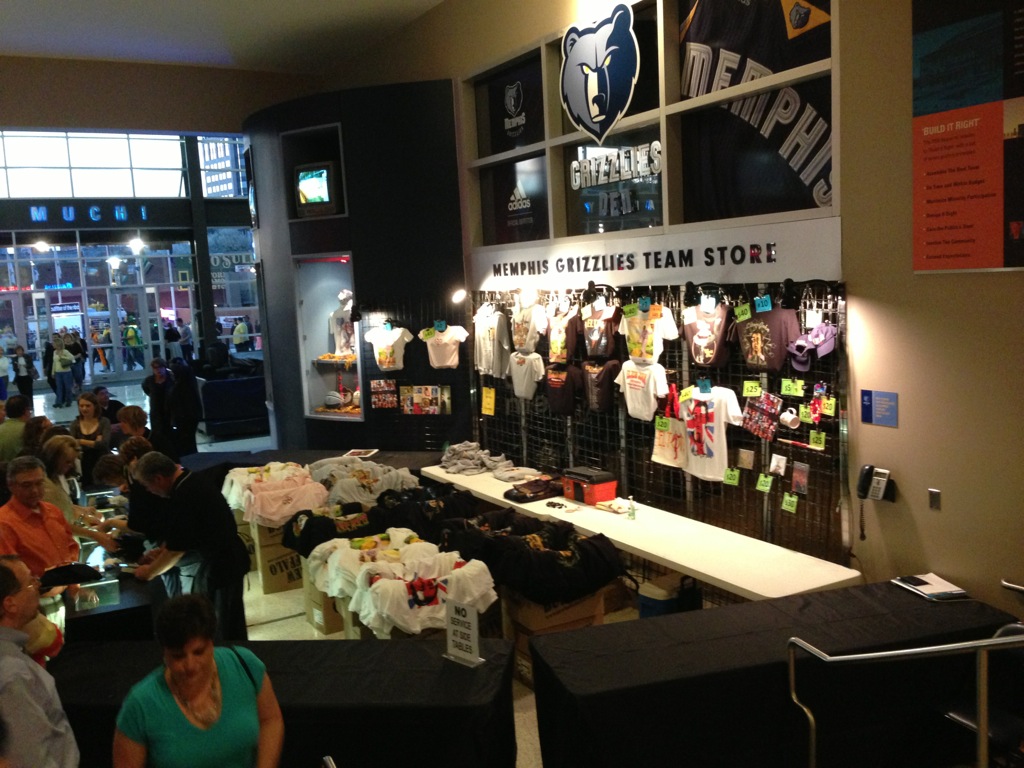 I always imagined the FedEx Forum to be a venue purely for basketball, home of the Memphis Grizzlies, but whenever we took our terrace seats we were amazed at how this arena had been transformed into a concert venue. Tickets ranged from $45 for the upper terrace levels to well over $300 for floor seats. We decided that just being present among a legend was sufficient enough so we paid the minimum price but were certainly not disappointed by our seats. Granted for anyone with a fear of height (Heather was a little feared I have to say), these seats were a little high up but we were in relatively close proximity to the stage and were directly behind Elton and his beloved piano.
After taking our seats we saw the Forum begin to fill. By the time the concert began there were very few seats available, maybe a few in the upper terraces but in reality this was a true Elton John sell-out crowd to cheer him on!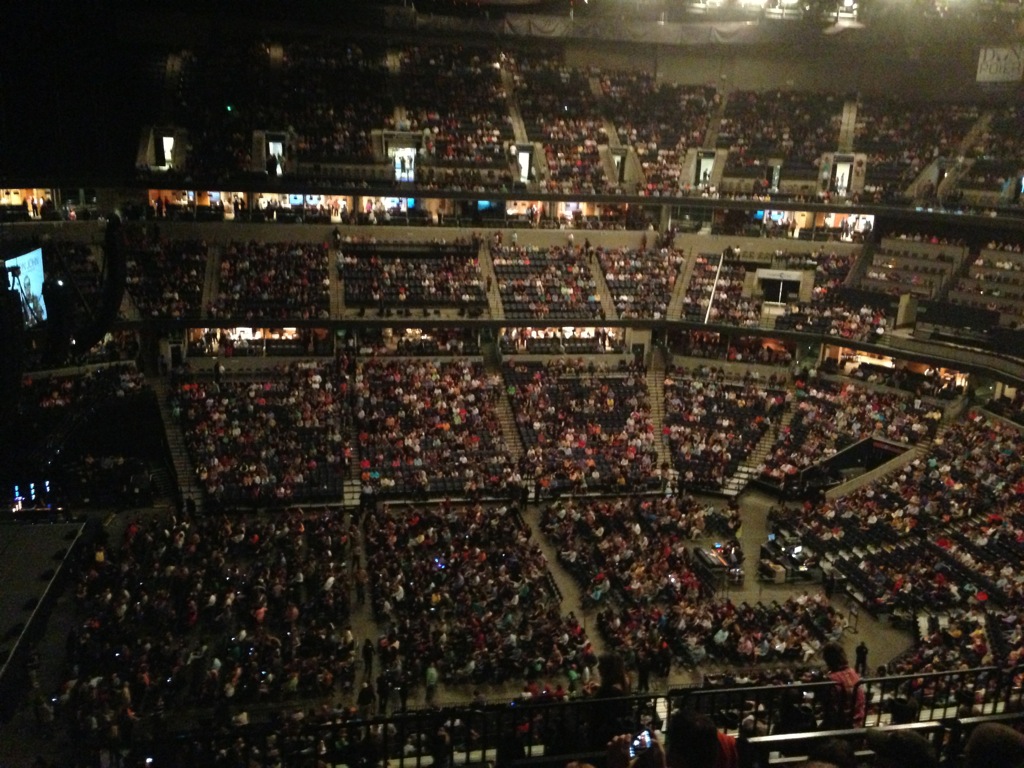 Rather than going in to detail on Elton's track by track performance, let's just say he satisfied the audience by performing all of his leading hits including 'Rocket Man', Heather's favorite 'Crocodile Rock', 'Your Song', 'Don't Let the Sun Go Down on Me' and a moving rendition of 'Candle in the Wind' that saw many of his avid followers pull out their lighters to wave their flame to Elton's performance. The concert was a night to remember without doubt.
One of the most impressive aspects of this performance for me was that Elton John is 65 years old and was able to put on such a breathtaking display for 2 1/2 hours straight! The concert started at 8:00PM and ended just after 10:30PM. Not only is this a feat for an artist in their prime, but for someone who has been doing this for so long along with the fact 90% of his songs are upbeat, fast tempo hits makes this even more impressive! His piano skills are certainly worth noting also. You don't appreciate really how good this guy is until you see him live. His ability to hit those keys perfectly at the speed he does while serenading the audience with his vocals are impressive to say the least.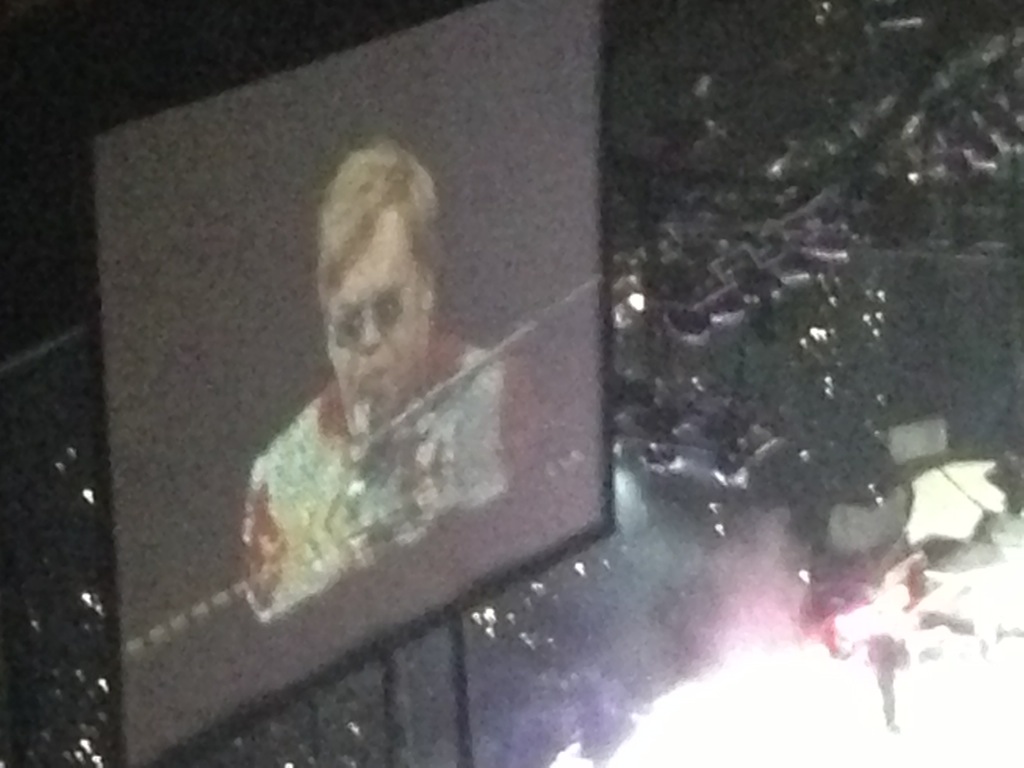 This concert will certainly live in both our memories. If I am not fortunate enough to see this legend in action again, I can look back at my experience and say that I did get to see Sir Elton John perform at least once. He is a true legend of music and a global icon who will always attract sell out audiences wherever he goes.
If you are interested in seeing Elton John perform on his 2013 global tour, check out his other concert dates here: Elton John Tour 2013 Dates.
SaveSave