Do you remember the days when travelers were forced to either go to a physical travel agent to book their holidays or speak on the phone directly with flight companies to book a flight somewhere? I may be a little young to completely reminisce on those days but today's budding travelers are fortunate to have such wonderful third-party operators such as Expedia.
Let's be honest, even the die-hard folks out there who want to stay loyal with their local travel agent have to admit that going through a centralized hub where you can book everything in one swoop! It's just so simple. Even my mum (sorry!) who is not the most technologically advanced individual in terms of computers could navigate her way around the wonderful world of Expedia.
Let's look at the top 5 benefits of using Expedia, which in turn certainly help expedite the planning, and processing of your travels.
Ease
As I indicated, Expedia is a very simple, self-explanatory user interface that allows travelers to select what they are wanting to search for, whether it is a flight, hotel, car rental, activities, cruise or a combination of all these. Everything you need for a vacation is easily accessible from this website. As you go through the process of indicating where you are traveling to and what form of transport, the search engine behind the scenes is always locating the cheapest possible fares.

Once you have found what you are looking for, the ordering process could not be any simpler especially if you have an account with them. You have the ability to save your details just like with any other e-form but also store passport information and other important traveling credentials.
Flexibility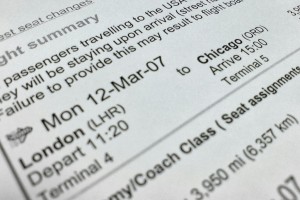 When searching for flights for example, most people have set dates in mind. However, if you are flexible and want to search for the best deal, Expedia facilitates this by providing you with various options, obviously differing with price.
Expedia Rewards
We all hear about frequent flier miles and hotel reward clubs but unless you are truly devoted to the same airline and hotel chain, it can be very difficult to accrue sufficient miles/points to earn anything worthwhile yet you feel like you have spent a fortune on your travels. The solution to all of this has to be Expedia Rewards. This is a great way to centralize your reward earnings and every time you process an order, whether it be for a car rental or a short weekend hotel stay, you can earn enough points in return for hotel stays or flight discounts. I have found that although you may not earn a great deal of points, the best way is to book vacation packages because there are frequently 'double points' available which certainly help increase your totals.
Groupon Getaways
How many of you have used Groupon? This is such a great way to find daily deals on merchandise and recently on vacations or hotel stays. After teaming up with Expedia, Groupon offers a variety of amazing deals (trust me you can get 5 day trips to Tahiti that usually would cost in excess of $6000 for around half-price). Every day these deals are updated though the slight catch is that there is only a limited timeframe and select dates when the Groupon's can be used.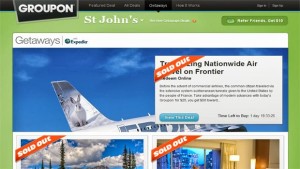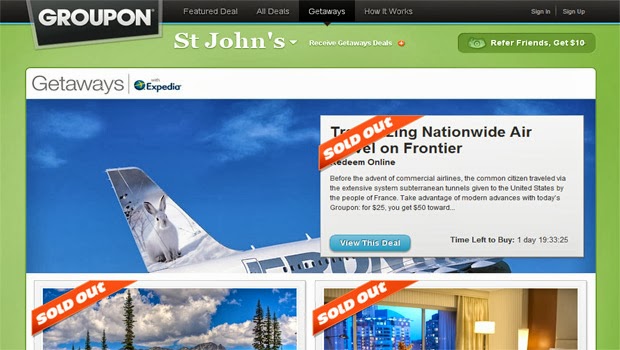 This is a great way to catch a last minute vacation or to save some money especially if you are unsure of where you want to go. There is likely to be something that takes your fancy so take advantage of this great service! Frequently partnerships don't work out too well for either company, but in this case I think this is a great investment from both and the customer is ultimately the one that is rewarded with great deals!
Cheap
We all know about the phrase location, location, location in terms of the 'ideal' spot to house something or the optimal place to be! Well, let's use this same philosophy with price and Expedia certainly comes out on top in terms of the optimal place to find cheap/best deals. There will be cynics out there that can likely find a better deal possibly if you go directly through the hotel chain or airline, but for the most part in terms of direct competitors such as Orbitz, Kayak, Priceline and Travelocity, Expedia comes out on top all the time. Every time I fly somewhere I will generally check out the above sites and I would say that 99.9% of the time, Expedia is the best.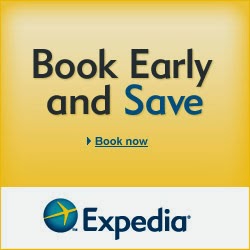 Combining this with all the other benefits that I have mentioned, I think we have a clear winner in terms of best third party travel providers. Long gone are the days where we are thinking about our 'travel agent' ripping us off, now it's just the actual providers (airlines and hotel chains) that are doing this and the intermediaries such as Expedia are just doing their part to expedite and facilitate the booking cycle.