To celebrate our recent achievement of 1000 Facebook LIKES, we are delighted to announce our first official giveaway opportunity to all our followers around the world. The rules are pretty simple if you would like a chance to win a great prize which will be very beneficial for both traveling and everyday life.
The Rules
1. Eligibility – Giveaways are open to readers with valid shipping addresses only, unless otherwise stated.
2. How to Enter – Entries will be made using the generator below.
There are 4 ways you can gain entries into this giveaway:
a) LIKE our Facebook page.
b) FOLLOW us on Twitter.
c) TWEET the following message about this giveaway – I am participating in the Wenger Swiss Gear Backpack Giveaway by @ABritSoutherner #travel #ttot
d) COMMENT on this blog answering a specific question.
3. Entry Deadline – The deadline for this contest is 12:00AM (Eastern Time US & Canada) on Wednesday, April 30, 2014. All entries for giveaways through this site must be received on or before the given "Entry Deadline Date"  to be eligible to win a prize.
4. Winner Selection and Notification – A winner will be randomly generated from all the entries. The winner will be notified within three (3) days of the giveaway deadline date. The winner MUST respond within three (3) days after that confirming their acceptance of the prize and providing a mailing address.
The Prize
As avid travelers and technology lovers, we all know that it is imperative that we keep our gadgets with us at all times. Have you ever been traveling and wondered what was the best way to carry around your iPad, laptop and all those cables? Well, you don't need to worry any longer as our amazing giveaway prize will relieve all of these concerns!
The Swiss Gear Lightweight Backpack is a great way to keep all those travel essentials with you in a perfectly sized travel companion. Here are some of the key components of this great backpack:
Shoulder Strap System – Ergonomically designed with added padding for comfort and control.
Water Bottle Pocket – Features a great side pocket to secure various size water bottles.
Audio Interface – Inside pocket to hold most iPods, iPhones or other MP3 players.
Organizer Pocket – With a built in key fob and multiple divider pockets to help organize your belongings.
Padded Laptop Sleeve – Probably the most important aspect of any modern day backpack.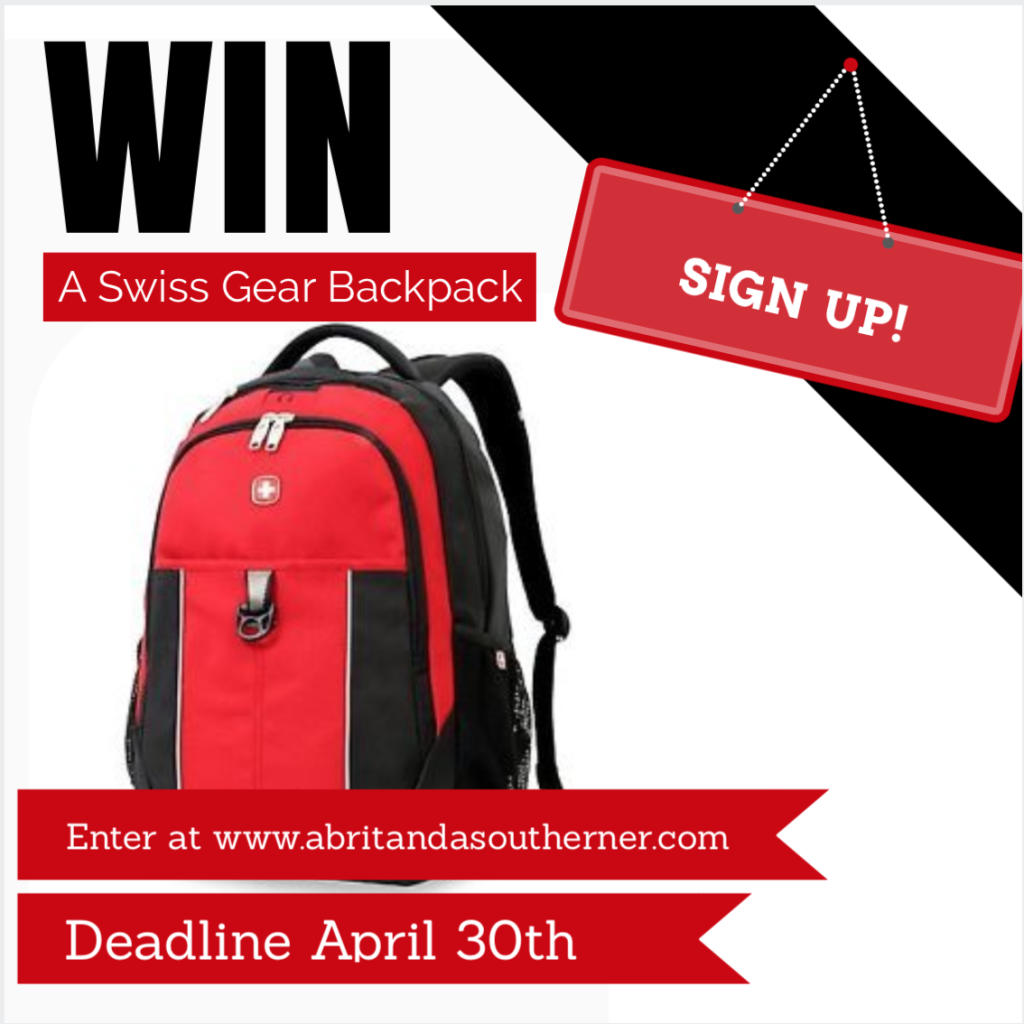 Enter Now Below