Our final installment of 'Travel Blogger Interviews' before we head out of the country, and we are delighted to welcome Heather Cole from The Conversant Traveller.
Please feel free to comment, ask questions and connect with Heather using her various social media fronts listed below.
We would like to give a special THANK YOU to Heather for taking time to interview with us!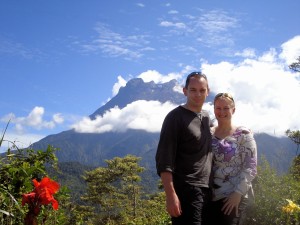 Name: Heather Cole
Hometown: Kendal, England (United Kingdom)
Website: The Conversant Traveller
Social Media: 
What is your favorite aspect of traveling and if you are a travel blogger, why did you decide to create your website? 

I travel for the shy smiles and enthusiastic waves from curious village children, and the adventures that come from following the advice of strangers. I began my blog in September 2013 to provide an outlet for my travel writing, as well as to hopefully inspire fellow travellers, particularly those who, like me, have to fit a 9-5 job around seeing the world!

How many continents have you visited? 

Five

How many countries have you visited? 

21-30

What is your favorite destination in the world and why? 
At the moment, Morocco! It's a whole new continent a mere 3 hours away by plane, and the cost of living means we can spend a few weeks living like kings in riads which are straight out of 1001 nights. The culture is a world away from what we're used to here in the UK, and the experience all the more rewarding for it. The people are some of the most genuine we've ever come across (and we've seen a lot of SE Asia!) and the scenery is a geologist's paradise.
If money/time was no object and you could visit anywhere in the world, where would you travel to and why? 

Probably, like many other people, Antarctica. Not because I particularly want to go (I love snow and penguins, but think I'd get a bit bored as I'm someone who can't sit still for more than 2 minutes), instead rather because I know it's somewhere I won't ever go whilst time and money ARE an object.

Which of the following gadgets do you take on your travels? 

Camera and Phone. Oh… and more cameras! (3 to be precise)

What is your preferred method of transport? 

Car

Complete the following, "Everywhere I go, I visit…." 

The jungle! I'm terrified of bugs and apparently get rather grumpy in the heat, but for some reason I love rainforests with their lush environments and the constant reassuring symphony of insect wildlife.

Here is your chance to sell yourself and your website! Tell us some more information about yourself, what your travel philosophies & future plans are and anything else that people may find interesting to read about… 
Ok, so this is where I tell you about how I was sitting bored at my desk one winter morning, cursing the computer which had frozen yet again, wishing the guy sitting across from me would trim his nostril hair, and dreaming of exotic places flung far away from the daily office grind. I should then go on to impress you with tales of how I spontaneously jacked in the day job and headed off to explore the world. I have no money, but hey, I'll become a travel writer and earn enough to keep me in daily croissants and cappuccinos. Enough. I'll admit it. I do have a day job, and a hubbie and a mortgage to manage (one being easier than the other!), but through my blog I hope to prove that inspiring travel is still possible with a 'normal' working life.
My blog about our 'wanderings and wonderings' was born out of a love for creative travel writing, often with a humorous slant whilst talking about our many misadventures, often at poor hubbie's expense, and the desire to help fellow travellers follow their dreams. So why not check out my blog www.theconversanttraveller.com for tips, tricks and tales from the road, and see if our travel dreams cross paths!