We would like to give a special welcome today to Norman Viss from Expat Everyday Support Center who has graciously given his time to speak with us and help us learn a little more about his travel thoughts and his website.
Please feel free to comment, ask questions and connect with Norman using his various social media fronts listed below.
We would like to give a special THANK YOU to Norman for taking time to interview with us!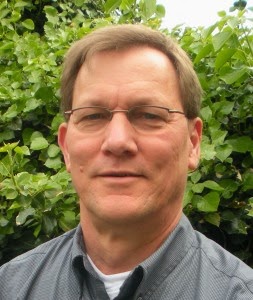 Name: Norman Viss
Hometown: Philadelphia, Pennsylvania (USA)
Website: Expat Everyday Support Center
Social Media: 
What is your favorite aspect of traveling and if you are a travel blogger, why did you decide to create your website? 

I love getting into other cultures, understanding in a deeper way how they see the world. I have lived in two countries for extensive periods of time, which for me has been wonderful. 
Because of my long expat experience we created a coaching support website for expats and global travelers, to provide support for the everyday things people run into.
How many continents have you visited? 

Three

How many countries have you visited? 

11-20

What is your favorite destination in the world and why? 
The Mediterranean area – any country the borders the sea. I love the weather, cultures and food of those areas.
Africa is my second choice: the raw beauty and different cultures.
If money/time was no object and you could visit anywhere in the world, where would you travel to and why? 

I would take a trip around Africa, taking several years to do it. I would try to provide any assistance I could to the people or organizations working to improve life in Africa. I would want to enjoy the beauty of the continent and the richness of its peoples and cultures. South and East Africa would have my preference.

Which of the following gadgets do you take on your travels? 

Camera, Phone and Tablet

What is your preferred method of transport? 

Car

Complete the following, "Everywhere I go, I visit…." 

The local markets and the local cafes and eating places. There one can meet people and observe the daily life.

Here is your chance to sell yourself and your website! Tell us some more information about yourself, what your travel philosophies & future plans are and anything else that people may find interesting to read about… 
I am fascinated by going deeper into culture helping others understand how other cultures work and the richness that can be found there.
That's why coaching is such an important tool – it helps people use their own resources to grow and learn. Our blog is not so much a travel blog as a tool to help people go beneath the surface while they are traveling through or living in another place. We also provide webinars and other tools to help expats and global citizens thrive where they are.
Whether one is sending a weekend, a month or several years in a country, we can help them see the environment in a deeper way.