Packing for a trip is always a mad rush and last minute process! I always try to justify why I shouldn't take some of my essential items because of what liquids they contain and the struggles this incurs trying to get through TSA lines at the airport. Well, we think that we have found the perfect solution! La Fresh is a company that is making an impact on people's lives by providing a product that is effective and convenient.
The La Fresh Travel Lite wipes selection is vast and offers something for everyone's needs. They offer single and multiple packets of shoe shine, hygiene, make-up remover, insect repellent, lens cleaner among many more. You can check out their extensive selection here.

We have already started to see this travel range in airports. On our recent weekend trip to Minneapolis we noticed that La Fresh travel range was for sale inside the airport terminal which clearly indicates where the market is moving with these types of products! The best overall advantage of this product range is that it is officially carry on approved which makes this a must have for any traveler!
Lens & Screen Cleaner
I always try to keep screen cleaner in my bag to take care of my Apple products and of course glasses. I was looking for a different cleaner because the one I was using previously was left streaks and an overall poor performance – obviously not ideal when traveling.
I started using the Lens & Screen Cleaning wipes from La Fresh and immediately found these to be different from other products. I opened the packet and to my surprise no water but a large damp wipe. At first I thought something was wrong, how could this dry wipe clean anything – how wrong was I! I cleaned every screen I own (iPhone, iPad, MacBook Pro with Retina) with one wipe, no sticky hands or residue and the best part of all no streaks.
La Fresh differs from others because their products contain small amounts of water and pursuing their ecological philosophy, products are made from biodegradable materials.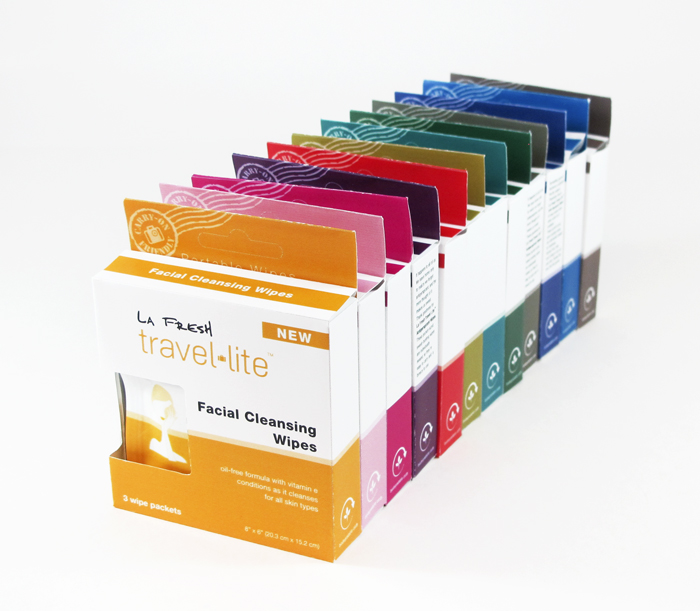 The Pros
Great design
Small and Carry-on approved
Variety
Biodegradable
Convenient
No residue
Made in the USA
The Cons
Some may consider the price to be a drawback but overall for a convenient, travel-size item it is reasonable
Conclusion
When you are packing for a trip and do not want to carry all of your liquids, I would recommend buying La Fresh Travel Lite wipes for your needs. It's a great product and from our experience is certainly worth the price.
*Disclosure of Material Connection: A Brit & A Southerner was not financially compensated for this post. We received free samples from La Fresh for consideration of review purposes only. This is solely our personal opinion/experience*