My first experience in the United States of America was visiting the amazing city that is New York City. The stereotypical 24 hour city of the world certainly lives up to it's reputation and I was delighted whenever we arranged to go back here so that Heather could experience this vibrant city for the first time.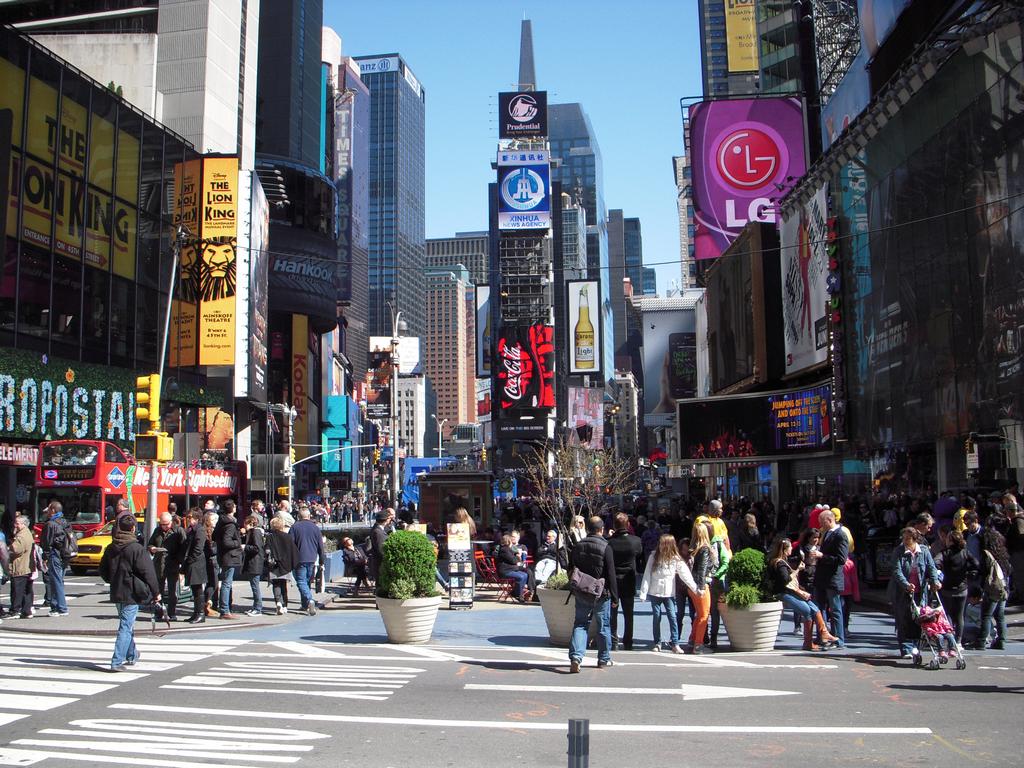 Where to stay in New York City?
I had previously experienced the YMCA's in downtown Manhattan so it was step up in residence when we decided to stay at the Four Points not far from Times Square and Broadway. Arriving at La Guardia airport on Thursday evening, we spent the night at an airport hotel nearby and then ventured into Manhattan early Friday morning by taking the local bus route from the airport to just north of Manhattan.
Navigating the public transportation system in NYC is part of the whole experience and you will certainly need to have your wits about yourself to ensure that you are always travelling in the intended direction otherwise you could quickly find yourself miles away from your destination. We boarded the subway and headed to the Times Square station where we disembarked and walked towards our hotel.
It is a good point here to state that Expedia and other travel sites are a little misleading when they suggest the Four Points is located on Times Square as in reality it is probably a 10-15 minute walk from the hub of activity on Times Square. Either way, the location is still great and the hotel is modern and provides the perfect location to explore surrounding areas.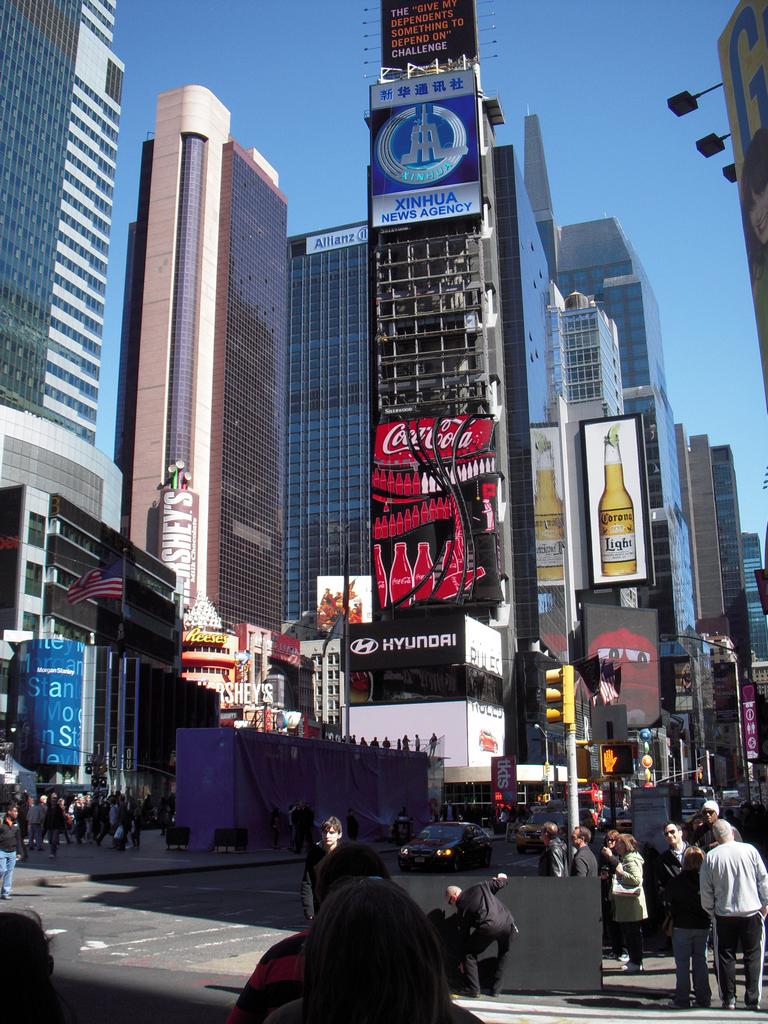 We checked in early around 10:00am and left our bags before heading out on to Times Square. Heather's reaction said it all as she was more in awe and astonishment at the expansive lights and vibrancy on show even during the day. We walked down Broadway taking in several stores along the way and then headed back to the subway after deciding to head further downtown to visit one of our 'pre-paid' attraction, the Statue of Liberty and Ellis Island.
We used the Go Select Smart Destinations pass to select several attractions prior to heading to NYC and this proved to be only slightly beneficial given that we still had to line up with all regular tourists who still had to purchase tickets.
Statue of Liberty
After taking the subway to Battery Park we walked around taking in the gorgeous scenery which was enhanced by the perfect spring/summer's day with not a cloud in the sky. When we saw the line for the ferry to Liberty Island our initial thought was to come back the next day but we soon realized that the line was at least moving in the right direction and the projected wait of 1 1/2 hours may not be too bad.
We were entertained throughout the wait by a Caribbean street performer who was certainly encouraging the crowds to join in with his performances.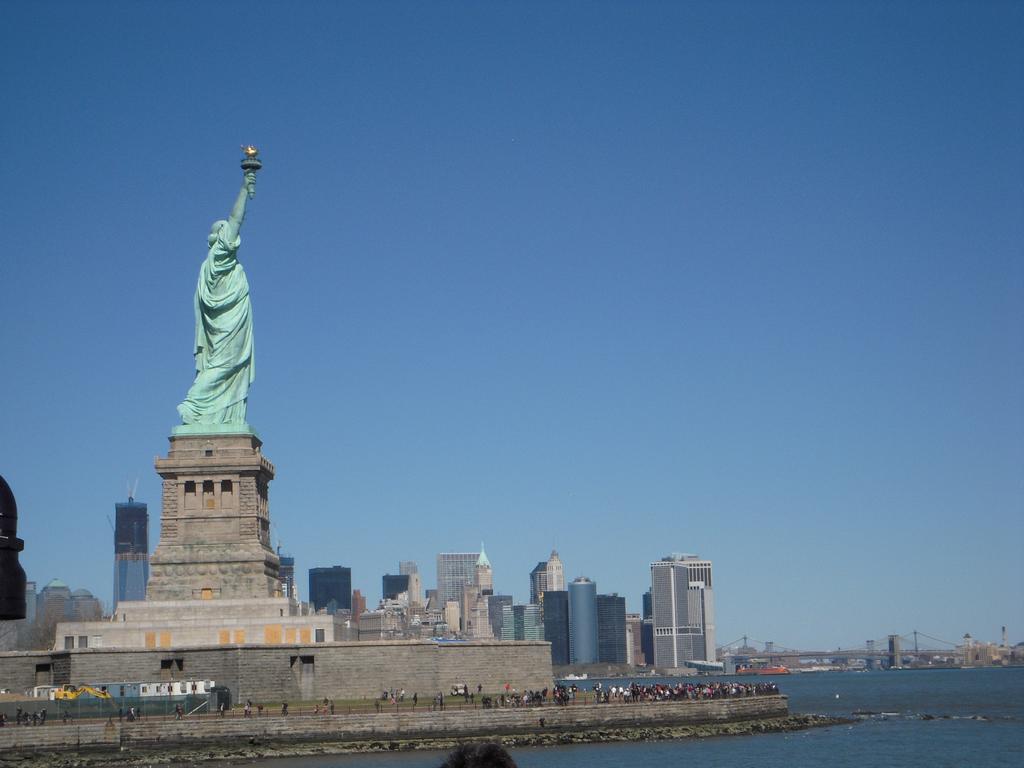 We finally moved through security and boarded the ferry to Liberty Island around 3:00PM after initially waiting inline around 1:15PM.  Not too bad a wait after all but I would probably recommend trying to go early morning to see if the queues are a little shorter to maximize your visit to the Statue and Ellis Island.
We took some amazing pictures not only with close-ups of the Statue of Liberty but also of the infamous NYC skyline as our ferry moved further away from downtown. We were able to spend some time on Liberty Island but unfortunately did not have enough time to go 'up close' to the statue as we still had to visit Ellis Island and the immigration museum before the final ferry headed back to Battery Park at 5:00PM.
Wall Street
The experience on Ellis Island in the museum is worthwhile and interesting though towards the end it can get a little boring (maybe this was just my personal opinion as my first trip to NYC required me to do a case study on immigration groups in NY).
We caught the last ferry back to downtown and then started walking towards Wall Street. Seeing the "Charging Bull" was interesting especially given the location and the police escort that was moving tourists from the pavement to the center of the street for photograph opportunities.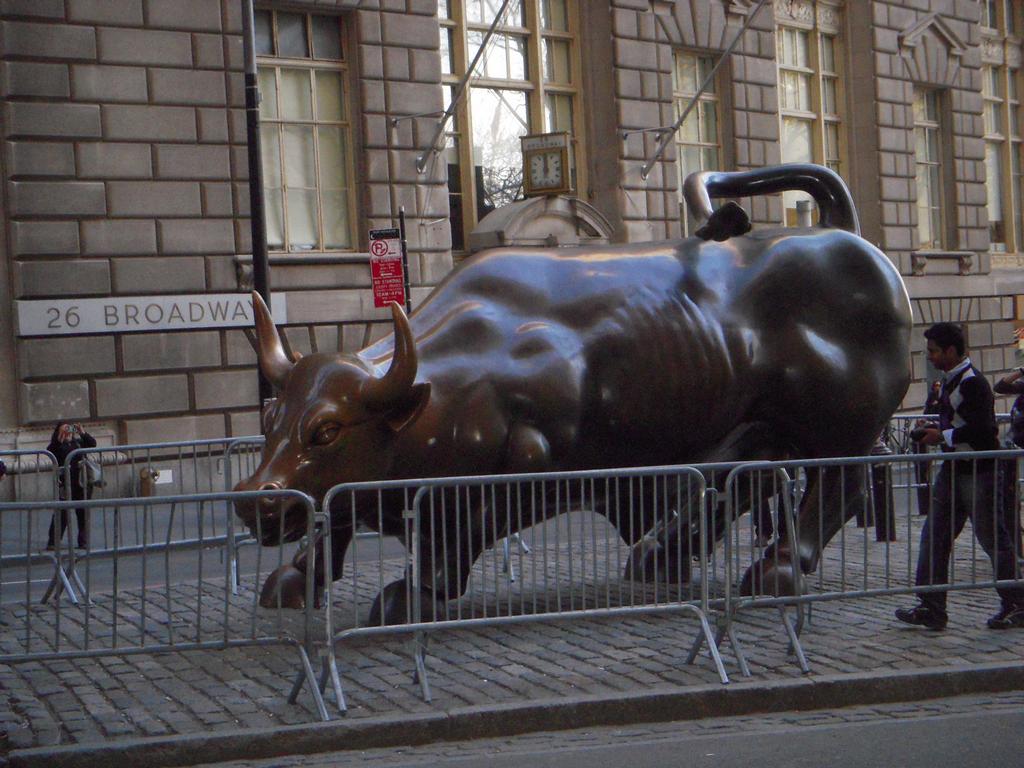 Walking down Wall Street was another eye opener as it gave us an opportunity to see how people employed in NYC's financial district get from one place to another. Nearby to Wall Street is the 9/11 Memorial site which although we didn't pay to go and visit, just being in the area where the Twin Towers fell was a worthwhile experience, just feeling the initial somber mood but at the same time noticing how the area has re-developed and moved forward since the disaster.
For anyone interested in finding some real bargains, you have to visit the Century 21 store located near Wall Street.
Positives
Statue of Liberty is a must see despite the long wait to take the ferry. The photo opportunities are amazing especially of the NYC skyline and up-close pics of the statue.
Times Square is a 24 hour strip with so many things to do – probably spend a whole day there and still not see everything!
Wall Street is decked with history and the infrastructure is particularly worthwhile seeing.
Public transportation is great once you establish how it works – buy a subway/metro pass and load your card to save money.
Negatives
Don't really agree that we should have to pay for the 9/11 Memorial.
Volume of people, especially tourists, makes it difficult to plan to do all the attractions especially if you buy a pre-paid booklet (BEWARE – just purchase those that you definitely want to see because you won't have as much time as you think to do everything)
Part 2 of this trip will see us visit the Empire State Building and the Museum of Natural History