Memorial Day Weekend 2014 saw us venture on a pretty spectacular yet hectic road trip around the New England states and across the border into Canada. Road tripping from Boston to Canada and back in just four days really tested our organizational skills as we still wanted to see as much as possible during a short timeframe. When you think about amazing road trips…well there are not many that we have experienced so far that come close to the beauty and experiences we had on our epic New England Road Trip!
Rather than trying to cram all of what we did into one post, this will give you a brief overview of what we did on the way to Canada and later we will release part two that shows our route back from Canada to Boston.
We LOVE road trips! One of the great benefits of living in the States is that you are able to experience so many of them. If you are looking for some alternative options, check out this post on other amazing US road trip itineraries that features a similar New England road trip but from Montreal to NYC.
The Route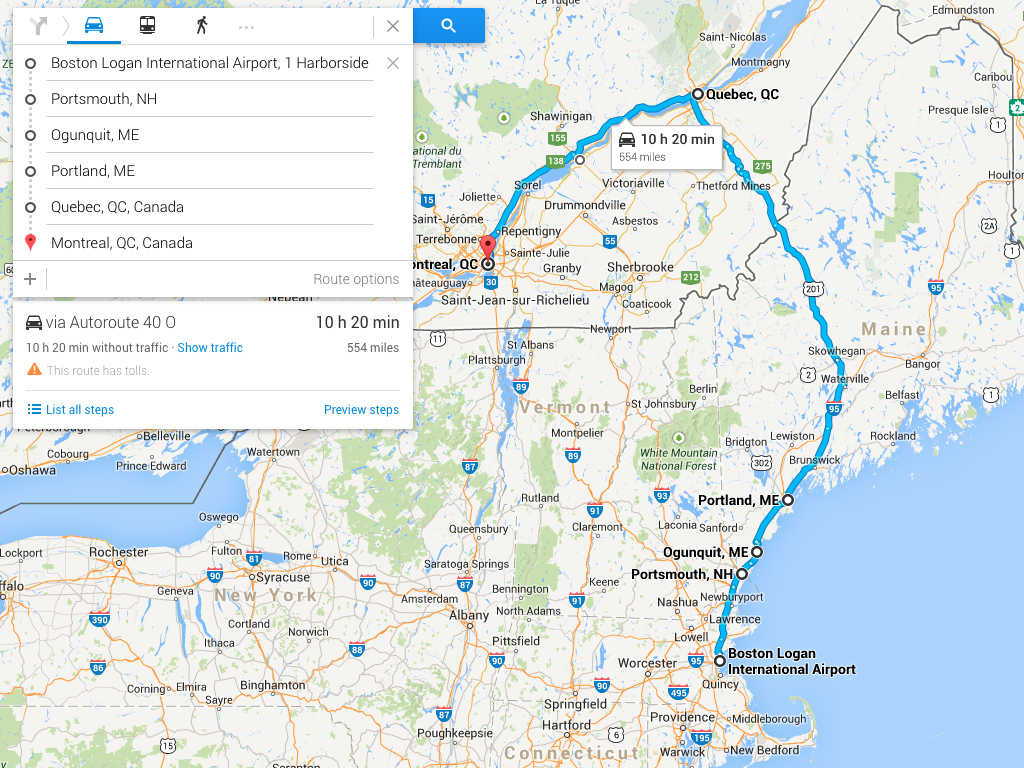 Flying out of Memphis on Wednesday evening, connecting in Baltimore and arriving in Boston just before Midnight caused our first issue – where to sleep the first night?
Hotels close to Logan International Airport in Boston are not cheap, plus you have to consider how you will get to the hotel. We considered staying overnight in the airport terminal and had it not been for a long drive ahead the next morning, I'm sure we would have chose this option.
Fortunately we found a pretty good deal on a Holiday Inn Express that offered a free airport shuttle for $165 per night which is still pricey for only 6-7 hours but at least we had a good night's sleep!
Here are the US states and Canadian provinces that we visited during this road trip to Canada:
New Hampshire
Driving north from Boston Airport in our Chevrolet Cruze saw us cross the state line from Massachusetts into New Hampshire. I have to admit that our time in NH was pretty uneventful as our initial plan was to venture west to Manchester, NH but we decided instead to go directly north heading towards Portland, Maine.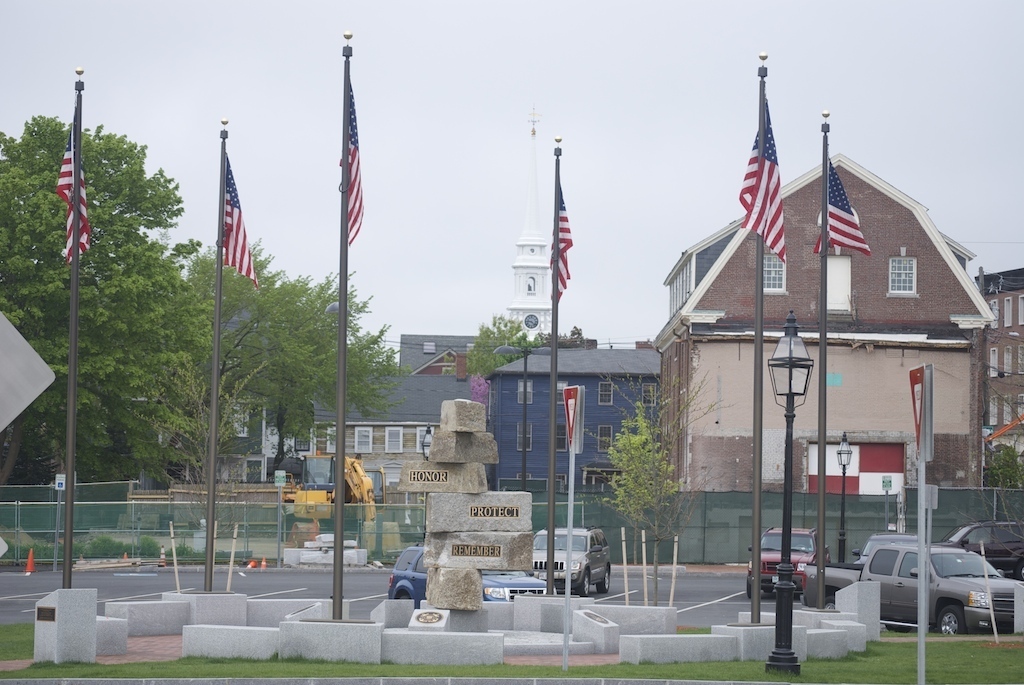 We did wander off the so-called beaten path rather than staying solely on the interstate and stopped in the quaint harbor town of Portsmouth though aside from a Memorial Bridge and a few shops, there wasn't much activity on a Thursday morning.
Maine
After breezing through state of New Hampshire, we crossed into Maine where we spent much of Thursday driving north to the Canadian border.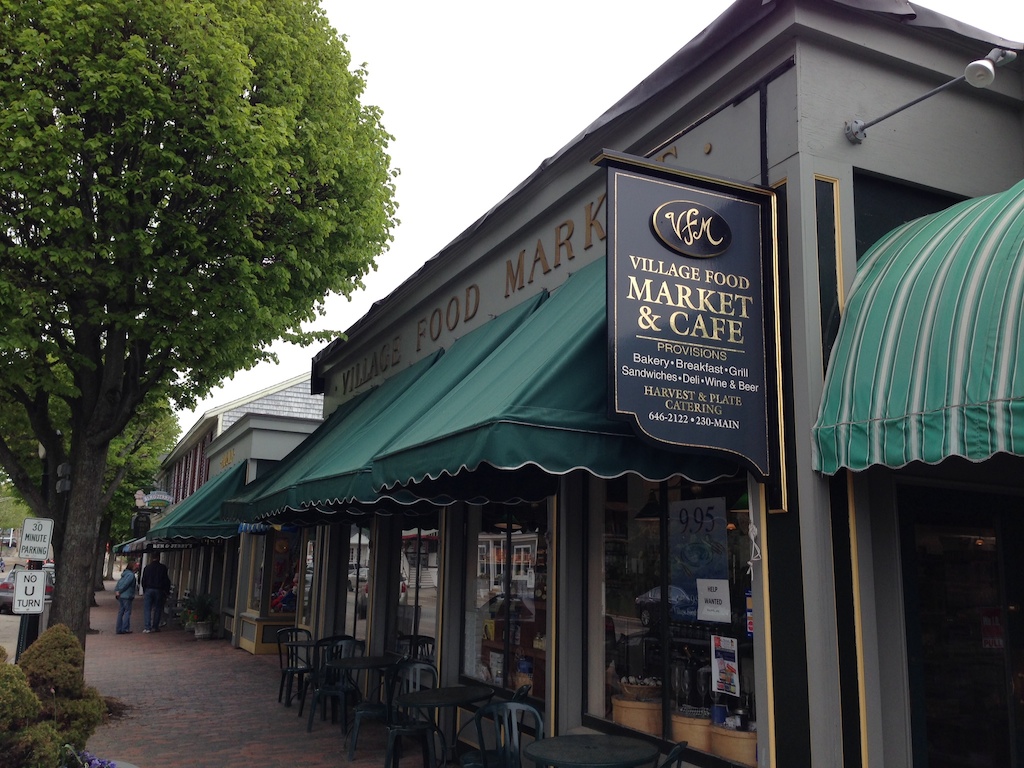 Entering into Maine we again headed off the interstate, this time for a quick coffee break in the charming town of Ogunquit.
We decided to spend some time in Portland primarily to visit the Portland Head Light. This lighthouse is a perfect spot to walk around and take in some scenic views of the Eastern coastline overlooking the Atlantic Ocean. When we first arrived, the lighthouse was partially covered in mist and visibility over the ocean was short but even in the short time we were there, it was pretty cool to see the mist rise and everything in the landscape become more prominent.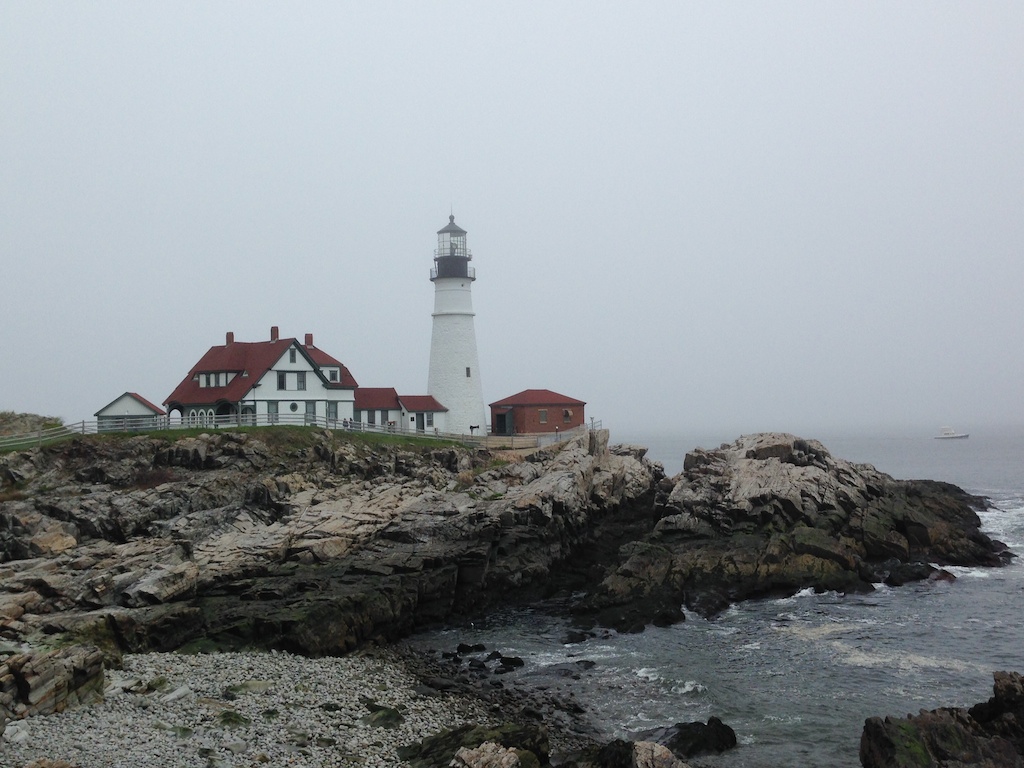 Maine is one of the more picturesque states to drive through and the further north you go, the more scenery you find with a variety of great spots along the way to just pull over on the side of the road and take some memorable shots.
Quebec City
Crossing the Canadian border in Maine was a painless process and we were soon back on the road though immediately we found ourselves feeling like we were in the heart of France. Every sign and direction was in French and this was when I appreciated those long French classes I had taken during my high school years.
The drive from the border to Quebec City takes about 2 hours but you pass through several villages that give you a brief insight into what Quebec City is really like. Arriving late Thursday evening, we checked into our hotel and then had dinner at Le Cochon Dingue.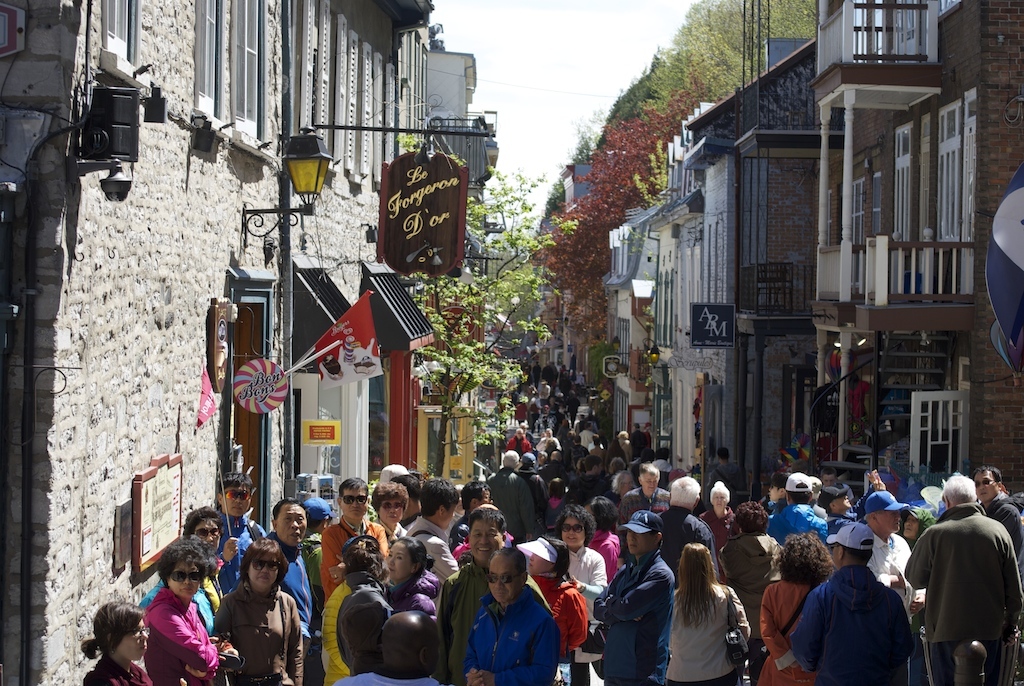 Our time in Quebec City on Friday was spent exploring Montmorency Falls and Vieux Quebec which are certainly two of the more popular attractions here. We certainly appreciated our time here though our time was cut short given we headed to Montreal that evening.
Montreal
The drive from Quebec City to Montreal can be taken either north or south of the St. Lawrence River. We opted for the northern option given that it passed through Troix Rivieres which we expected to have a little more to see than it really did. This route to Montreal took about 2 1/2 hours, again a little longer than anticipated but a scenic enough drive to make it interesting.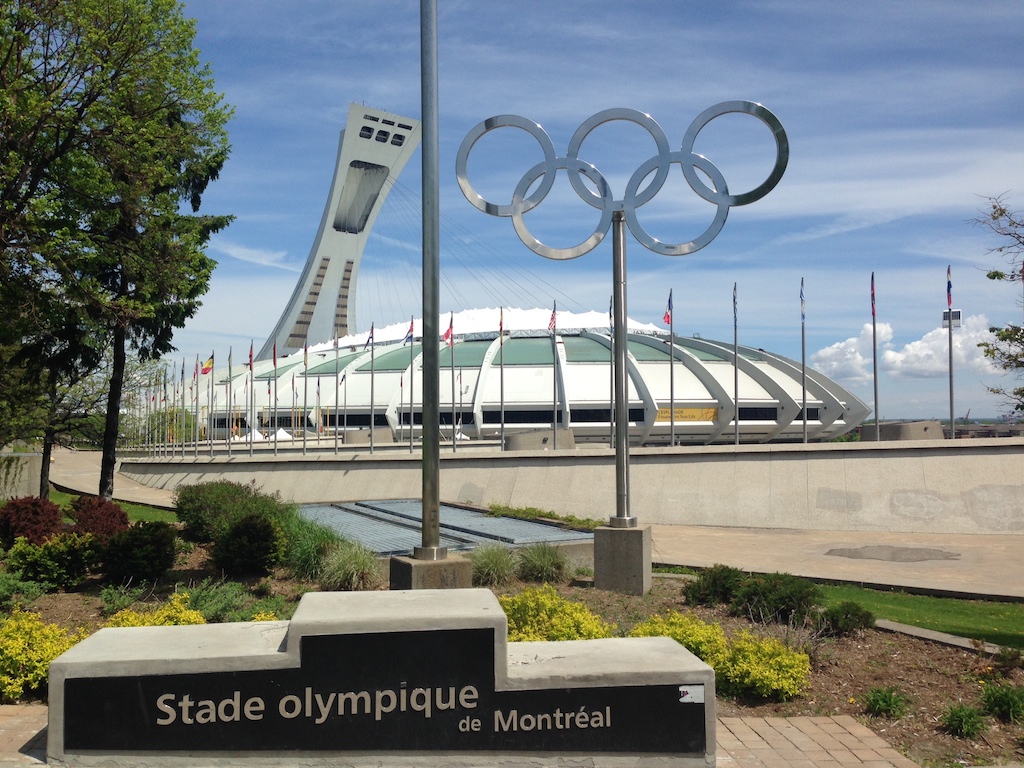 We spent Saturday morning exploring the Olympic Stadium before heading downtown to Old Montreal. Montreal was probably our most disappointing location throughout this whole trip but I don't think it helped that there was so much construction taking place downtown that really spoiled the aesthetic appearance of the city.
Summary
The first half of our Memorial Day Weekend road trip saw us venture through three US states and across the border into Canada taking in both Quebec City and Montreal.
I would certainly say that the highlight of our trip was the time we spent in Quebec City and we are both eager to head back there again to explore further. The relaxing feel of the city and the nature of the 'Quebecoise' locals makes this a really attractive city to wander around.
Have you visited the New England states in USA? What about crossing the border into Canada?