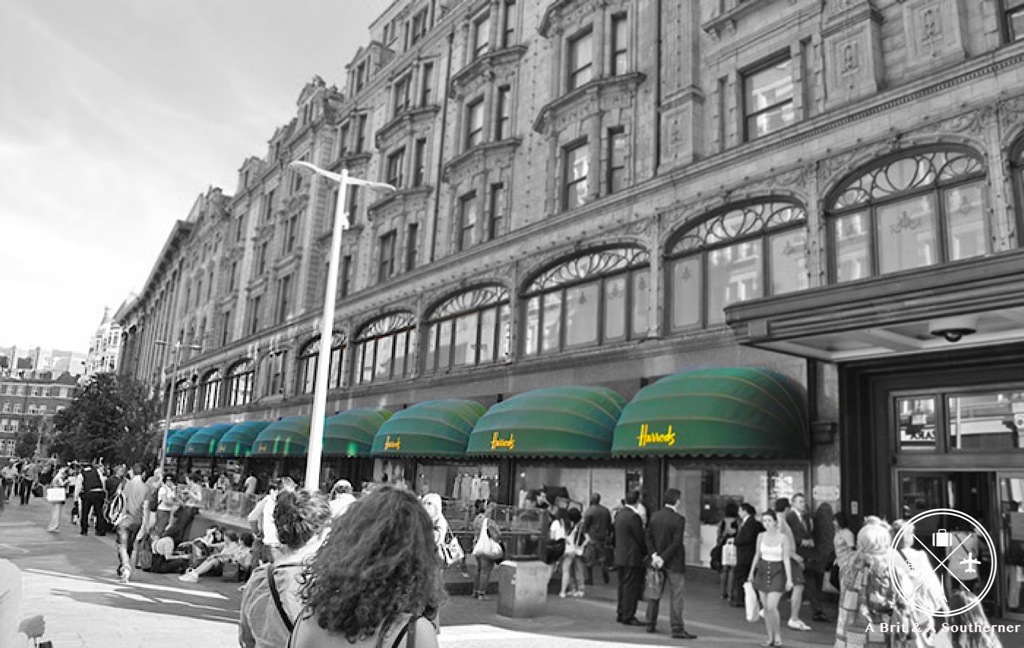 Location:  World Famous Department store Harrods in London, England
Author: Chris & Heather Boothman (A Brit & A Southerner)
Description: While visiting London is all about seeing those mainstream tourist attractions such as Buckingham Palace and Big Ben, the savvy traveler will always find some time for a little retail therapy and there is no better spot throughout England's capital or possibly anywhere in the world than Harrods department store.
This image was taken during our last trip to England in December 2013 and as you can see from the large crowds congregating around this store, it is clearly a popular spot for tourists and locals alike. The colored canopies really show the iconic name of this store and the colors are stereotypically reflected throughout the store especially when looking at souvenirs and memorabilia related to your trip here.
With seven floors of packed collections to sift through and leading designers/products filling all these floors, it is near impossible to spend less than hours in this store. Even for those of you that are not usually thrilled by shopping, I am convinced you will find something in here to interest you!
Have you visited Harrods before? What other iconic department stores around the world have a similar impact on the tourism industry/economy?