Are you a sports fanatic? Do you enjoy watching the thrills and spills at a live sporting event? The answer to both of these questions from my perspective is 100% yes! I have always enjoyed experiencing live sporting events so naturally during our recent trip to St. Louis and the opportunity arose to visit Busch Stadium to see the MLB encounter between the Cardinals and the Milwaukee Brewers, it was pretty obvious that I was excited about this experience.
If you have never visited St. Louis before, let me tell you that the people of this great city are truly fanatical about their Cardinals. Whether they are encountering success or failure during a season, you can always anticipate that their die-hard fans will be pulling for them to get a win at Busch Stadium.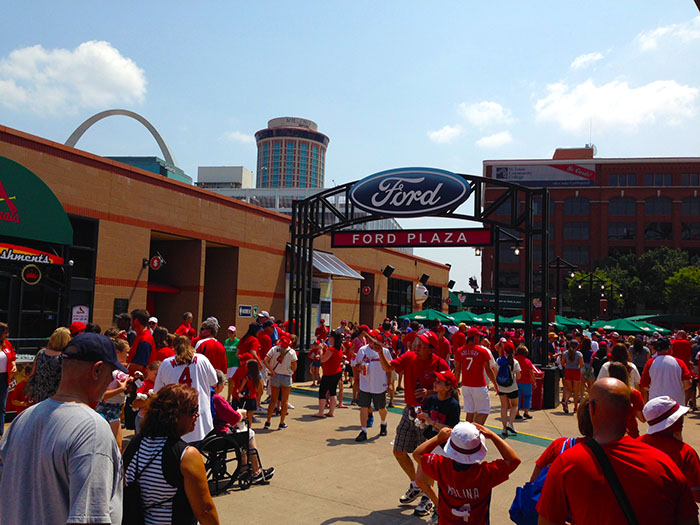 On a gorgeous Sunday afternoon, what better way to spend this than an exciting encounter with two of the league's leading teams in 2014. Both teams are in the National League Central division and with the Cardinals just a couple of games behind the Brewers, this was going to be a closely fought match-up. St. Louis gave a first-start to their newly acquired starting pitcher, John Lackey and he would certainly be tested in his opening start against Brewers ace – Matt Garza!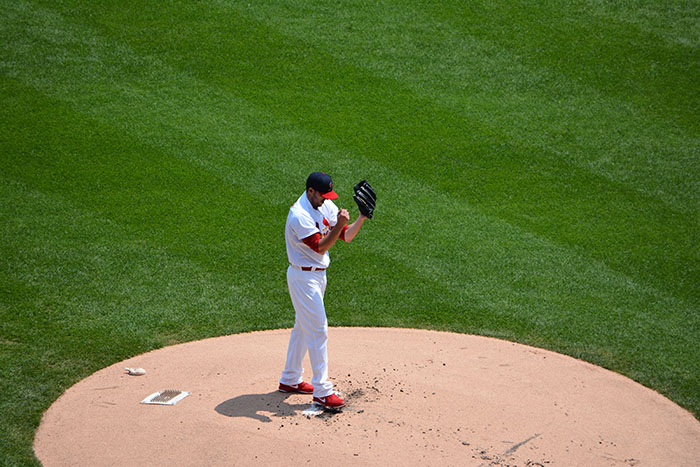 Ballpark Village
Prior to the opening pitch, what better way to experience the stereotypical 'day at the ballpark' than wandering around the Cardinals Ballpark Village situated just outside the stadium and then through the various concourses and official Stadium Store when through the admission gates.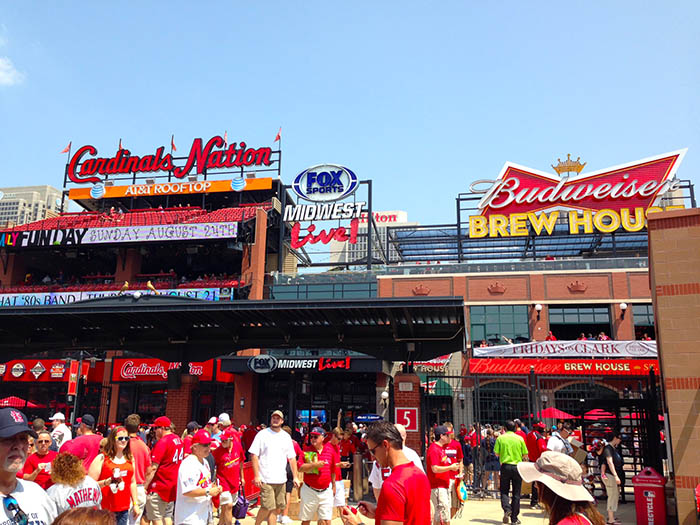 As with all major sporting events, the concession stands are a little expensive though for $9 at Busch Stadium you can purchase a large 'refillable' soda which is actually a pretty good deal given that you can easily get 3 or 4 refills on a scorching afternoon. Throw in a tray of nachos and you have a stereotypical baseball lunch and all ready for the game to be underway.
Busch Stadium Layout
Busch Stadium is the third Major League Baseball stadium that I have visited now after Tropicana Field in Tampa and Citizens Bank park in Philadelphia. I have to admit that St. Louis so far has the most scenic because with the Gateway Arch in the background along with the skyline, you can really get some spectacular views especially from the higher parts of the stadium.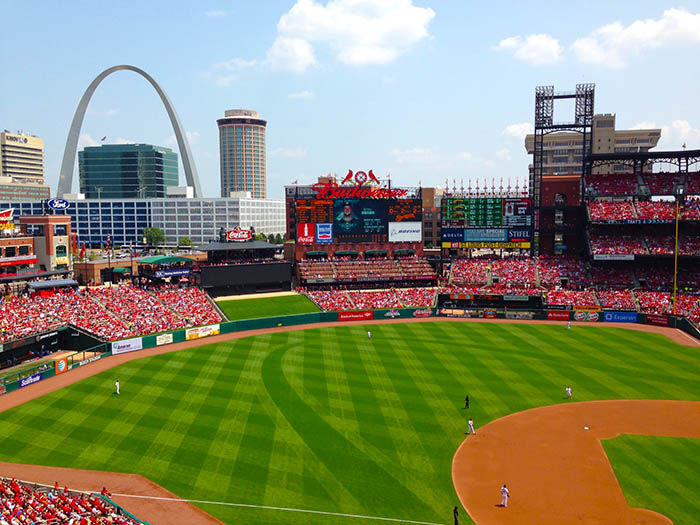 Our seats were located in the Infield Pavilion, section 357 which at first may seem to be a little high. But as soon as we reached our seats we realized that we would be in for a real treat! We could see all of the ballpark without restriction and just glancing up we were able to see the awesome Gateway Arch that towered over the stadium.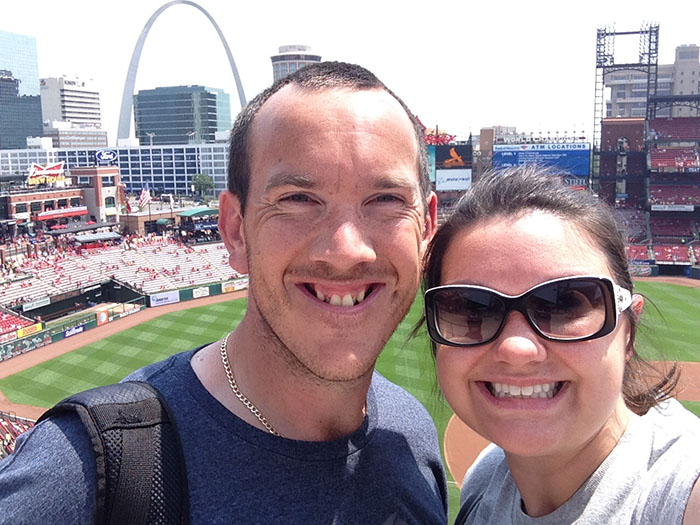 Cardinals vs Brewers
When you hear that the final score was Cardinals 3 Brewers 2, you will probably think that this was a close encounter. From a neutral's perspective, this was a real one-sided game with the Brewers looking the far superior outfit. However, just like any other sport, unless the dominant team puts away the other while they are on top, there is always a chance of a comeback and this is exactly what happened here.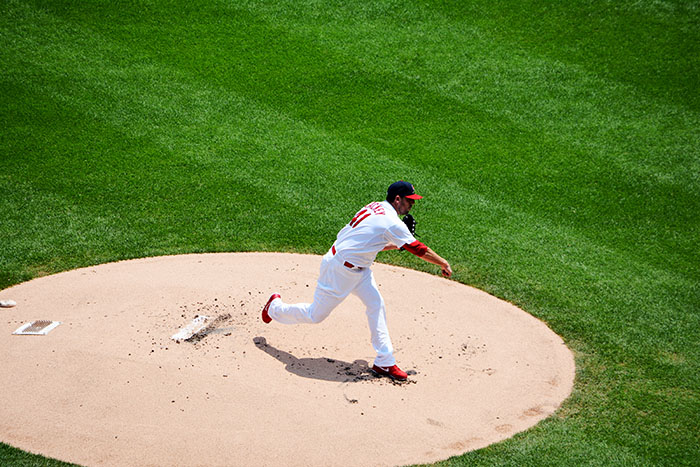 In the opening innings, the Brewers snatched a 2-0 lead through a single in the first by in-form Aramis Ramirez and a towering 431-foot home-run by Mark Reynolds in the second. With Garza giving up just a solitary hit through his first 6 innings but then suffering an injury that forced him out of the game, the tide turned and the Cardinals did what they do best – pounce and quickly gain the upper hand!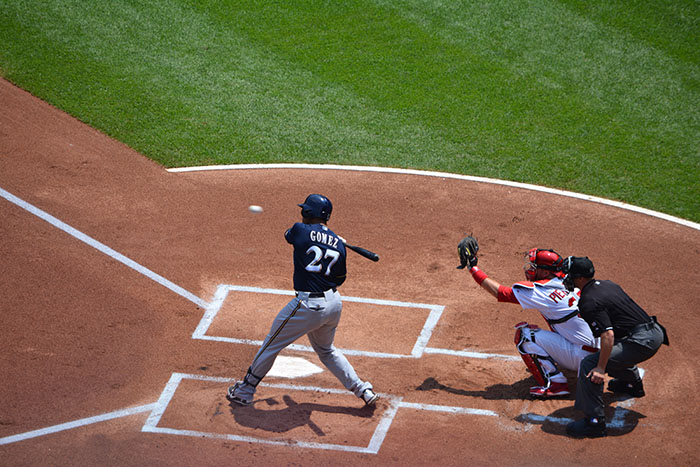 Matt Holliday hit another towering home-run to reduce the deficit and then two more runs in the seventh were quickly added. The Cardinals sealed an important victory in their chase for top spot in the NL Central despite rarely threatening for 3/4 of this game.
A Day at the Ballpark
Baseball is not one of my preferred sports but just like most others, if there is an opportunity to visit a live event I will be on the front row to grab tickets!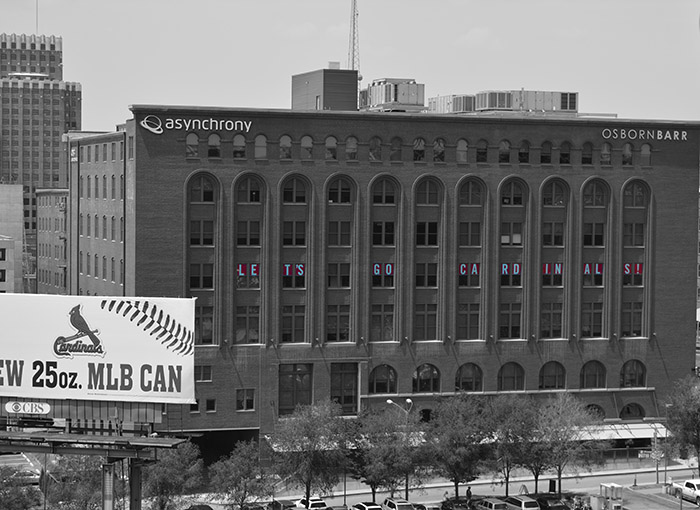 The Cardinals and Brewers was a great experience, certainly better than the previous two MLB games I have watched live but the highlight from this was seeing both Busch Stadium and also the fanatical Cardinal fans that clearly are one of the best in the baseball nation.
What are your experiences at baseball games either in the United States or another country? Do you enjoy watching sports in person or do you prefer to follow the action on tv?