As an 'American', who doesn't love to attend a baseball game? I mean after all it is America's favorite sport! In addition, as a Southerner growing up in a state like Arkansas that does not have a single professional team in one of the major sports, I always turned to our sister states for my pro sport teaams! There is one that stands out from all the rest and that is the St. Louis Cardinals in major league baseball.
I will save the "as a small child stories", but I will tell you that watching the Cardinals play was a family affair and still is.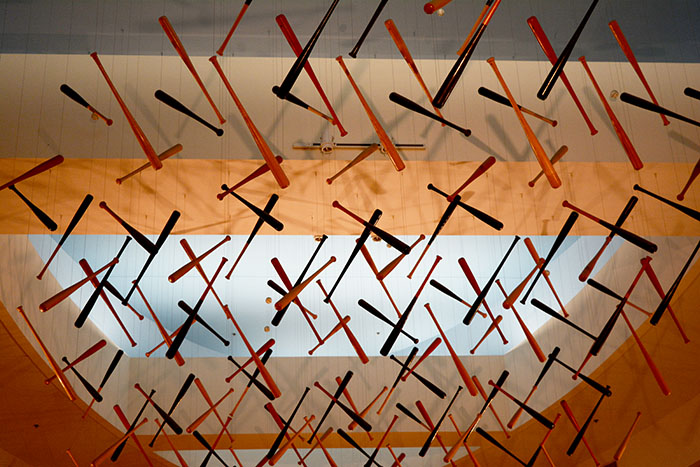 When you think about baseball probably some negative and positive things come up but do you ever think about the bats that they use?  Where are they made? How do they make them?  If you have asked yourself these questions or are an avid baseball fan you should check out the Louisville Slugger Factory & Museum.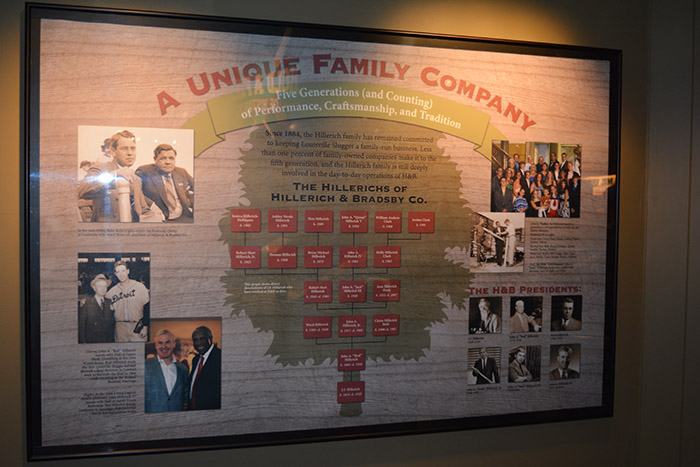 Parking and Admission
Parking is fairly easy to find throughout downtown Louisville! We parked by the riverfront and walked straight up to the factory and museum which was straight ahead on Museum Row. Trust me when I say you can't miss it, all you have to do is look for the massive baseball bat that towers above many of the buildings in the Louisville skyline.
Tickets are $12 dollars for adults which was reasonably priced considering that you are actually able to walk through a working factory. During the Summer, 'twilight tickets' are available after 6:00PM until 8:00PM for $6 so it may be beneficial to visit at this time for the discounted rate if your schedule allows this.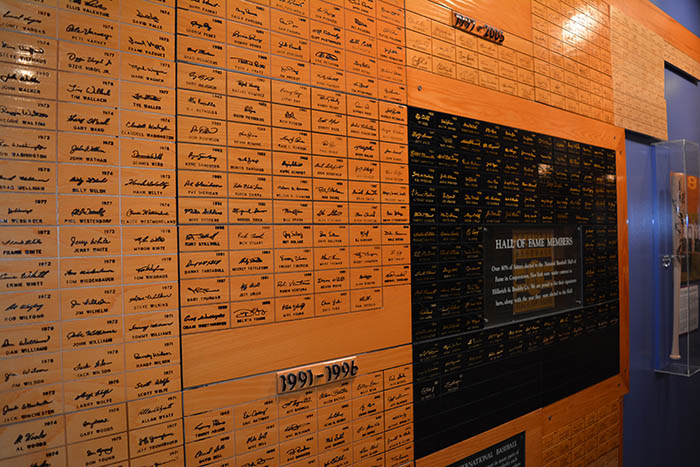 The Louisville Slugger Museum
Once you enter the Museum there are interactive exhibits before you enter the actual tour. It is a very informative and impressive collection if you have been a baseball fan for decades, and will certainly bring back some cherished memories of some of the legends that have played this game.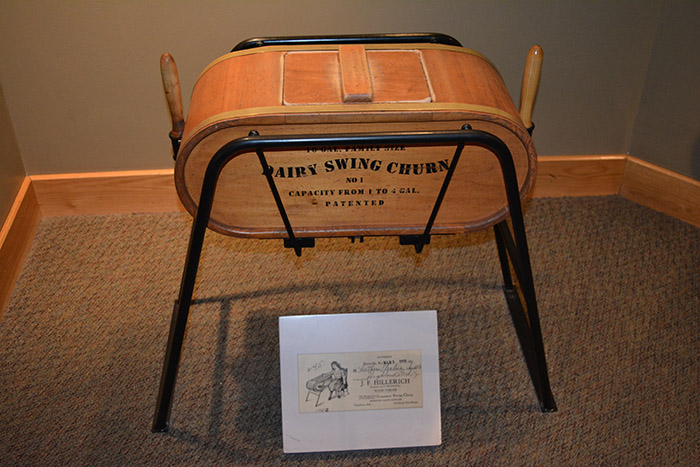 I don't want to spoil anything in the tour but just to give you a small insight into what to expect, there is an iconic "Babe" bat on display that was pretty cool to see.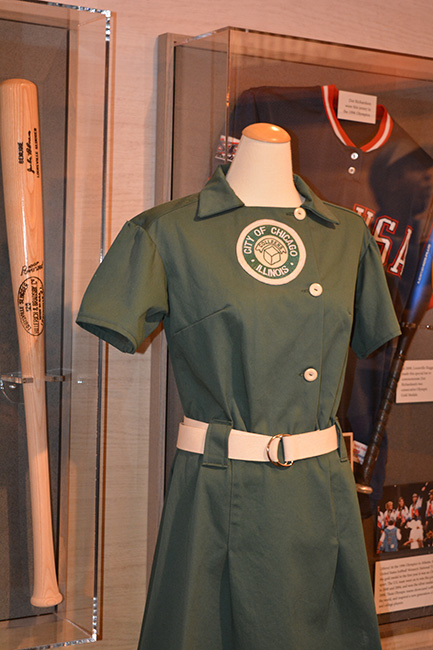 Not to give all the attention to men's baseball but there are interesting artifacts for the women as well.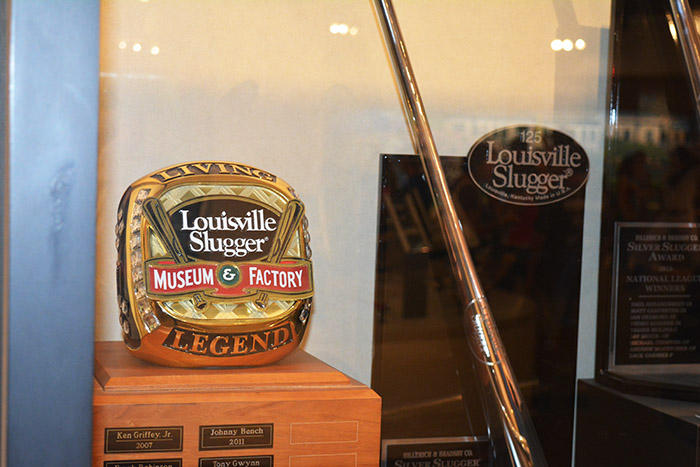 Louisville Slugger Factory Tour
Probably the coolest aspect of visiting this museum is being able to set foot on the working factory floor which even today churns out thousands of baseball bats on a daily basis. Whether you are interested in seeing the modern day lathes in action, or a historic summary of our they were once hand-carved, there is something in this short 30 minute tour for everyone.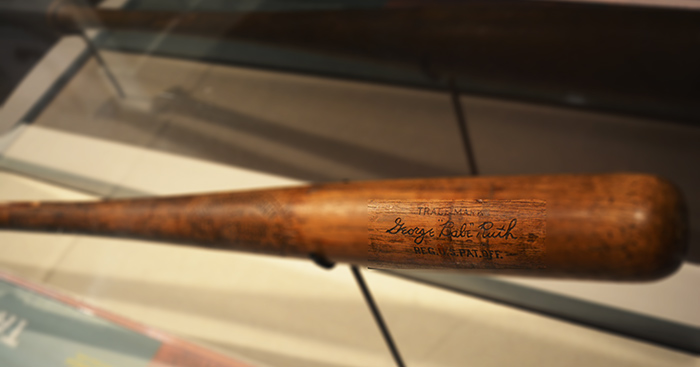 Unfortunately there are 3 rules when you enter the tour that you need to be aware of.
Since this is a working factoring everyone must stay between the yellow lines
No touching of any of the equipment and bats that are out
*The bummer of them all* NO PHOTOGRAPHY**
The tour began by showing how bats were carved, then to modern day carving then how the "Louisville Slugger" logo is burned onto the bat and finally ending with the color and finalization of the bats. They also showed a short film at each station as well as gave us all free souvenir mini bats.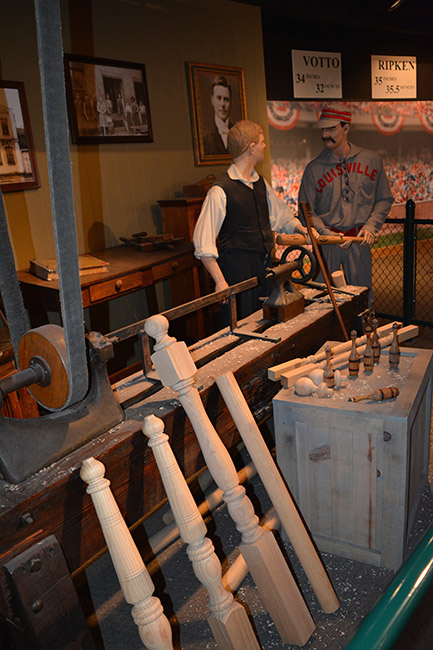 The museum was a very rare and cool experience that we actually were able to walk around a working factory that was currently making bats for Derek Jeter and his last year with the New York Yankees.
I always think that when someone says 'factory' that means an international supplier, but it is a pleasant surprise that the USA is still hand (machine) making quite a lot of product that is used today.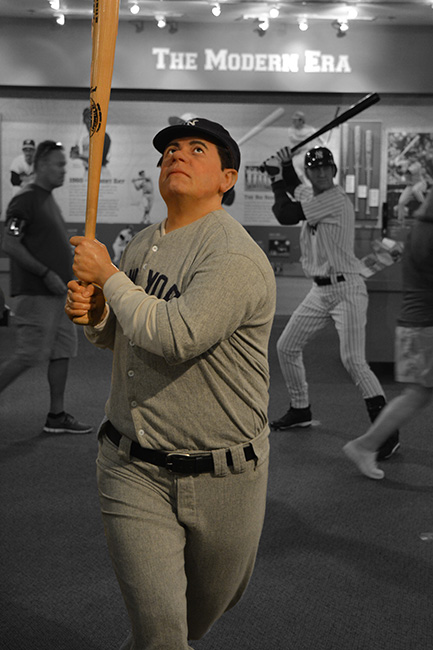 The Big Bat
After leaving the museum and factory, you can spend some time checking out the souvenir store where you can get your very own customized Slugger replica bat.
However, I think the highlight is spending some time when you leave the Louisville Slugger Museum to check out The Big Bat that is actually an exact replica of the bat that "Babe" Ruth requested in the early 1920s. Standing at 120ft tall and weighing over 60,000 pounds, this is an iconic piece of Louisville history that is well worth the visit alone.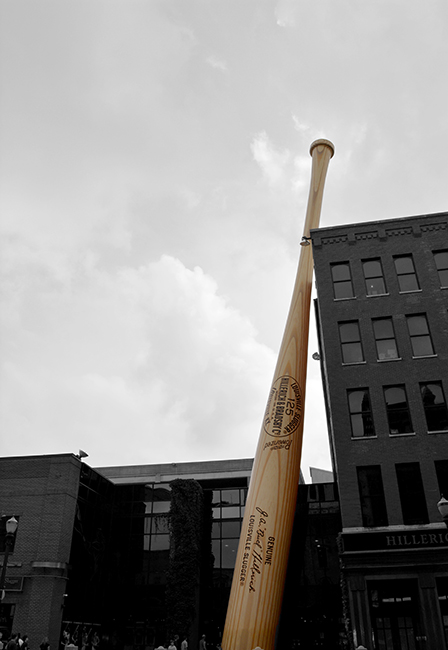 If you are traveling anywhere in the state of or close proximity to Kentucky, I would highly recommend stopping by Louisville and checking out the famous Louisville Slugger Factory and Museum. It is certainly well worth the visit and to check off the Big Bat from your bucket list!