Throughout my childhood years our typical annual vacation spot was Destin, Florida due to it's relative proximity to Arkansas and of course because of the gorgeous beaches on offer. Everything that Destin has to offer is suited to it's reputation as being a tourist destination, from the shopping to the restaurants to the  nightlife. With so many things to see and do in this stretch of Florida's unheralded coastline, here are my suggested top 5 things to do in Destin.
For anyone unaware of Destin's exact location, it is located in the northwest corner of the state in the Florida Panhandle, not too far from Mobile, Alabama and Pensacola, Florida. Anyone that enjoys relaxing on the beach will enjoy Destin as much as any other Florida type vacation, though one major difference between here and the likes of Miami or Orlando are the prices which are generally much cheaper than further south. Hotels are great value for money or if renting a self-accommodated condo is more your thing there are always great deals available if you do enough research for a week long stay or longer.
Trust me, if you visit and experience each one of these, you will certainly not be disappointed and you will be ready for your next trip back to the Florida Panhandle.
Sandy White Beaches
Throughout the town of Destin the coastline is gorgeous and unlike any other, although I know many people will say that sandy white beaches are everywhere. If you want quiet, sunny and the perfect sandy beach with a warm ocean from the gulf in close proximity, then Destin is definitely the place you need to be for at least a week. There are public access parking lots that you can park and head down to the beach or if you are staying at a condo or hotel with beach access then you will also have the option in purchasing the lounging chairs which to be honest will enhance your beach experience.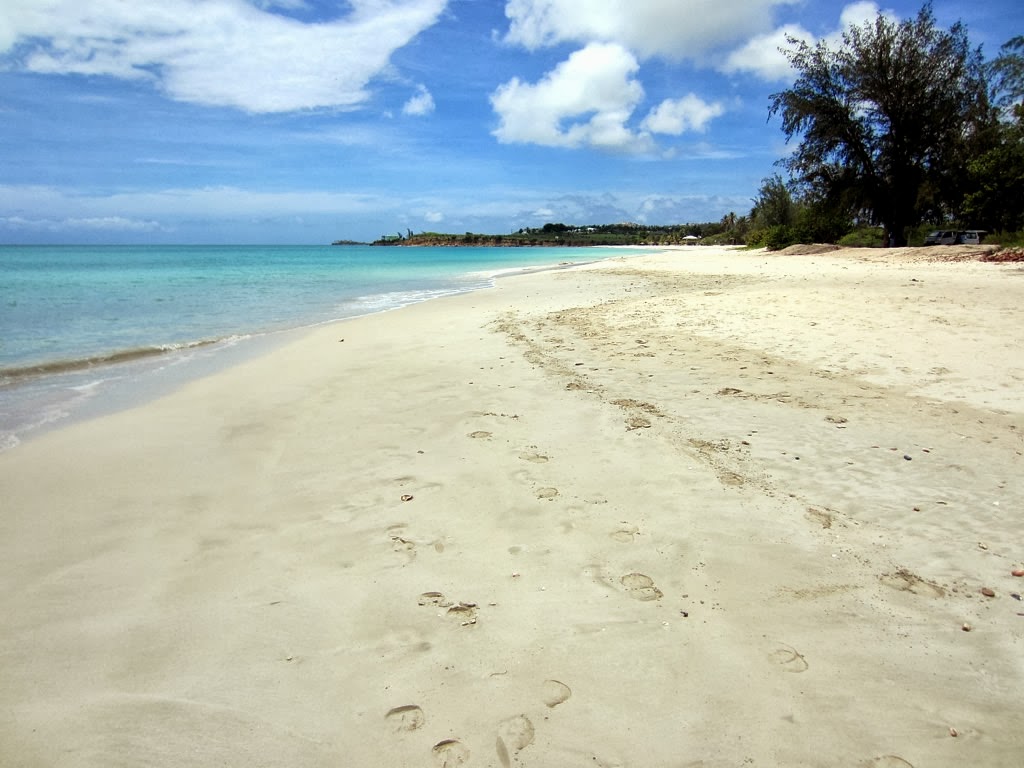 However, these frequently come at a substantial cost and it may be cheaper to purchase elsewhere either prior to your trip if you are driving or you can purchase them from any of the souvenir shops and most department stores around the town.
McGuires Irish Pub
When you walk in McGuire's the atmosphere is not like your typical Floridian restaurant  its much better equipped with a bar, music and a gift shop! The booths in McGuire's are high back pews, which adds to the character of this Irish pub. when you walk in one other thing that you should notice is that the walls are covered with $1 bills, it became customary for travelers to write a note and sign a dollar bill and then staple it to the ceiling or wall.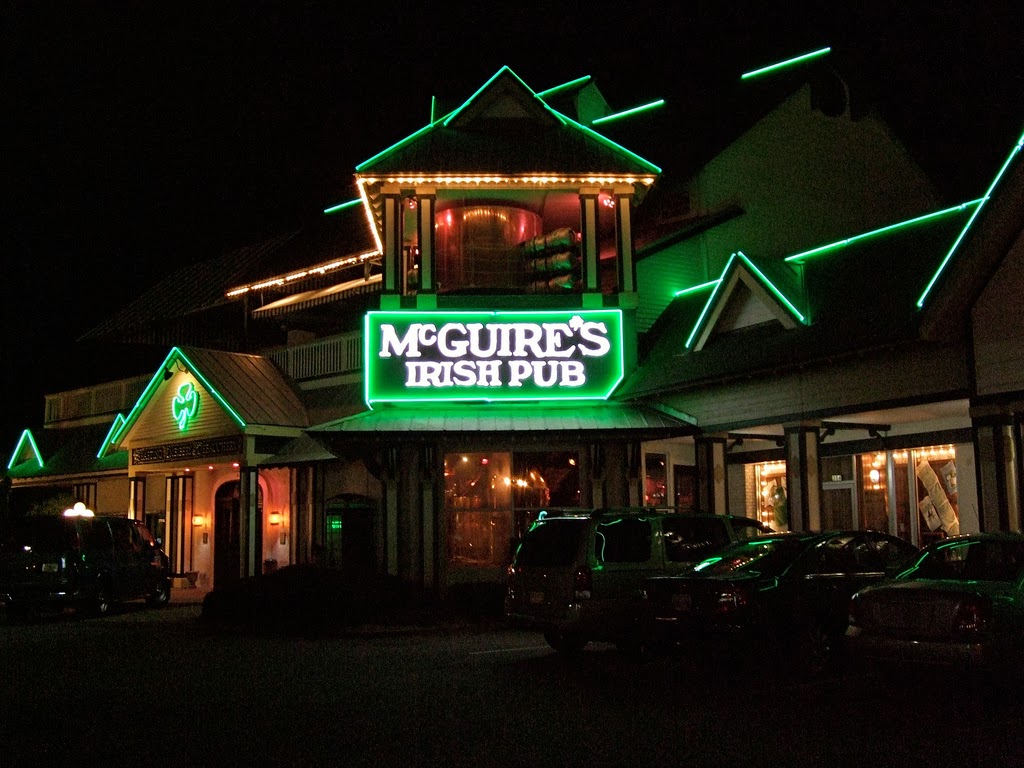 Food is amazing, authentic Irish pub experience all the way around and they even brew there own beer.  I would recommend ordering the Senate bean soup for $.18 cents it is incredible, Sheperd's pie is very authentic and tasty. Everything here will be amazing, McGuire's will not let you down.
Baytowne Wharf
The Baytowne Wharf area is a great area to walk around and investigate some local shops along with an array of boutiques, restaurants and jam-packed nightlife. The Wharf has a village style look and feel though it's location by the seafront provides a wonderful scenic opportunity for tourists to experience the local atmosphere. This beautiful setting is a perfect spot to spend an afternoon relaxing or stroll along the front during the evening as the spectacular lighting reflects into the Gulf of Mexico. One of the intriguing aspects of the Baytowne Wharf is an old tree located in the center which is always lit in the evening but also provides plenty of historical stories giving it's age and perilous location in the center of the rest of the village. Anyone interested in taking a cruise around the Gulf of Mexico or fishing with one of the locals can embark on such a journey from the Baytowne Wharf.
Silver Sands Outlet Mall
We have visited several outlet malls through the United States of America and Silver Sands is certainly in the top few in terms of variety, discounted prices and overall layout. With names ranging from Nike Factory Outlet for the athletic type, Bose and Sony for the tech folks and Coach for the girl in your life, there is definitely something here for everyone.
Along with over 120 outlet stores, there are several restaurants and bakeries along the way for a quick snack which for anyone willing to walk all the stores will be a requirement at the end of a long day. Ample free parking is a bonus and the mall's proximity to many of the leading hotel and resort chains is a definite advantage.
Souvenir Shops
Anyone who visits Florida will face the prospect of visiting countless souvenir and beach stores. Although they are pretty much all the same in terms of their product range, each one is a little different in terms of layout and it is certainly a worthwhile experience to visit even if you leave without anything.
Beach stores are a great way to save money rather than renting beach chairs and towels as you can generally pick these up for much cheaper than at the hotel chains. Many will still visit the likes of Wal-Mart for the best deals, but for pure convenience the beach side stores are the places to go.