As a history buff I have always been intrigued by museums and historical archives. During our recent trip to Boston, I fell in love with the city entirely, however the best part for me was a tour of the JFK Presidential Library and Museum.
I have been fascinated with JFK in particular for as long as I can remember. Whether it's the tragic way he was murdered or what he stood for politically making him the peoples president that appeals so much I'm not sure, but when we decided we were going to Boston, I knew that visiting the JFK Library and Museum was a must-see.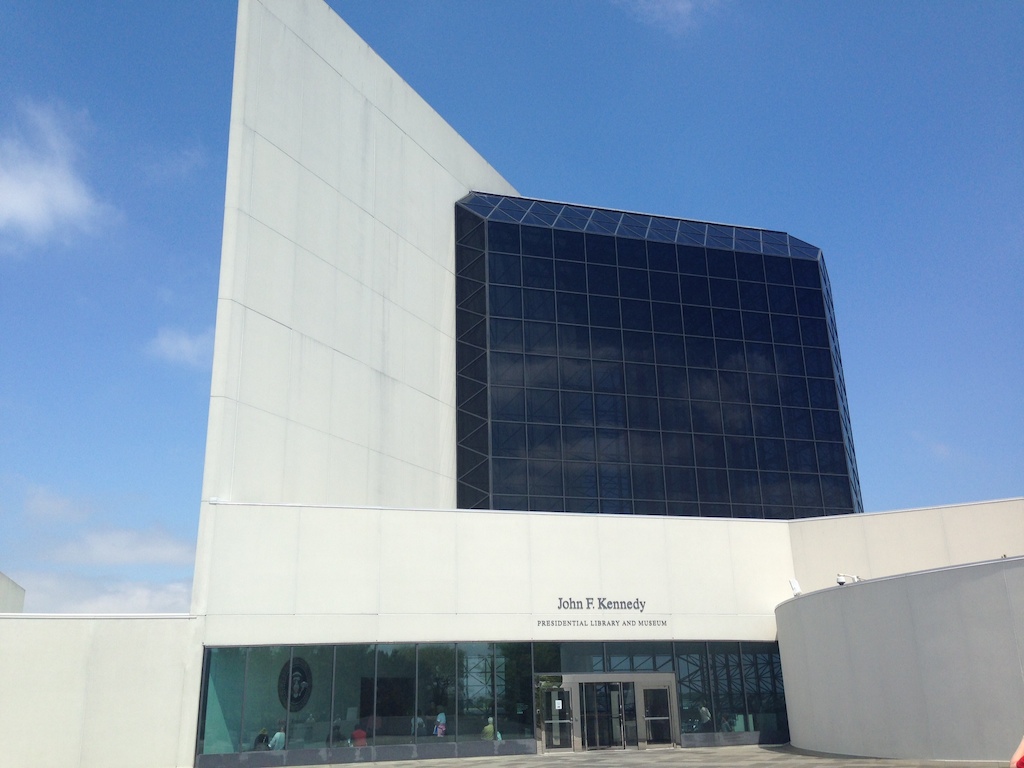 At $14.00 each that included an in-depth, guided tour through the museum it was certainly great value for money and I would strongly encourage anyone visiting this region to pay a visit.
Entering the museum, the first thing that stands out is the presidential seal on the wall that welcomes you into the museum. After paying your admission your next steps will take you through the life of JFK and many treasured artifacts from his illustrious life.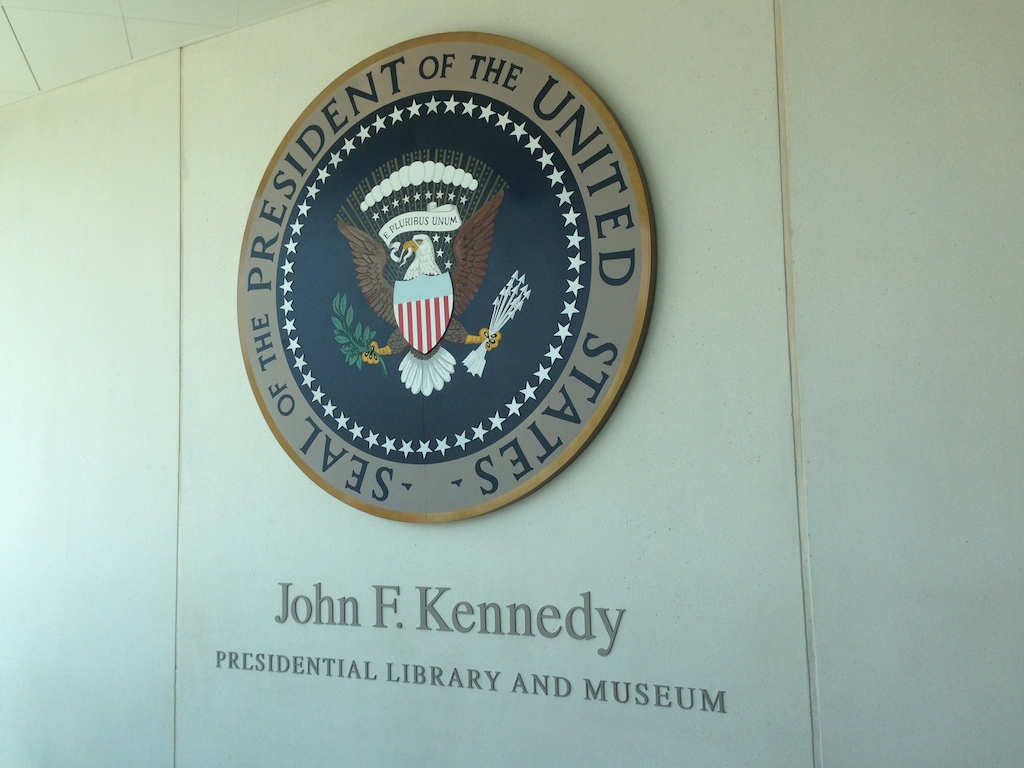 Another added feature that is included in the tour is a 20 minute video of JFK's life that he actually commentates. The video is a great way to start the tour as it sets the scene for the remainder of the tour through the museum. The video contains home videos of him growing up all the way until his election for president. After that showing the tour picks up with memorabilia from his campaign and other iconic symbols of JFK's life.
The tour concludes showing a plaque that contains those that have been presented with the Profiles in Courage award that members of JFK's family started to commemorate his life. This award is given to individuals that do work for the benefit of their communities and their country. JFK believed that each person can make a unique difference, and that people who achieve this should be distinguished, hence the reason for this award. JFK demonstrated these views everyday through every decision he was faced with, and so for the family to come together usually at the end of May to award this amazing honor certainly allows JFK to live on.
The following images take you through the museum and the memorable life and presidency of John F. Kennedy.