Packing your suitcase or carry on luggage is great whenever you are taking a weekend trip to the city but what happens when you are heading to the outdoors and venturing off on a camping break? I am sure that you have all experienced trying to cram all of your belongings in the bottom of a backpack and then finding it near impossible to find anything. This week's featured Travel Tech 101 product is the wonderfully named Hoboroll by Gobi Gear! This will undoubtedly solve all of your packing headaches before heading on your next camping trip.
We recently took two trips to Mount Magazine State Park and Petit Jean State Park here in Arkansas and found the Hoboroll to be the perfect travel companion to carry all of our necessities. Although we only ventured on a weekend getaway, we were delighted by how this product was lightweight, surprisingly held a lot of clothes and easy to use!
Gobi Gear History
Chez Brungraber, the Co-Founder of Gobi Gear has been an avid traveler for many years and while trecking her way through the African desert and hiking the Great American West, she realized the hardship of either sharing a duffel bag with her husband or trawling through a suitcase trying to find a  clean pair of socks!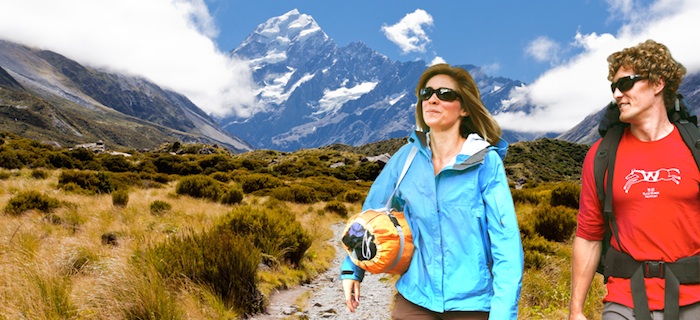 Brungraber designed the Hoboroll not only to satisfy her own personal needs but also to focus on a market niche that was clearly there to be occupied.
While writing this review on the original Hoboroll, I am delighted to announce that after reading this review if you consider purchasing one of these,  Brungraber has released a Kickstarter campaign for the updated version 2.0 which is likely to be even bigger and better than the model we have.
What is the Hoboroll?
So what exactly is the Hoboroll? Well, in a nutshell it is the answer to all your prayers! In all seriousness, this is a life-changing design that both Heather and I can attest to being a great option when traveling. I love the description of this product on Gobi Gear's website:
The HOBOROLL is an essential stuff sack for every adventure, keeping items internally separated while on the go.

Hoboroll Features
The Hoboroll has 5 internal compartments that facilitates the division of your travel gear and is also open at either end to allow for ease of access. The two drawstrings at either end and the two cinch-down straps are the key to making this product as effective as it is.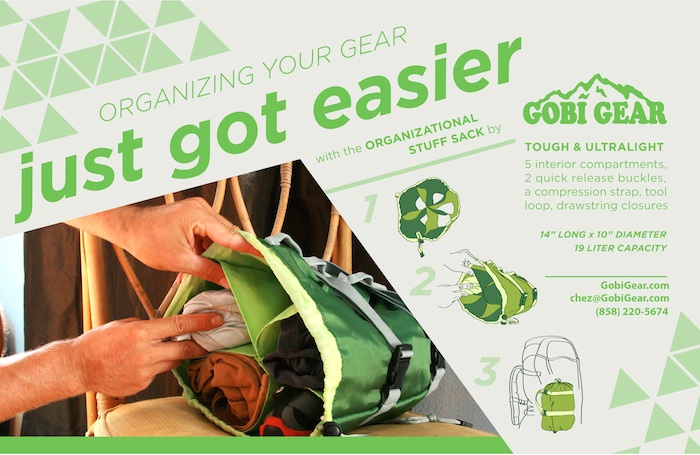 Imagine when you pack a sleeping bag or tent back into the original bag? Well, this is a similar technology but even more sophisticated because it allows for compression of everything within the Hoboroll yet maintaining the separation of your belongings.
Pros
As I mentioned, the Hoboroll really is a great option for anyone who likes the outdoors and loves to travel. Whether you are taking a weekend getaway as we frequently do or are taking a longer round the world hike, this is likely to fit your needs in one way or another! Here are some of the key advantages of the Hoboroll:
Packing Efficiency
Compartment division allows you to easily keep clean and dirty clothes separated
Facilitates finding smaller items that frequently get lost in the corners of suitcases e.g. socks
You can clip your keys to the tool loop adding extra functionality
Cons
Main disadvantage is this is primarily only for clothes and small items. Perhaps more beneficial for the female traveler also because trying to fit a guys size 12 shoes in here is not easy!
Summary
Overall, I would definitely recommend purchasing the Hoboroll by Gobi Gear. There isn't much else out there in the market that is directly comparable with this and I love the unique design and the compression approach used here.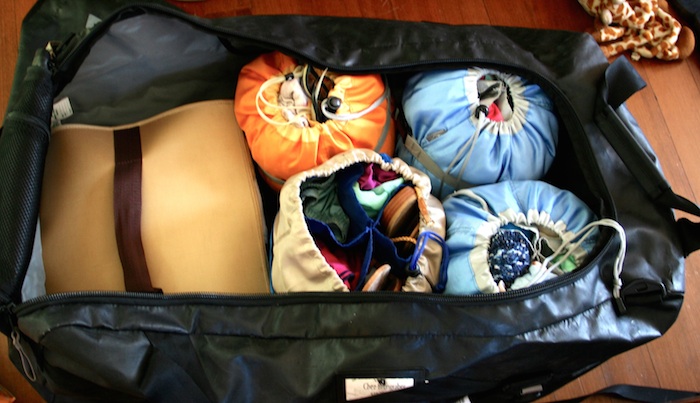 I am really excited to check out version 2.0 especially with the adding features that Brungraber has added such as a secret compartment for keys, valuable items etc. Go on folks, take a look at Gobi Gear's product range and try a Hoboroll for yourself!
*Disclosure of Material Connection: A Brit & A Southerner was not financially compensated for this post. We received a free sample from Gobi Gear for consideration of review purposes only. This is solely our personal opinion/experience*