We consider ourselves to be proactive travelers, by planning our trips beforehand,  finding hotels and flights well in advance, along with maps of the best attractions to visit. One of the coolest aspects of traveling is packing, however some common questions that go hand in hand with packing are things like: What bag should I bring? How do I organize all these cables? What gadgets should I take with me to improve my travel experience?
Travel Tech 101
We are introducing a brand new series on our site (yes that's right yet another series!) called "Travel Tech 101," a series devoted to focusing on the latest and greatest travel gadgets/technology products that will help you on your travels.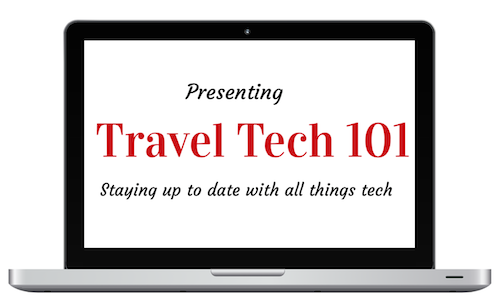 With the rapid development of technology and brand new companies all around the world releasing products every day, we are hoping this series will introduce you to some new tech products that will fit your needs.
Inateck – Experience is Everything
In order to kick off this new series we would like to introduce you to a company that you may not be familiar with – Inateck.  One thing that immediately stands out with Inateck is their motto – "Experience is Everything". From our experience, we have found that when a company recognizes what their customers want, the experience of using their products is always worth it! Inateck does just that – they focus their attention on developing high quality products that are functional for everyone, especially travelers.

Inateck provides all kinds of revolutionary accessories or upgrades, including Expansion Cards, Power Supplies & Batteries, Hard Drives & SSDs, Cables & Tools etc. Today we are delighted to share with you our experiences of three very different products that each have their own benefits to taking with you on your travels.
Inateck's Portable Bluetooth Speaker is a 10 watt bluetooth quality speaker that connects up to 10 meters from your bluetooth enabled device and can also double as a speakerphone in case you receive an incoming call. It is very small for the sound it packs and also has a ledge for your device to sit while the music is playing.
In the box you will find the speaker, a power cable to charge the device and an AUX cable in case that is needed as well. The speaker also has a built-in stand that allows the speaker to stand by itself and can also store away for easy access.
If you are like us and have those random jam sessions, $29.99 doesn't 'sound' terribly bad at all.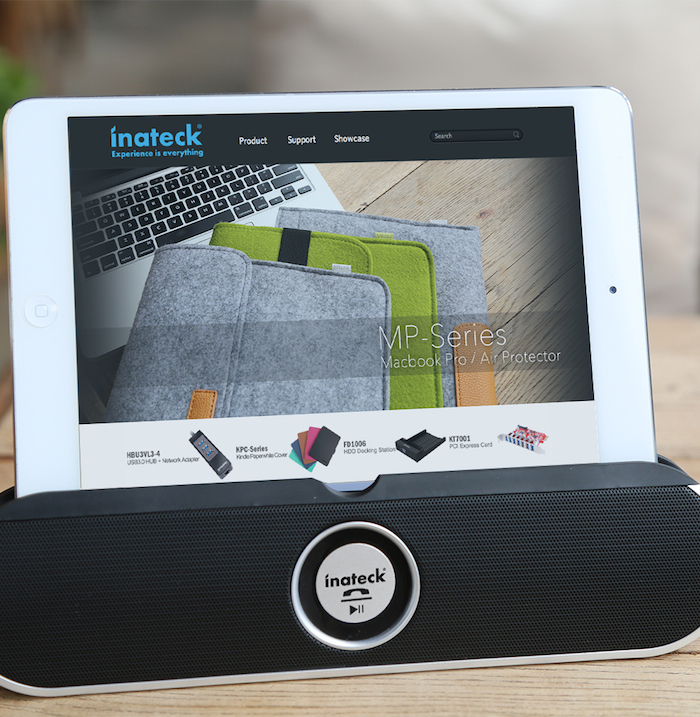 A MacBook Felt Sleeve – I will be honest, the word felt had me a bit worried because I am not a fan of anything that has a texture (weird, I know). However, I decided I would give this a chance and focused my attention on the main reason we have laptop cases – protection! I can confirm that this case certainly does that but also does so in a stylish, modern way. The inside of the case has the best security lining that could prevent so many different issues from mold to water damage.
The case also has various pockets for your phone, earphones, and magazines. The main disadvantage to this felt case is that it apparently requires dry cleaning should you need to clean this (not sure if I see myself heading to the local dry cleaners with a MacBook case but you never know!)
Also included is an additional small sleeve for your MacBook charger, which is very nice because every time I open up my bag to get my charger I feel like I am playing with a jack in the box! For only $15.99 you are on your way to looking stylish and protected.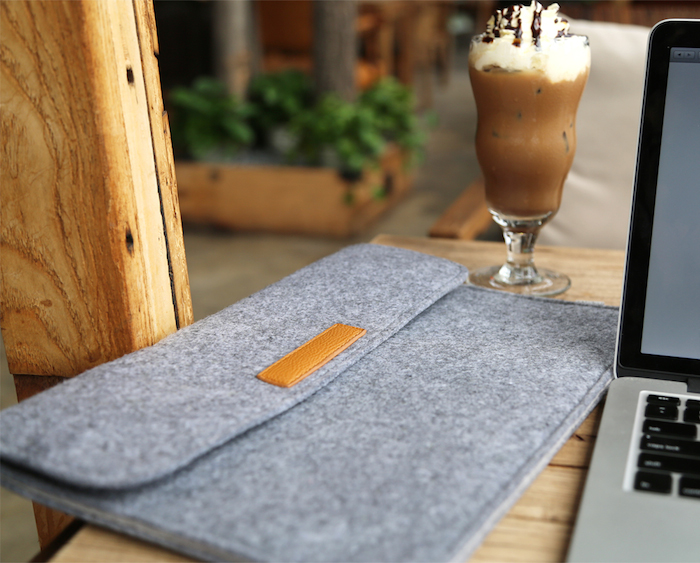 Who doesn't love to see USB ports while traveling? This 4-port USB Travel Wall Charger allows you to plug into the wall and have 4 additional USB charging ports which is amazing, especially with all the devices we carry that require a USB charging cable.
Most of the chargers on the market right now can weigh you down with how heavy they are but this one is super light and compact. Inateck have guaranteed that this is about 10% faster that other standard chargers when charging 2 devices at the same time and from my experiences so far I can't argue against that!
This item is worth the $15.99 to forget all those other chargers and just carrying this one plug – Now you just have to figure out how to organize all of those cables? Don't worry, stay tuned to Travel Tech 101 to find out more…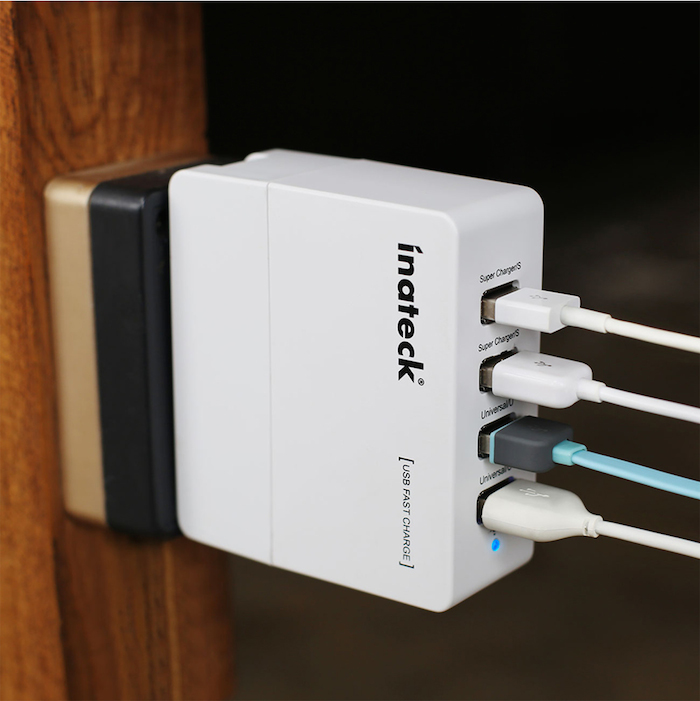 Summary
Trying to pick and choose what products to buy can be difficult when you are uncertain of what gadgets are out there. These items are not new to the market, but they are revolutionizing how the products are being made. Each of these three products is relatively low-cost in comparison to their main competitors, immediately providing Inateck with a competitive advantage.
If you are in the market for any of these products definitely check out Inateck along with the rest of their diverse product line – I am sure there is something that will fit your needs!
Have you heard of Inateck? Do you use any of their products? If so, leave us a comment below we would love to know what gadget you are using! 
*Disclosure of Material Connection: A Brit & A Southerner was not financially compensated for this post. We received free samples from Inateck for consideration of review purposes only. This is solely our personal opinion/experience*