When you think about Australia, it is inevitable that the iconic city of Sydney will likely be near the top of your list of must-visit destinations! Whether you are inspired to visit the quintessential Sydney Opera House, head down to the vibrant Darling Harbour area, or perhaps take a thrill-seeking stroll across the top of the Sydney Harbour Bridge, this is definitely a city that needs to be on your radar when planning an Australian adventure. For those of you that travel like we do, it's all about creating action-packed itineraries and what better way to experience this part of Oz that by exploring an epic 48 hours in Sydney.
If you are unfamiliar with Australian geography, you may not know that despite the size of this country, much of the population can be found in communities and urban areas along the coast. The city of Sydney is no different and is undoubtedly the focal point of this stretch of south-east coastline, especially given that it is the capital of the state of New South Wales.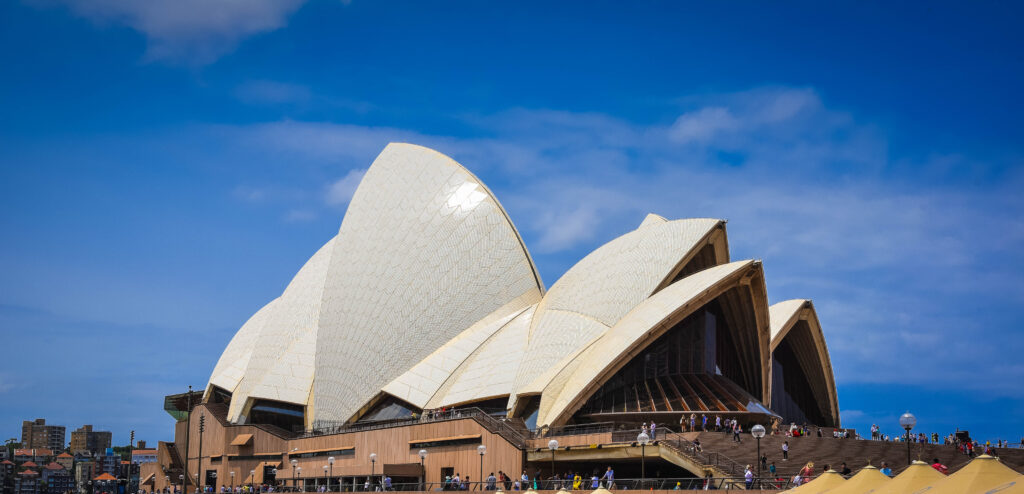 48 Hours in Sydney – Best Things to Do
With a population of over 5 million locals, and almost the same number of tourists from all corners of the globe visiting on an annual basis, it's no surprise that Sydney has an eclectic variety of attractions, cultural experiences, and amazing diverse food delicacies for everyone to sample. While Sydney is a city you could easily spend several weeks and still have plenty to uncover, we hope that after reading this 48-hour guide you will be raring to book a trip in the not-too-distant future.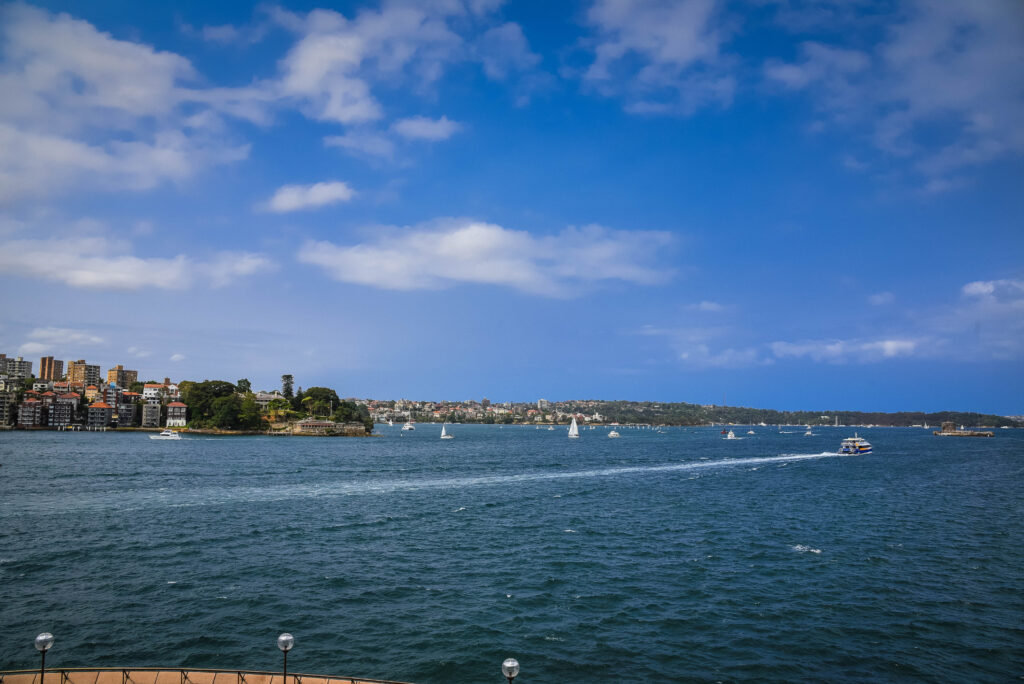 Let's take a look at some of our top recommendations that you cannot afford to miss during a getaway to one of Australia's most breathtaking cities. We also encourage you to check out Rome2rio prior to heading to Sydney to find great deals on hotels, transportation options in and around the city and tickets to some of the attractions we recommend throughout.
Sydney has a plethora of amazing attractions, many of which are rightfully considered to be some of the most spectacular sights anywhere around the world. However, this city is also home to some lesser-known attractions that are well worthy of being added to a 48-hour experience exploring the downtown.
While a short trip to Sydney may then allow visitors to travel further afield to nearby cities such as Canberra, or perhaps a day trip into the Blue Mountains, the focus of attention during a trip to this urban area is definitely to explore these infamous sights.
Sydney Opera House
Is there anything more iconic than the image overlooking the historic Sydney Opera House? Perhaps the most iconic structure throughout Australia and definitely one that most visitors to the Land of Oz will be familiar with, this multi-venue performing arts centre epitomizes everything there is to love about 20th century modern-day architecture. While the distinctive sail-shaped structure dates back to its opening in 1973, the intricate design features would still likely feature in unique designs in the 21st century.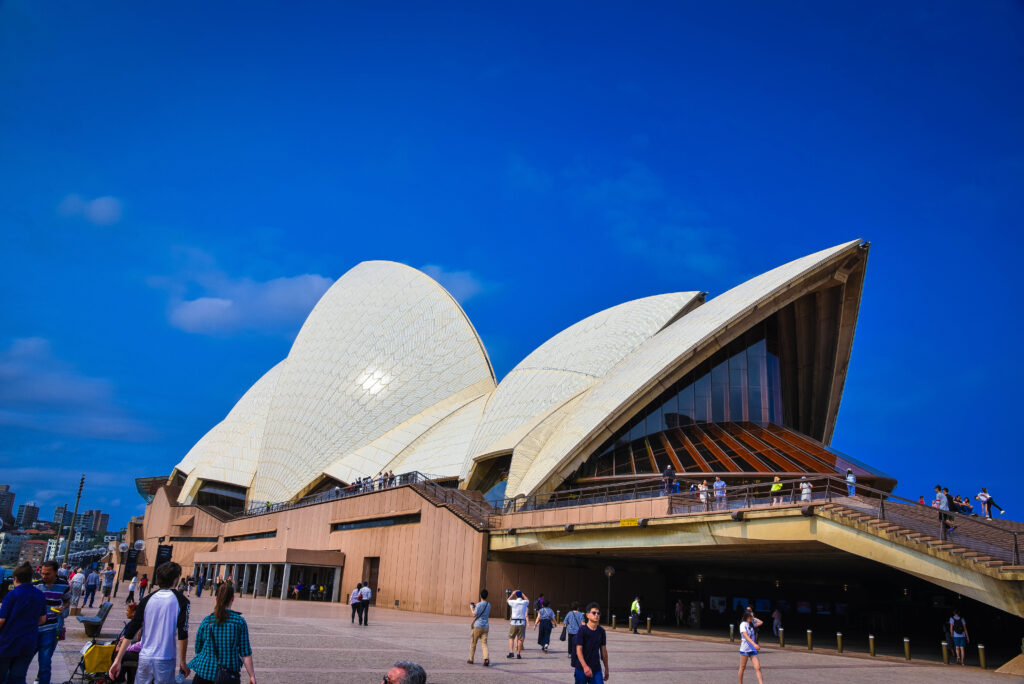 A guided tour around the interior of this structure is equally worthwhile, and if you are fortunate to be in Sydney and can catch a live event, this is a definitely a bucket list experience you will likely cherish forever.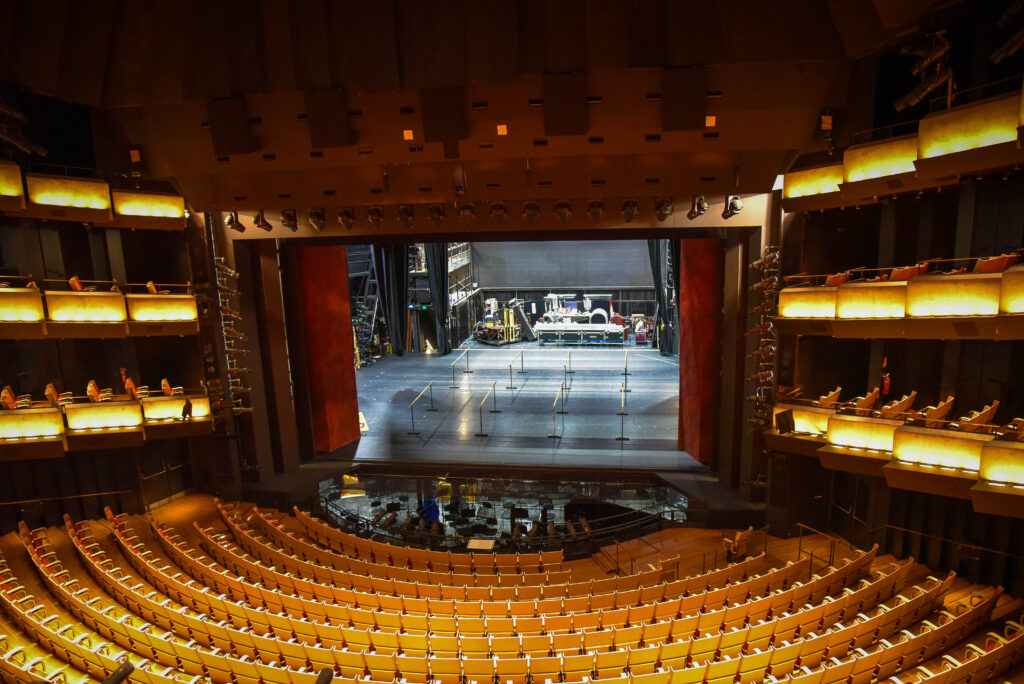 Sydney Harbour Bridge
While admiring the Sydney Opera House, your eyes will likely wander to another of the city's iconic structures – that towering Sydney Harbour Bridge that connects the central business district to the North Shore. Standing at 440 feet above the Sydney Harbour, this architectural masterpiece alongside the Opera House creates one of the most distinctive panoramic landscapes across the globe.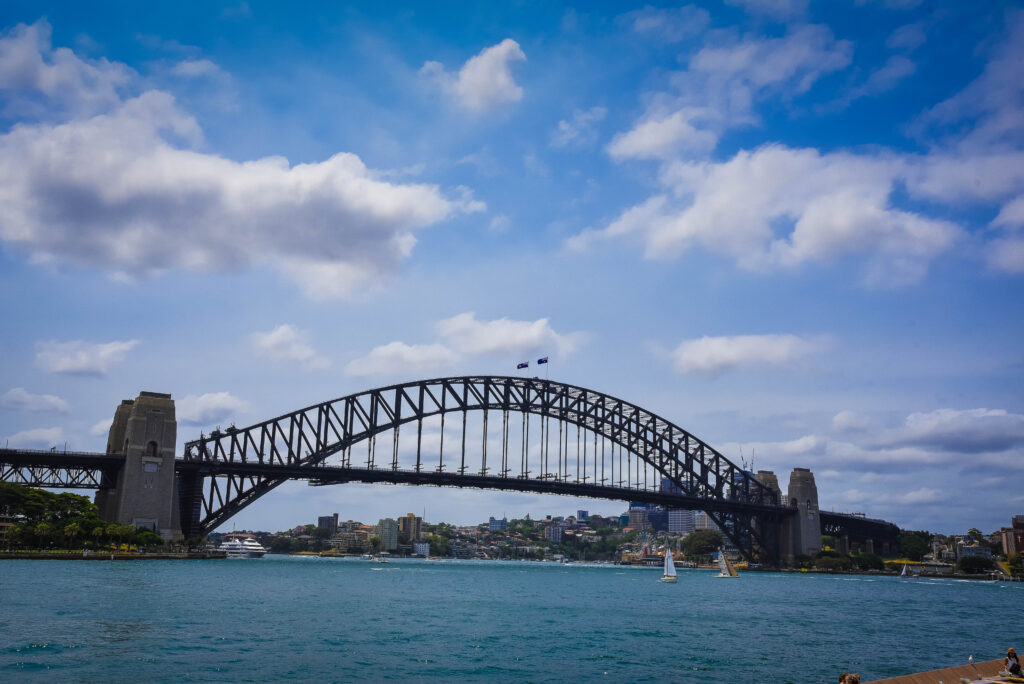 Take a stroll across the bridge from the Bridge Stairs in The Rocks and finishing at the Bridge Stairs in Milsons Point. Spectacular views of Sydney's skyline, the Harbour, and beyond, are the perfect tonic to ensure visitors that endure the 1.5km walk are rewarded with a collection of epic memories.
However, for those looking to add a little more adventure to their visit, why not climb to the summit and experience the Sydney Harbour Bridge Climb. This once-in-a-lifetime experience is for locals and visitors alike, and offers perhaps the most exhilarating views anywhere in Australia. It may not be everyone's idea of a fun-filled adventure, but it's one of those experiences you will never forget.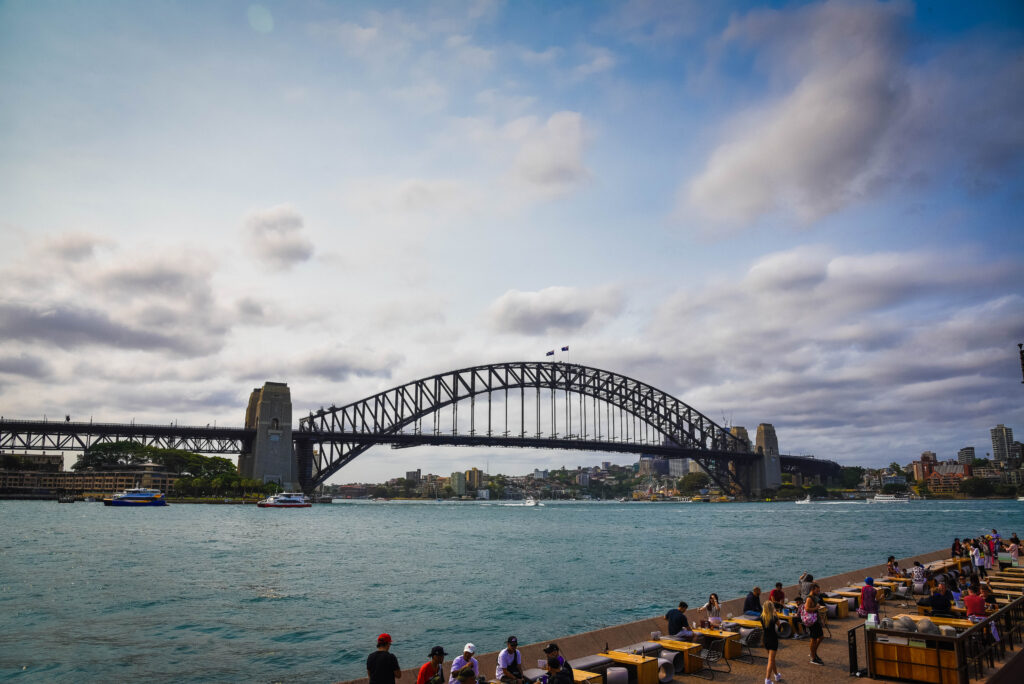 Darling Harbour
The Darling Harbour area of Sydney is one of the best places to go to sample a collection of restaurants, attractions and especially if you want to enjoy a little retail therapy. Some of the iconic attractions worth visiting here include the National Maritime Museum and the Chinese Garden of Friendship.
Native Australian animals can be seen at the WILD LIFE Sydney Zoo and SEA LIFE Sydney Aquarium, and despite easily being able to spend all 48 hours in this part of the city, you will at least want to visit here during the evening hours to really take advantage of the great nightlife on offer.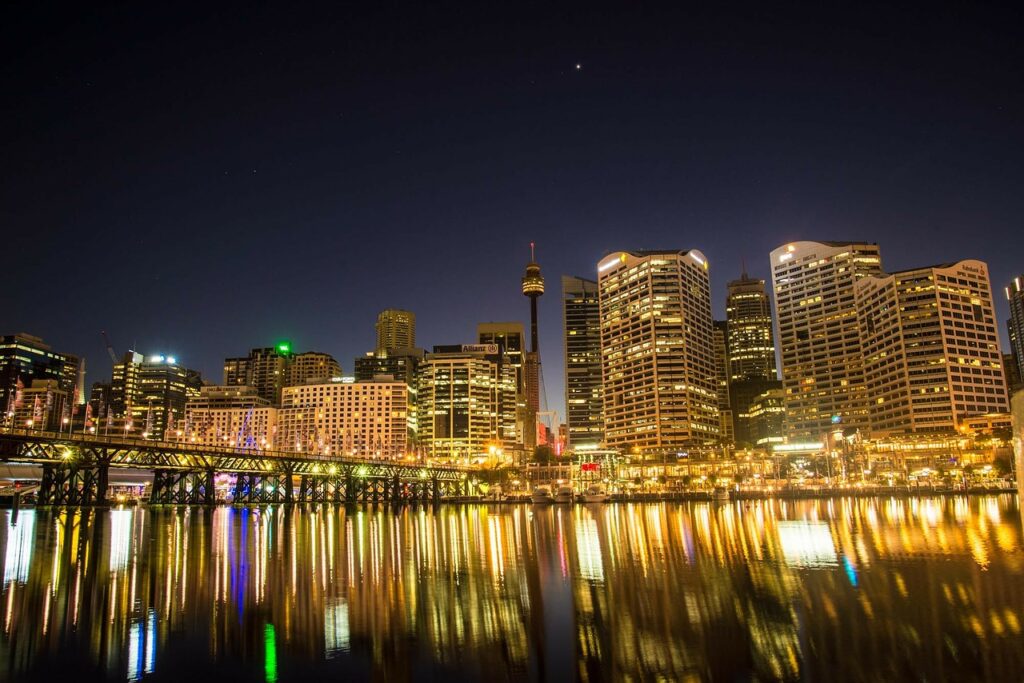 Imagine grabbing a glass of your favorite Australian wine while indulging in decadent cuisine from one of the plethora of local restaurants scattered throughout Darling Harbour, while admiring the panoramic river views and beyond.
From traditional Indian cuisine at Zaaffran to freshly prepared pasta at Spago, you will not be surprised by the eclectic global menus on offer throughout this neighborhood. Planar Restaurant offers authentic Australian dishes but it's perhaps The Watershed Hotel that offers the most popular spot among visitors because of the gorgeous views overlooking Cockle Bay.
Royal Botanic Garden Sydney
Sydney's equivalent to Central Park in New York City and Hyde Park in London is equally spectacular, and certainly a spot where locals and visitors alike choose to mingle and relax away from the hustle and bustle of city life. The Royal Botanic Garden Sydney offers a 30-hectare urban green space that is perfect for relaxation or if you are looking to increase your exercise levels during your visit to the city.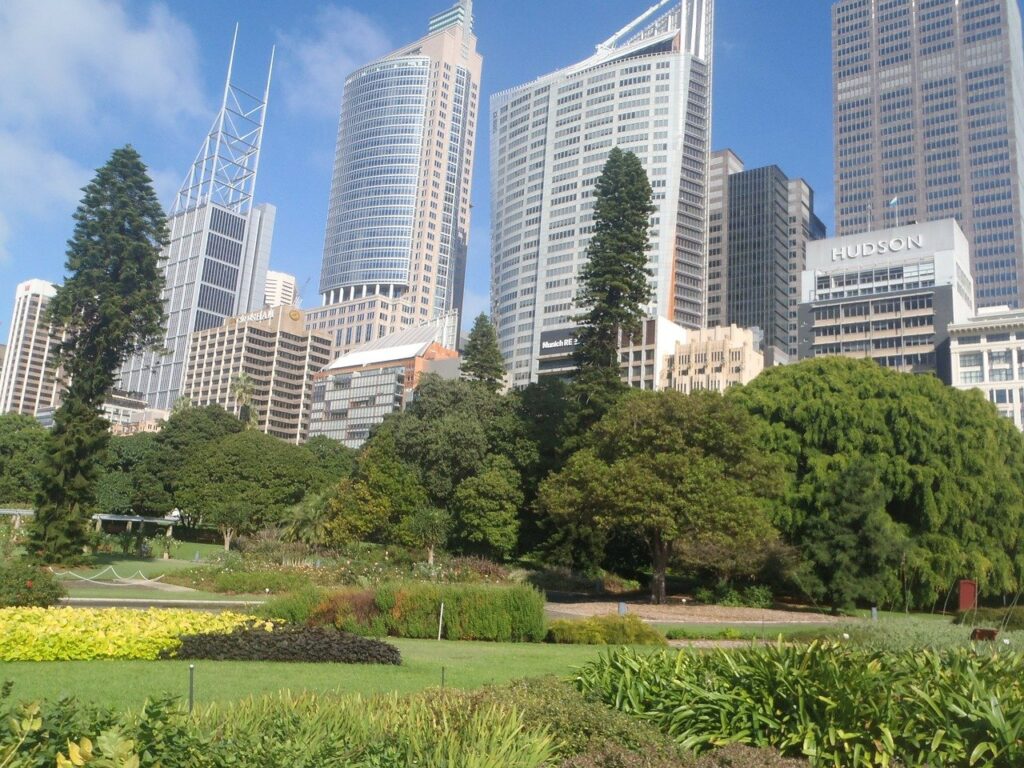 This tranquil oasis on the edge of Sydney Harbour is home to over 9,000 plant species and has a rich Aboriginal history associated with it that visitors can learn more about during a 90-minute guided tour. Learn all about traditional plant uses along with sampling stereotypical bush cuisine. For those that don't have the time to venture into the Outback, this short tour is worthwhile to capture a glimpse of what stereotypical Aboriginal life was like throughout history.
The views of the Sydney Opera House, Sydney Harbour and skyline also provide the perfect oasis for visitors to grab their favorite book, a picnic and simply allow time to pass by as you admire those breathtaking sights. A 48-hour visit to Sydney may sound like a whirlwind trip, but don't forget to allocate some time to enjoy this relaxing haven before venturing out to explore more of the city.
Mrs. Macquarie's Chair
One of Sydney's rather unique attractions is a bench commissioned by former Governor Lachlan Macquarie in 1810 for his wife, Elizabeth. This monument known as Mrs. Macquarie's Chair was carved out of a sandstone rock overlooking Sydney Harbour.
The beauty of this landmark isn't such much about the detail of the sculpture, but it's the perfect location that allows photographers the opportunity to capture a photogenic scene of the Sydney Opera House and Sydney Harbour Bridge in a single frame. It's no surprise that Elizabeth found this to be the perfect spot to admire the breathtaking panoramic scenery across Sydney, and visitors today can enjoy equally amazing views.
Visitors to the Royal Botanic Garden should head just north of this urban green space and stumble across Mrs. Macquarie's Chair. Take a stroll along Mrs. Macquarie's Bushland Walk from the Botanical Garden and you will arrive at this distinctive landmark.
Best Places to Eat in Sydney
Sydney is a melting pot for food lovers who want to experience a diverse array of local and global dishes throughout their visit. Whether you are intrigued by the prospect of sampling authentic Australian cuisine, or perhaps you want to indulge in amazing dishes from around the world, there are a plethora of restaurants ready to capture your imagination.
Let's start with the most important meal of the day – breakfast. Joe Black Cafe is a great spot to grab a coffee to kickstart your day, while you may also be intrigued by the idea of sampling the "Stormin Norman" dish which is diced Spanish onions, cherry tomatoes, avocado mash, and onsen poached eggs all served on sourdough toast. If you are looking to sample breakfast dishes with a twist, this is definitely the place to go.
Head over to the Rocks area of Sydney for lunch to sample Harts Pub and enjoy a cozy atmosphere, relaxed ambience and a diverse menu offering pub style cuisine. If you prefer a lighter option, Bread & Fill is a delicious eatery in the Circular Quay area offering a wide collection of salads and sandwiches that are freshly prepared every day.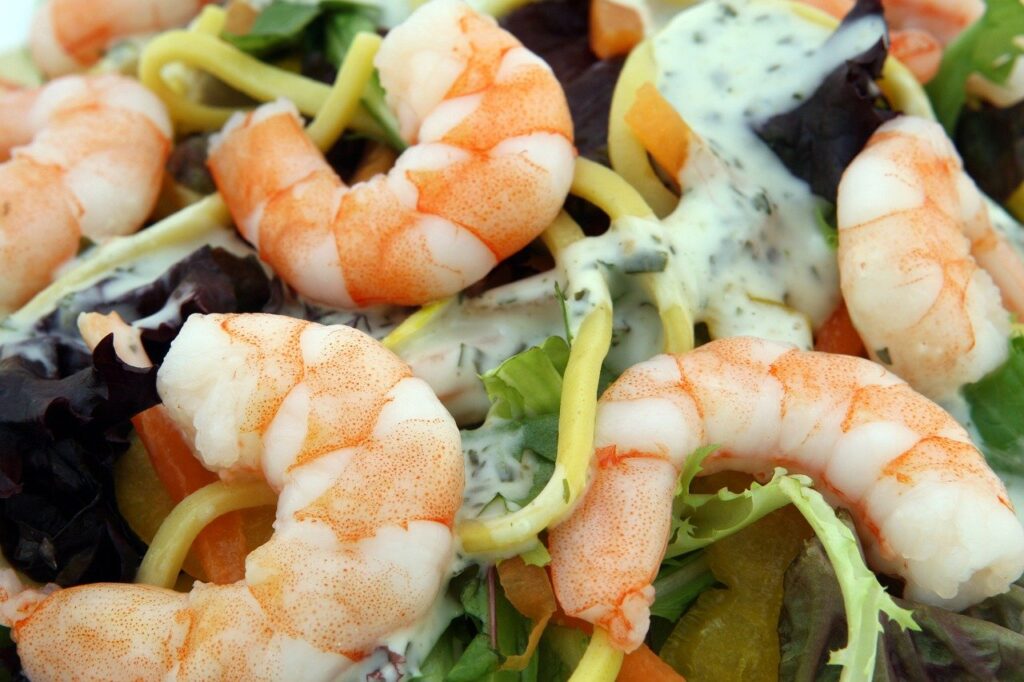 Dinner options are endless throughout Sydney and as per the earlier recommendation, heading over to Darling Harbour will offer an abundance of diverse restaurants. Dependent on budget, cuisine preference and style will likely determine where you choose to visit, but one of the best spots is Botswana Butchery, albeit an import from nearby New Zealand. For the seafood lovers, head to Saint Peter to enjoy creative concoctions by Chef Josh Niland.