Prior to our trip to the Tampa Bay Area of Florida in 2011, Destin was the only Florida location that either of us had traveled to and we both knew there had to be much more to Florida than what we had already seen. Venturing further south we decided to spend a long weekend in the Tampa area. We flew from Memphis into Tampa and then hired a car to drive to our hotel located on St. Pete Beach which was approximately 15-20 miles from the Tampa airport.
Our initial opinion of the area surrounding the airport was excellent, the palm trees lining the highways in particular indicating we were truly in the heart of the Florida, Sunshine coastline. Dinner at The Cheesecake Factory on the opening night certainly did not disappoint and the International Plaza Mall where this was located (directly next to the Tampa airport terminal) was certainly very ritzy and high class in nature! More of that later!!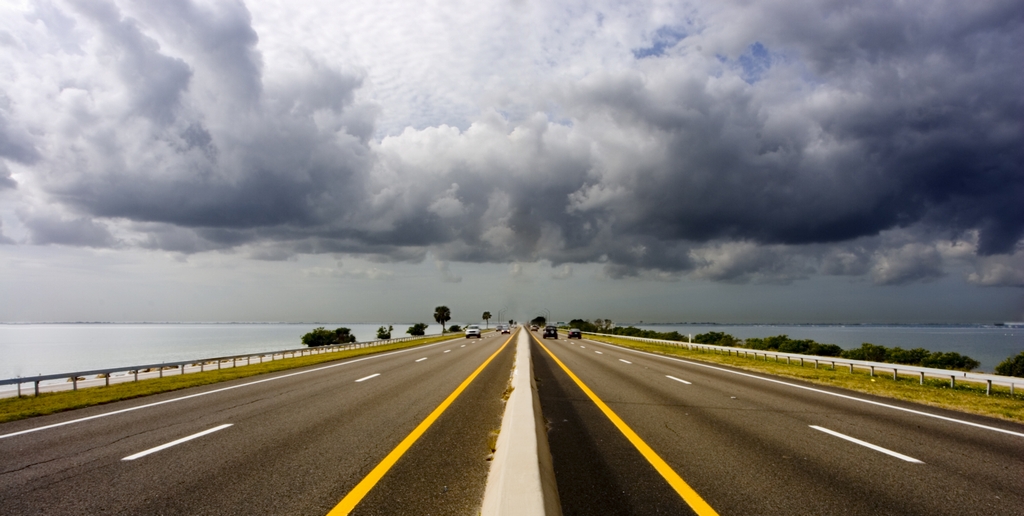 Driving out of the Tampa city limits towards St. Pete Beach saw us venture through several toll plazas which immediately was one of our negative aspects given that if you are in the Tampa area, more often that not you will be paying for a toll even if you are traveling a few miles!
Grand Plaza Hotel
The scenery was picturesque but as we approach downtown St. Pete Beach, I think both of us were left just a little disappointed. I am not sure what either of us really expected, from a personal opinion I think I was just anticipating a little more than the dated structures that were clearly similar to those on offer in Blackpool (for all those Brits reading these posts). Either way, we arrived at our hotel for the weekend, The Grand Plaza Hotel, which again is a little more attractive on the website than in person. The interior of the hotel is certainly better than the exterior and our room was particularly inviting with plenty of light and a gorgeous balcony overlooking the Gulf of Mexico.
The beach outside the Grand Plaza Hotel was filled with pure white sands and several palm trees scattered the entrance to the hotel, a perfect venue for anyone wanting to have the perfect beach wedding. This would have been a perfect location for us if we had pursued our initial thoughts of the beach wedding, but being able to watch a live beach wedding take place was sufficient to make us realize the pros and cons of such an event.
Exploring St. Pete Beach
We spent the first day driving around trying to gather our bearings and figure out exactly where the 'hot spots' in the Tampa area were for tourists. We both sampled gelato ice cream for the first time at Larry's Olde Fashioned Ice Cream parlor in St. Pete Beach and this is certainly a must for anyone with a sweet tooth. There are plenty of tour boats available to go out into the bay and onwards into the Gulf of Mexico but we either didn't organize our time well enough or just did not have the motivation to follow through with this idea.
We visited the Ellenton Premium Outlet mall which was not one of the better outlet malls we had been too but it did enable us to traverse the Sunshine Skyway bridge which is a great experience and much less time consuming than traveling around the Tampa city limits (again the negative being the $1 toll each way but it's either convenience or money that you can choose from!)
Tampa Bay Rays
Prior to heading to Tampa, we purchased tickets to Tropicana Field to watch the MLB game between the Tampa Bay Rays and Boston Red Sox. This was my first ever MLB game and unfortunately I probably couldn't have picked a worse game to go to. Our seats were great, the atmosphere was good but the game was in one word – boring!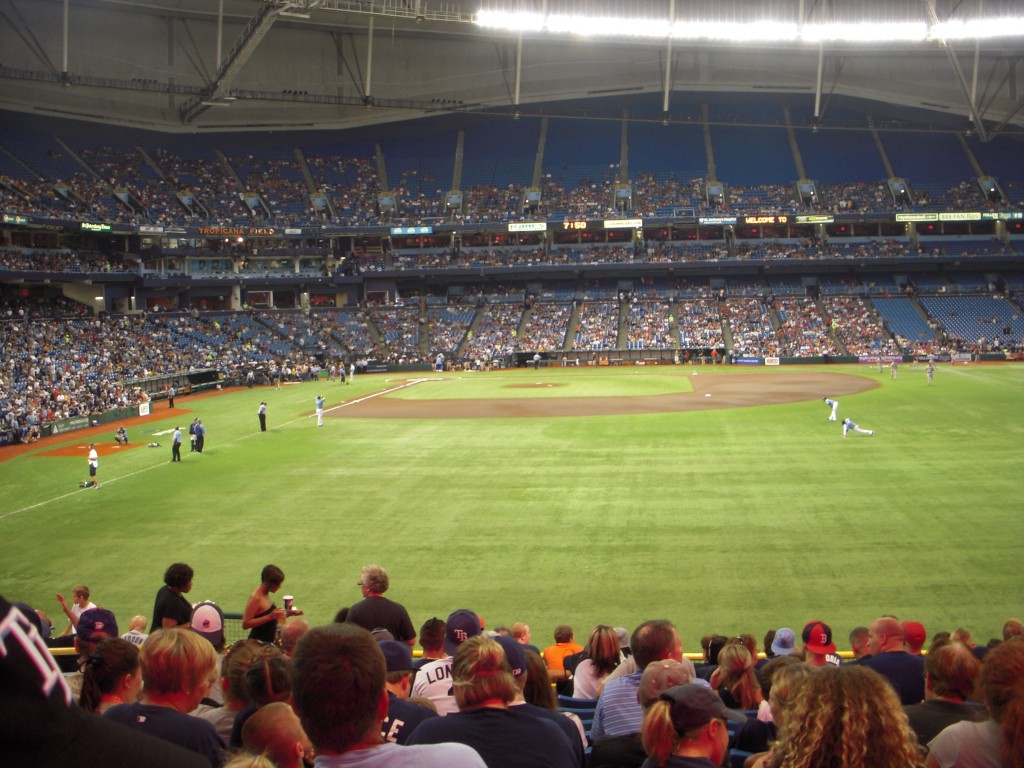 Probably the most enjoying aspect of that night was walking around the Tampa MLB Hall of Fame museum which gave anyone a brief history lesson on how baseball has evolved from the old-time greats such as Babe Ruth and Lou Gehrig to the modern day era of baseball heroes. For anyone interested or who can remember July 2011, the game finished 1-0 to the Red Sox after 16 innings with the last pitch being thrown at almost 2:00AM the next day.
Needless to say, we left during the 10th inning with the game scoreless and almost being put off at the thought of ever going back to a baseball encounter – surely they are not all that dull!! And they say that cricket is boring, in my mind baseball is your stereotypical game like "watching paint dry!"
Clearwater
We ventured into Clearwater on our penultimate day with hope that we would find something exciting but again we were left just a little disheartened at the apparent lack of 'attractions' worth seeing. We drove back into St. Pete during the afternoon and actually went downtown to the harbor and around the few shops that were still open!
It appears from our experience that St. Petersburg was hit by the recession a little more than other Florida locations, especially those local businesses that were fighting for survival.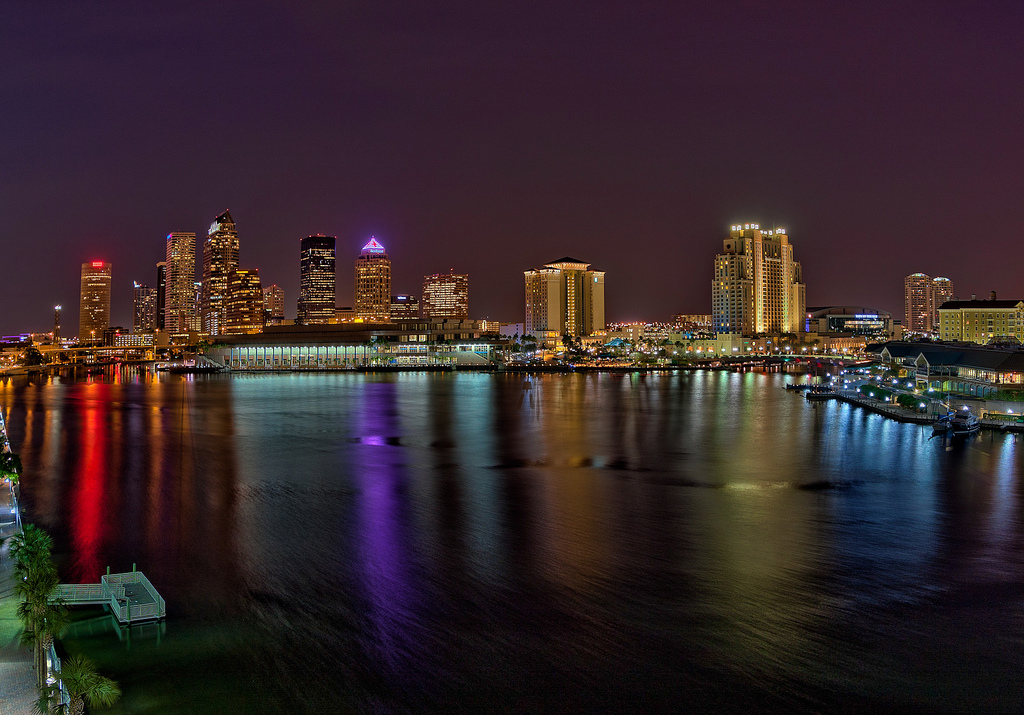 Our last day saw us drive back to Tampa and visit the International Plaza Mall which as mentioned earlier was a little over expensive for us, but the architecture both inside and out was worth seeing. Just going from one location to the next and seeing how the economy can prosper in one spot but be hit so hard in the next makes all this worthwhile to visit.
Summary
Overall, this trip was not one of our best but it gave us the opportunity to sample some of the western coastline of Florida. Maybe it was the long, boring Rays game that brought our opinions down or maybe it was just because the wow factor was just not there unfortunately!