Throughout our trip around England in June 2010, we were fortunate enough to visit a number of villages and towns that provided beautiful scenery, plenty of attractions and idyllic calmness.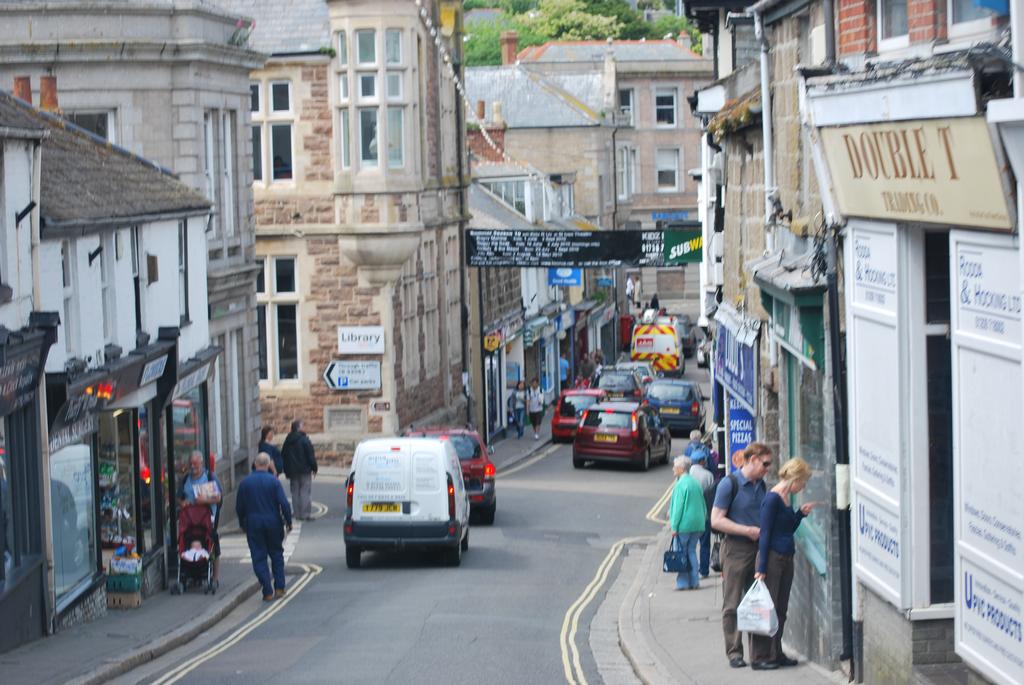 One town in particular which combines all of these aspects is St Ives located in the heart of the Cornish coastline in South-West England. Situated in near proximity to the Celtic Sea, St Ives was for many years predominantly a fishing town, just like many of the other villages throughout Cornwall. However, in recent years the influx of commercialism has led St.Ives to drift away from relying purely on the fishing income and now offers a nice blend for tourists to enjoy.
We parked on the north side of St. Ives above the quaint fishing village and immediately saw some spectacular views over the bay and down to the commercialized area below us. Walking down to the town centre gave us a mixture of both historical heritage and the apparent influence of modern society as the fishing industry continue to flourish but tourists are visible throughout the town enjoying the small gift shops and afternoon tea options.
Anyone visiting St. Ives, or Cornwall in general, has to experience the stereotypical Cornish Cream Tea which truly is a delectable delight. For anyone unaware of the components of this, it involves a fresh scone, jam or preserve, a cup of tea and the most important ingredient, the Cornish clotted cream. Clotted cream can be purchased pretty much anywhere in England and I have even found this in stores throughout the United States, but nothing compares to the home grown delight of Cornwall's finest.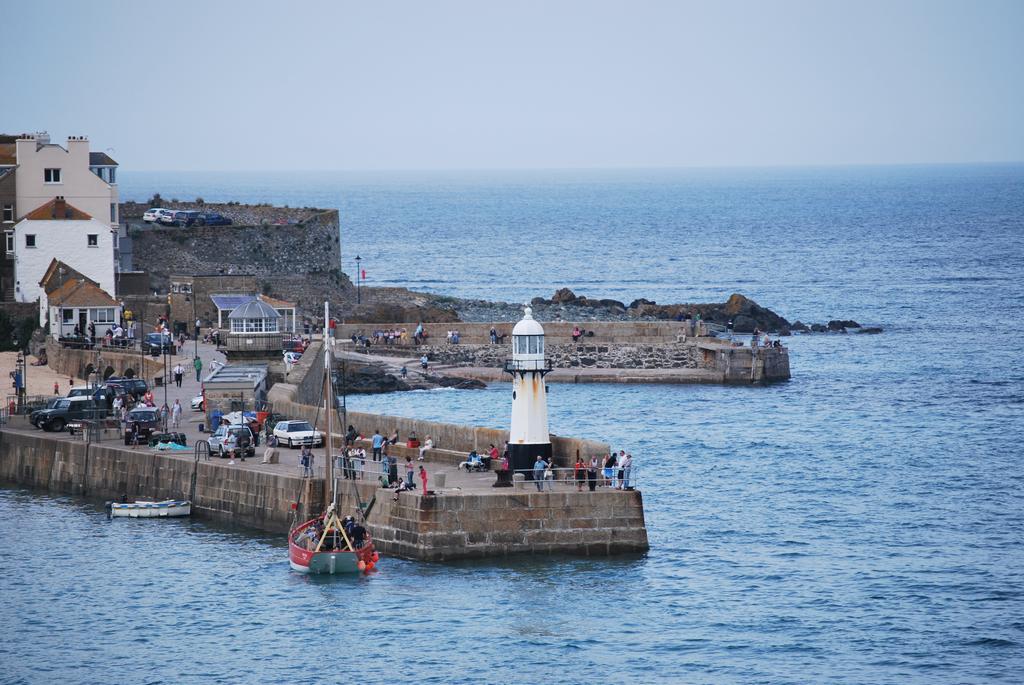 After enjoying such a magnificent snack, we ventured along the "front" which gave us the chance to see the local fishermen in action as they were either preparing to head out to sea or they were cleaning up their tackle and bait after a long day. It really gives you an appreciation of how some people are truly making their money the hard way!
Many of the shops are tourist friendly, in fact the majority are now catering purely to the tourist population as many of the locals have chosen to move further afield with their daily shopping due to the influx of global supermarkets such as ASDA, Tesco etc.
We both enjoyed walking around these antiquated shops, many of them offering what we would classify as "junk" but at the same time offering tourists the opportunity to take something memorable back from their trip to St.Ives. Culture is also very apparent throughout this historic town. The parishes, museums and infrastructures are particularly eye-catching and popular among tourists visiting the region.
Positives
St.Ives offers a pleasant coastline walk whilst also providing tourists with plenty of quaint gift shops.
An afternoon Cornish Cream Tea is a is must whilst visiting Cornwall and this is a perfect location to sample such delights.
A combination of history and modern society is present throughout this beautiful town.
Negatives
As with many of these smaller towns, parking is not ideal. Where parking is available, there is generally a hourly cost associated which can get expensive.
Anyone with a fear of seagulls BEWARE! With the proximity to the fishermen, there are always hungry seagulls awaiting.
Many of the shops close at 5:00PM which is a problem throughout much of the smaller towns. For locals it is the norm but for tourists it can make scheduling your days even more crucial.